Ja'Ana's dresses were the most frugal things we bought this week.  While camping at the beach, we visited the outlet stores in Lincoln City, Oregon. Old Navy was clearing out many items and these dresses were each 37cents.  She also got some jeans for 67cents.  In fact, she got a whole bag of things for about $5.  It helps that she is so thin–she got the very last pair of jeans that existed of that style, the sales clerk explained.  We got a few other items for low prices, such as coats for $10, dresses for $5, etc. at Old Navy, and other stores, for myself and the girls.  Now, of course, that was AFTER we visited Goodwill and bought each girl a pair of  jeans for $8 and $10.  To make myself feel better, I reminded myself that I didn't find the smashing bargain for jeans for Patsy, and she needed them badly.  I also got her a pair of stretch jeggings (like jeans/stretch pants combined) for $3.50.  at Goodwill.  I was surprised at the high prices there for the jeans, but figured it was less than the $25-$30 I expected to pay at the stores.
We ended up staying home all day today.  We had a skiff of snow, but the real problem was that they were predicting freezing rain.  My family is an hour from here, and we decided not to risk it.  We were glad we did stay home, because it did end up coating things with that dreaded thin layer of ice.  It looks like school will be delayed in the morning and I won't work until later in the day.  So, we saved quite a bit of gas today.  We were also able to keep the fire going and the house is very warm, with wood instead of the heater.  On super cold nights, Rob gets up every 2 hours to stoke the stove so no one is cold.  He did that last night.  Our heater is really expensive to run, so we don't run it while we are home unless we cannot heat the house with our stove.
We've eaten at home since we returned from camping.  For the last couple of days,  I planned menus for the week.   I embroidered a dish towel.  I made soup.  Rob made barbecued pork.  I watched a lot of shows on my Kindle on Amazon Prime.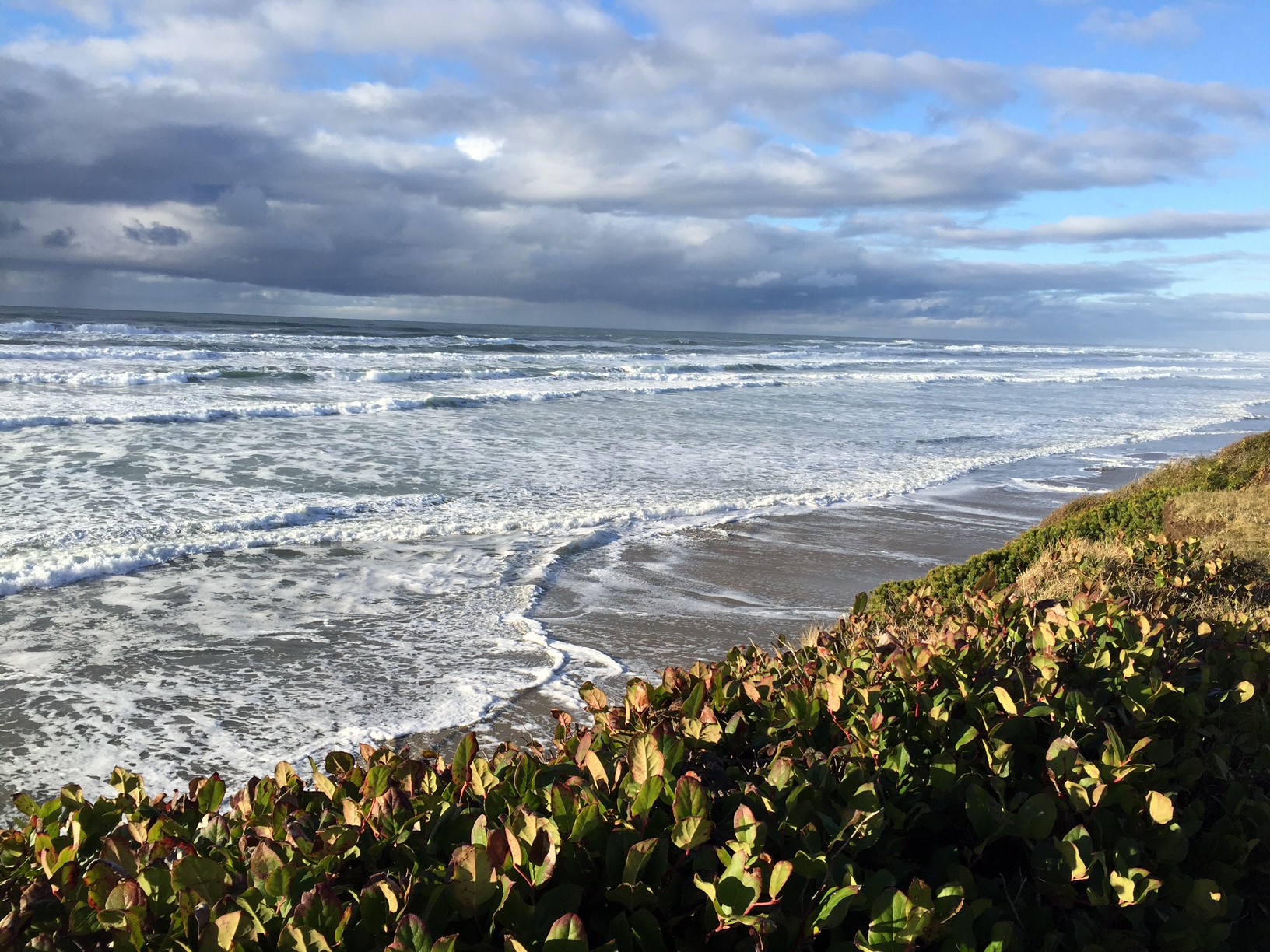 We spent a few days camping at the beach.  We have a camper, and we have a free pass for camping at any Oregon State Park because we have foster and adopted children.  (You have to take the child with you to use it). We had a mix of torrential rain, extreme wind, and then sunny, clear, windy and cold weather.  We did lots of hunkering down in the camper, drives along the coast, shopping at the outlet mall, playing games, reading books we downloaded onto the Kindles, etc.  We slept a lot.
We used a Christmas gift to go watch Star Wars.  The friend who gave it to us wanted us to go watch it and even included enough for popcorn.  We saved it for the beach because we had unexpected overnight company right before we left and wanted to enjoy their company and not leave for the movie.  They actually stayed at our house an extra night after we left, which was also nice because they build a fire in the stove, which saved on the heat we had to leave on while we were gone.   They are very close friends.   We were delighted to see them. (When we came back it was the "toasty" 58 we had set it for). We had another friend watch and feed our animals.  He did it for free, which was very nice.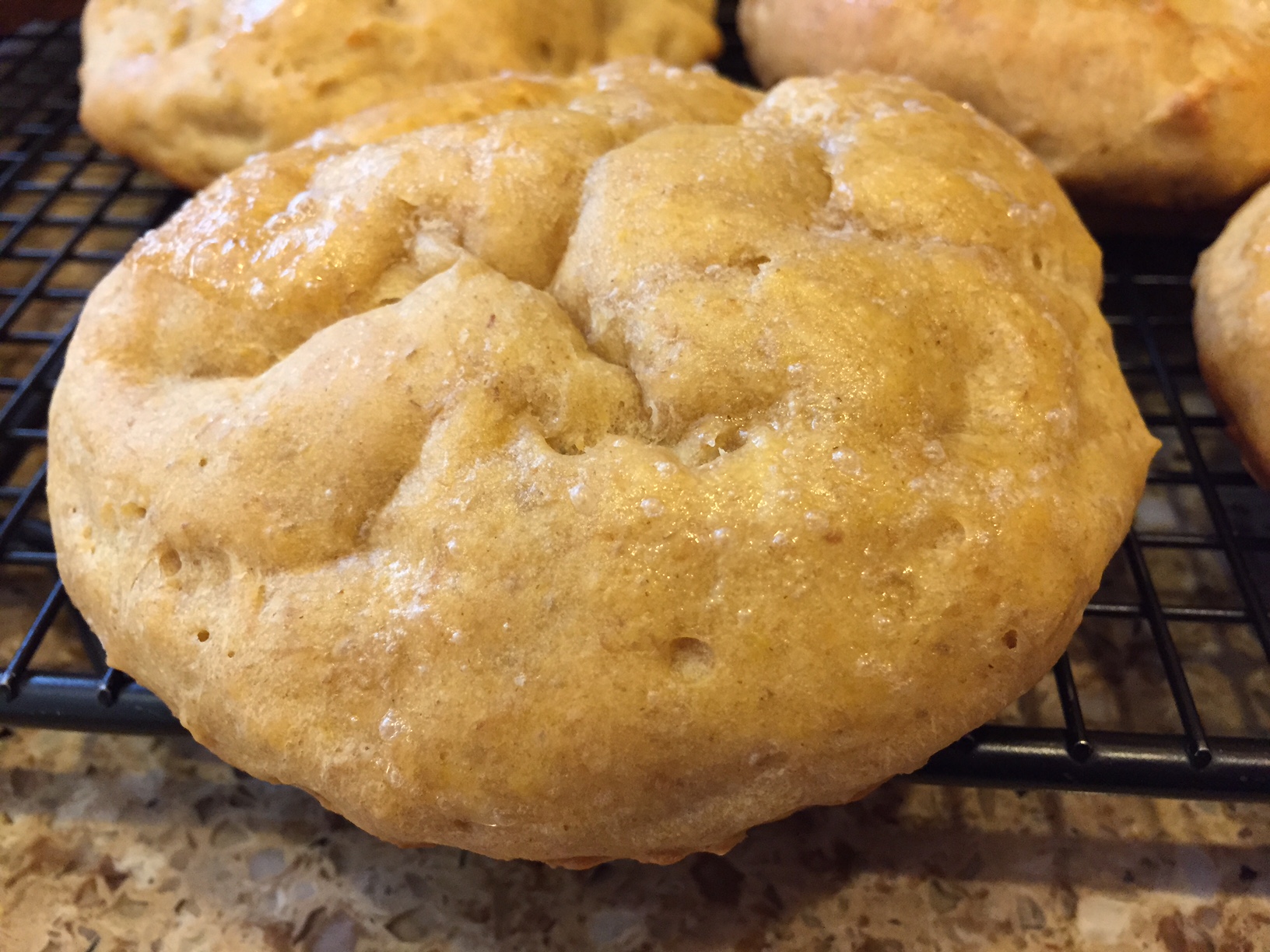 I baked gluten-free sandwich buns for a family gathering that got cancelled due to the bad weather.  I will freeze them for next week, or whenever we  reschedule.  I made a lot so I could use them for sandwiches for myself.  GF sandwich buns are usually from $1-$1.25 each.  It is much less to make them, especially since I have all the flours on hand.  I received several Bob's Red Mill gift cards for Christmas, so can re-stock when needed.  I appreciate that people were thinking so kindly and practically of me this Christmas.
Rob did a big food run, getting the best prices at Cash and Carry, Costco, and Fred Meyers for  things we needed. He got large bags of lettuce, large containers of salad dressing, 5 doz. eggs (our chickens have stopped laying), milk for 99c -1/2 gal., and some other things. He bought about 11 lbs.of pork for $1.27/lb and we cut it up for 4 meals.  I am still looking for butter at $2/lb, but had to settle for getting a few at $2.50/lb since they haven't gone down to that for several months around here.  With these things he got, plus my pantry/freezers, etc., I won't need much for the rest of the month.