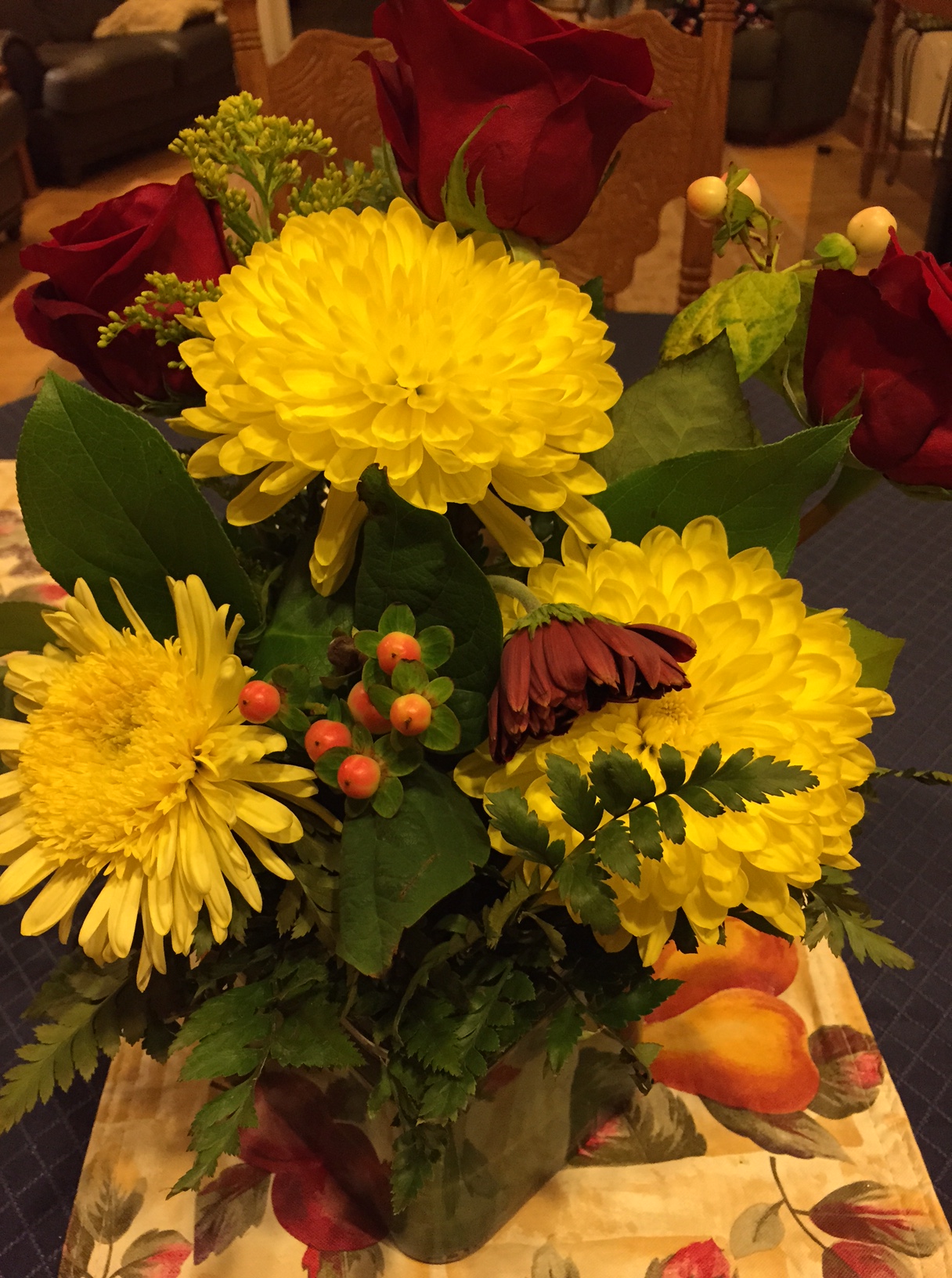 This week, Rob brought me this beautiful bouquet.  He is the kind of guy who often brings me little surprises, but we have been on a tighter budget lately than sometimes, and I was kind of surprised when I saw such a lovely arrangement.  Later, he shared with me that there were quite a few flowers on the end of the check stand and the check-out clerk asked him if he wanted some flowers.  He answered that he wasn't planning to buy some right then, but they were very pretty, and thanked her.  She said that they were giving them away because they thought they were getting too old to sell.  He gratefully accepted a bouquet and brought it home to me.  What a blessing!  As far as we can tell, there is one slightly droopy flower–hardly noticeable.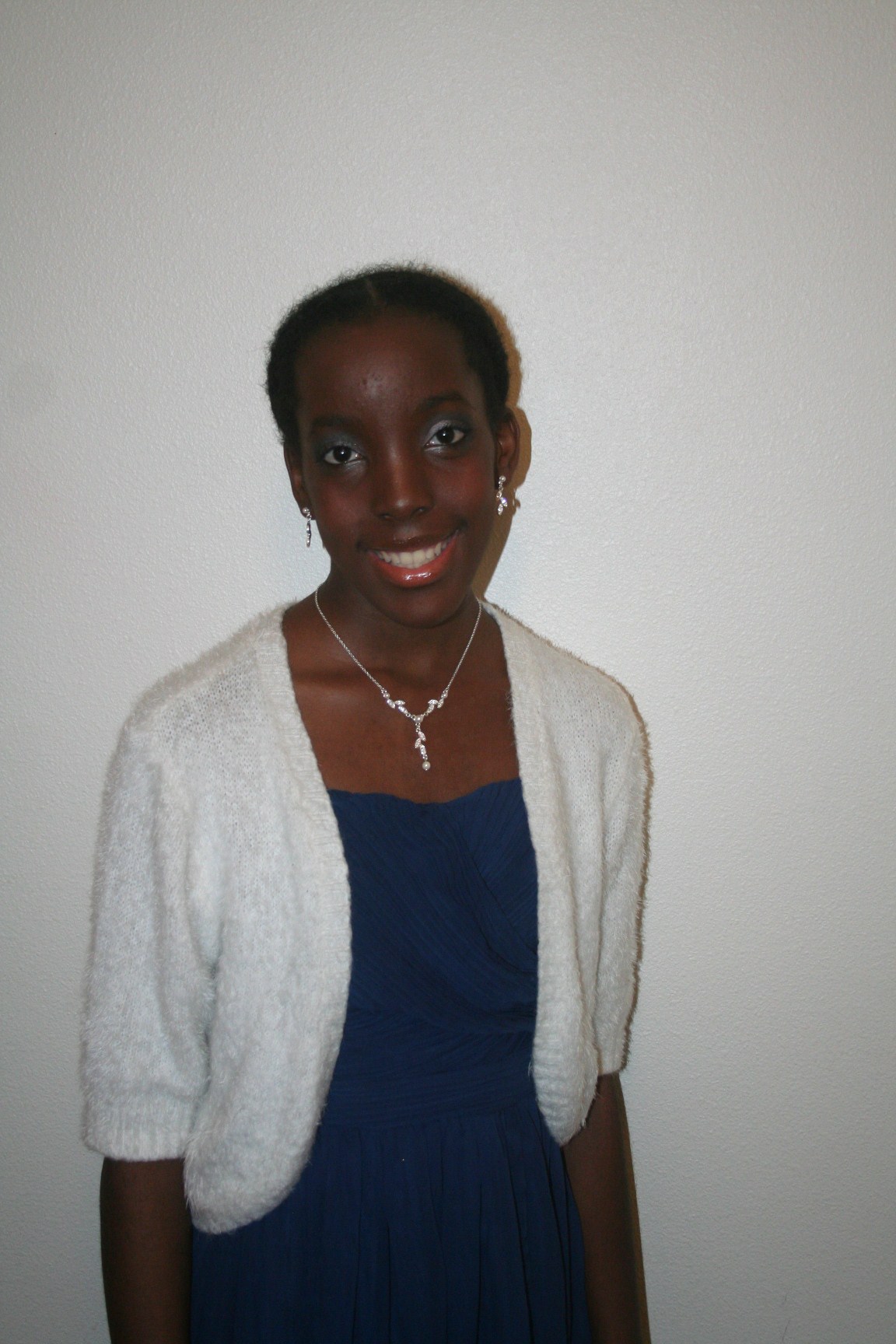 Ja'Ana attended a formal dinner in this beautiful dress she and Rob found for her at Goodwill for $12.95.  It still had tags on it and fitted her perfectly.  She used a sweater shrug she had already and other accessories she borrowed or already owned.  The dress is floor length, and looks very nice on her.  She had a great time.
I kept on with my project of using up things that needed to be used.  We had scalloped potatoes, peach cobbler, and I canned beef broth from some bones that have been piling up in the freezer.
We had a work party here on Saturday.  5 men and young adults came over to help clean out the barn.  There were a lot of heavy things that needed to be moved, so they came to help Rob do it.  I worked on burning piles, but didn't get very far.  The younger guys had a blast burning up lots of debris and worked on the slash piles for a while as well.  Then I went in to finish up the lunch I had mostly pre-made on Friday.  I made split pea potato soup, green salad, quinoa salad, chips with home-canned salsa, home-canned pears, and blueberry crisp.  We were very thankful for their help.  Feeding them lunch was the least I could do, and I was able to use items I had on hand.   If we had needed to hire people to do what they did, I shudder to think how much it would have cost.
I sorted out some home-school curriculum that I am finished with.  I put some for sale on E-bay with Rob's help and put some in a box to take to a used homeschool book store.
We finally found Tillamook cheddar cheese for sale for $5.49 for 2 pounds.  It's a little higher than it has been before, but still the best price I've seen for quite a while.  In fact, we just used our last brick from last time it was on sale.  I got 3 today and will get a few later in the week.  Milk is also on sale for 99 cents for 1/2 gallon.  We will get a few groceries this week, but don't need very many.  I will stock up on cheese with any extra money I decide to spend.  It keeps a long, long time in the fridge.  I'm delighted to get my cheese supply back up.  I think I have mice for children sometimes–they eat a lot of cheese!