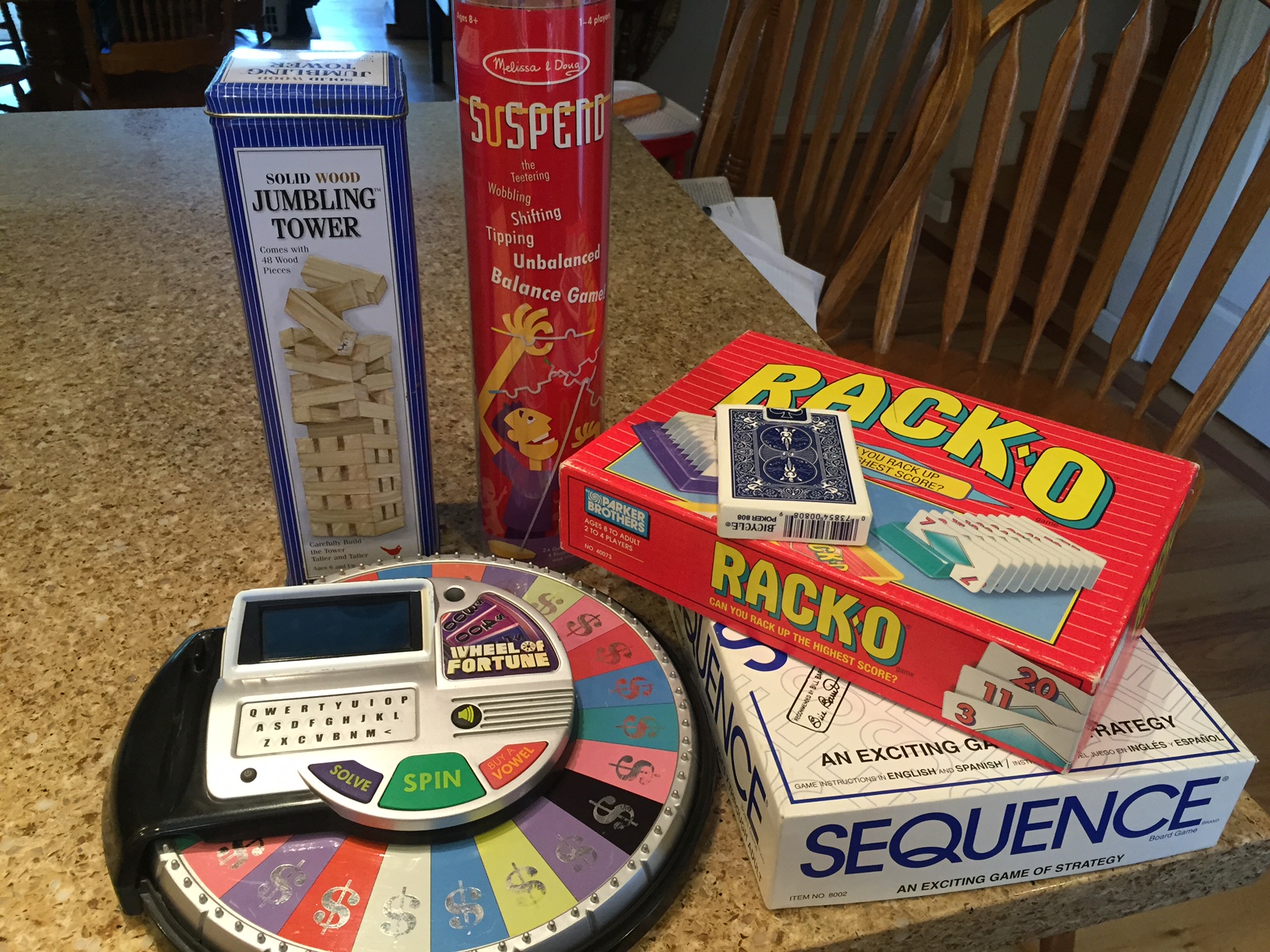 On Friday, Rob and I spent the evening with 6 adorable children, ranging in age from 5-13. Our 2 youngest went with us, as well.  We took dinner with us and ate.  We also took these board games.  Every one of these games was played by one group of children or another throughout the evening.  The Wheel of Fortune is electronic, and was in high demand, so kids took turns with that one.  At one point, both Rob and I were involved teaching a couple of the youngest ones how to play Rack-o.  I was one team.  Rob was the partner for the 2 little boys.  For that game, you get the cards from smallest to largest and that was a bit of a challenge for some, but everyone had fun!  I played the stacking tower game quite a few times with the 5-year-old.  I also took a Pearler bead craft kit and several kids made a craft.  Then, we ironed them right away so they wouldn't get bumped. After that, we cut up some apples and added them to some other snacks I brought, and pretty soon it was time to go home.  It was a fun, frugal way to spend an evening.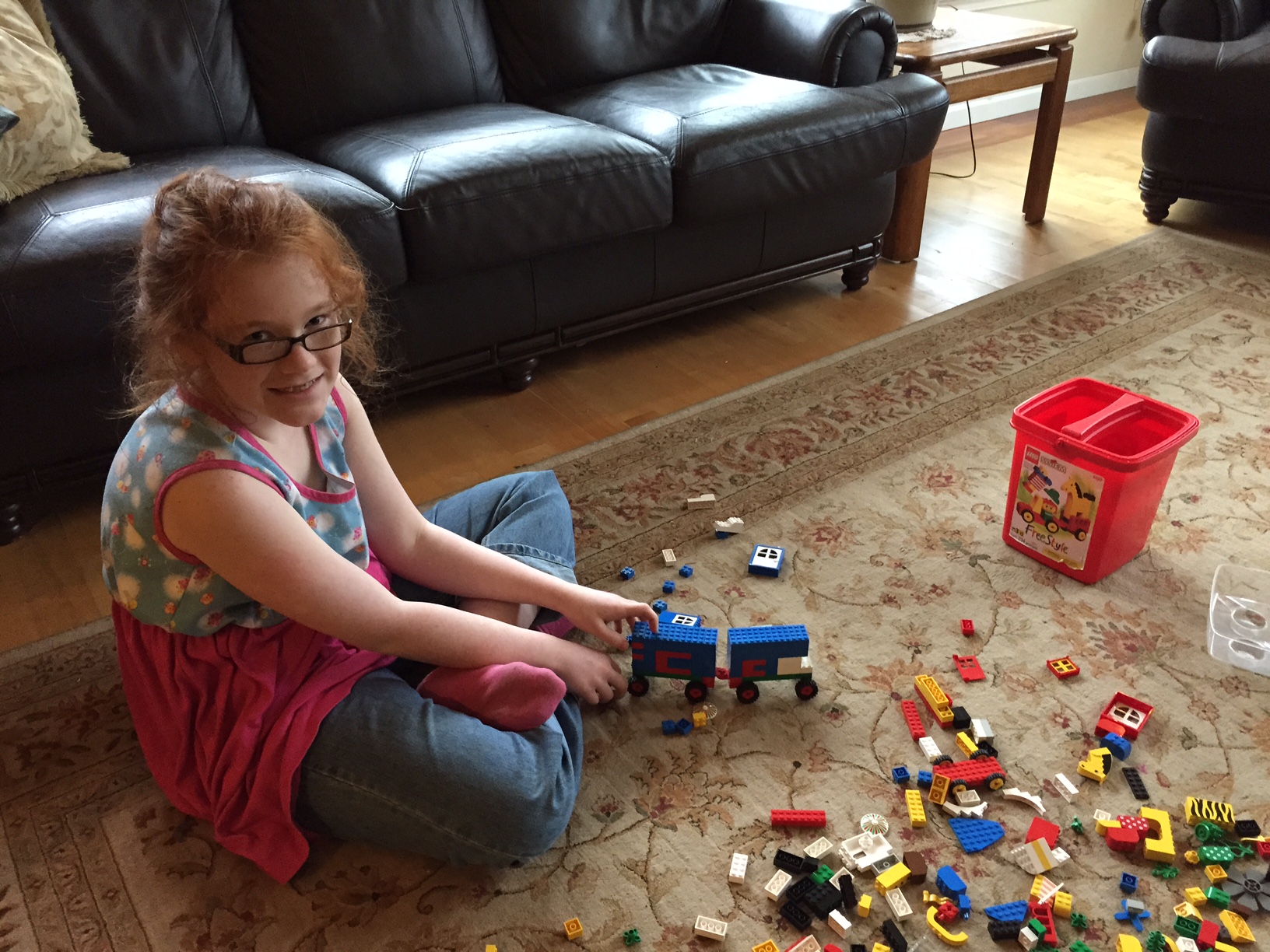 Patsy played with Legos for quite a while on Saturday.  We don't buy new toys often. These were the boys' Legos, years ago.  Although Patsy doesn't play with these often, she enjoyed them for an entire afternoon. She was pretty tired from a morning of trotting around fetching and carrying things for us and welcomed the chance to sit down.  I have a few well made, durable toys I will keep when we move, including these Legos and a large Thomas the Tank Engine train set.  I also have a Lincoln Log set.
I cooked at home and am making excellent progress on using things from the cupboards and freezers.  I went and got some groceries at Grocery Outlet and got some good deals on tilapia, lunchmeat and a bunch of other things. I easily fed extra people several times this week.  I love being able to offer a good meal to those who come and help us with this huge project of sorting and pre-packing.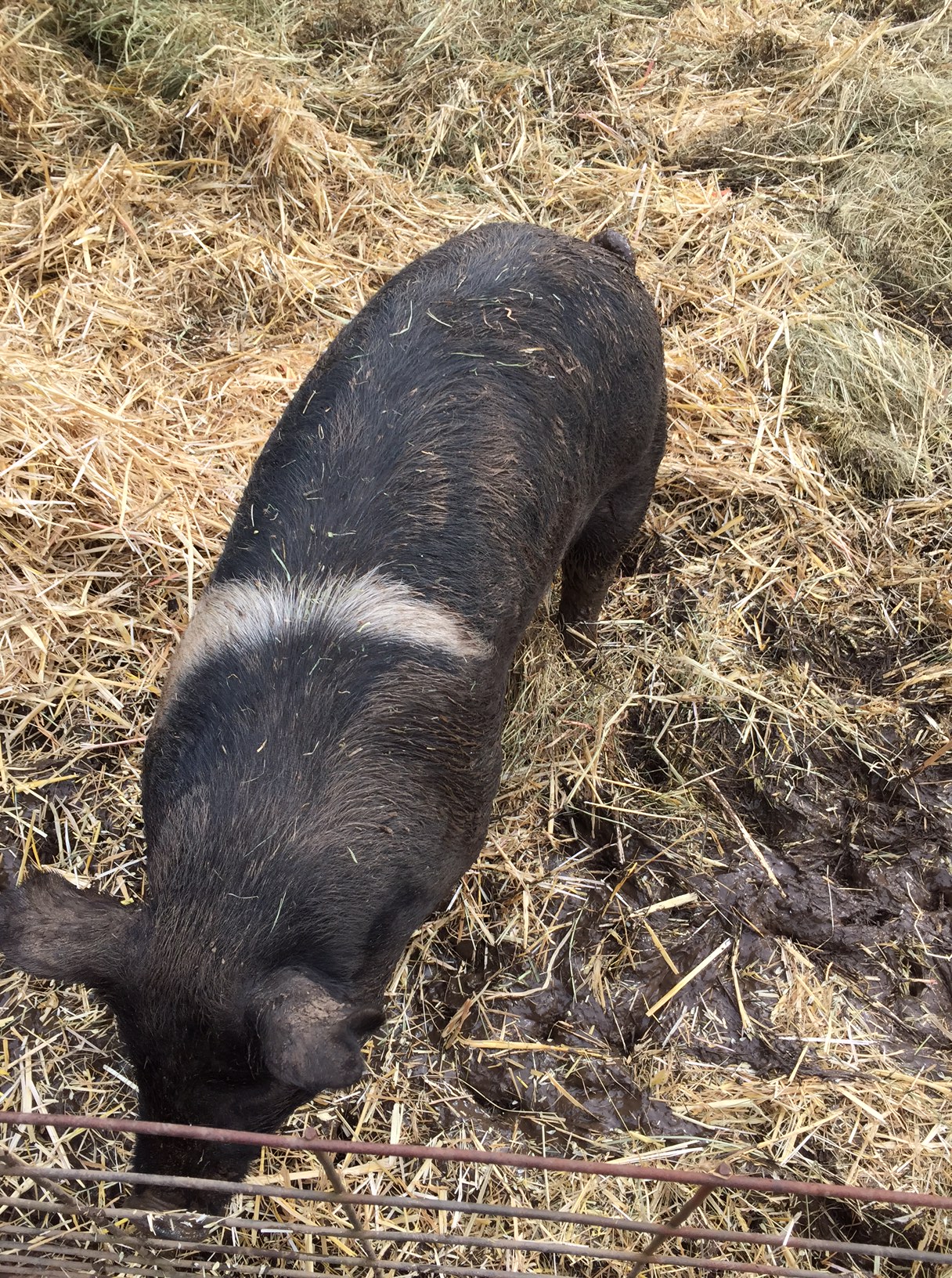 All of the piggies went to hog heaven this week, except this one. It was too small.  Rob has a friend who will finish it up.  He just needs to take this one over there within the next couple of days.  So, I will have pork soon.  We chose not to have them make sausage or ham this time and that will save money.  I still have some ham we got for a cheap price and love using the ground meat and roasts plain.