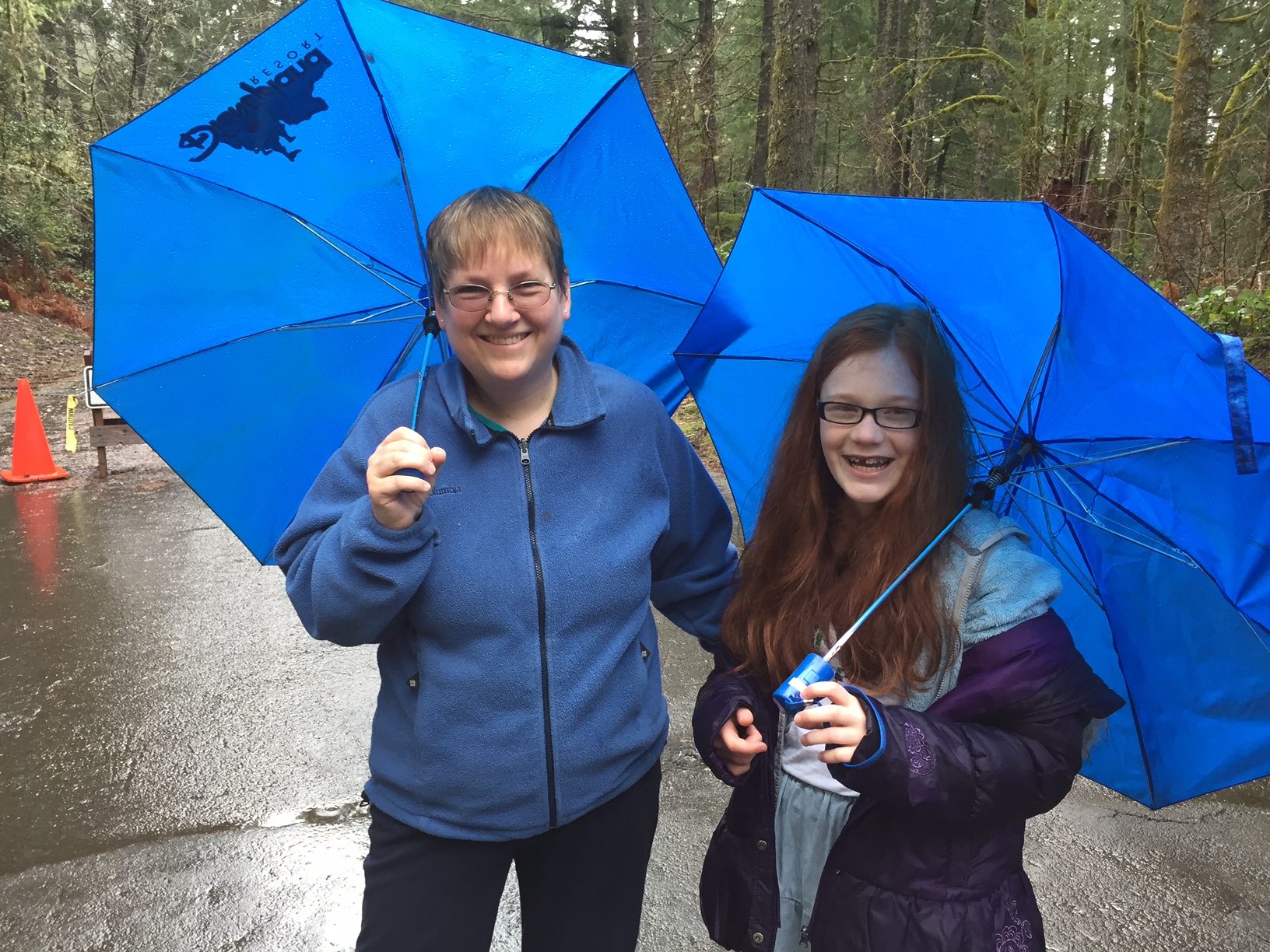 Spring vacation here in Oregon was very rainy!   Lovana was working quite a bit, so hung around with us for one night, then went to stay with Grandma in town.  Ja'Ana was with us for the first part of our camping trip.  Then, she went on her long-anticipated mission trip with her youth group.  Patsy was stuck with us for quite a bit of the remaining time.  She was not sorry to be an only child for a few days:)  We wanted to give her some special attention no matter what the weather.  So, we did quite a few things under our umbrellas!
The first place we went was Detroit Lake State Park.  We went camping and had a couple of nice days during the first part of our trip.  We came down the mountain a couple of times for a 4H event and Sunday for church.  When we went camping again for a couple of days, the weather turned to rain, rain, and more rain.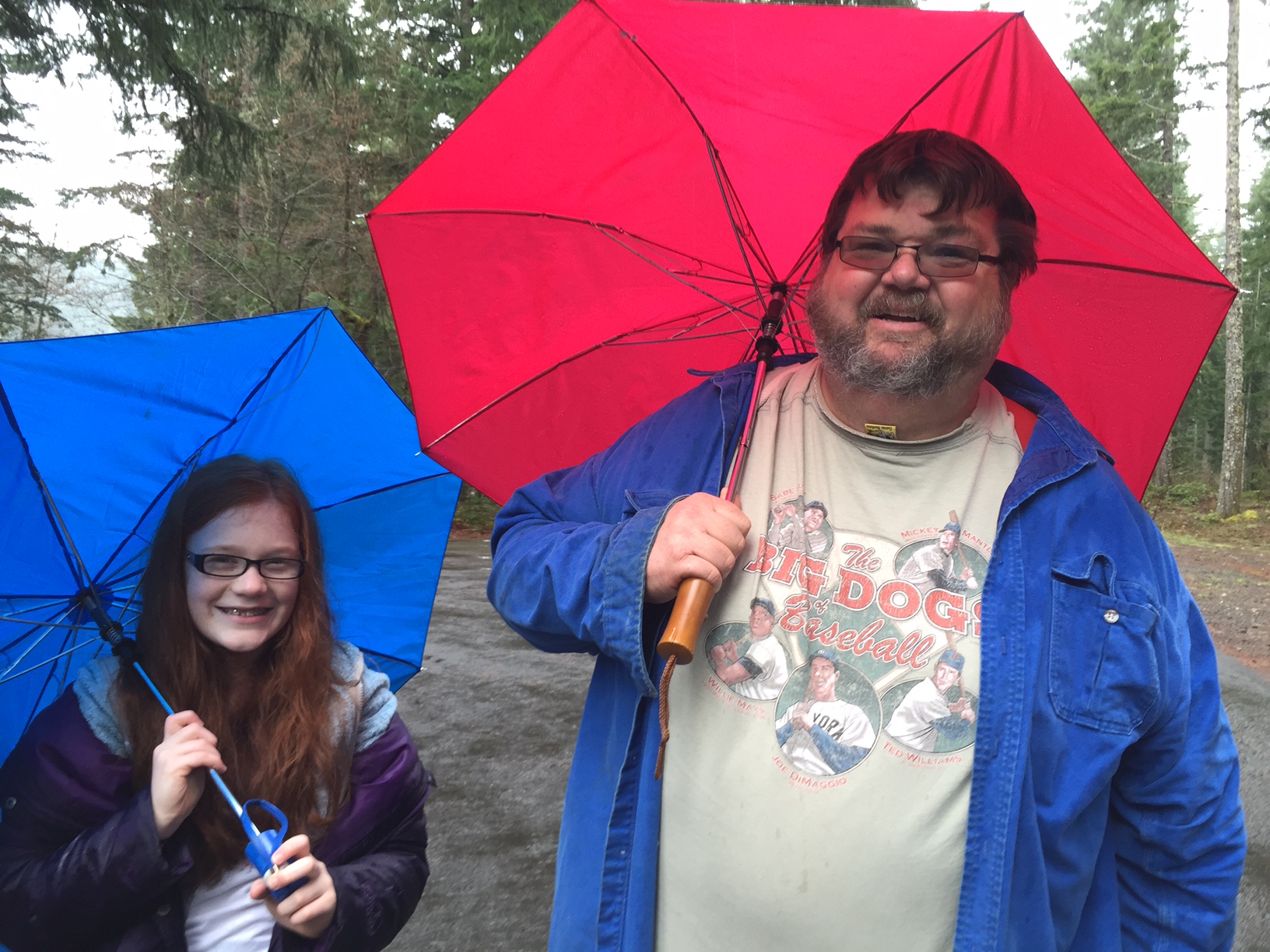 Patsy wasn't convinced that  a hike in the rain would be fun.  In fact, she was pretty resistant to the idea.  She was enjoying her crafts and books inside the cozy camper.  But we wanted to get out and get some exercise!  When we were done, she told me it was a LOT more fun than she thought it would be.  I'm glad she enjoyed herself.  It was a nice hike, in my opinion.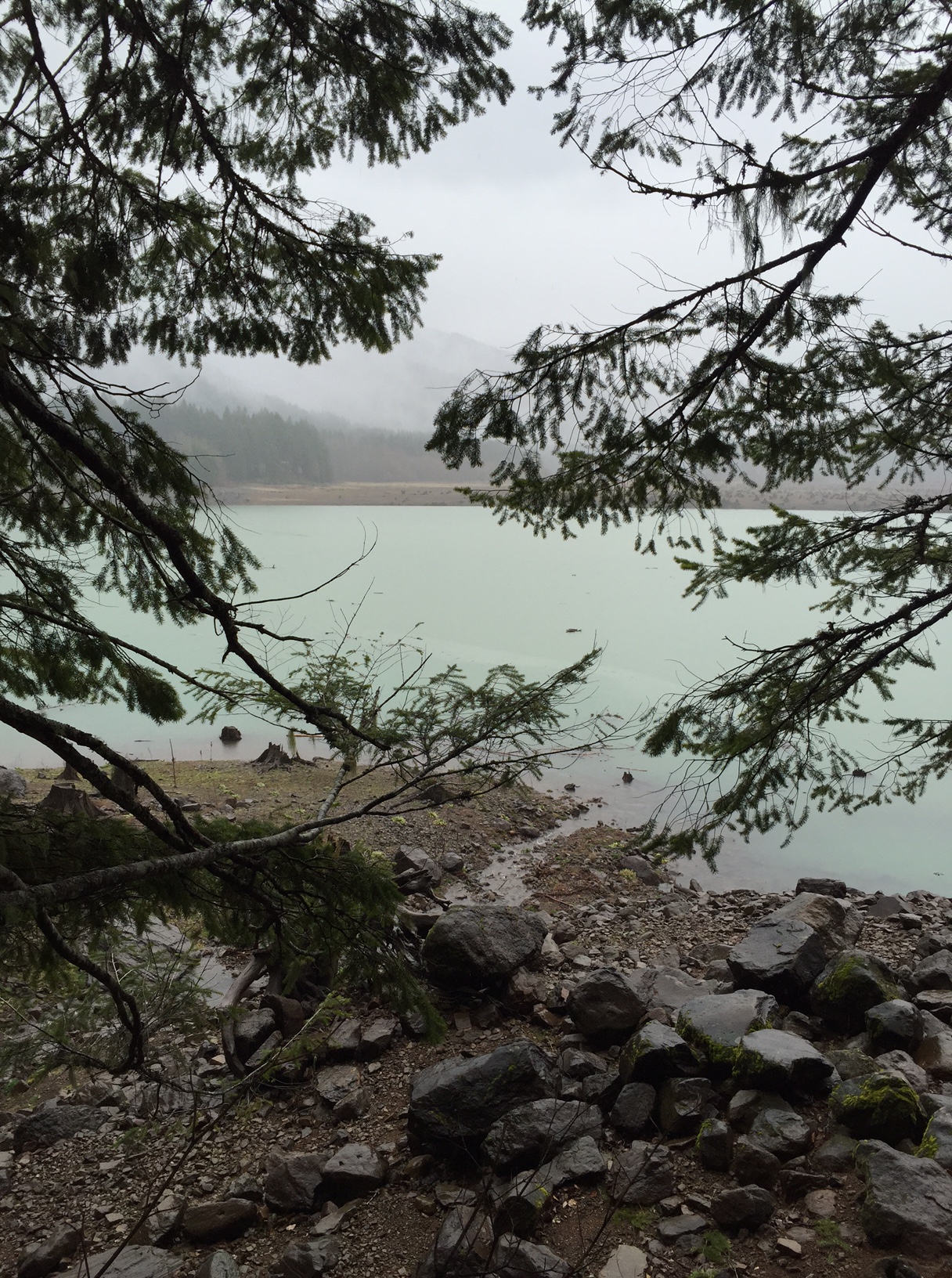 The lake and forest have a beauty during the rain that is different, but still lovely to me.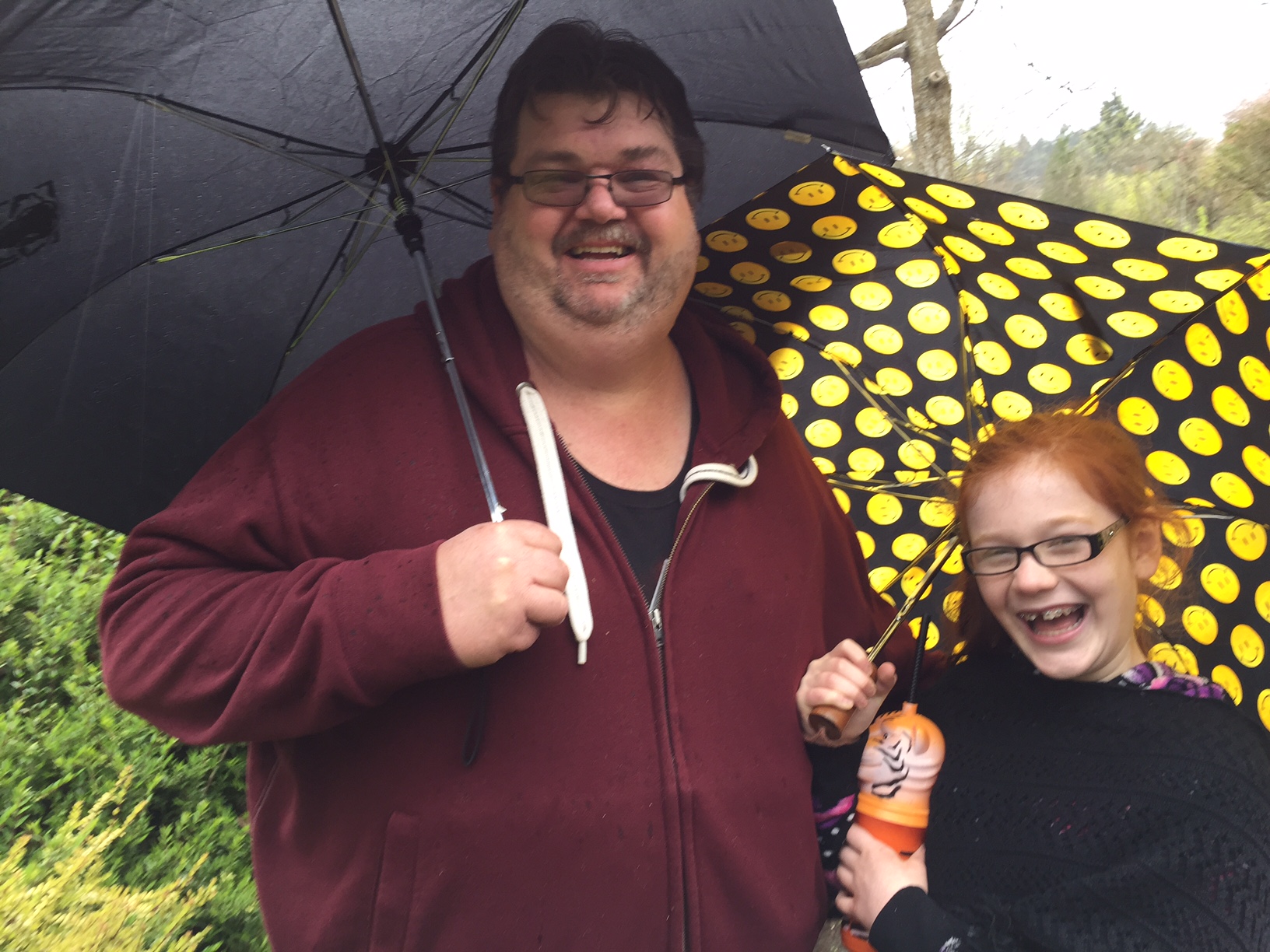 When zoo day came, there were no more protests about going out on a rainy day.  The zoo is a place Patsy has not been to for several years and she has been wishing to go.  So, we went, and had a wonderful time.
The rain came and went.  We didn't see all of the zoo, but did make it to most of the animal exhibits.  We had to leave, as it was closing, but will go back another day.
We didn't use our umbrellas every day.  Patsy and I went to the mall on Thursday.  After trying on a LOT of clothes, she was able to choose the perfect dress.  We are anticipating that we will get a call from a lawyer or the state within the next month or two, giving us a date to appear before the judge and finalize her adoption.  For all of the other girls, I have sewn dresses for their adoptions.  This time, with so many things packed up in the basement in anticipation of moving and the extra work involved with moving, I can't be sure I will get any sewing done.  So, we bought one, and put it in my closet, so there will be no pressure on the big day, no matter what the circumstances.
So, that was the first time I had ever taken her to mall by herself, and we enjoyed ourselves.  In fact, we so rarely go, that I think it's only the 4th or 5th time I've ever taken her.  We got her some jeans and a couple of clearance items she could use along with "THE DRESS", some tops for me, our piece of See's candy, and ate lunch there.  Finally, she asked to go home.  It was overwhelming for her, as it's very rare, and she was tired.  So, we went home, tired and happy.
Now, she has the yucky cold that I've had all week, so she's just watching movies that we got at the library this morning.  The other girls will all be home by tonight, so her special time is over.  Hopefully, she will have some good memories to treasure.  I know I do.