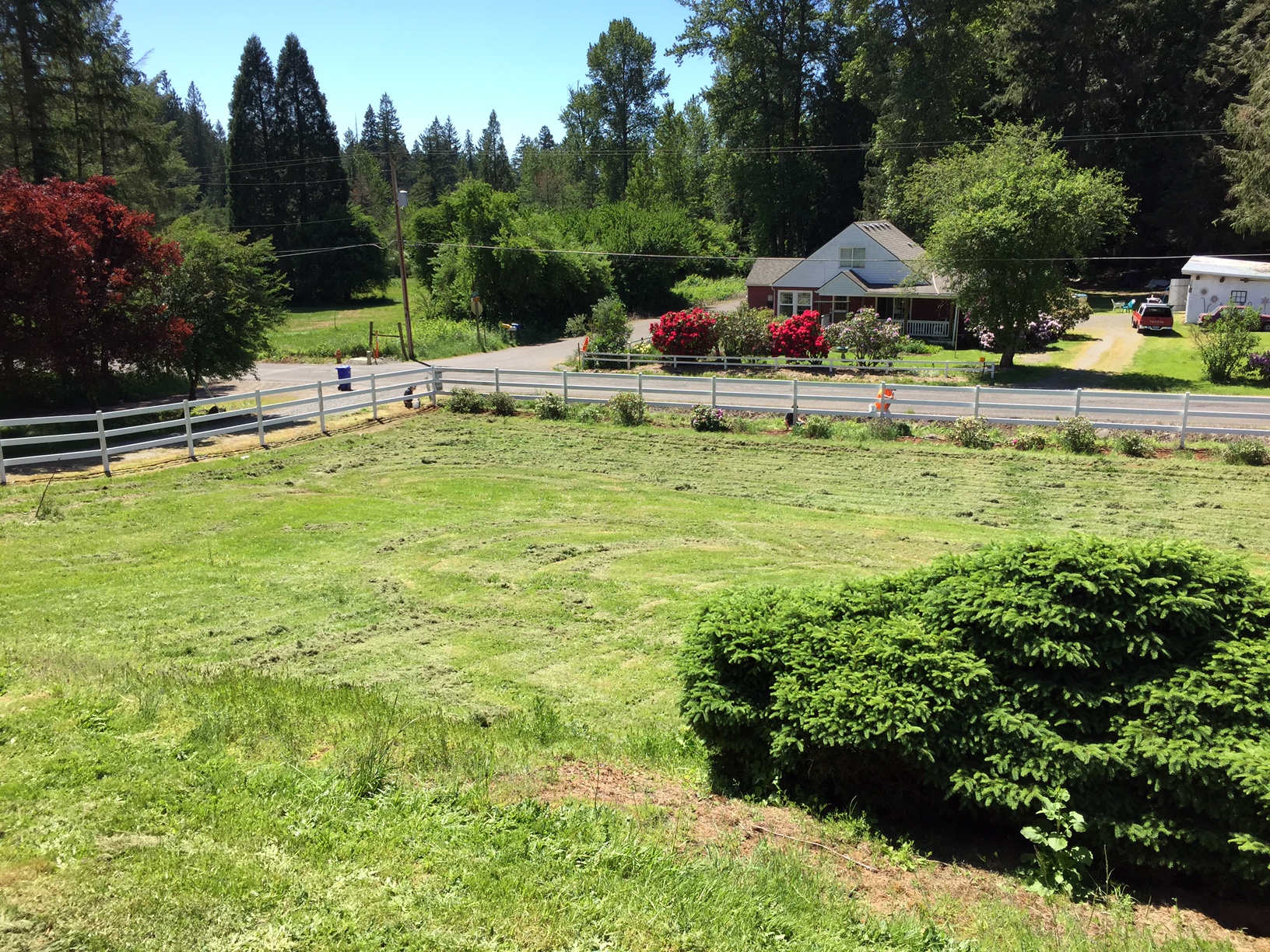 The fence, the fence, the fence……  The latest hang-up in our moving plans was the fence.  We were told last week after the appraisal that the entire house/property would not qualify for the buyer's loan because there was paint peeling off of the fence.  And, all of the paint chips had to be removed and not on the ground. We were dismayed, to say the least.
We considered several options:  1)paint it ourselves 2) hire someone 3) knock it down.  Rob was seriously ready to knock it down, he's so stressed out, plus it was cheaper and faster.  After the realtor said the buyers wanted it and we couldn't knock it down, Rob started calling around.  He called a friend, who has a painting company, and some young men, and thank goodness, our friend was able to come yesterday and paint it with the young men's help. They worked the entire day.  It looks beautiful, and we are really hoping the appraiser will think so, too.  He has to come re-check it.  We are very grateful to them for working us into their schedule so quickly, and for the fact that our friend gave us a very good deal to help us out.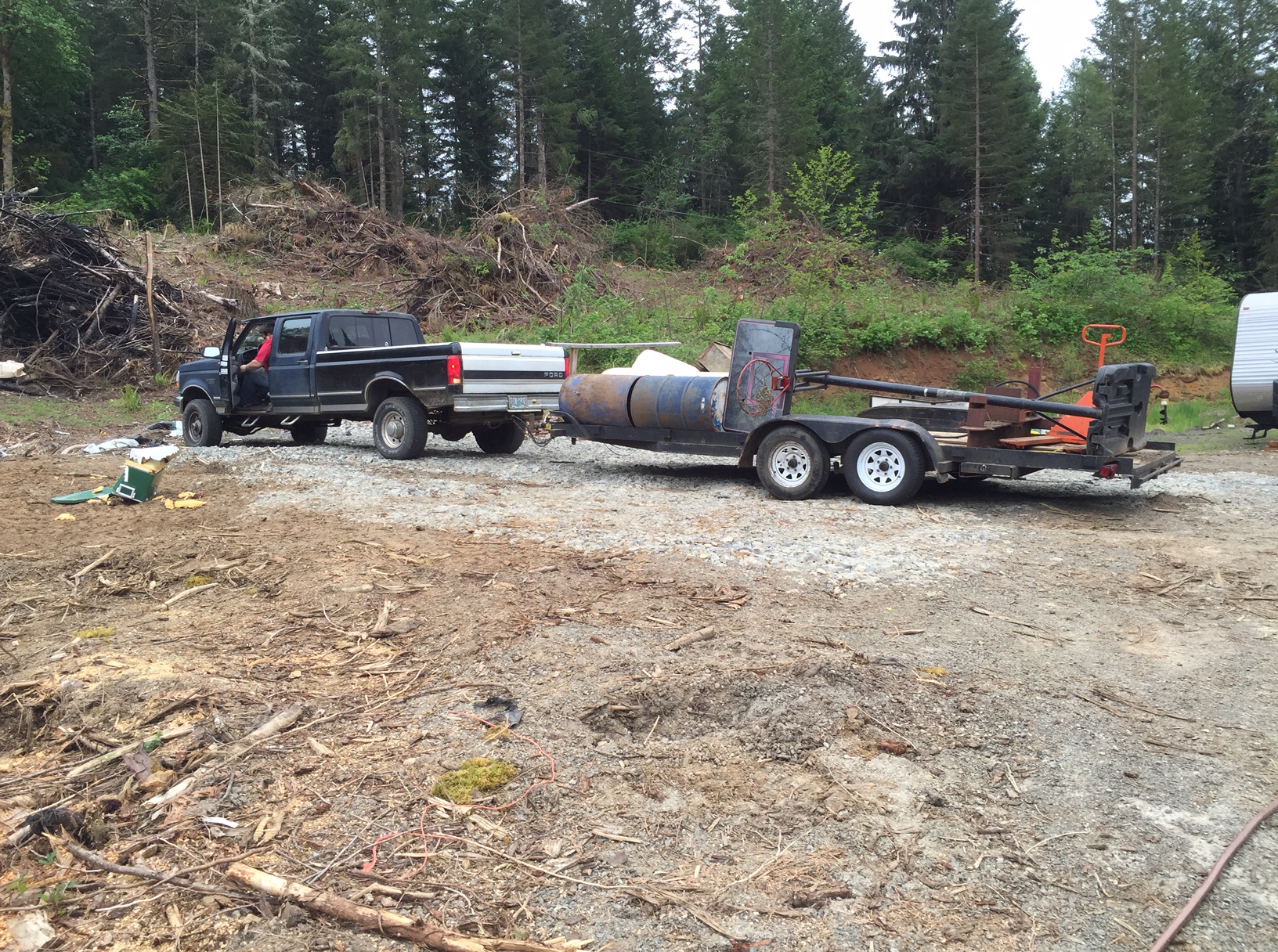 Rob took a big load to the auction–even more than what you see.  We are waiting to see what we get for it.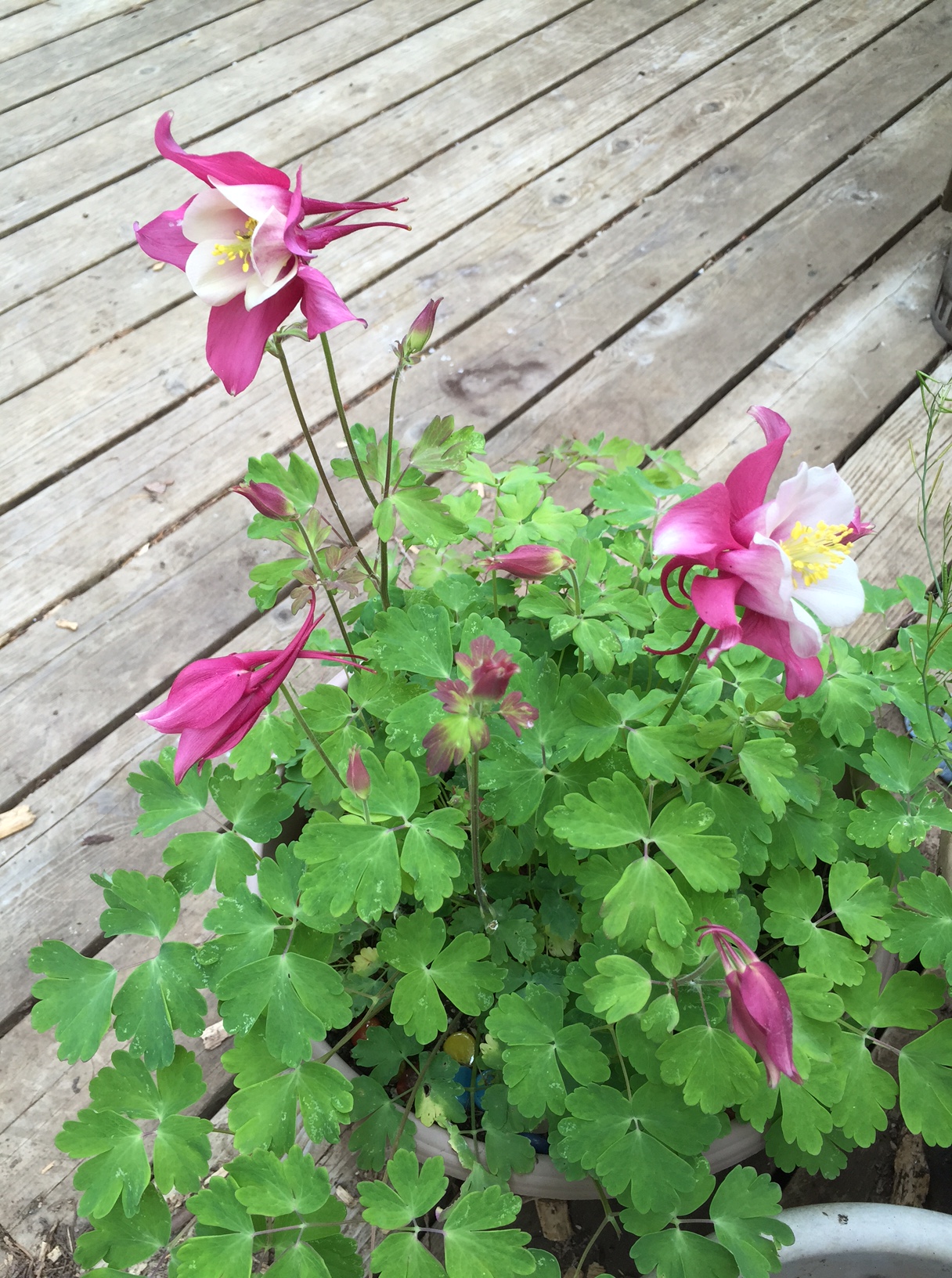 Somehow, in the middle of everything, my columbine from a couple of Mother's Days ago has decided to bloom.  I'm taking it with me, for sure.
I have several ladies and some of their sons lined up for Friday.  We are going to pack like maniacs–the whole kitchen and more:)  In the meanwhile, I packed for many, many hours yesterday, and will do the same today.  Little by little, it's getting done, but I'm looking forward to the moment when we are done!