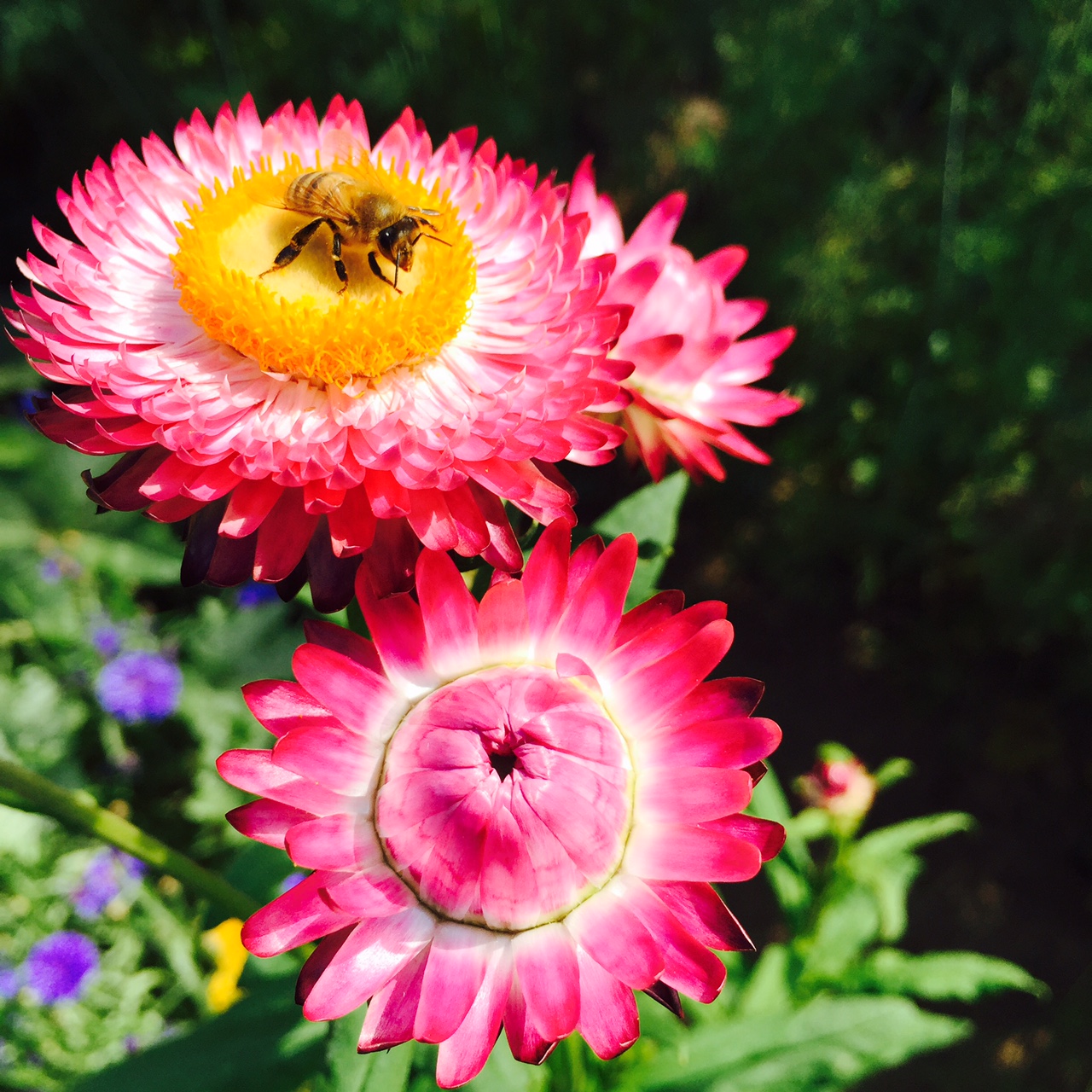 One of the strawflowers Patsy planted from the 25c seed packet from the dollar store.  A bargain for something so lovely, in my opinion.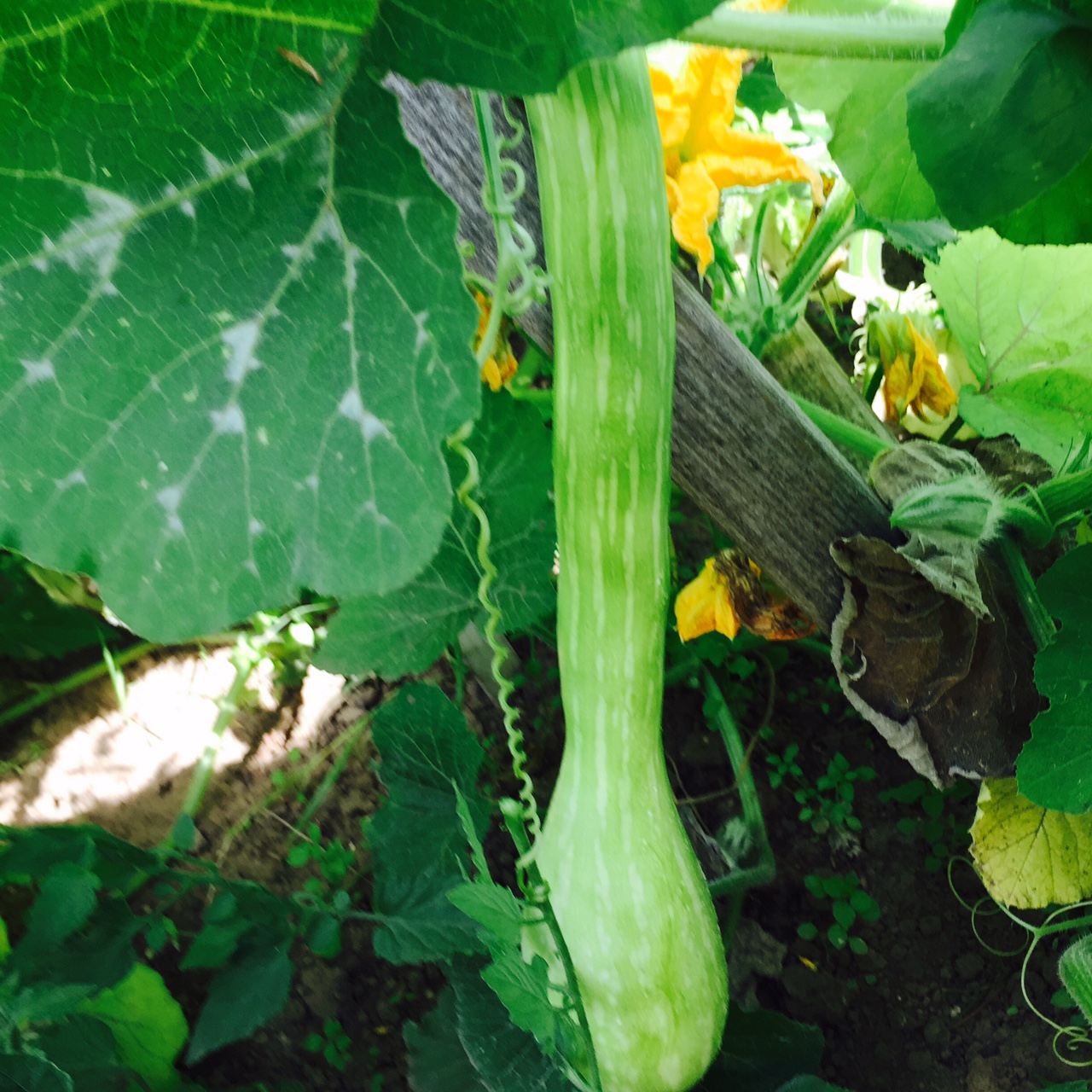 The one Tromboncini Zucchini plant that came up is producing.  Not bad for old seed!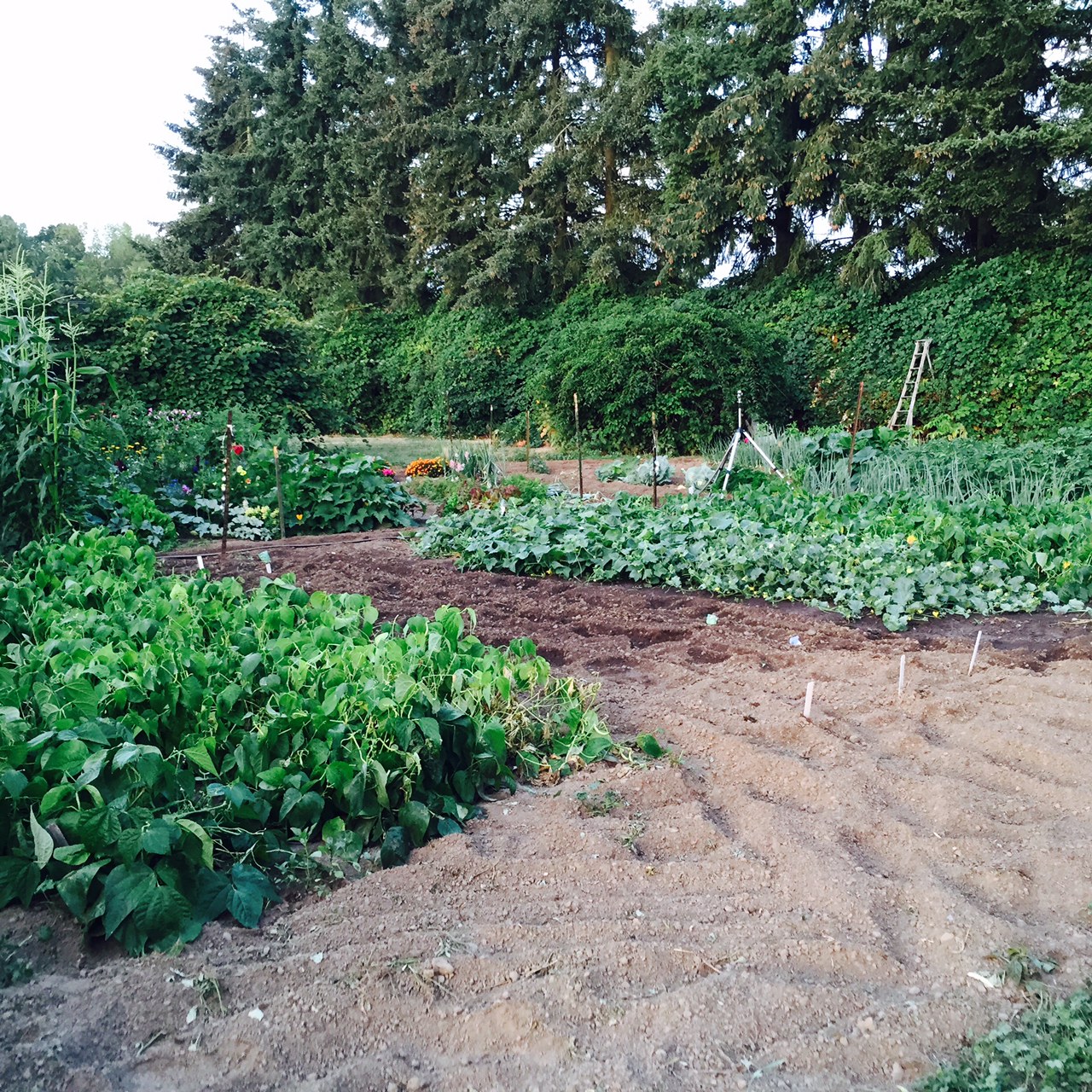 The garden is just bursting with color and produce.  Almost every day, I am privileged to spend a little time out there, either weeding or picking produce.  Ja'Ana has been weeding like crazy, as she desires to go to to quite a few youth events–Win-Win!  Rob did some tilling, too.  Already, you can see a large patch in the picture above where we have harvested all of the green beans that were there, and re-planted a few fall crops.  I seeded in lettuce, spinach, cilantro, basil, boc choi, Swiss chard, snow peas, and Patsy planted a LOT of radishes.  We don't use many radishes, but she wanted to plant them badly, and we have the room, so…….Some of our seed is very old, and I am using things up, so we planted thickly and will thin if anything comes up.  If they don't….well I can live without radishes and I'm sure some will emerge.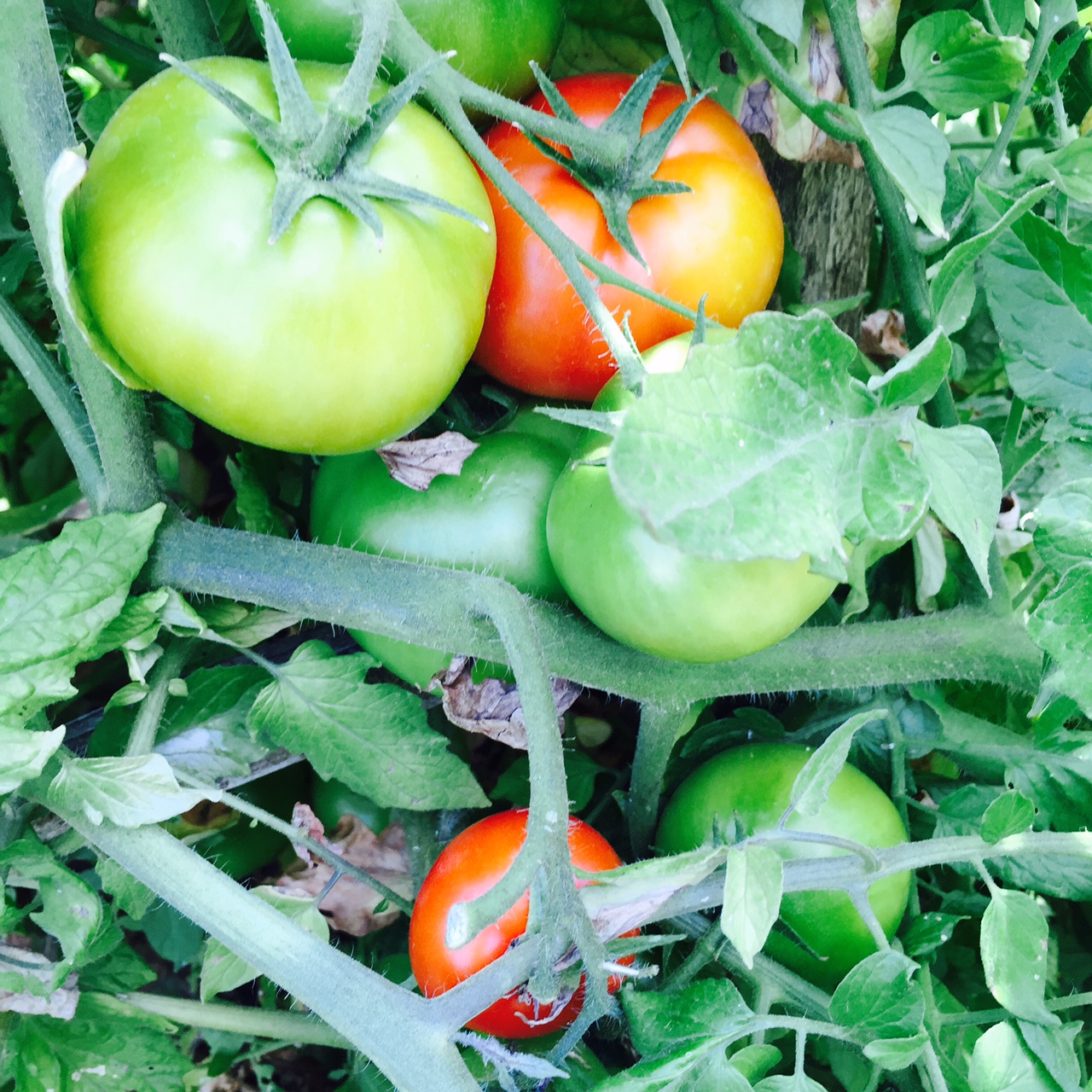 One of my favorite things is the fact that the tomatoes are really starting to ripen now.  We have been eating them like crazy.  There's just nothing like a home-grown tomato:)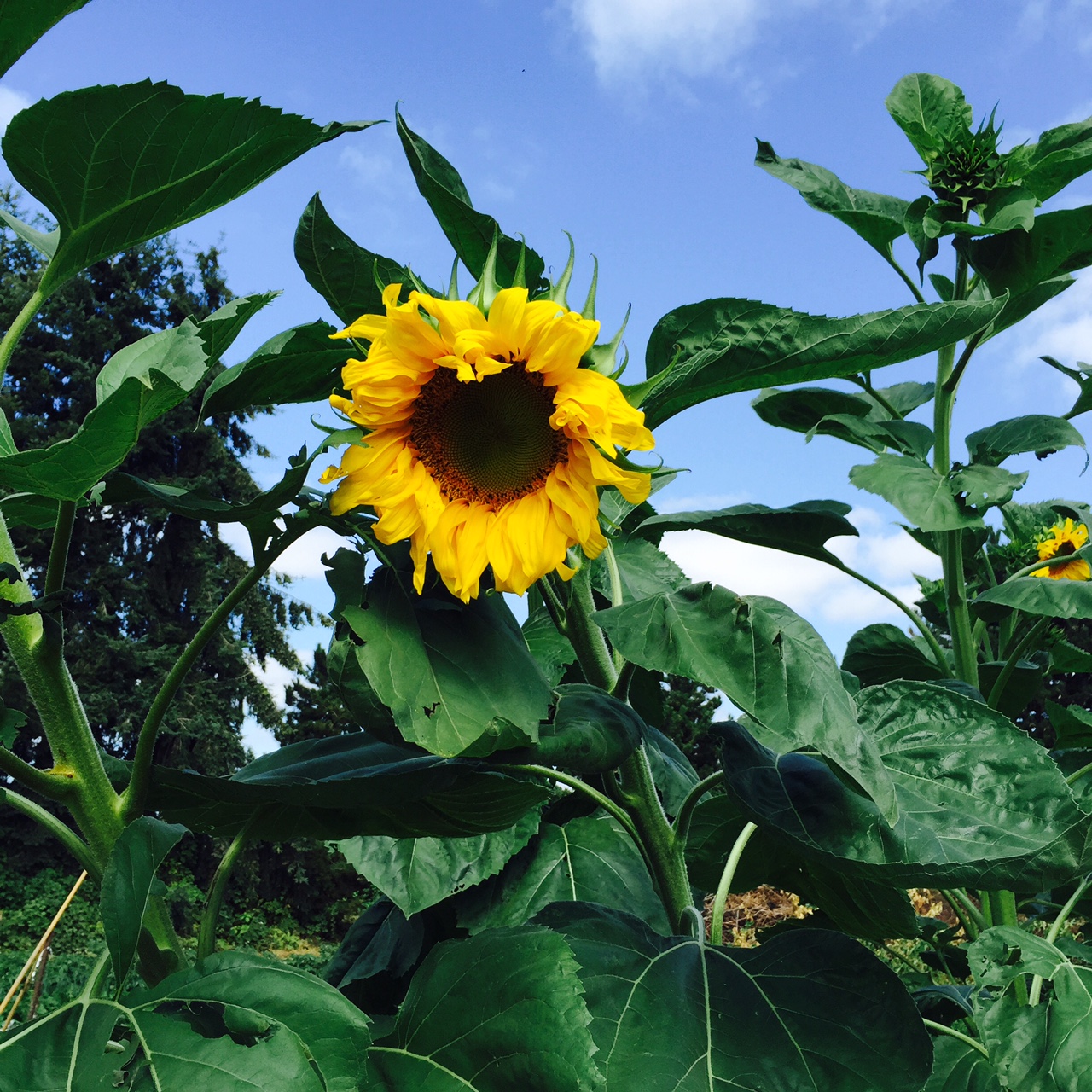 While cleaning out the seed box, I found several sunflower packets from years gone by.  We planted them all, and these are the Mammoth Sunflowers.  That seems to be what most of them turned out to be, and for sure, are the ones that are growing excellently.  They've just started to bloom.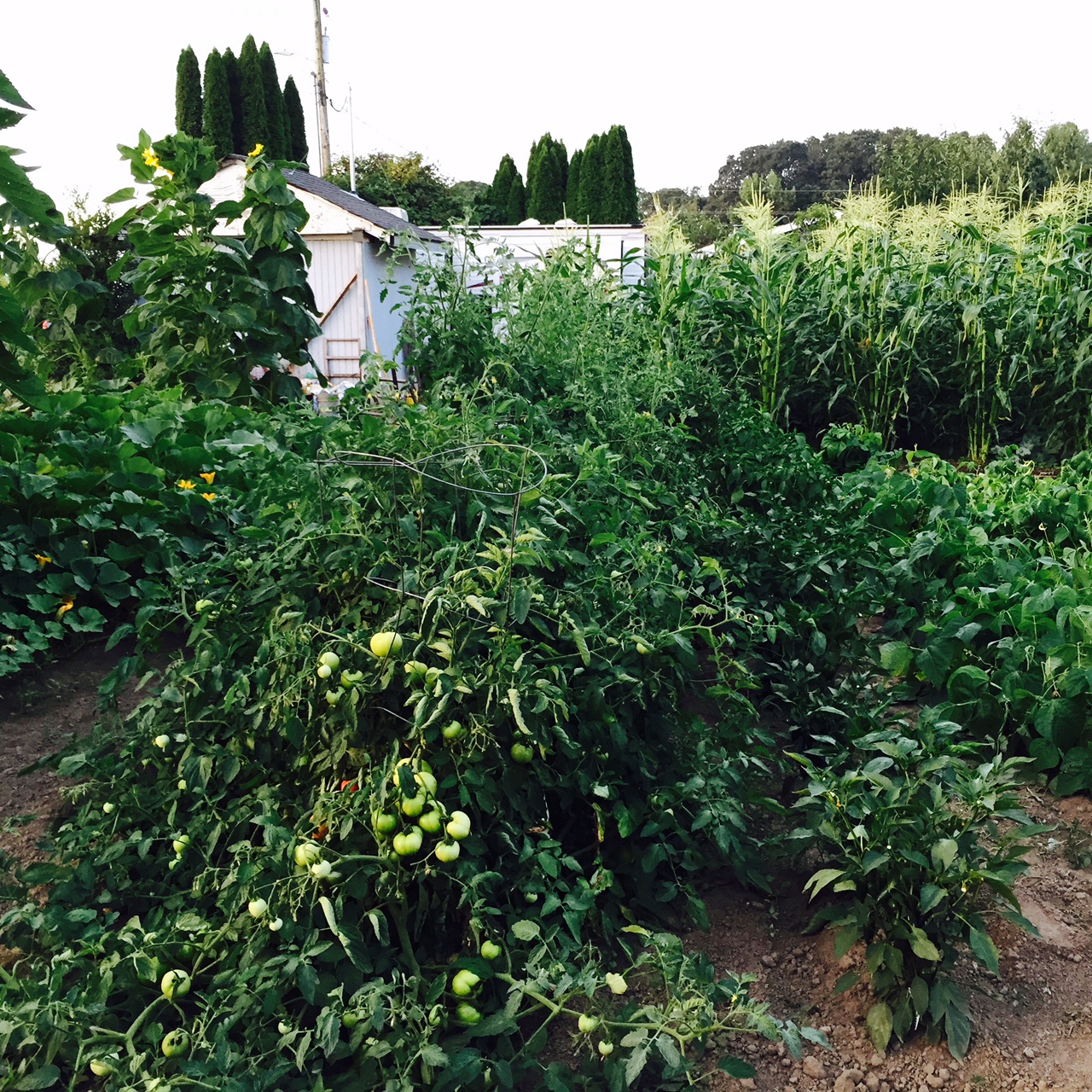 We've been getting peppers, cucumbers, beans, lettuce, tomatoes, potatoes, and more.  As you can see, the corn is tasseling, but we have not gotten any of that yet.  So, there is still much promise left in our garden and much good eating still to come!