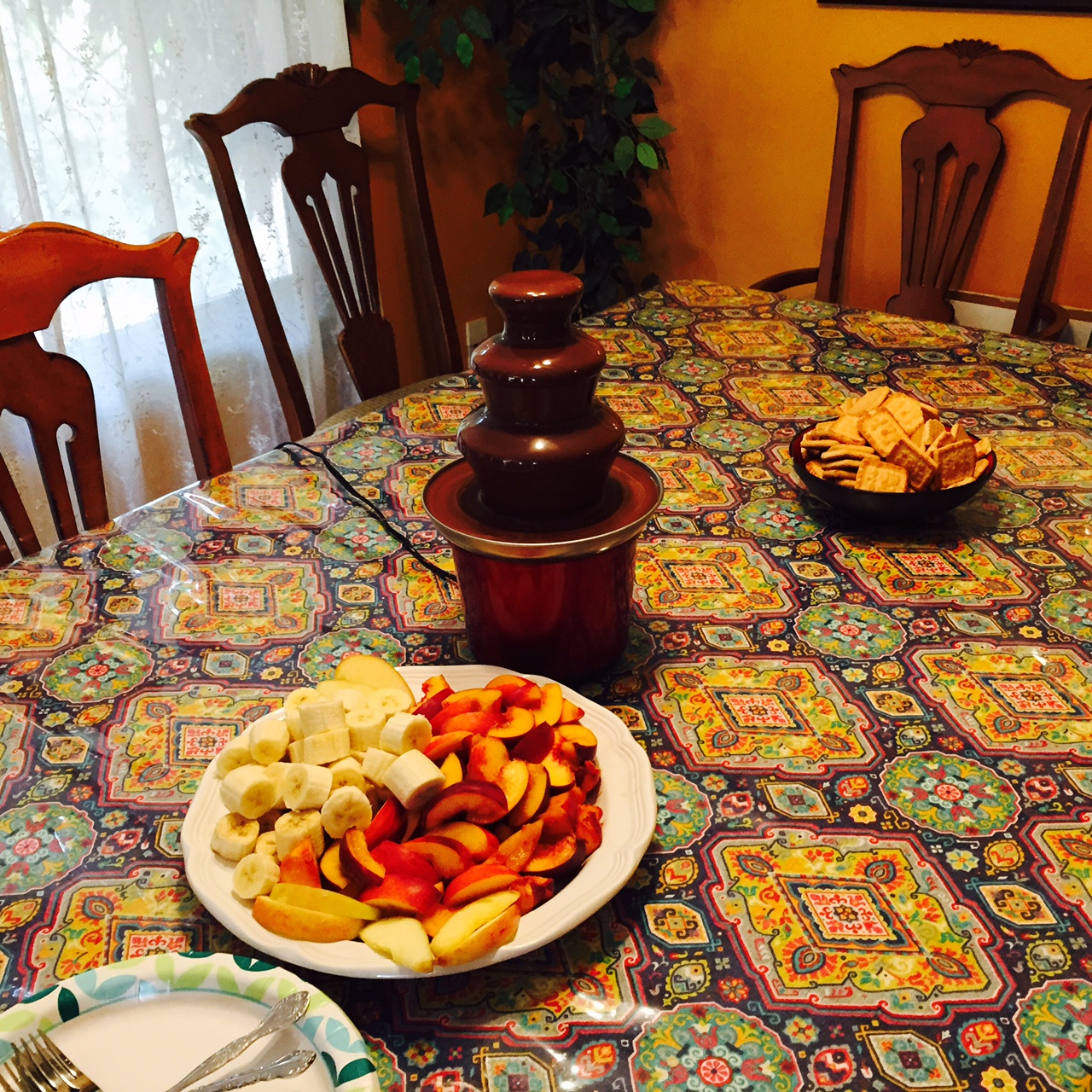 Today we had a fondue party at our Sunday family lunch.  The dessert was a chocolate fountain, cookies and fruit.  The food included shrimp, beef and chicken deep-fried in pots filled with oil.  We also made various veggies dipped in tempura batter and fried in the oil (gluten-free, of course).  There were at least 6-7 different sauces.  The nectarines were from my sister's.  I took zucchini and green beans to batter and fry.  I also made cheese sauce, a favorite of my kids.  There was bread to dip into it and Brazilian Cheese Bites for those of us who were gluten-free.  I helped get things ready and washed a bunch of dishes.  To keep things safe (from raw meat contamination) and separate (gluten/non-gluten) my sister gave everyone several plates, small and large.  Since 21 people showed up today, the dishwasher was quickly filled and we hand washed a bunch.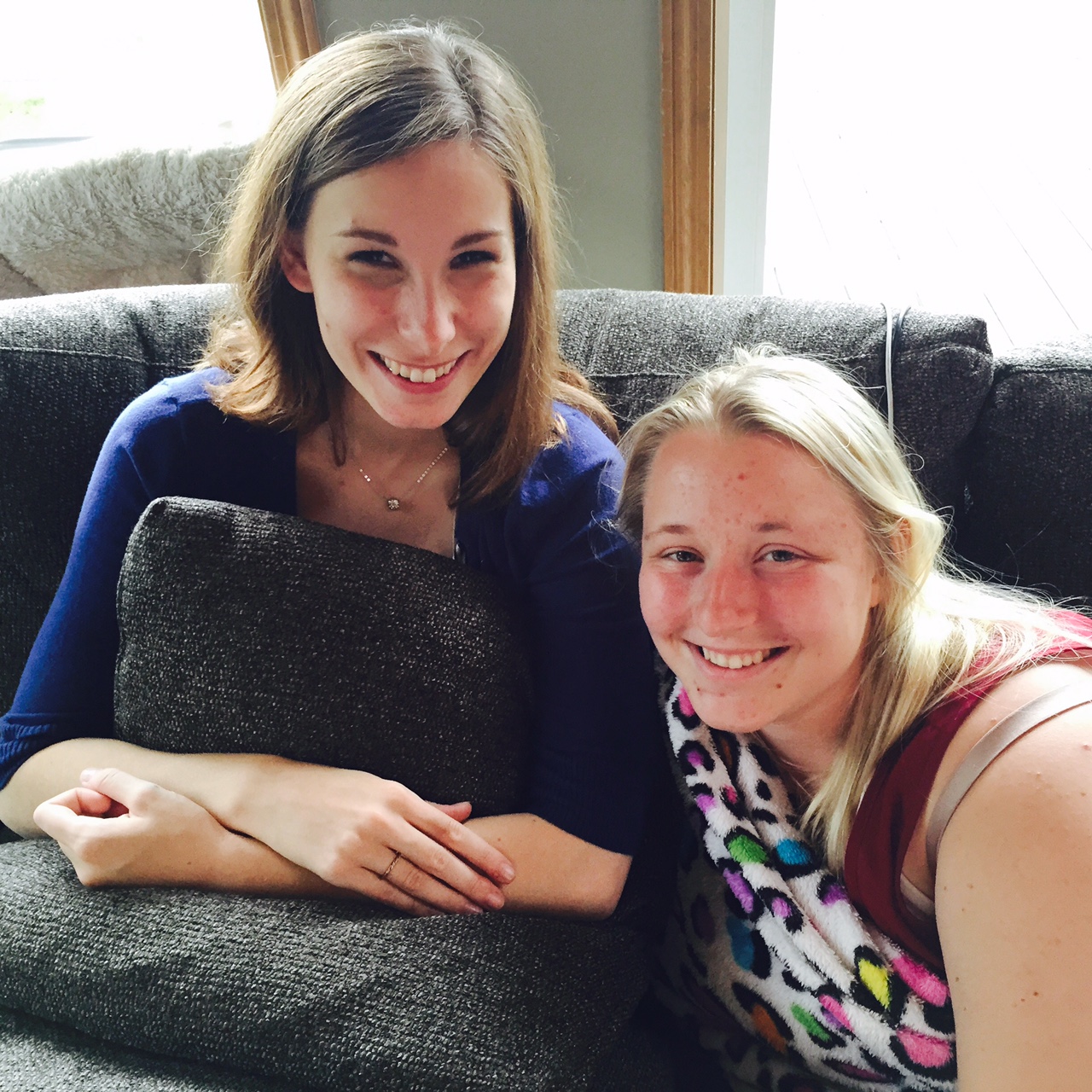 My niece Caitlyn, on the right, was the reason for this extra fancy party.  She will be returning to college in just a little over a week and we will miss her.  This other lovely young lady is Merry, one of Lovana's dearest friends.  We also had an aunt and uncle visiting from Boise and a bunch of other teen-agers join us.  For several, it seemed to be the first time they had ever had this experience of fondue, and they seemed to enjoy it greatly.  Doing it ourselves saved a bundle when compared to taking that many people out for such an elaborate meal.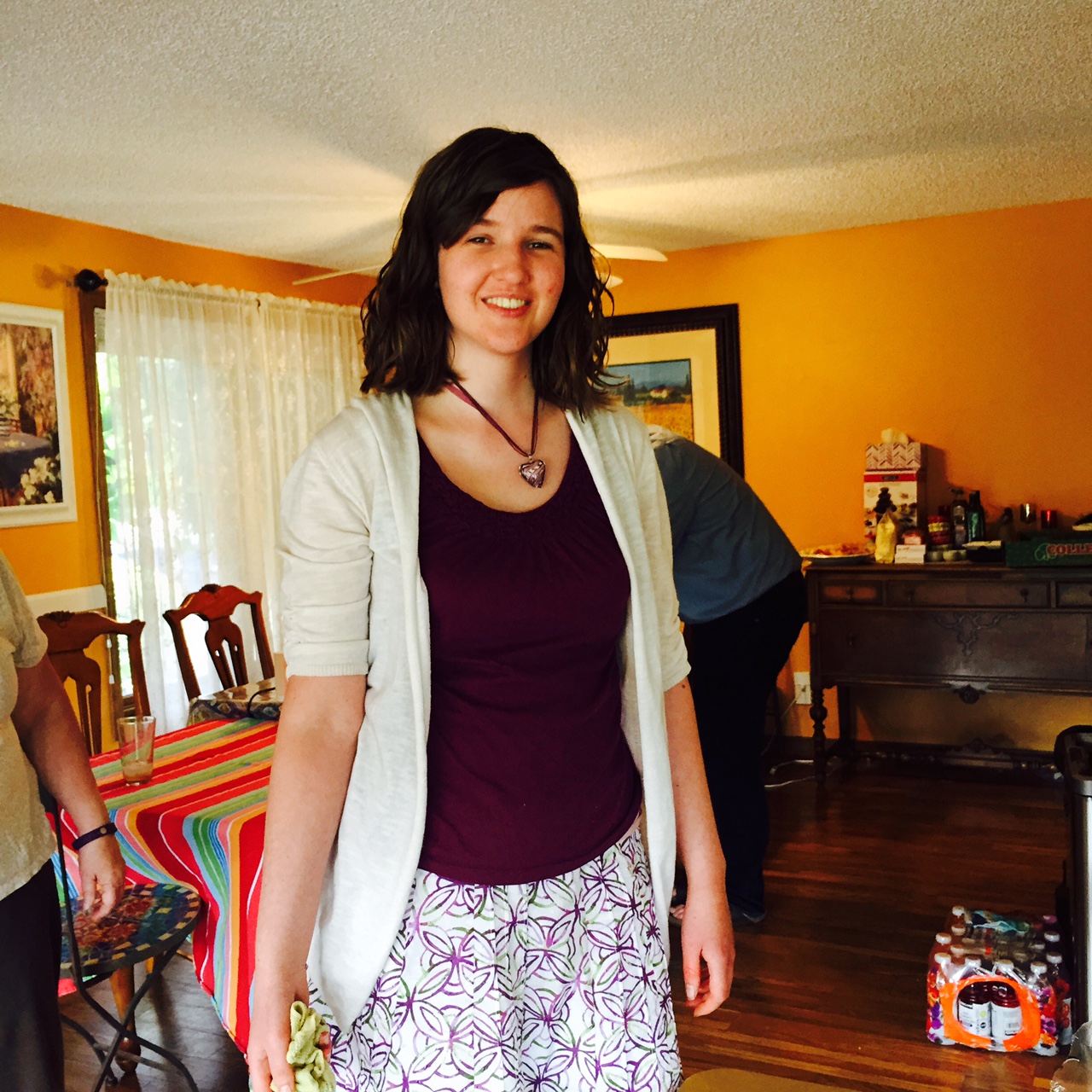 Another sweet niece, Rachel.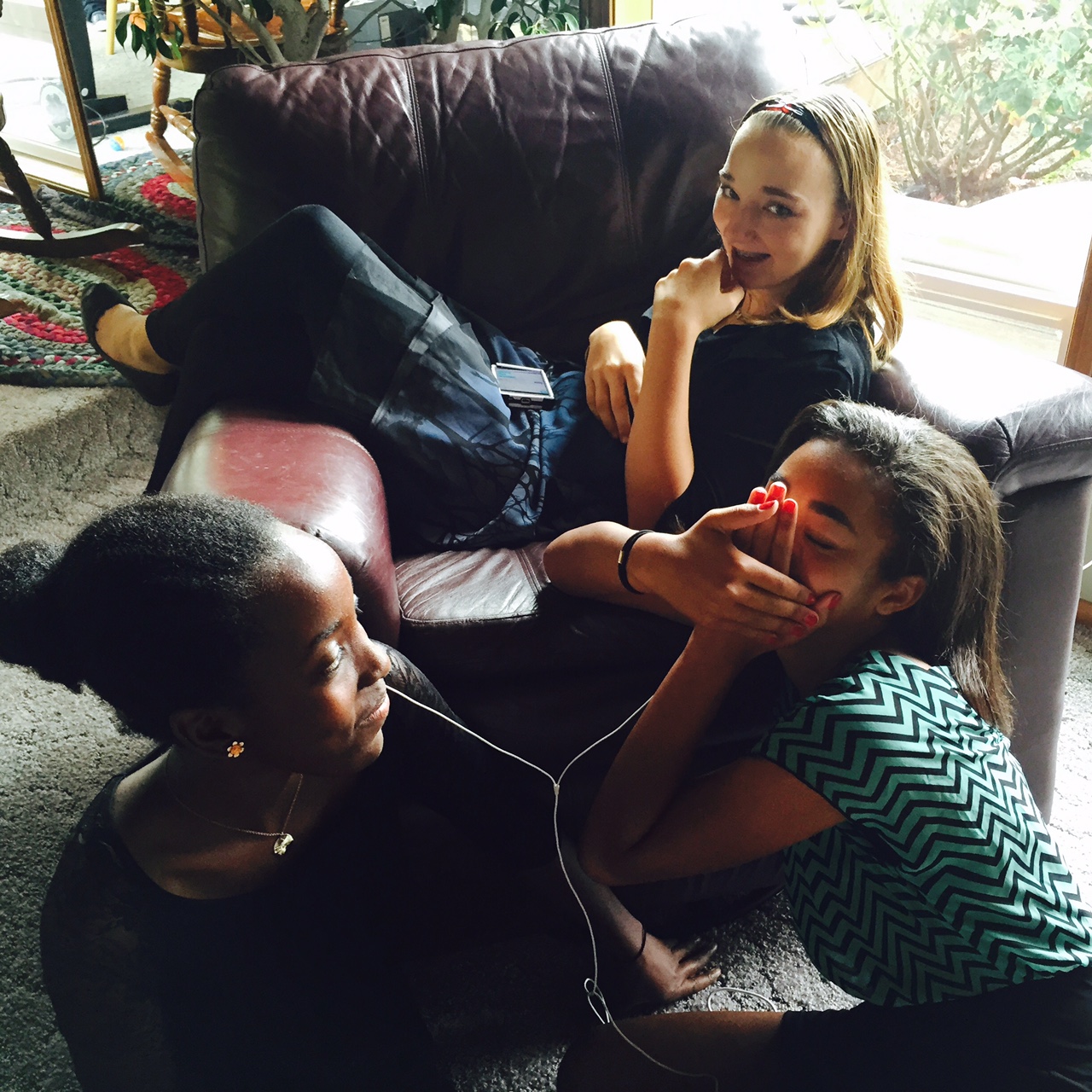 Ja'Ana and a couple of friends only had enough energy for phones and music after eating so much fried food!
Alissa and her friend Kim seemed to be even more lethargic!  (They were goofing off a bit, as well!)
After this feast, we were invited to a friend's house for dinner.  It was perfect!  We had taco salad, and lots of good conversation.
On the few occasions we did eat at home this week-(pretty good week for getting asked over to other people's houses, I think)–I cooked various meats, such as pork chops, roast beef, pork in peppers and chile verde sauce in the crockpot, baked potatoes, lots of garden veggies and pancakes.  I did white rice one time, and used the leftover noodles from last Sunday in a stir-fry with teriyaki noodles, which means I dumped soy sauce on the noodles and veggies which were all cooked together. I cooked the veggies first, then added the cooked rice noodles and soy sauce, along with some of my garlic/salt grinder.  My family loved it.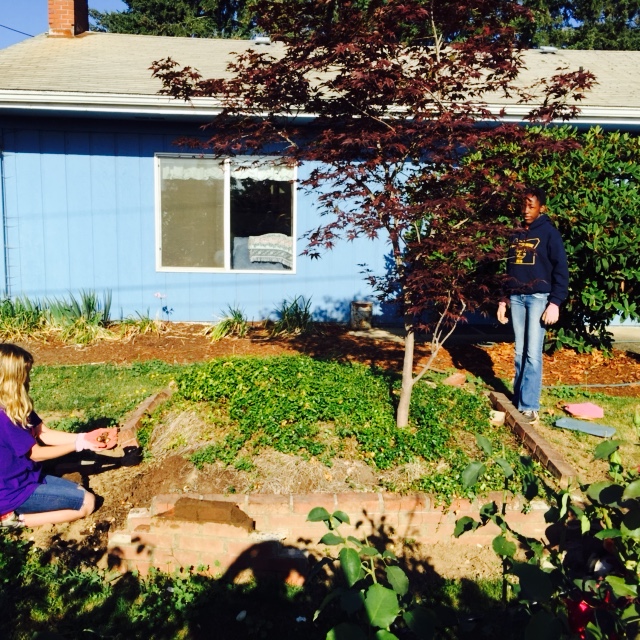 Ja'Ana and Alissa had more reason than the food to be tired.  On Saturday, they spent hours removing the bricks, dirt, daffodils bulbs and weeds from this flowerbed Auntie Rosalie did not want any more.  She paid them well for their work, which helped them both be able to afford a few more youth activities that are coming up.
This hot air balloon was soaring over the orchard early one morning when I went out of the camper around 6 a.m.  What a treat to see!
My husband towed the camper to the nearest state park to dump the tanks, then pulled it back and parked it here on the farm.  This saves us money over having a company come and pump out our tank.  We used the gray water to irrigate the garden.
We helped sell u-pick peaches for my sister and brother-in-law and sold a lot!
It was my birthday on Friday and there was a family gathering.  My uncle and aunt were visiting from Boise, so we combined the 2 occasions.  I took garden items for burgers, i.e. lettuce, onion, tomatoes, etc.  I found a jar of home-made pickles and took that, along with potato salad, using garden potatoes.  I had a great evening.  Most people gave me money for clothes or items for our new home.
We are definitely getting the house.  We need to sign some papers tomorrow and pay the money.  They hope to have it all done by Tuesday or Wednesday.  Now that it's going through, I will take some pictures to share.
The garden keeps producing like mad and I planted another set of lettuce/spinich, etc.