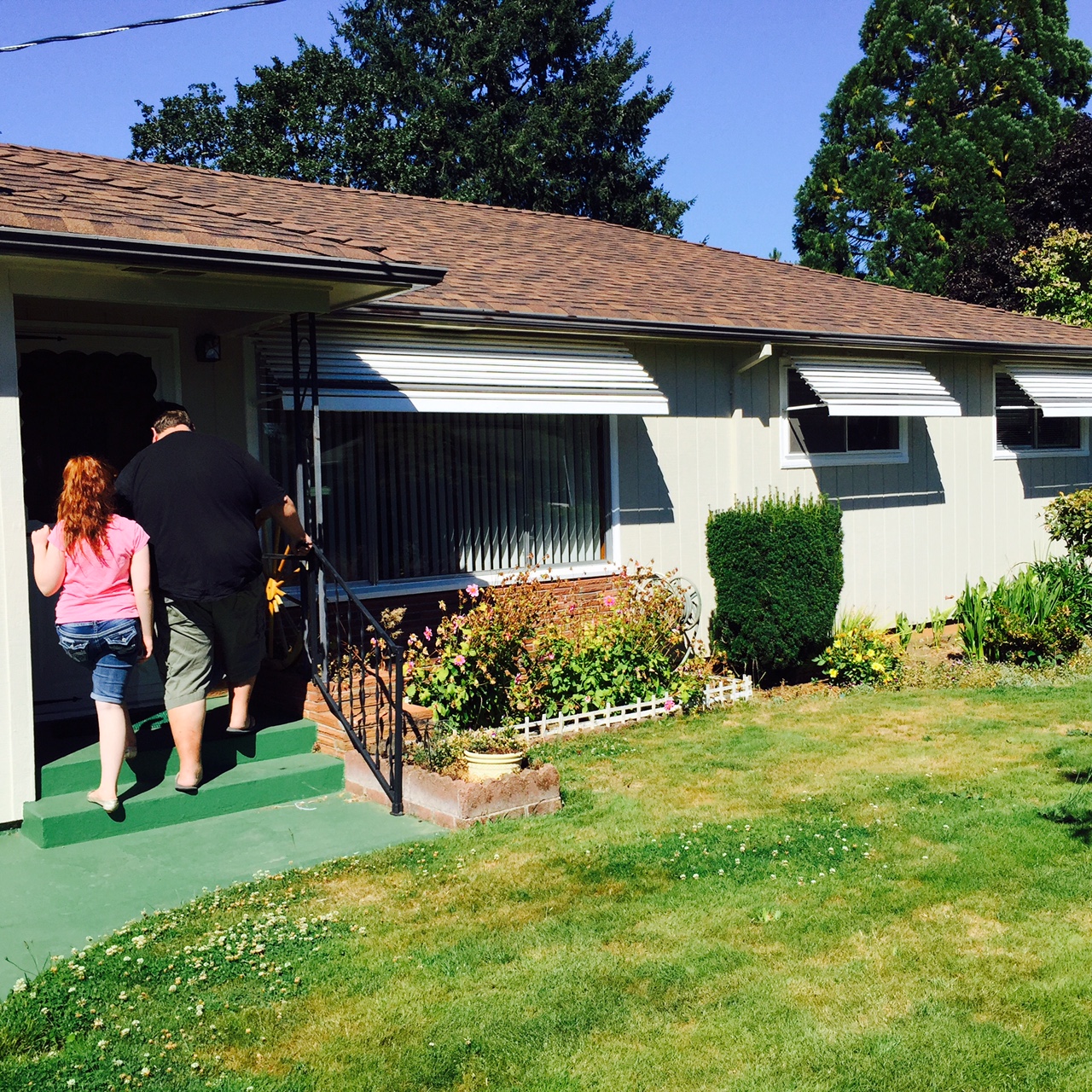 And, here it is!  The new house.  Rob and Patsy are going in for the first time after it became ours!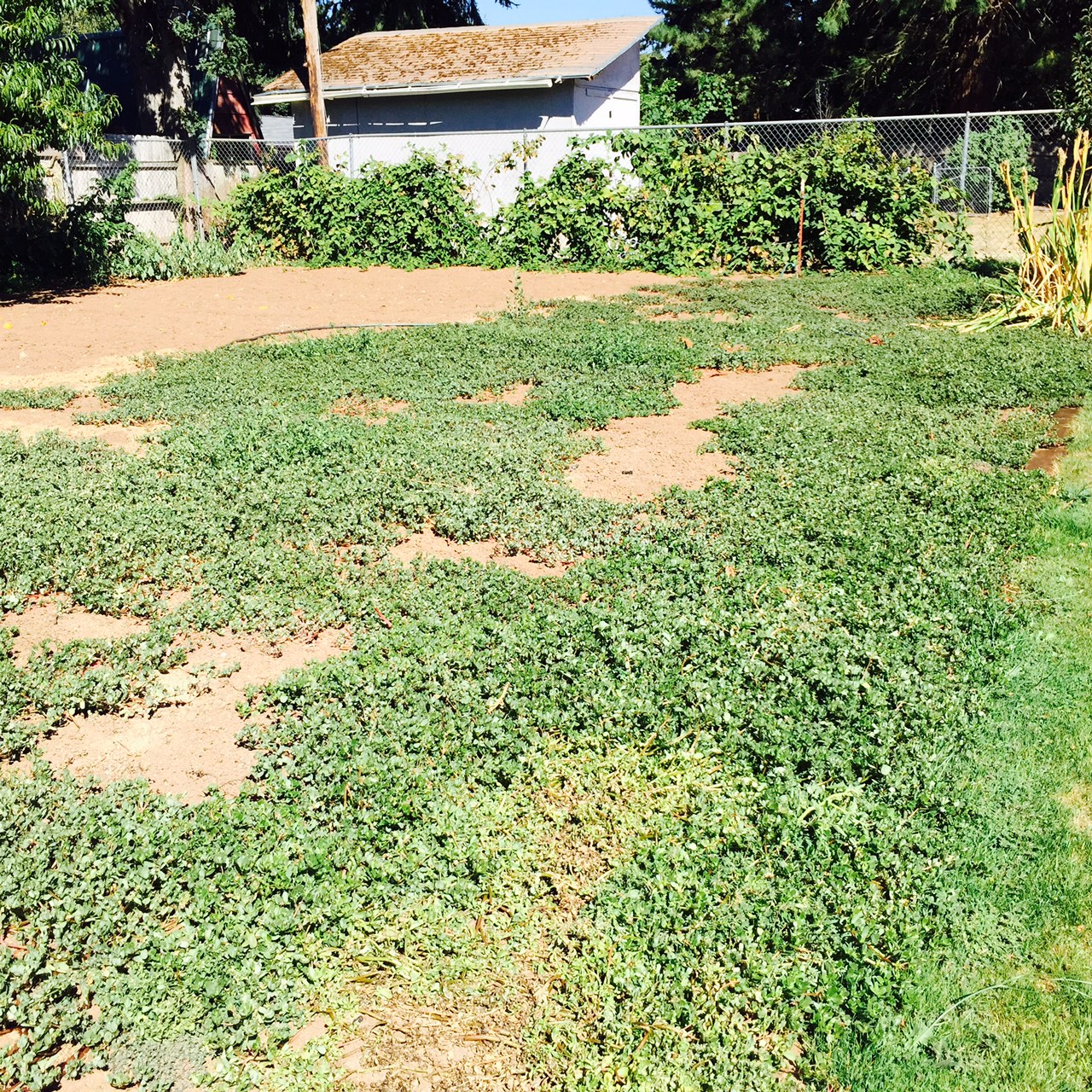 It is on .3 acres.  It has a large garden area with Marion berries on one side and raspberries on the other.  Clearly, there are a lot of weeds to remove, but it has grown the former owner a good garden for years, and the soil has been amended.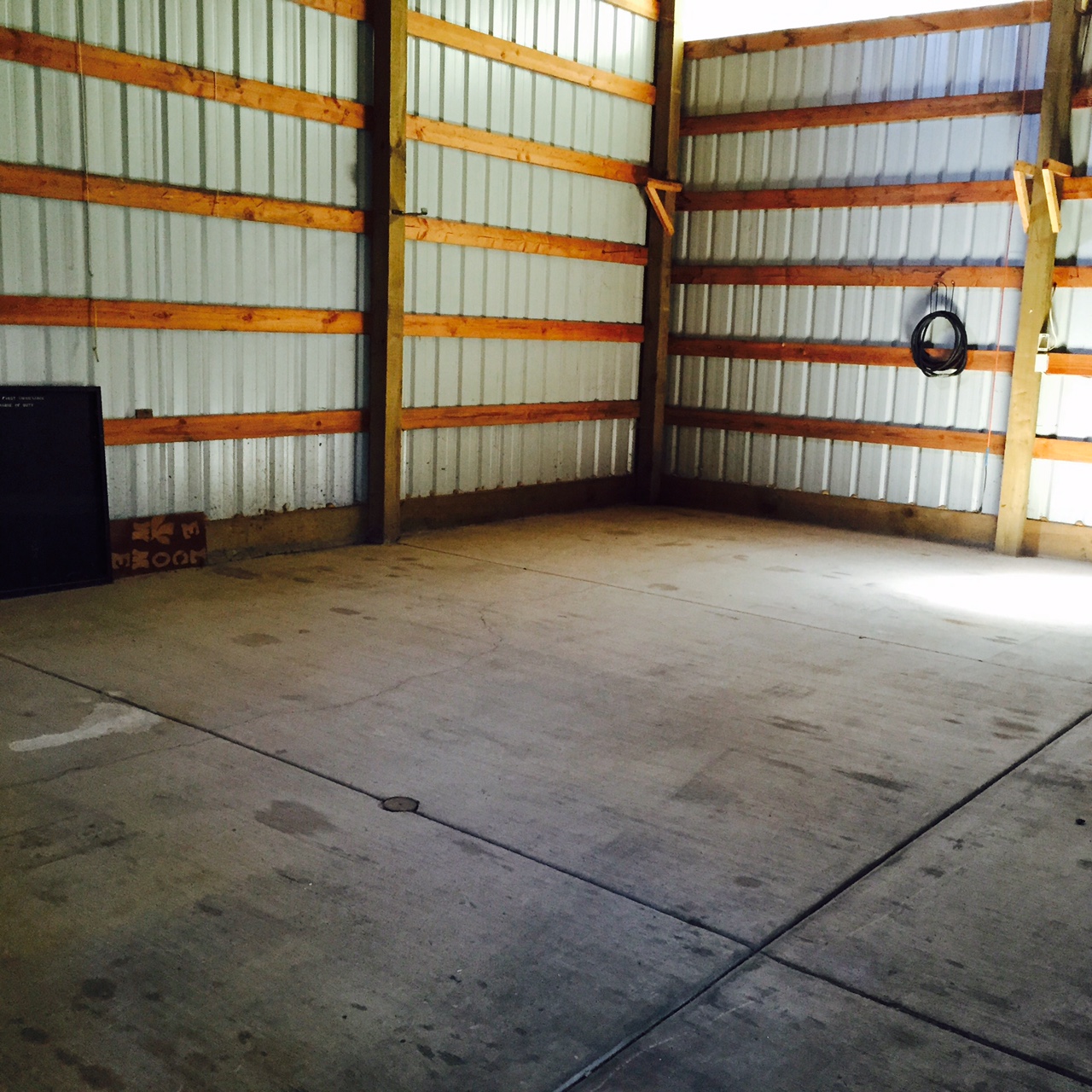 It has a shop!
And a cute little partially enclosed patio.  Behind the patio is a paved area where the camper can be parked behind a locked chain link fence.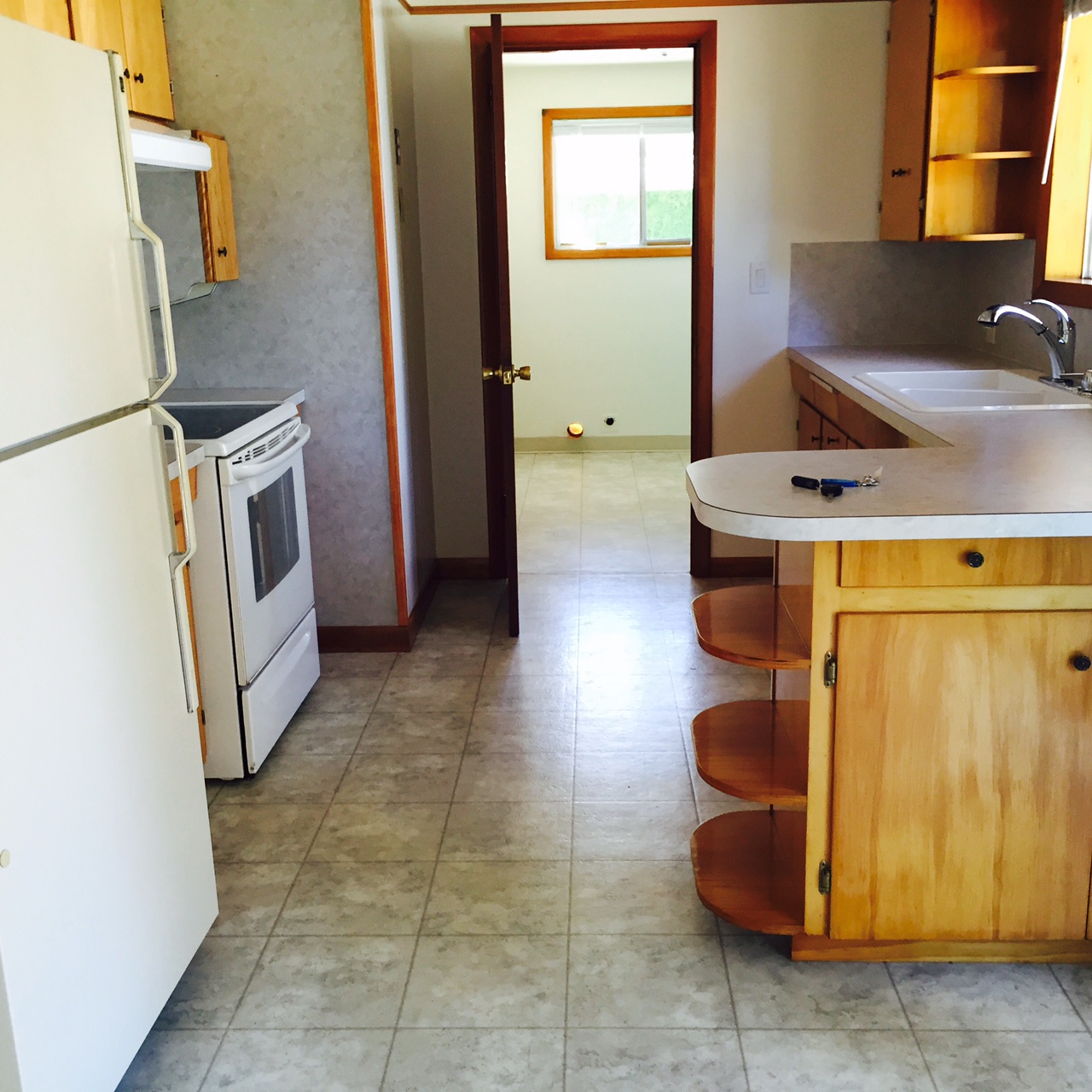 Here is the kitchen and the laundry room behind.
The living room has a fireplace.  The carpets smelled badly of cigarette smoke.  Our first project was removing them.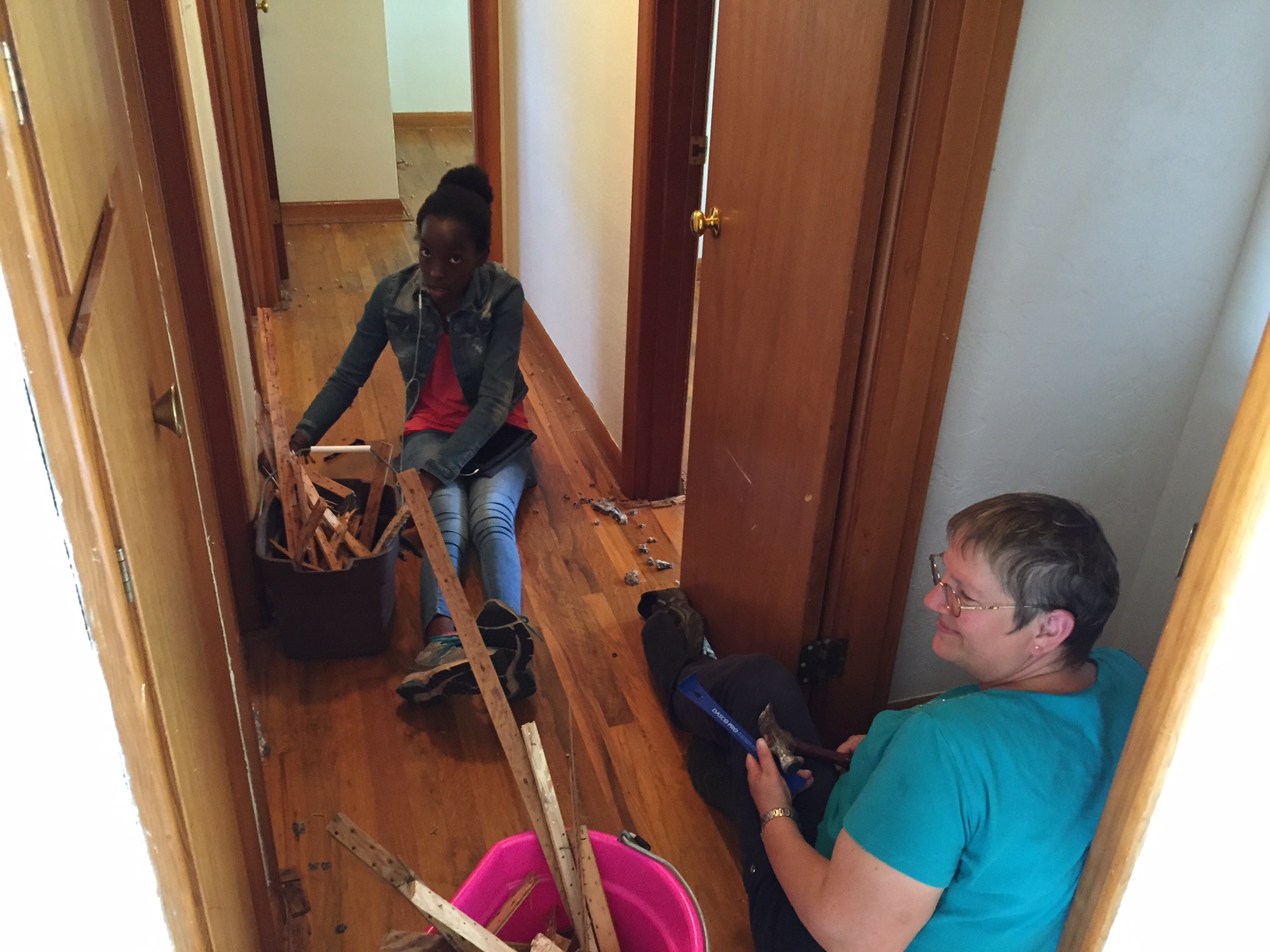 After 2 days spent pulling up carpet tacking strips, pulling carpet staples as well as the carpet and pads, the lovely hardwood was revealed.  We have an appointment scheduled to get them refinished.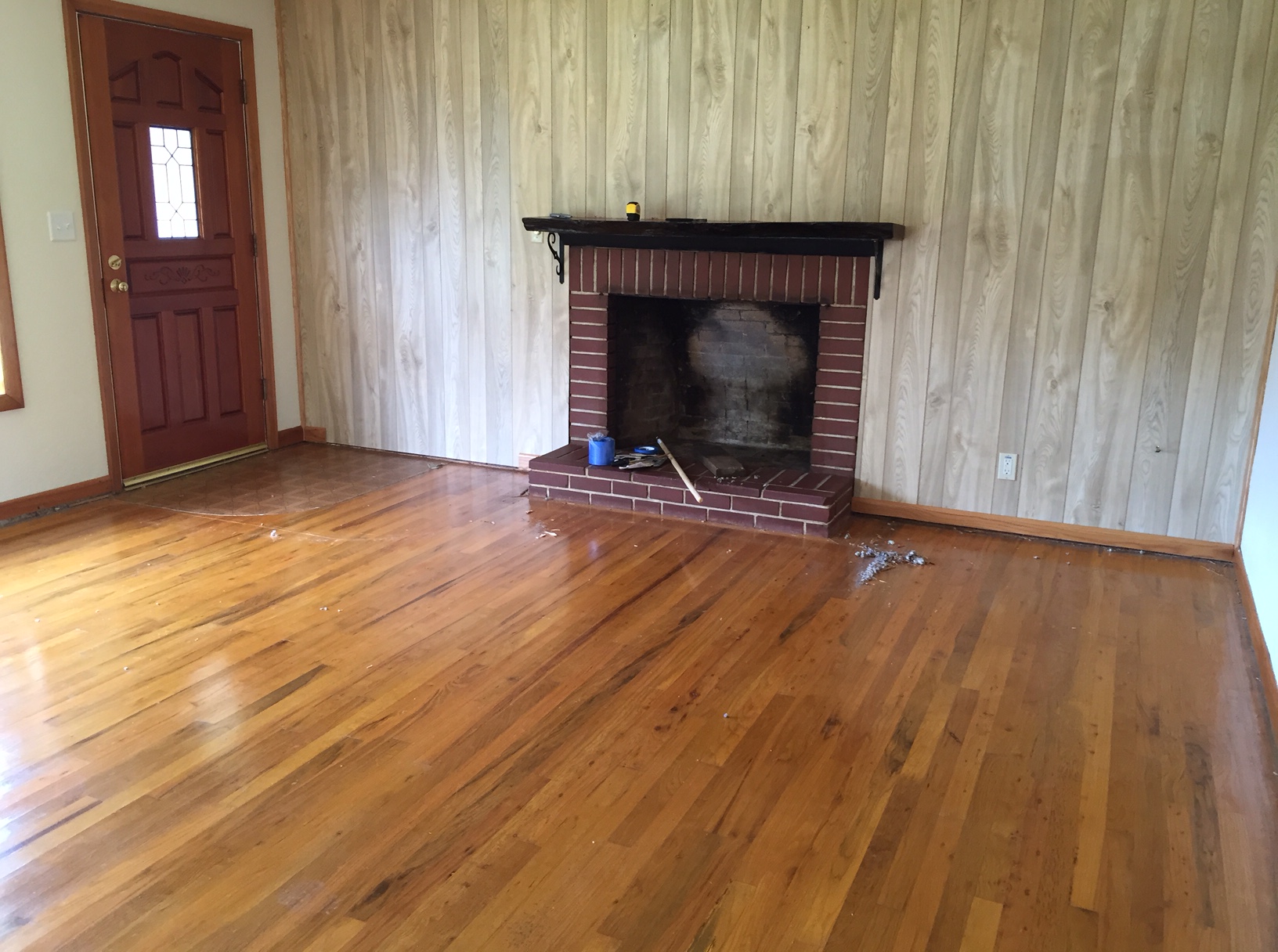 It's already a huge improvement!  We have several other things planned.  We will have to wait a bit to move in, but it will be worth it in the end to have them done before we do:)
We are super excited and can't wait to start living here!  I will admit that I have muscles I never knew existed after crawling around on the floor for 2 days.  I am very happy that I've leaned a new skill, though.  I'll bet there are several new experiences ahead!