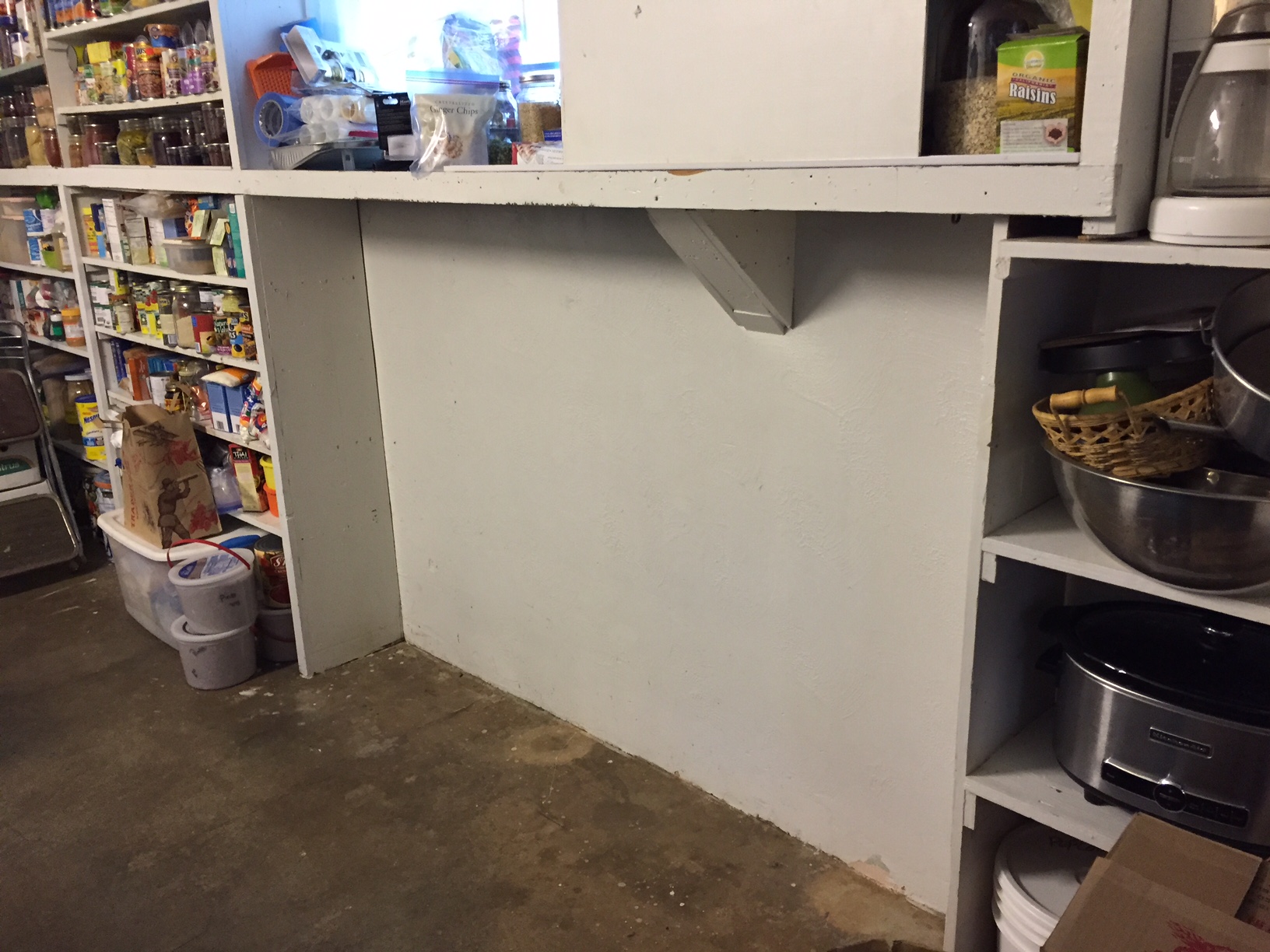 Now that we have a huge pile of our belongings stacked in the shop, we are attempting to put it away.  We are finding that we have way too much stuff for this tiny house.  So, we are getting creative.  There was an extra space in the garage.  Rob to the rescue!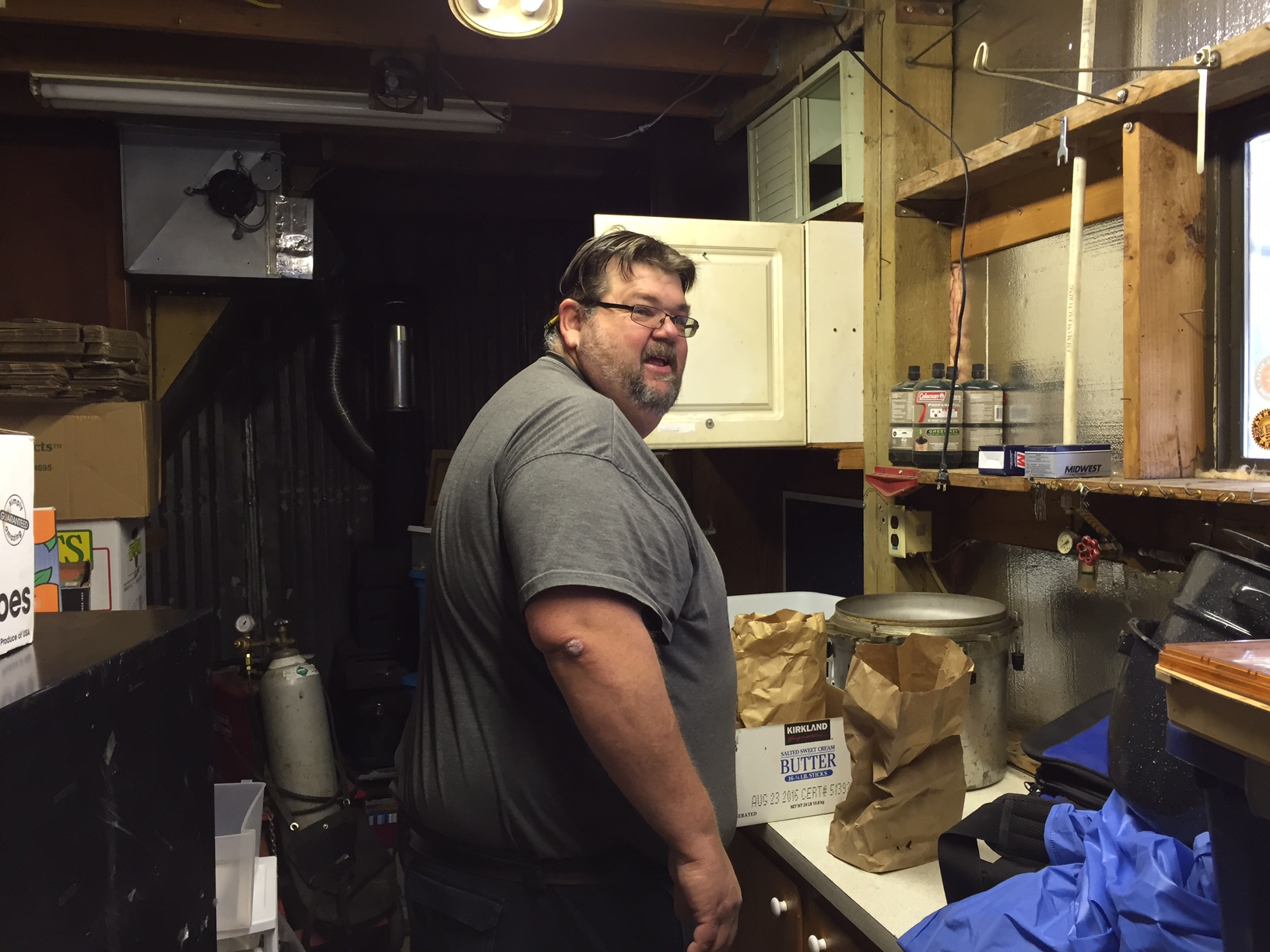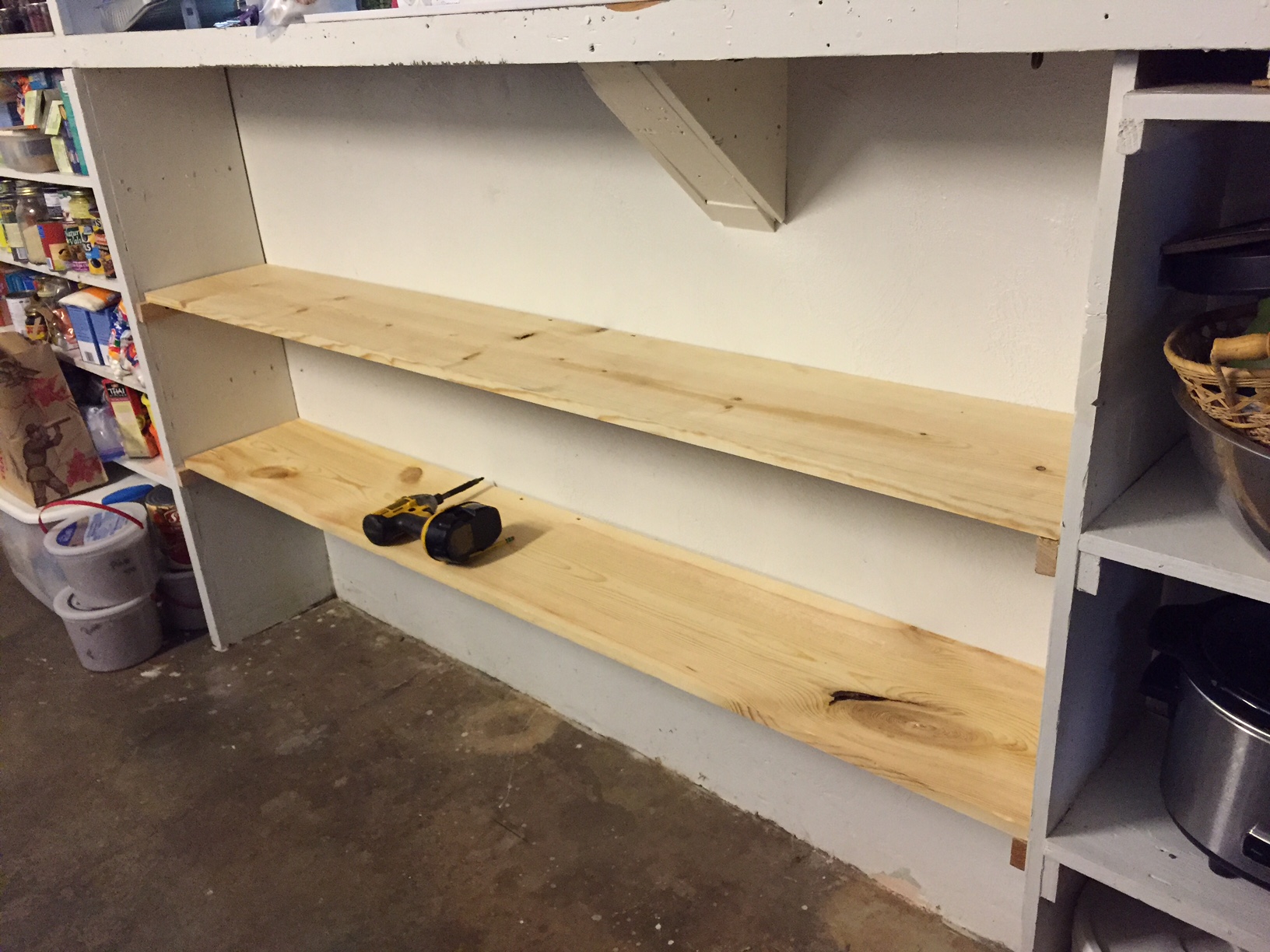 Most of my appliances will be stored in the garage–there's not enough room in the kitchen–so, cookbooks and appliances will go on this new shelf.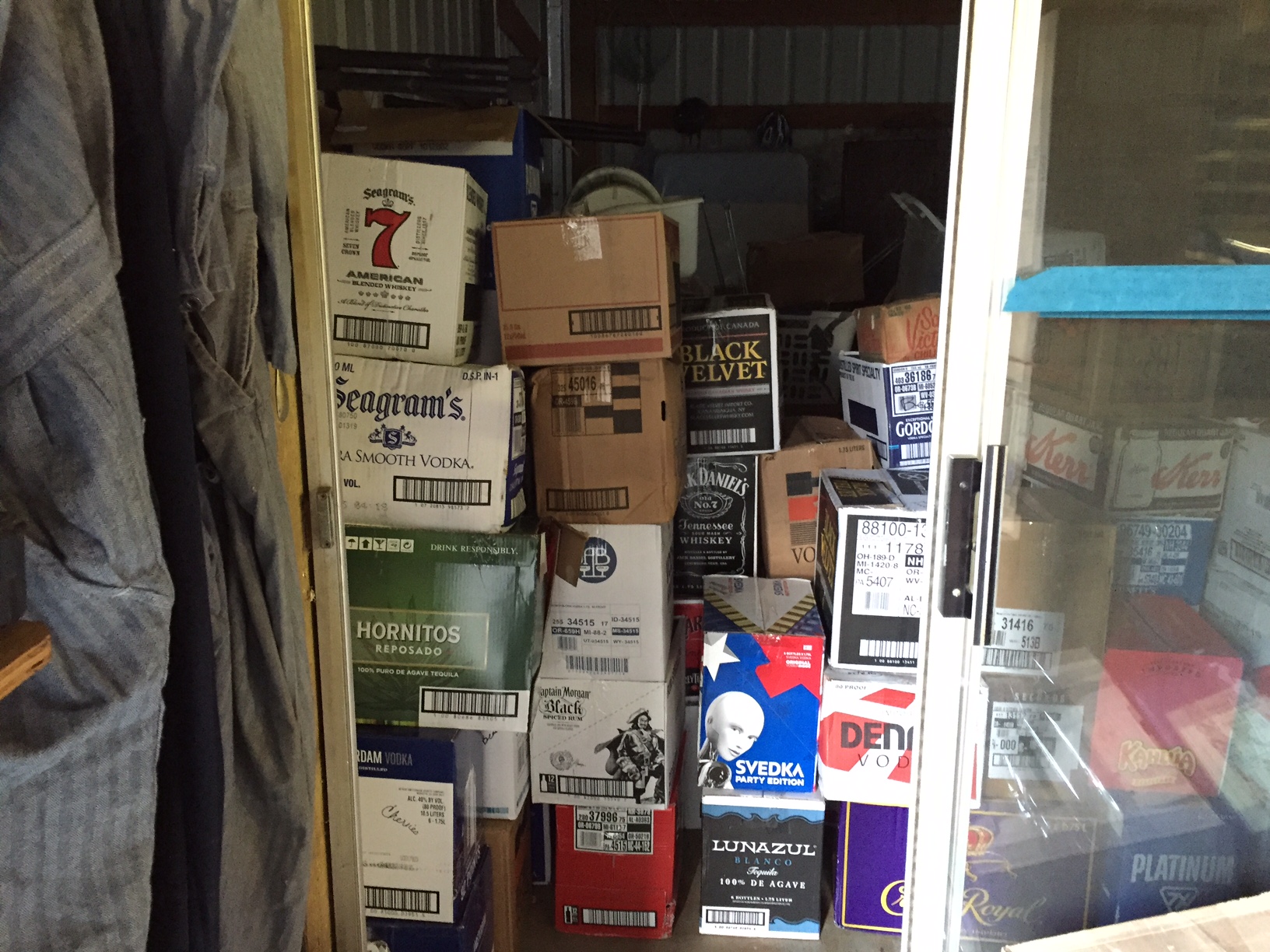 Clearly, we have much left to do, but we've made a great start getting a lot put away.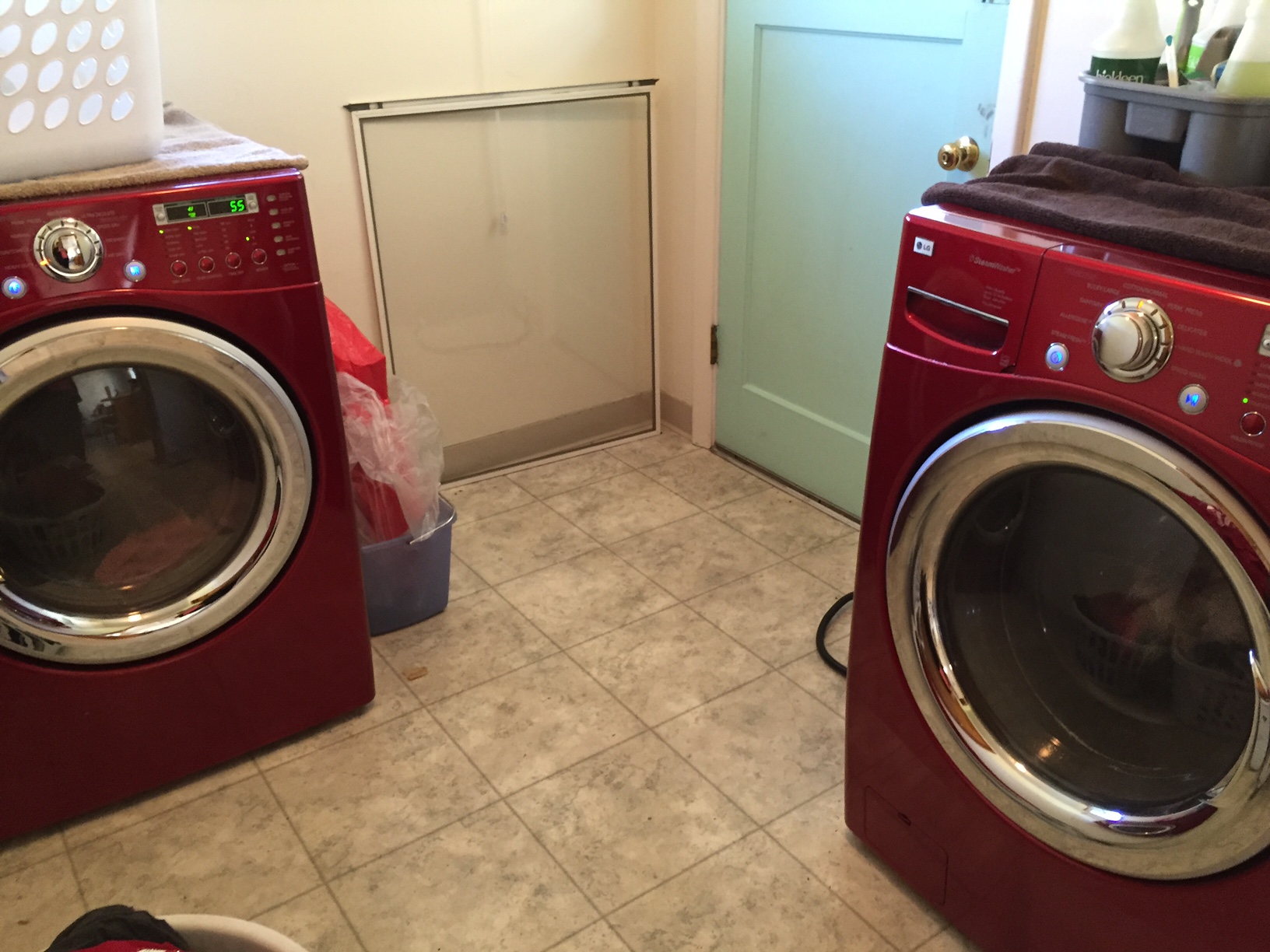 It's been amazing to be able to do my laundry at my own home, again!  I have welcomed a lot of old friends back into my life–my pots and pans have shown up, and the plates finally surfaced on Saturday.  This morning, the missing cord to the electric fry pan was found in a very strange box marked misc.–I was helping Rob move boxes around in the shop and thankfully took a peek–Whew!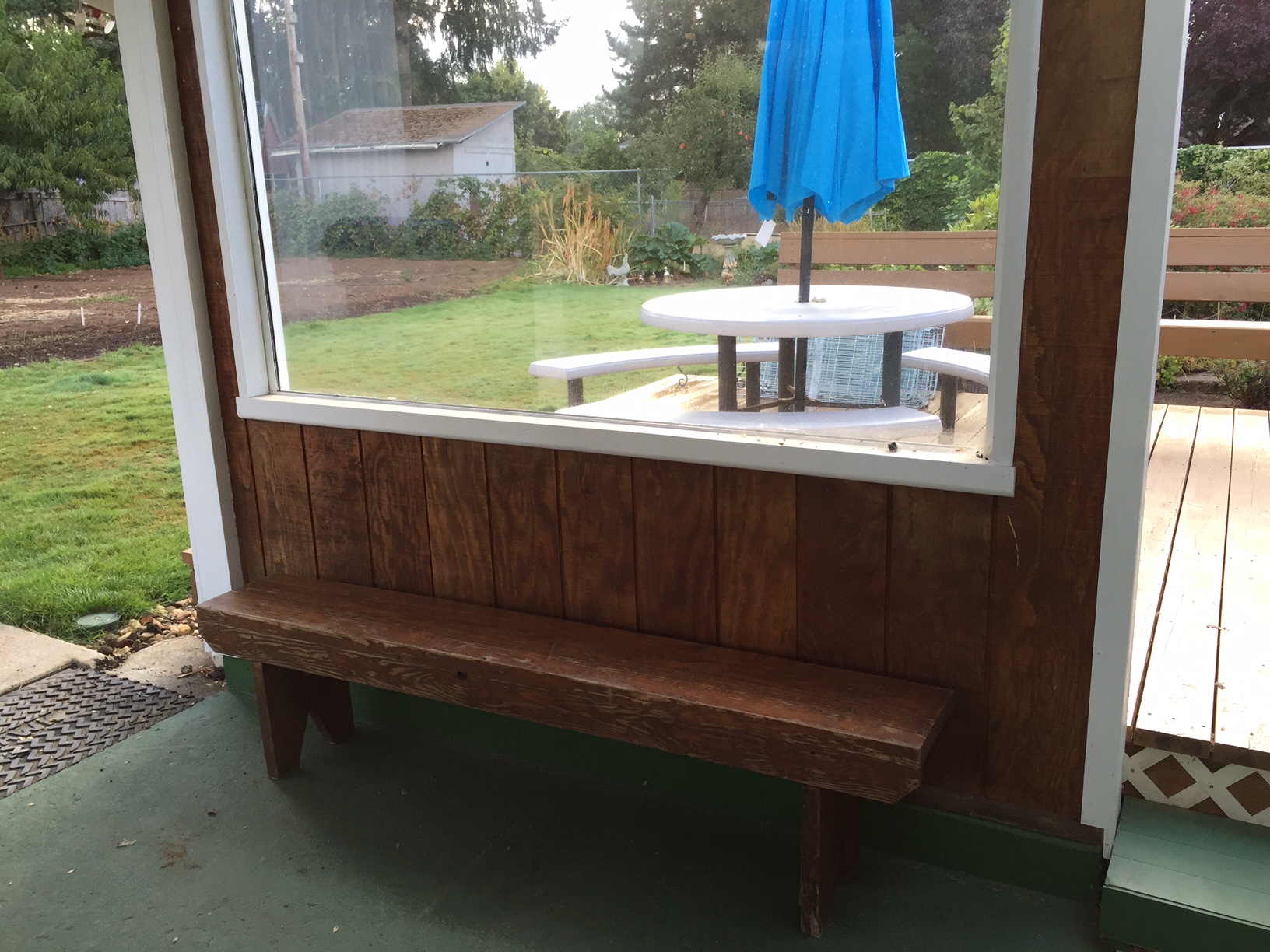 There is a partially enclosed patio.  Rob put the picnic table on the deck outside, and got an umbrella for only $15 at Winco.  We've already had several meals out there.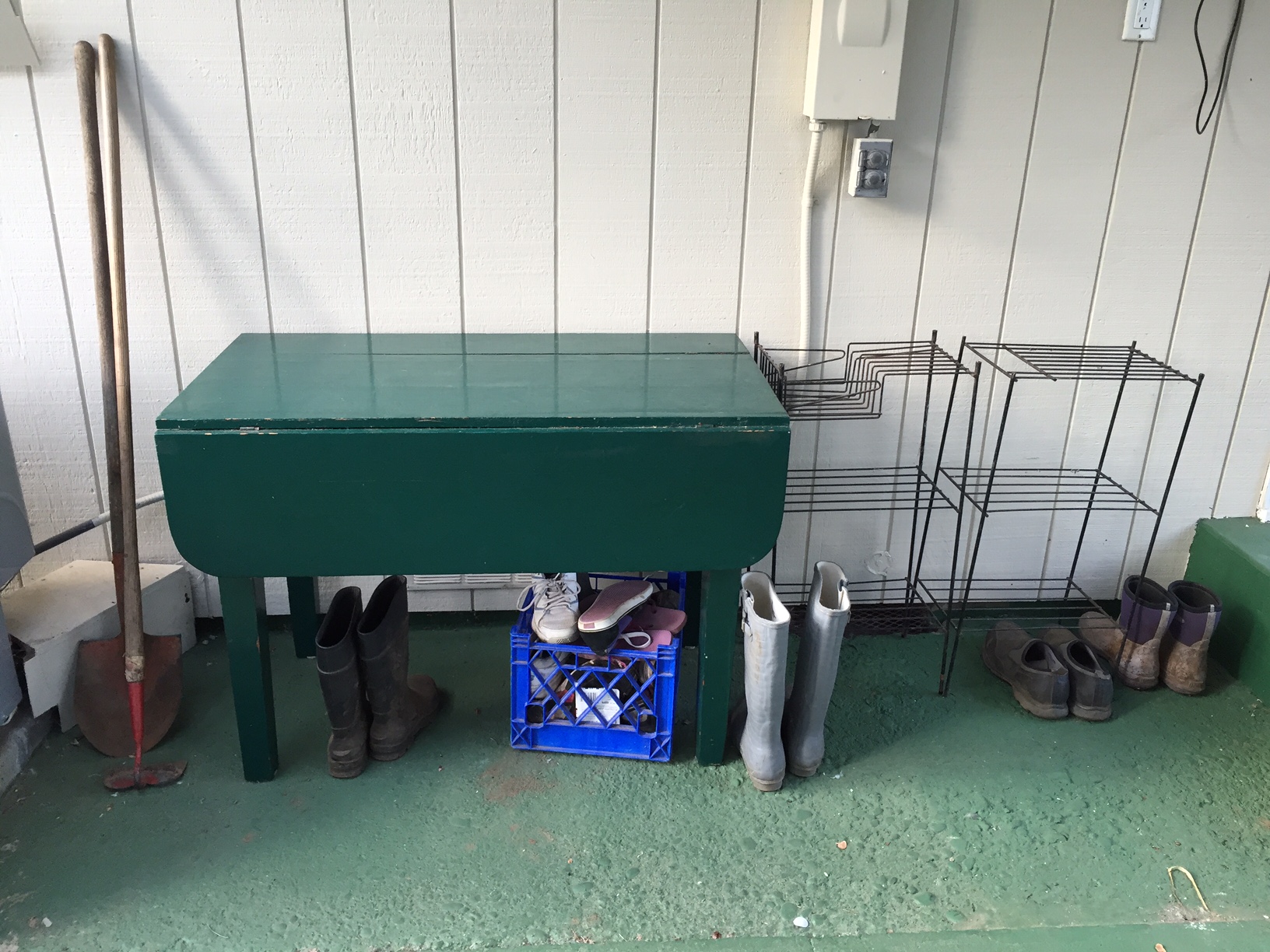 It's starting to shape up!
I may be a bit spotty with my posts and comment replies, though, as we are not connected to internet, yet.  Soon.  In the meanwhile, I will continue to catch wi-fi where I can.
And, Rob had 4 interviews in the last couple of weeks.  So, we are waiting on pins and needles to hear back from a couple of them that seemed promising–hopefully tomorrow.  If he doesn't get one of these, he has about 15-20 more applications out right now.  So far, he's applied for a lot of jobs–like around 40 or more.  One job had 40 applicants.  So, even though competition is fierce, I have a feeling that he will be back to work before long, and I am feeling a strong sense of urgency to get as settled as possible before that happens.  Because, let's face it.  I'm lousy at building shelves:) He wins hands-down on that one, along with quite a few other things.