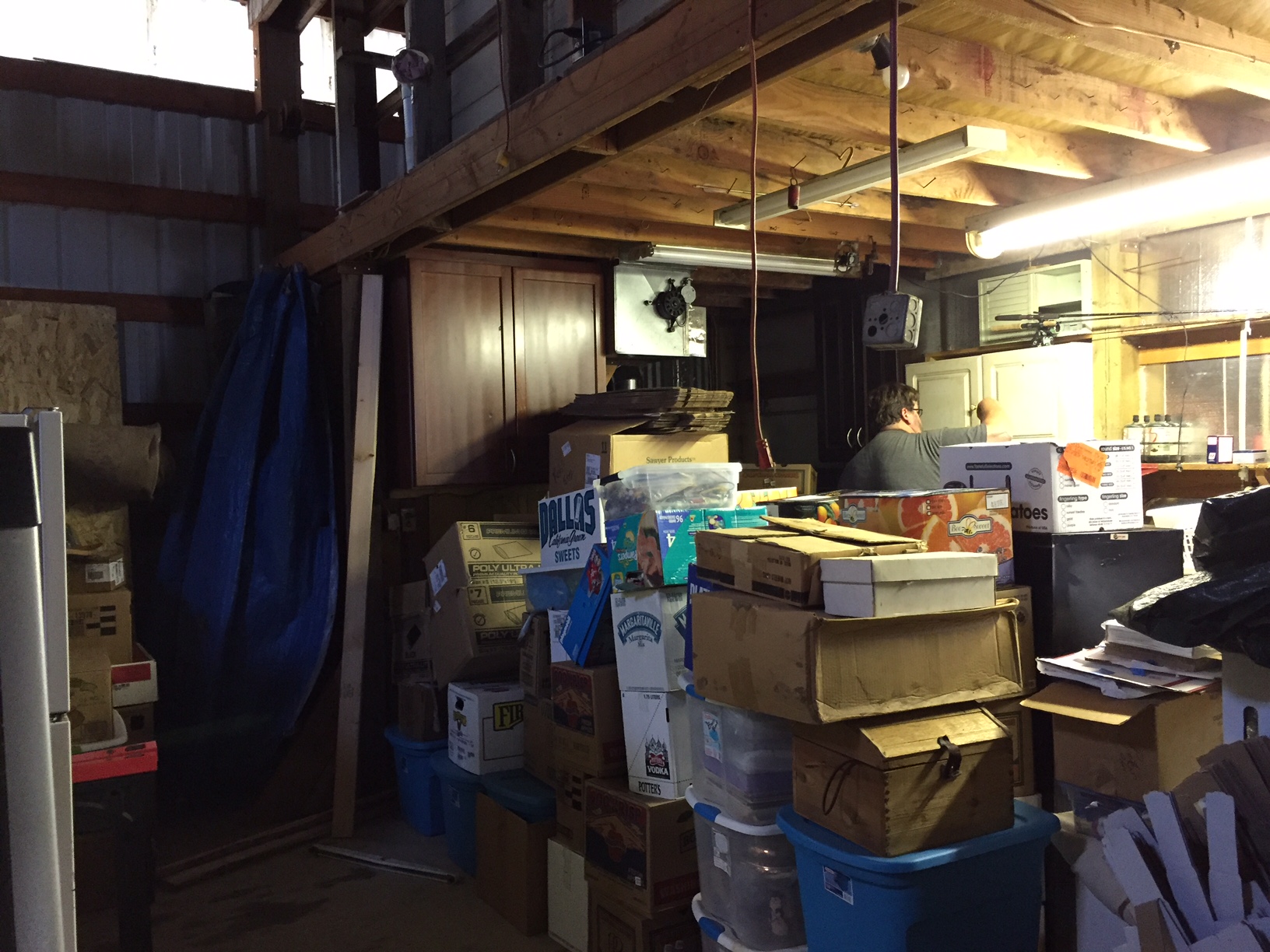 So much left to do!!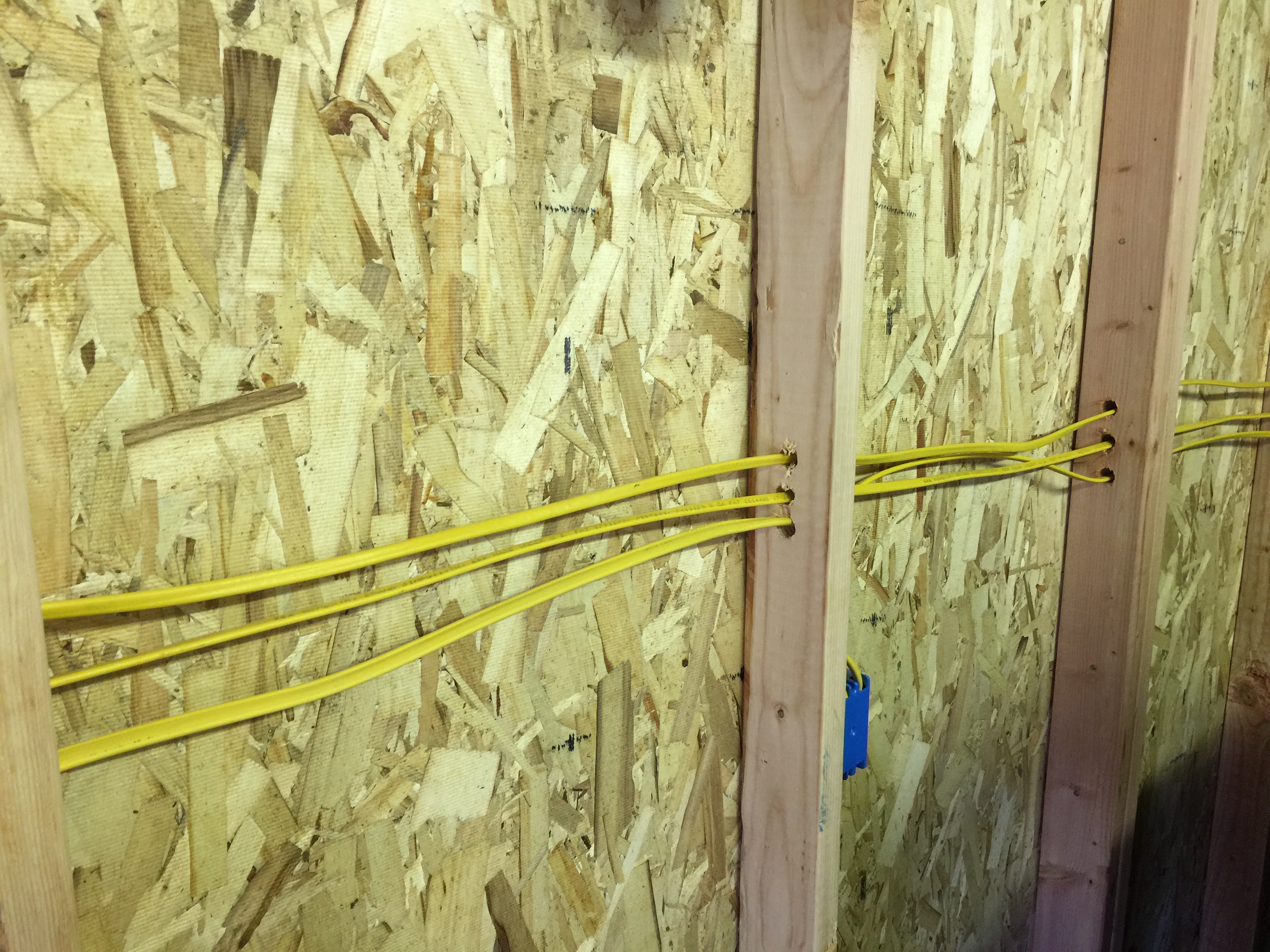 Rob built a wall in the shop to divide it.  There was a tarp there when we moved in, but he wanted a wall so our freezers and canning could be placed along it.  He had our electrician friend wire it so it could handle all of the freezers and our extra fridge.  It passed inspection on the first try!  Although we have spent plenty getting this house in order, everything he can do himself saves us a lot.  He bought some of the wood, but was able to get some for free from a scrap pile a company was discarding for some of his projects.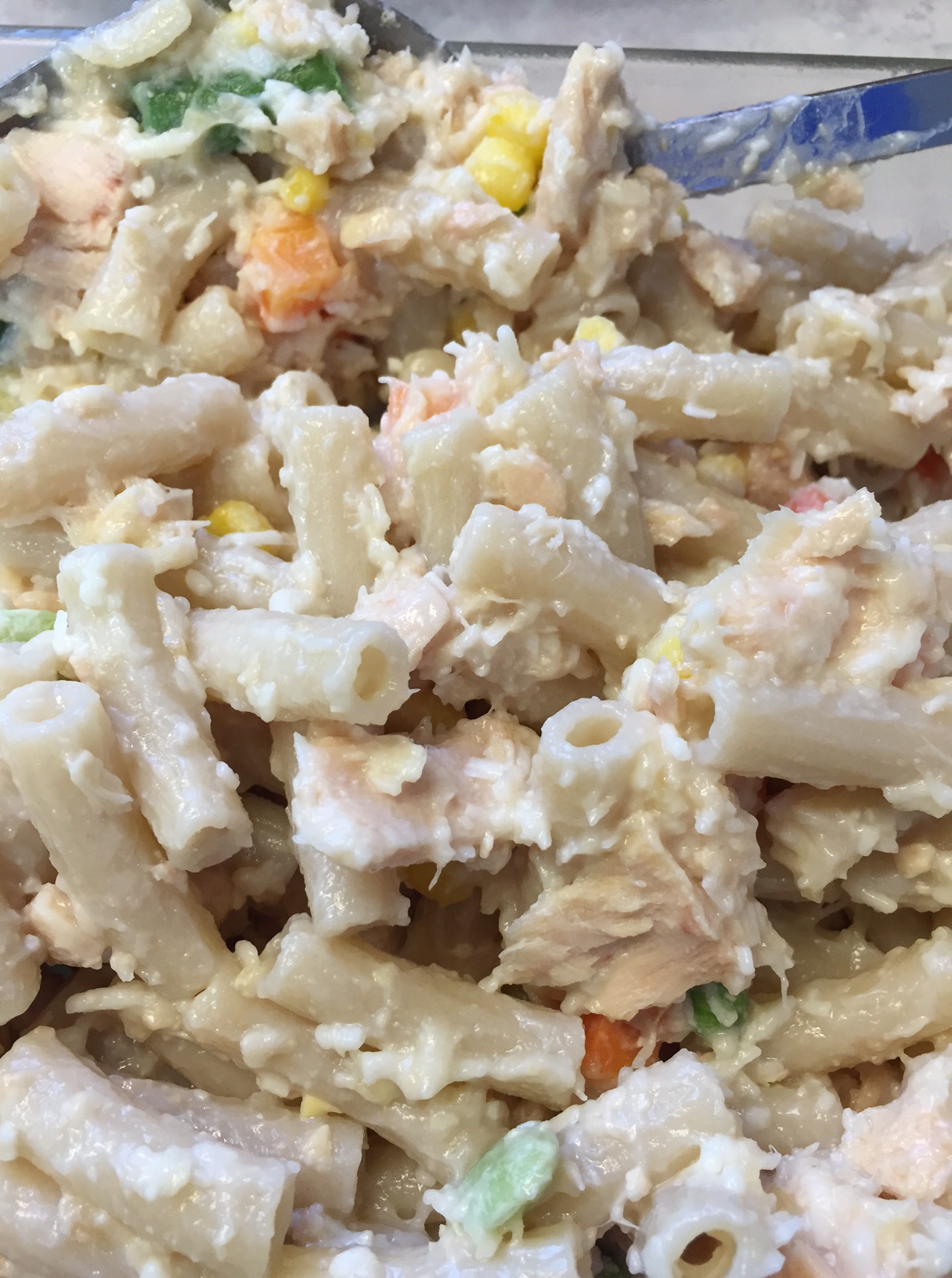 We were given a few groceries.  There was some tuna in the bag.  I made tuna noodle casserole.  I used gluten-free penne pasta I had on hand, some frozen mixed veggies, gluten-free cream of chicken soup, cheese, tuna, and dried onion.  Very basic, but it was yummy! There were a few potato chips in a bag and I crushed them for the top.   I was also able to purchase a 5-lb bag of white cheddar cheese for less than $7 at Cash and Carry one day.  I put it in the casserole, froze some, and have been using it right and left.  Also, Fred Meyers has Tillamook cheese for $5 for a 2 lb loaf, an incredible price, so we got some of those.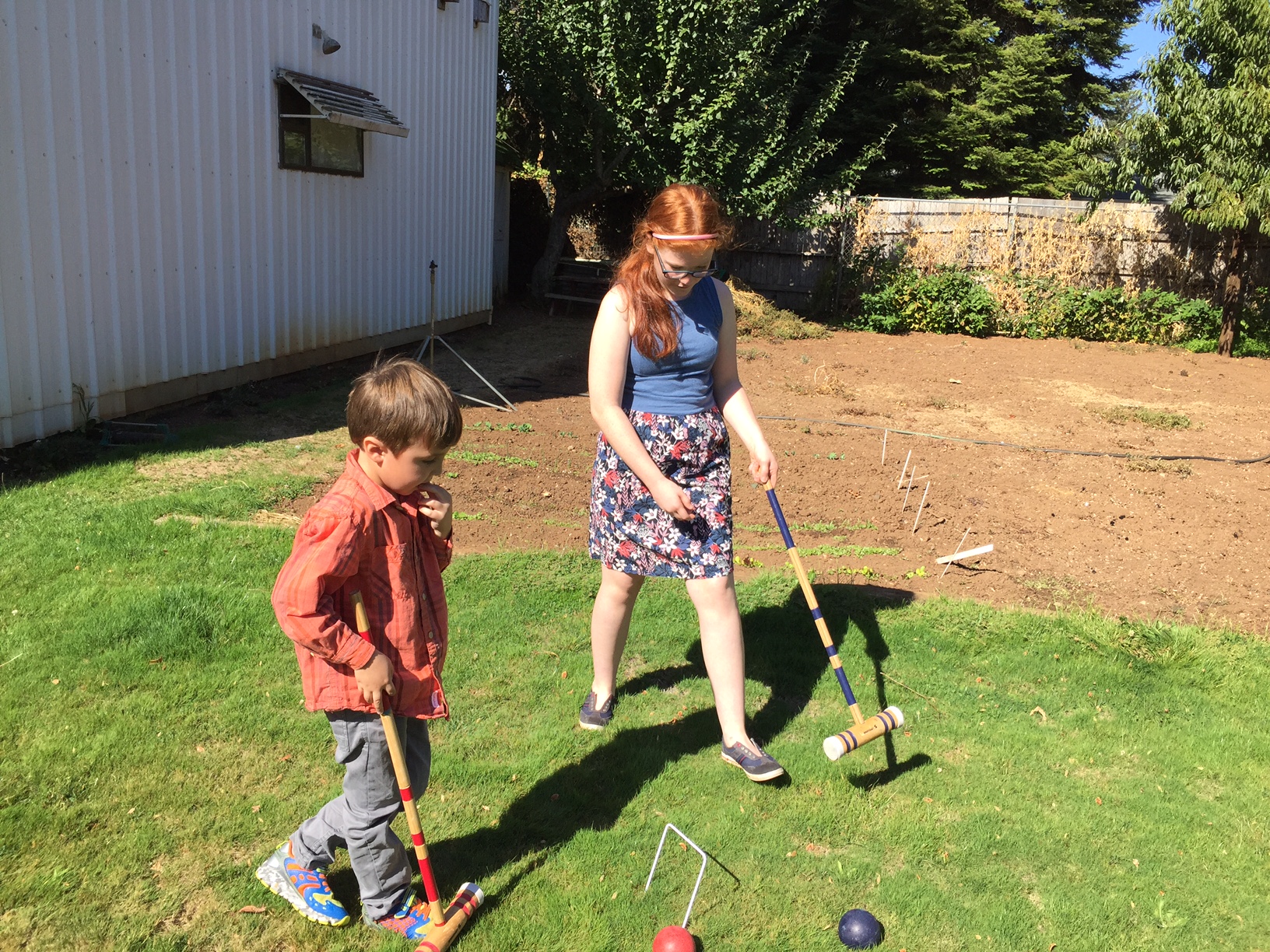 Patsy and cousin Jake enjoyed a game of croquet in the backyard on Sunday.  It was great that we found the set and they could play it!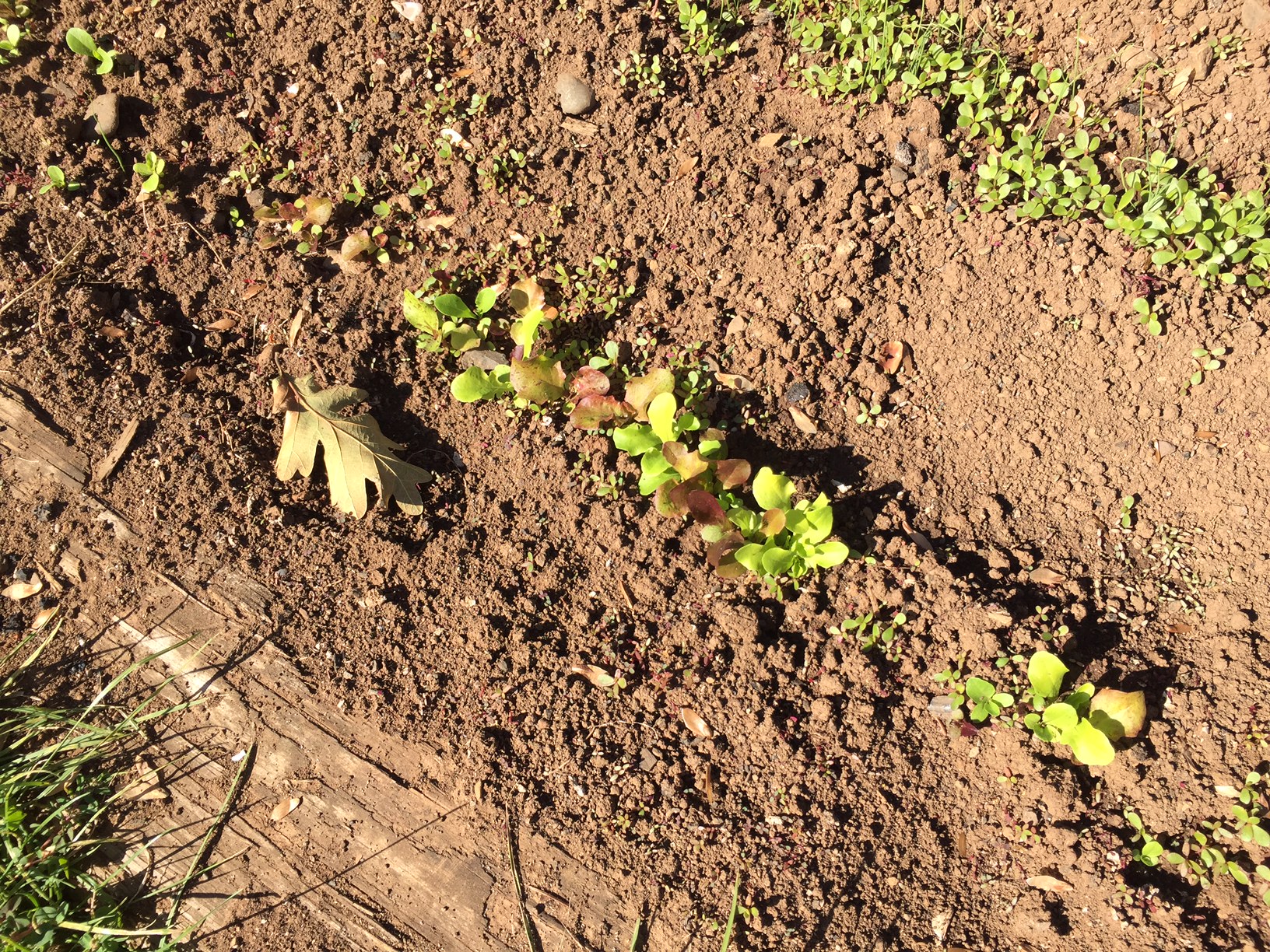 The fall garden is growing.  I love the leaf in the picture, it reminds me that even though it is very warm right now, fall is on the way!  I have high hopes that this lettuce will give me salad before frost comes, though.