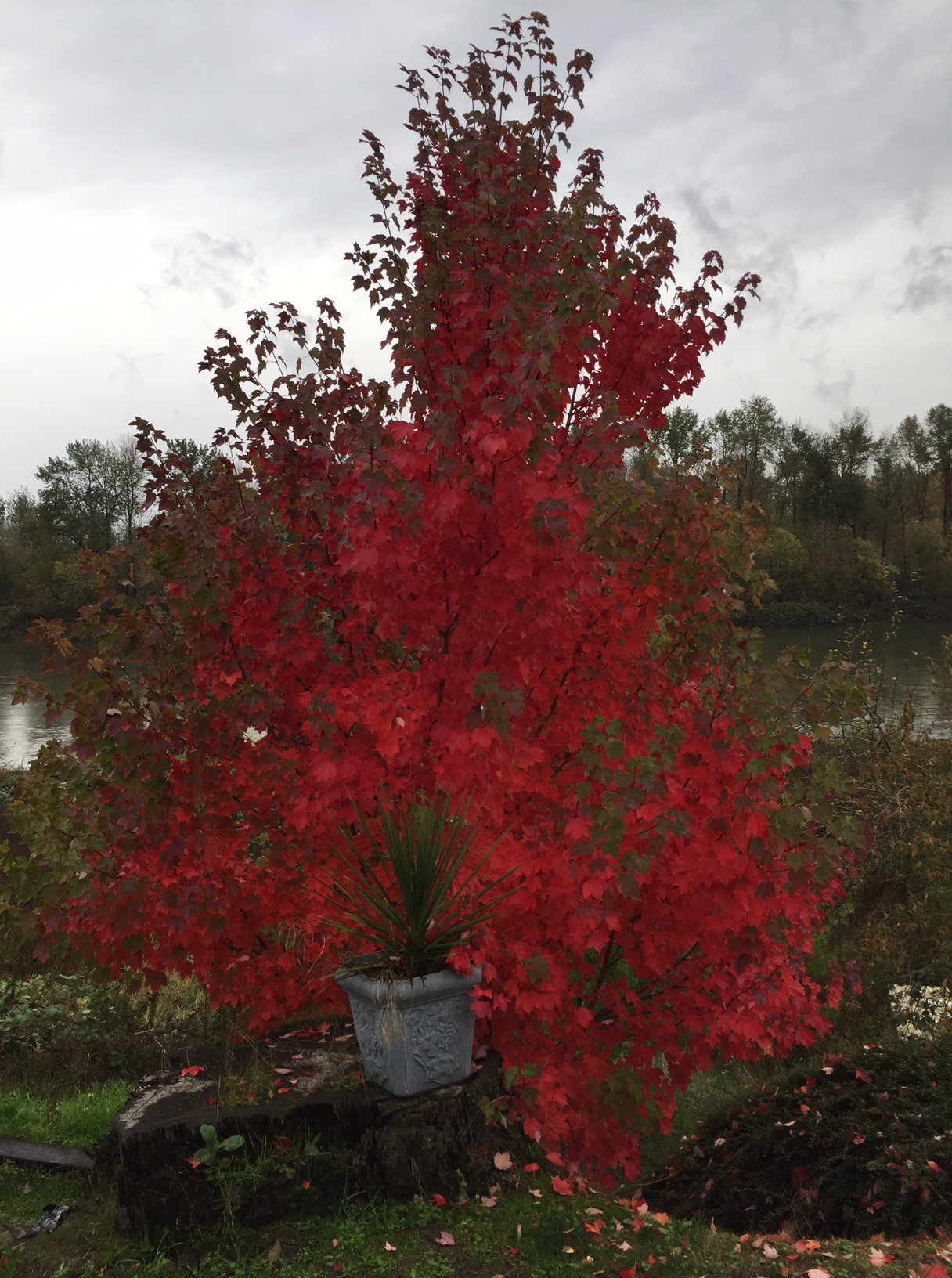 Fall is here.  I got much enjoyment this week looking at the gorgeous fall colors that are appearing all over.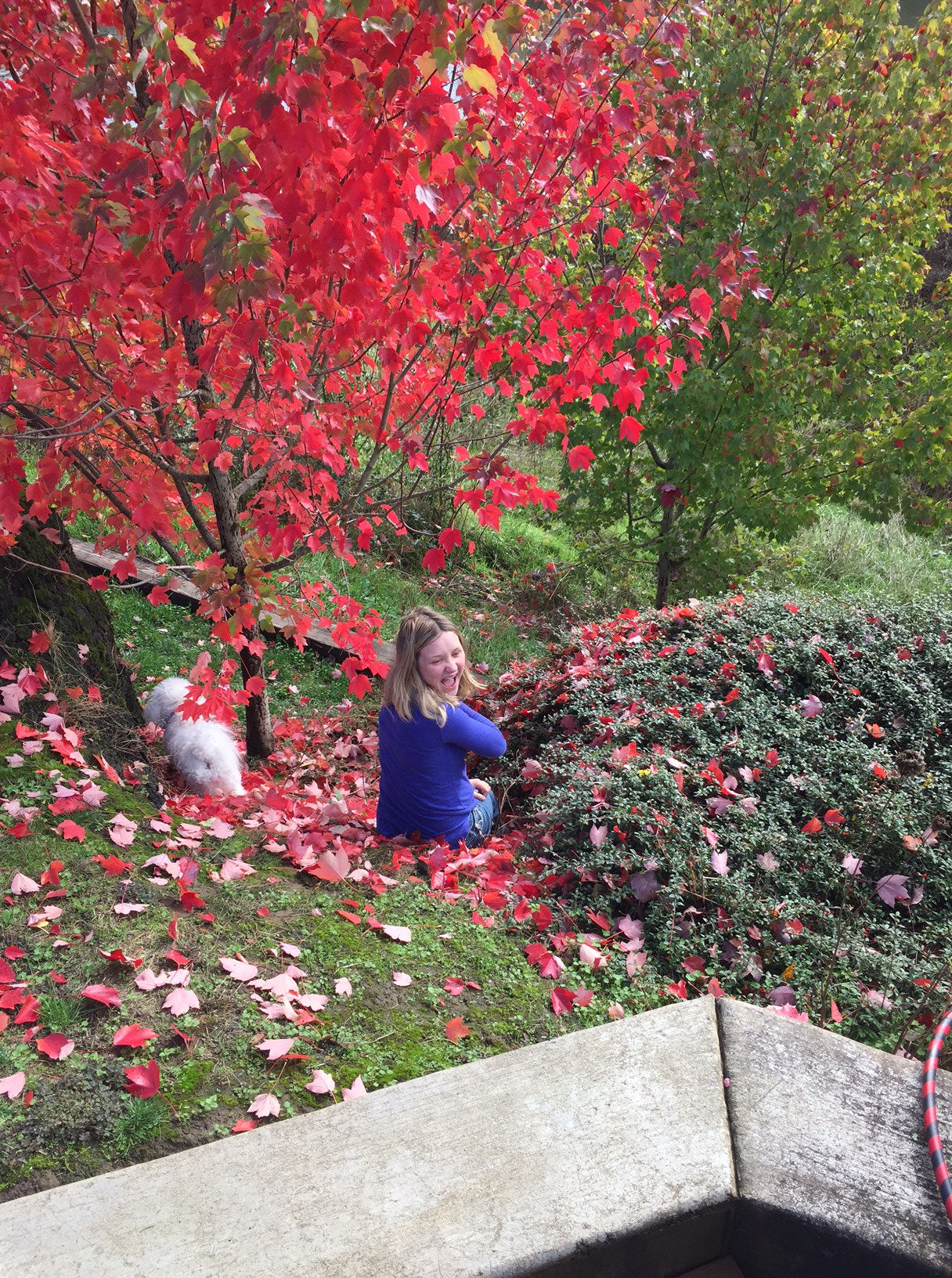 2 days after taking the other picture, Alissa's dog pulled her down the slope beside the same tree!  I guess you could call it a free slide?  A free fair ride?  Either way, she was unhurt, laughing, and I hauled her up the hill, safe and sound.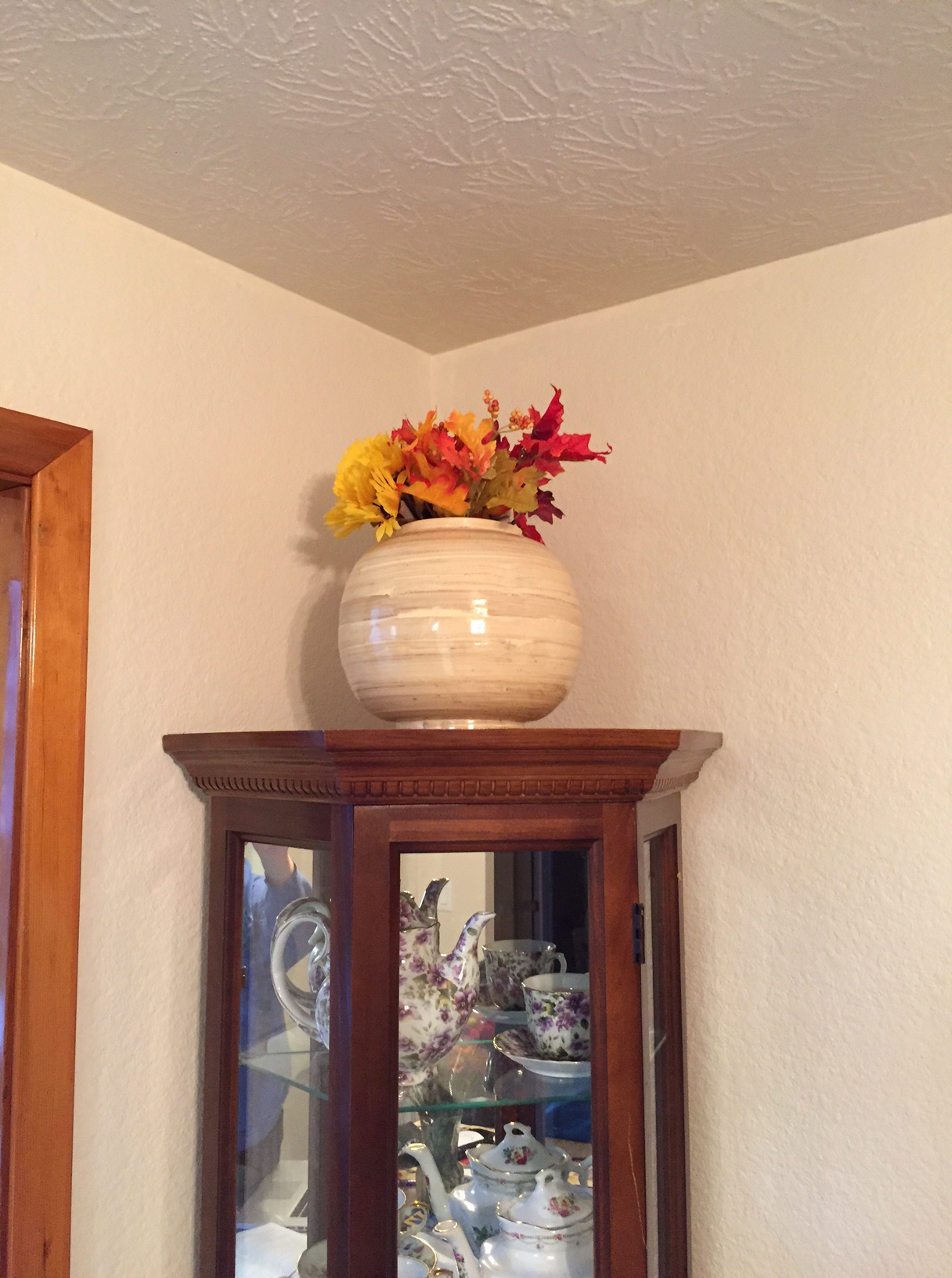 My aunt gave me this vase.  It complements the different wood tones in our house, but is not made to fill with water.  An insert would need to be used if water was put in it.    I put some fall-themed silk leaves and flowers in it.  I got them from the $ store so it made an inexpensive fall decoration.  Later, I can put some other flowers or decorations in it for different seasons
I made lasagna, spaghetti, teriyaki chicken, salads with lettuce from our garden and purchased lettuce, used 2 green onions from our garden, rice, and more.  I've started using up a LOT of home-canned and home-frozen foods, with the idea of finishing up what I have during this winter so I can can fresh next summer.
I used a gift card I had at Bob's Red Mill and got one-to-one flour, tapioca flour, potato starch and other items I use in my gluten-free baking.
I used the rest of my October grocery budget on a trip to Costco.  I bought a few cases of food to keep my stockpile up, including pineapple and manderin oranges.  I got butter for a little over $2 per pound (bought a 4-pack), a huge bag of corn chips, large bag of broccoli, mushrooms,  brown and white sugar, and some treats like jalepeno-artichoke dip and chocolate chips.  I feel great about what I got for my money and am stocked up for the week, as well as some stockpile items.
We've been building fires most days to heat the house up.  Today, a friend delivered a trailer of wood he cut and saved from our old house!  How thoughtful and kind.  We will unload and stack it this week and return his trailer next week.
I will pack lunches for Patsy and Rob as usual this week and have some menu plans involving  a ham that was in the freezer.  I'm going to attempt to make Brazilian Cheese Bites.  They were out of my budget at Costco–$12.99 for 64 pieces.  I found a recipe and hope that they turn out.  I'll let you know!