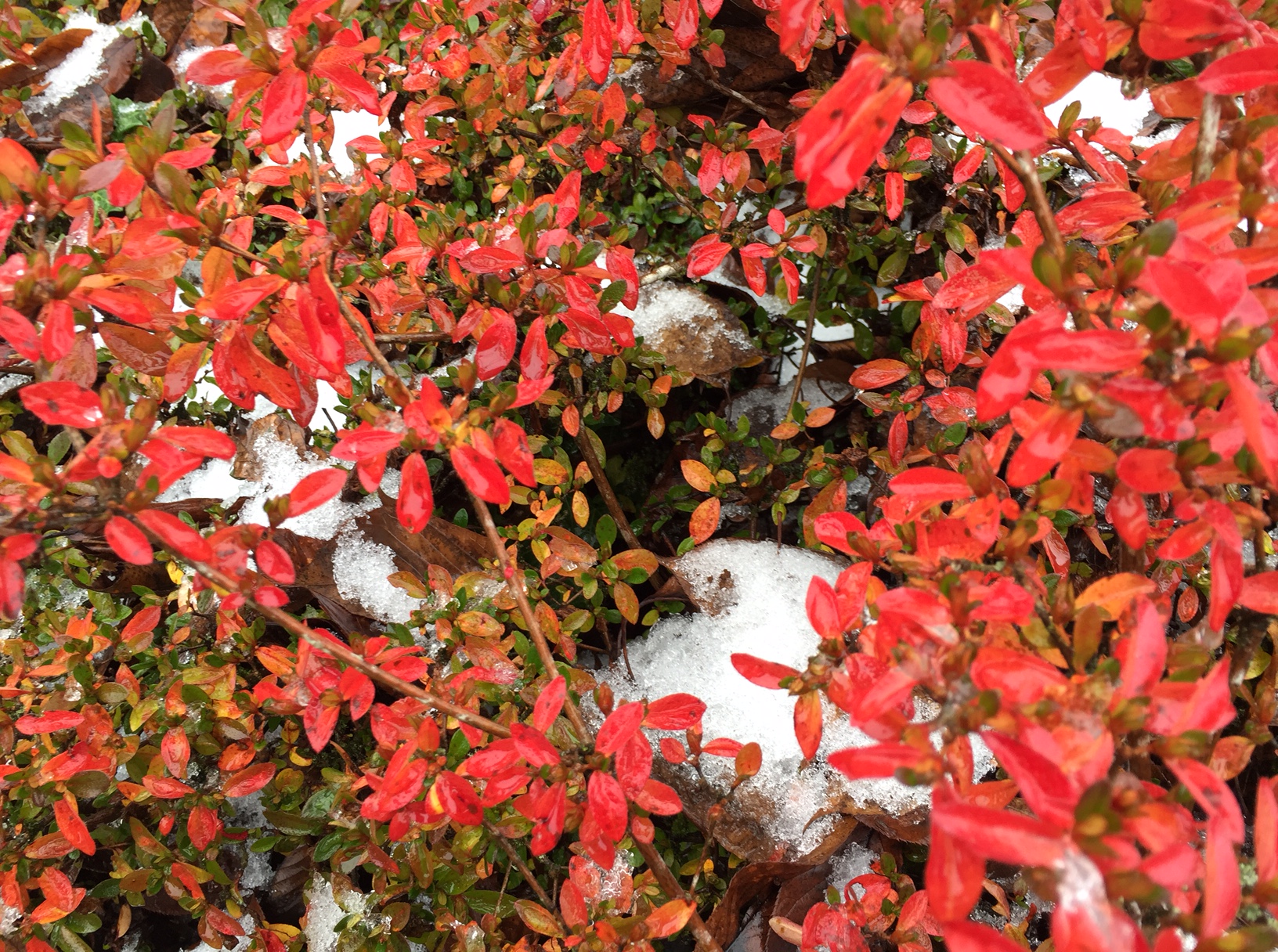 We enjoyed our brief snow day!  The kids had hours and hours of fun, it was free, and they were very tired for  2 days.  Win-Win-Win!!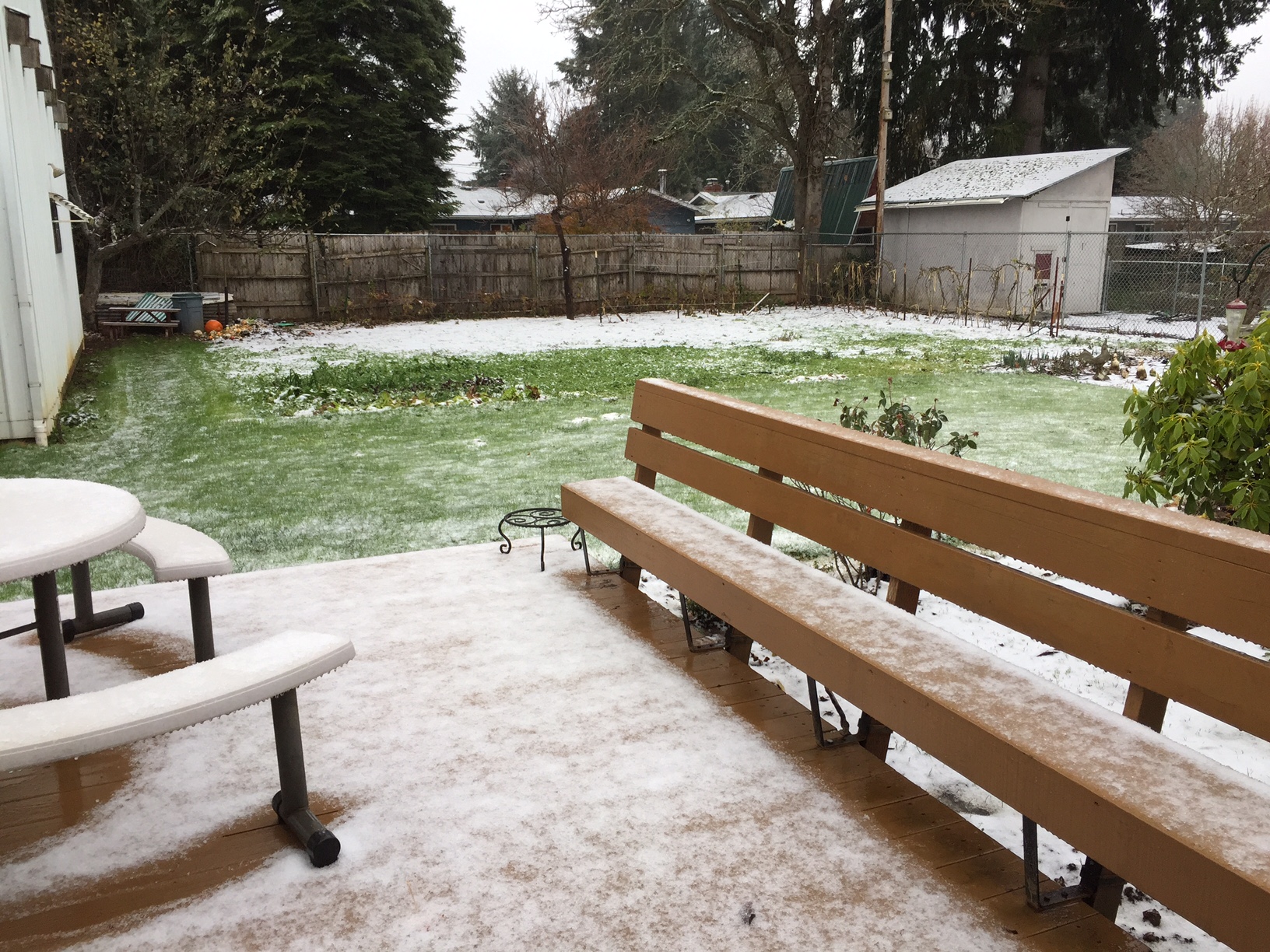 When I got home, it was pretty much melted there.  I do want you to notice the little garden, though.  Believe it or not, the lettuce made it through!  I think this week will finish it for sure since it's supposed to get really cold later in the week, but I think it's Energizer bunny lettuce–just keeps going and going.
Several weeks ago, the glass plate broke in our microwave.  One day, it just cracked in half. This is the microwave that came with the house, so I believe it's pretty old.  We looked on-line and the replacement was $55-$60.  I'm just stubborn enough that I would not pay that for one.  There were several options that were considered, and my niece, Alissa, got extremely creative in finding ways to cook her food without burning it.  In fact, she may do a guest post soon on "What to Do When the Glass Tray Breaks in Your Microwave."  Since some of her ideas were pretty entertaining to watch, I may have her share them.
The obvious choice ended up being the one that worked–Rob finally found one at Goodwill for $5.  It had ended up being pretty hard to find the time to shop enough to find the glass, but he did at last.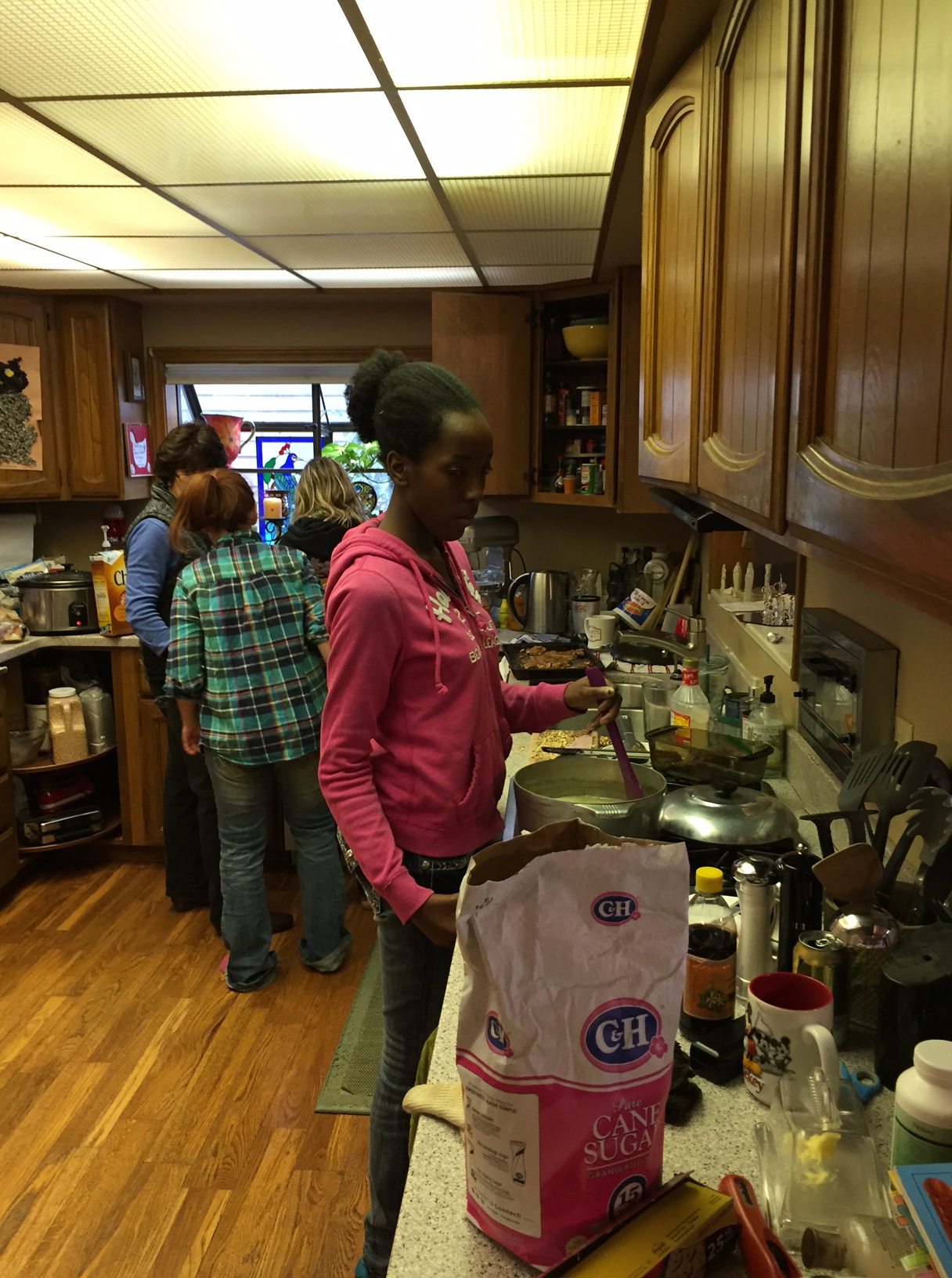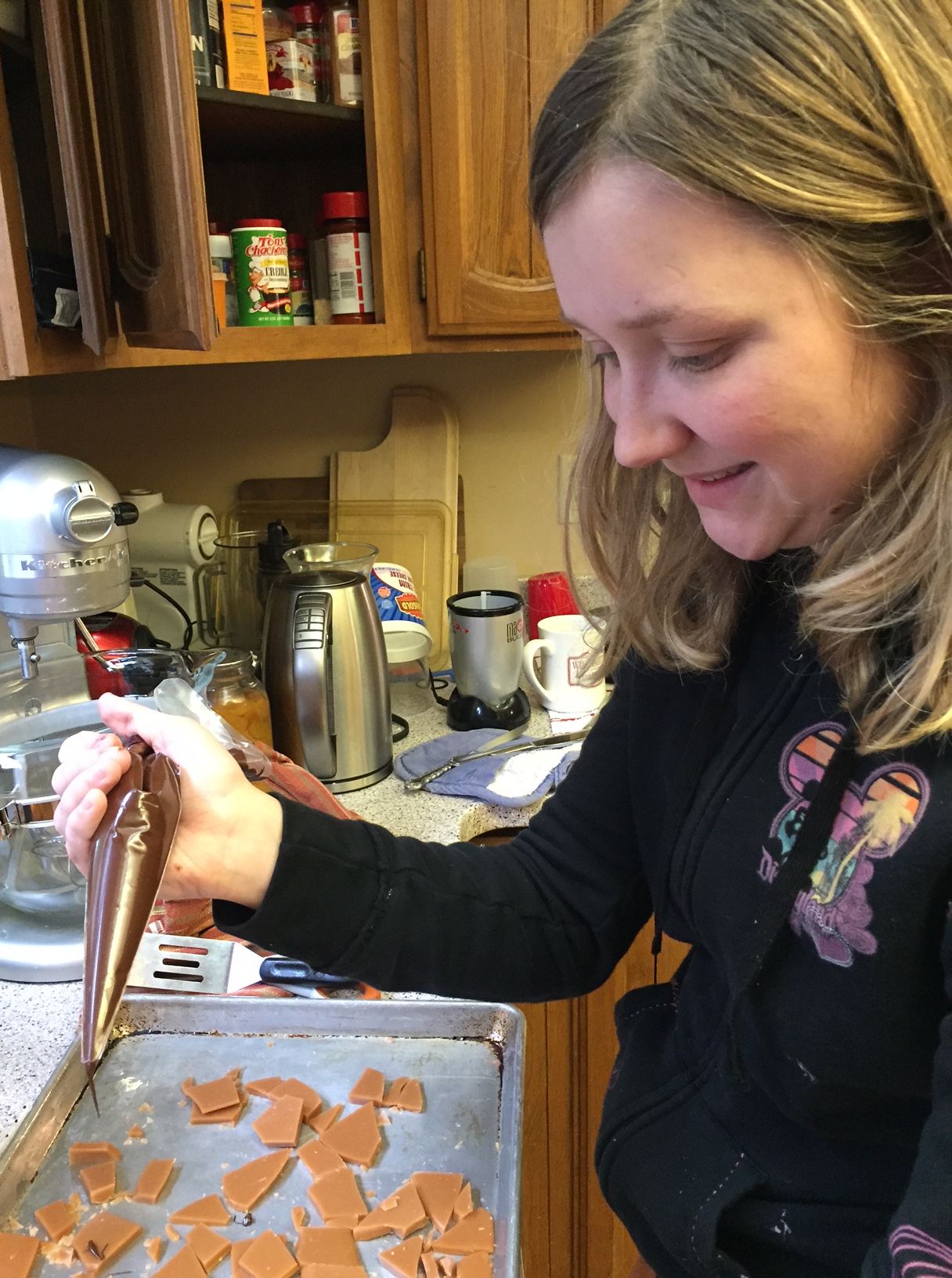 We had a family candy making party.  We did a batch of caramels and one batch that turned into toffee–I think that one got boiled a little too long somehow.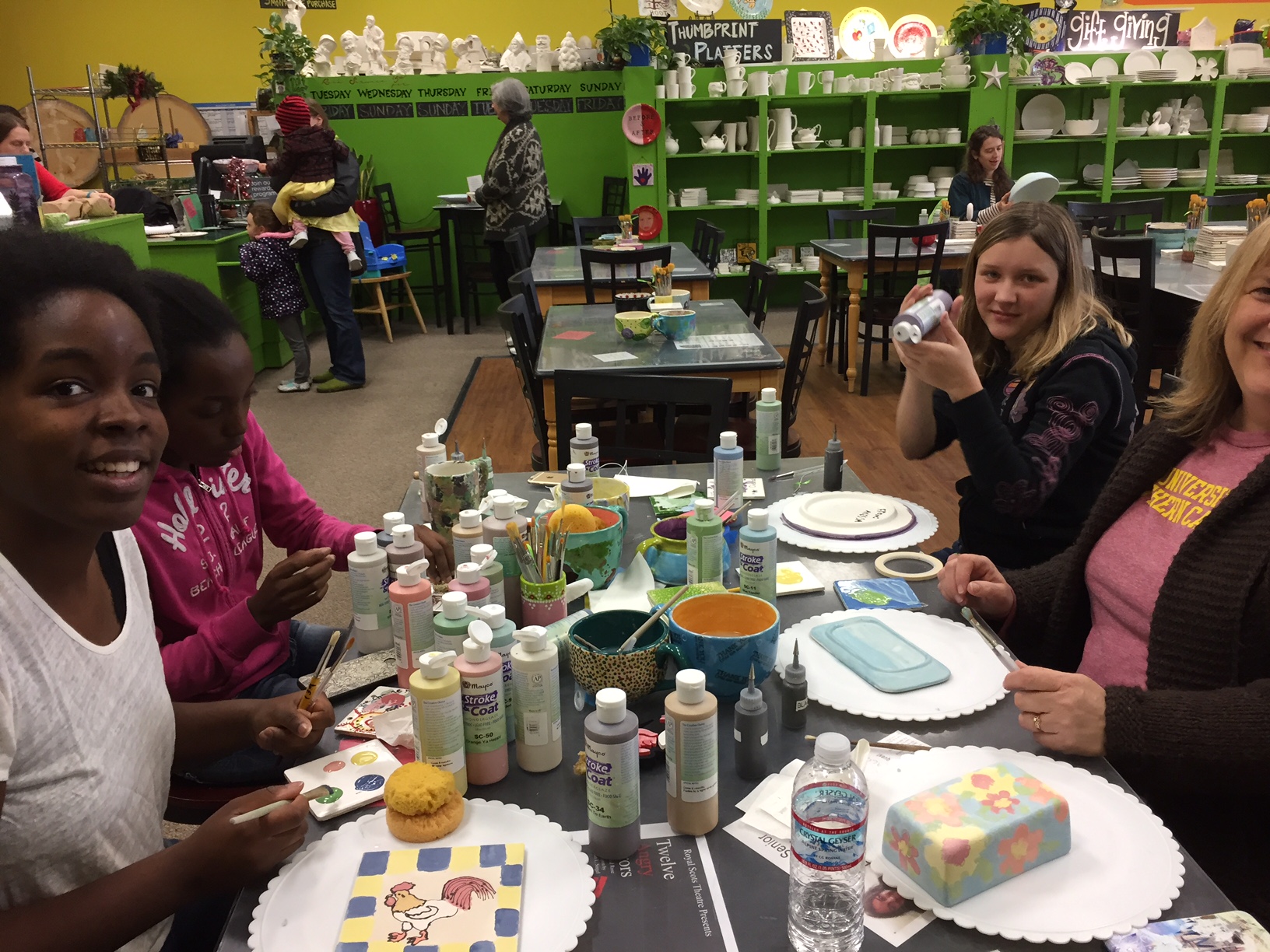 We went to a ceramics studio and had a few of the girls make a couple of gifts for Christmas.  It was nice to give them a chance to make something useful, while doing some art.  Everything is provided at the store.   For an activity that we do not plan on doing often, it is a great deal to find a place that provides all of the supplies–from paint, glaze, brushes, and firing, included in the price.  To buy one of each would be cost-prohibitive for me.
We've been building lots of fires.  It's been cold.  It's great we have all of that wood.
Lots of meals have been cooked at home, but I've also been gifted with quite a few meals from my sister.  We often share food back and forth when we make big batches of things.  This week, she also gave me some leftover Mexican food from the party she had catered for her business party.  It was so good, I ate it for both breakfast and lunch today.  Yum!
Rob made a lot of caramel corn to give for Christmas presents.  I had some crocheted dish cloths I had made over the last few months (keeps me busy) and we were able to get a great deal on hand soap on Saturday.  So, it's a small bag of caramel corn, and a hand soap with a hand-made dish cloth wrapped around it.  It's perfect for his new co-workers.  Although each gift was less than $5 for supplies, they are very nice. In fact, when out shopping, I saw caramel corn for sale for almost $5 for the same amount–pre-packaged.   We will make some more fresh caramel corn closer to Christmas for some others we know will like it.  WE can hardly leave it alone—really tasty.  If you want to make it–it's a Taste of Home recipe–Courtside Caramel Corn.