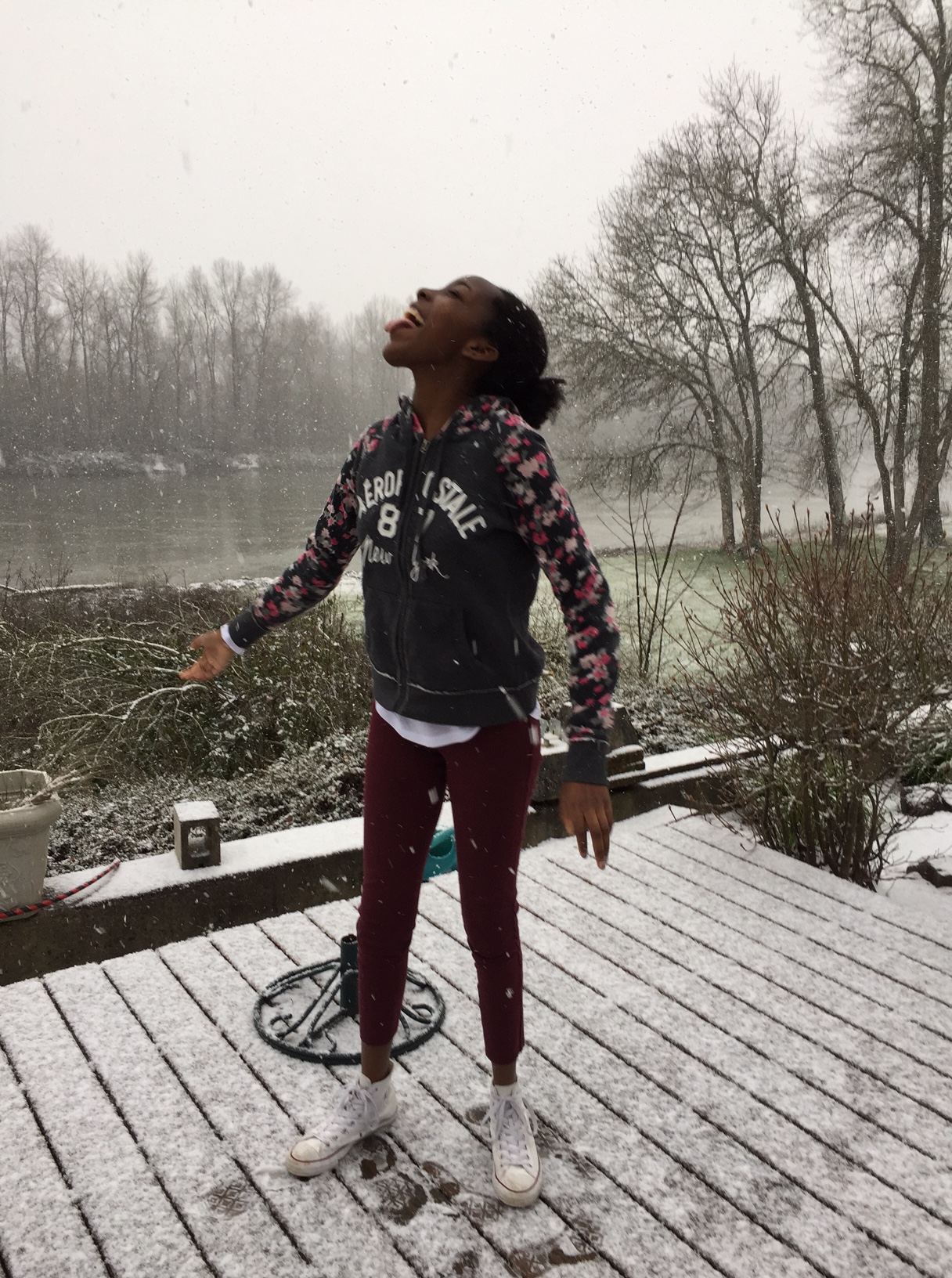 Last Thursday, a few lazy flakes began to fall.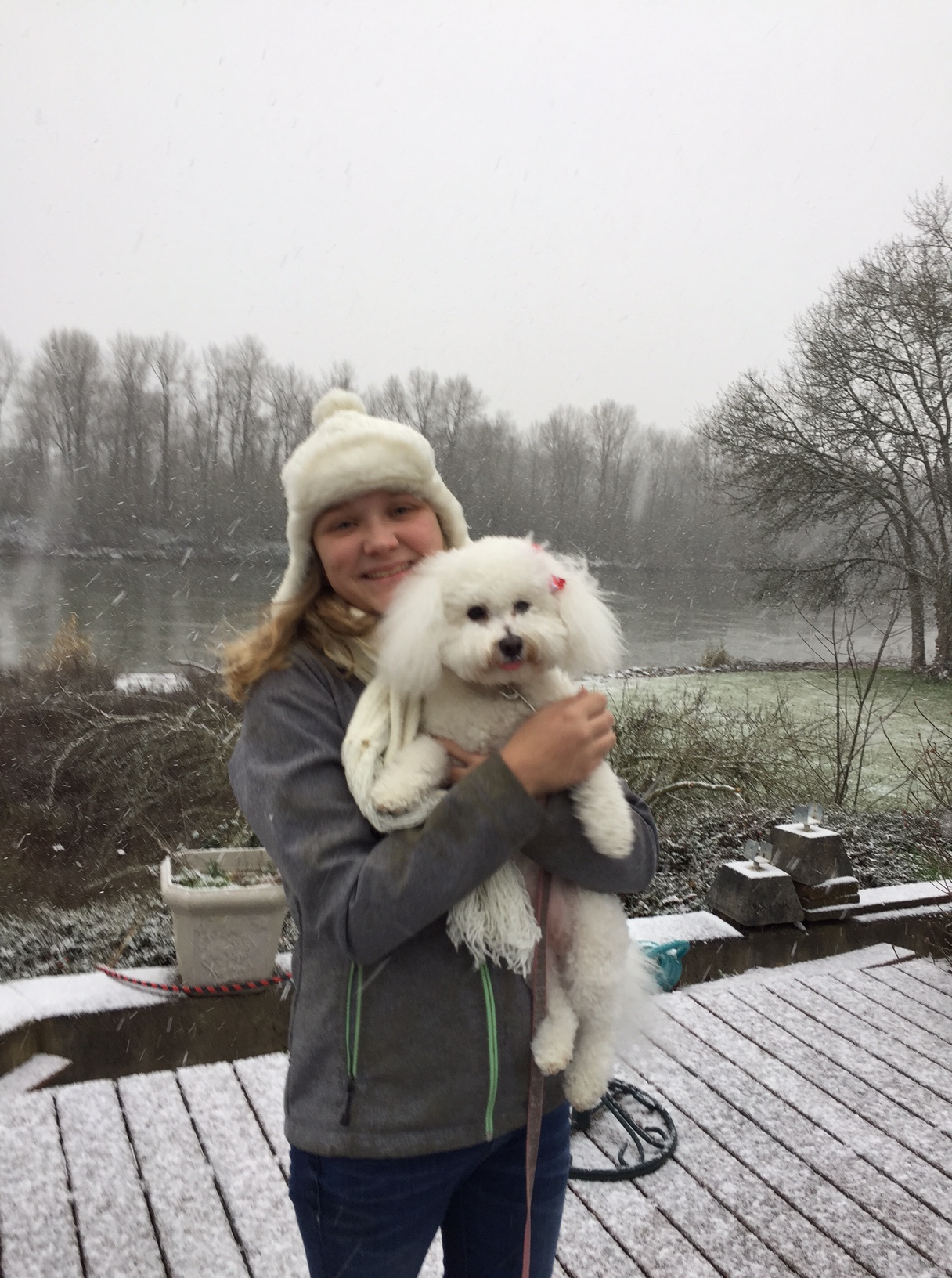 They turned into a few more.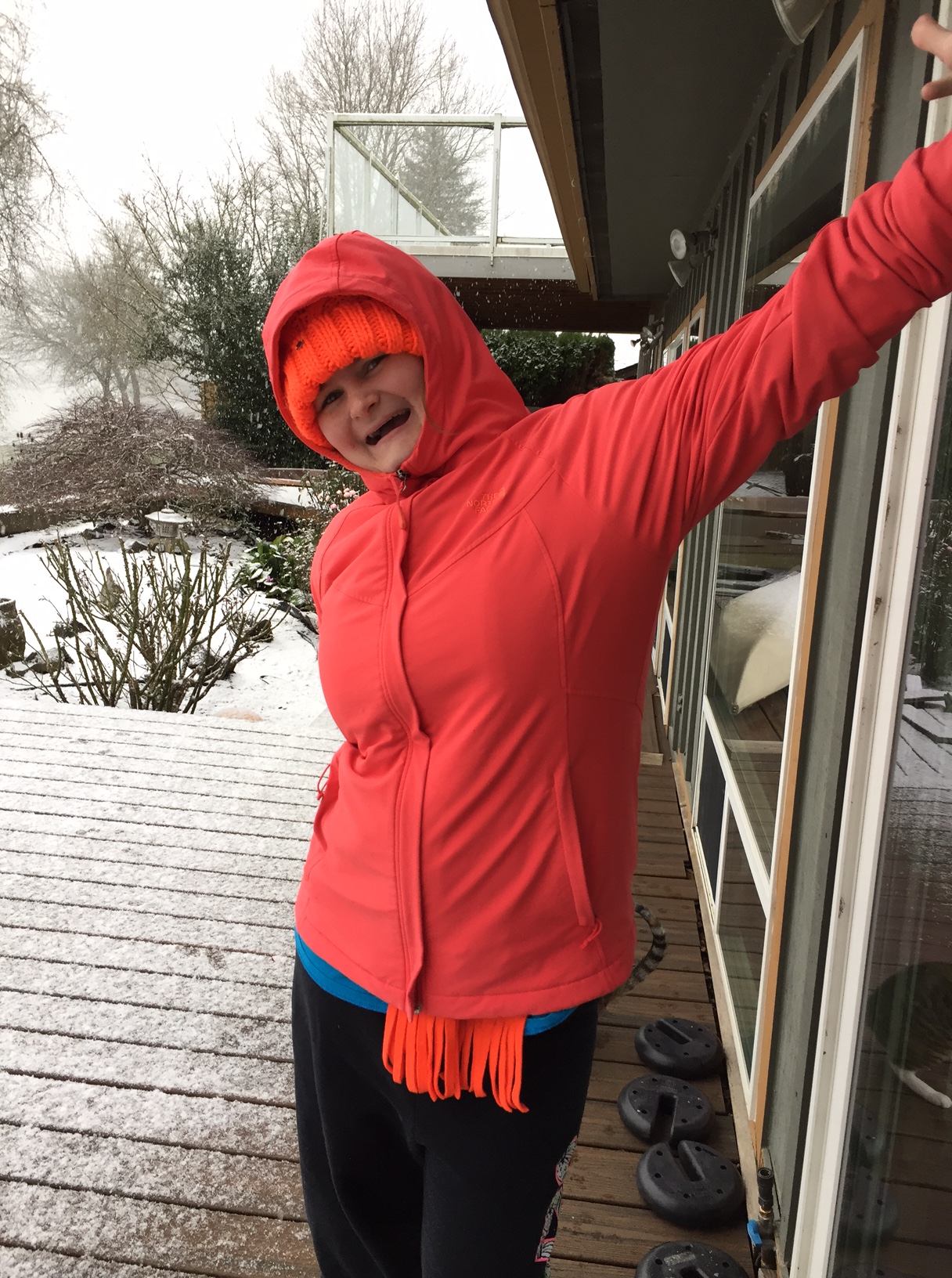 I was so proud of Michaela–she conquered her fears and went outside!  Snow is hard for her, but she went out twice and had a great time swinging on her swing set in the snow.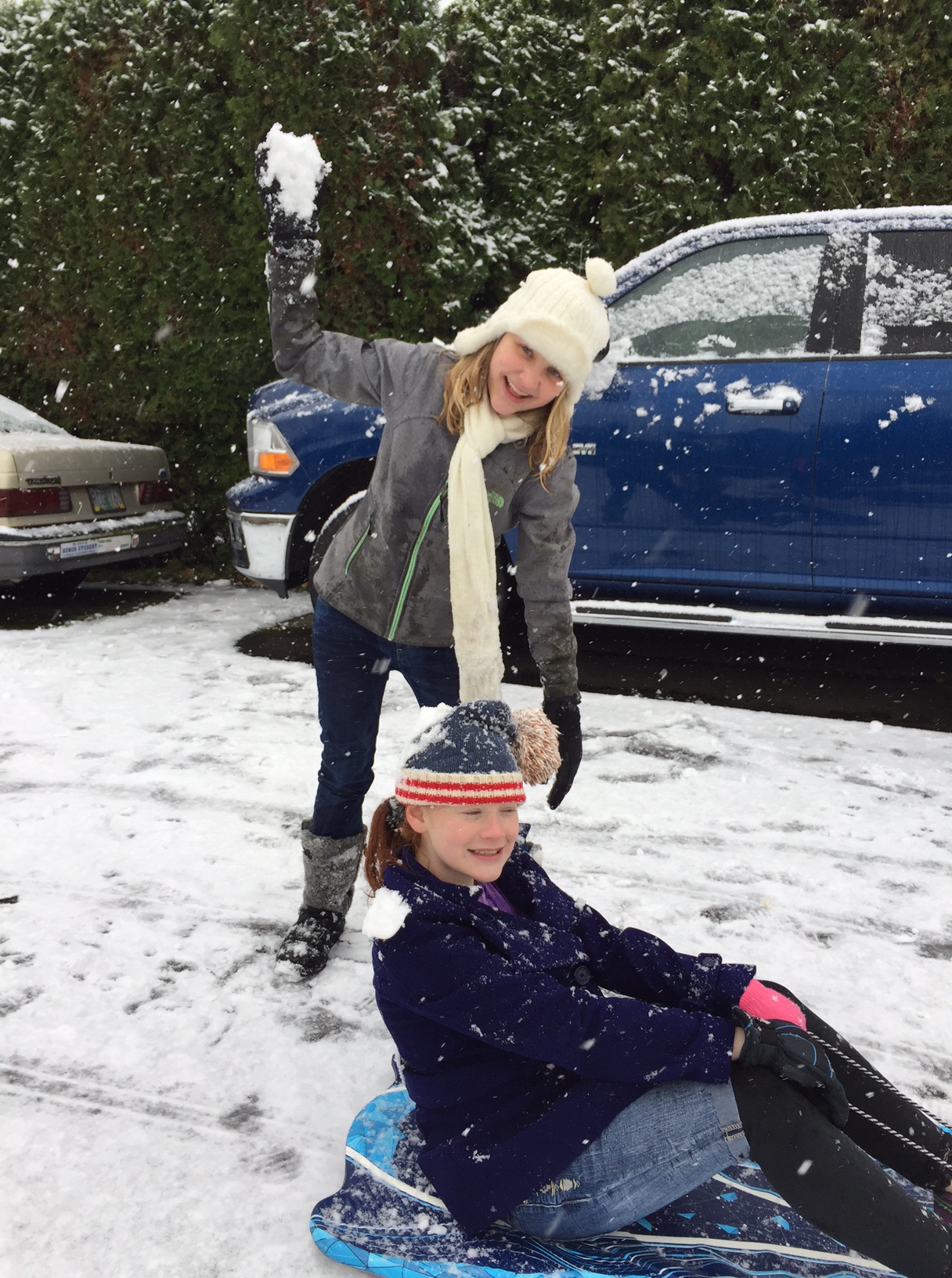 Patsy and Alissa sledded down the driveway as the snow continued to fall and accumulated almost an inch!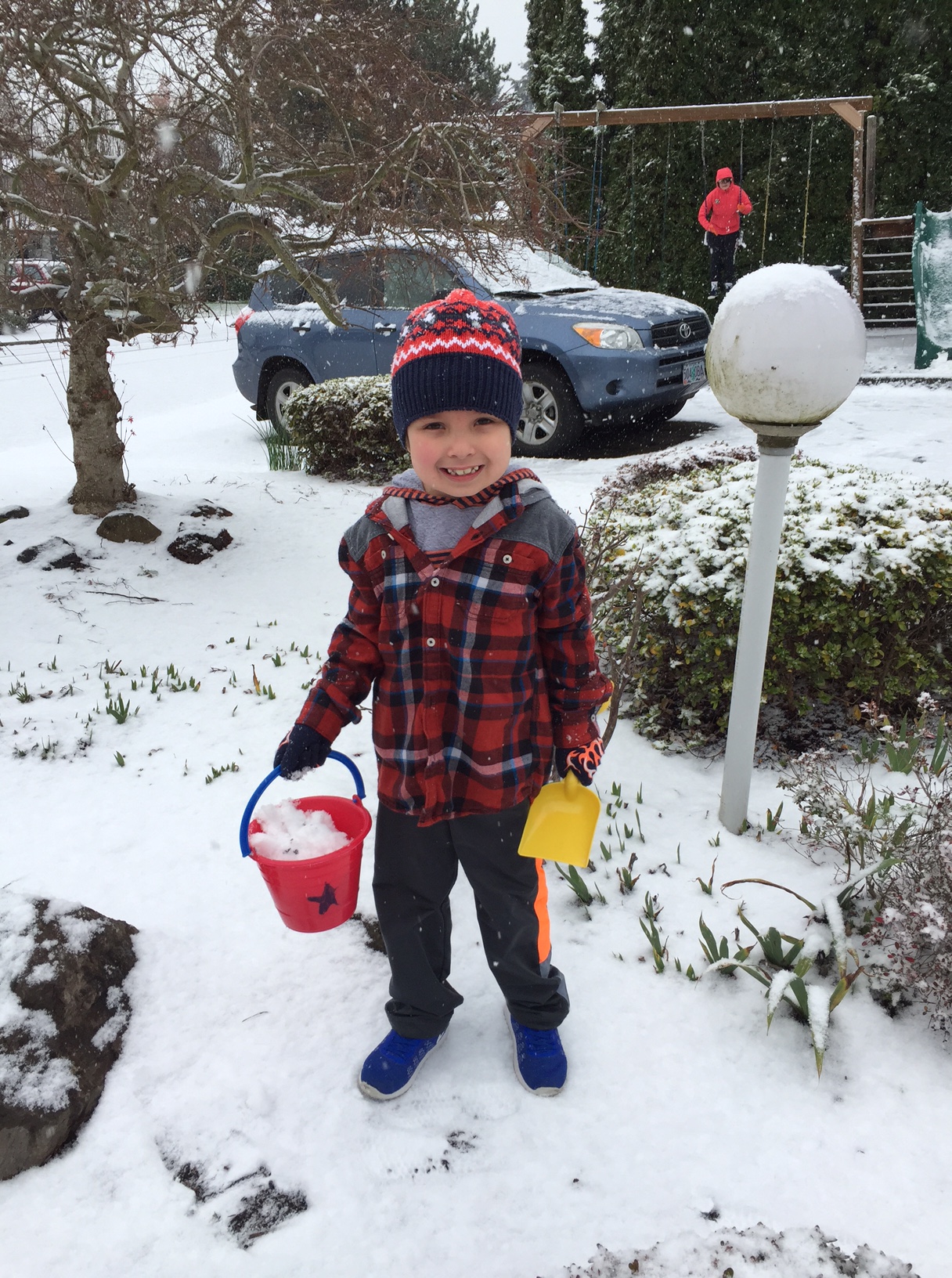 Jake is the cutest snowflake on the block!  He would have liked to take his entire fleet of vehicles out, but we limited him to just a few toys.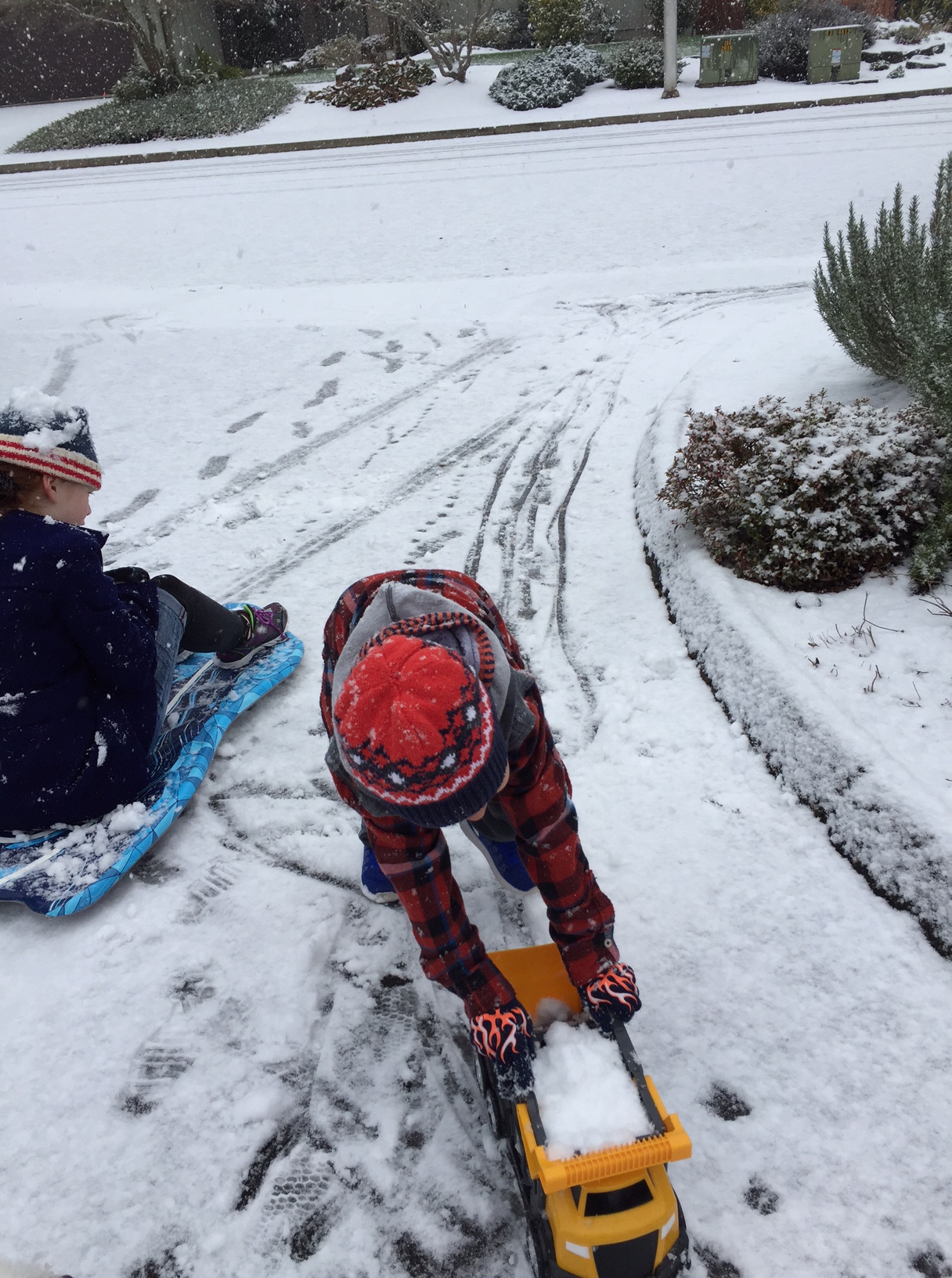 Really early in the morning, we all realized that, although not one flake had fallen, school was cancelled due to the expected storm, and my sister and her husband both still had to work.  Thankfully, my aunt was able to take the earliest shift and headed over to the house.  I joined her a little after 8.  Let's just say–it took both of us.
4 of the kids played outside for a few hours.  1 kid sat on the couch for a few hours, not wanting to get cold and wet.  Projects were made, including a batch of fudge, Perler beads, those little kits where you melt the plastic crystals into metal frames, a sewing project cut out, lunch, and some tv.  By mid-afternoon, it was melting, the kids' Dad was back home (he's a professor and finals had to be given, but did not last all day), and my aunt and I headed to our respective homes, leaving a huge pile of wet and soggy clothing and coats.   It was a great day with the perfect amount of snow–enough to have fun in, but not enough to be dangerous.  I was glad to get home safely, as it cooked off again and froze to the branches and made icicles on the wires.  Where we live, freezing rain is a very dangerous weather event.  All evening activities were cancelled, so we enjoyed a rare evening at home.  I think everyone had a great snow day!