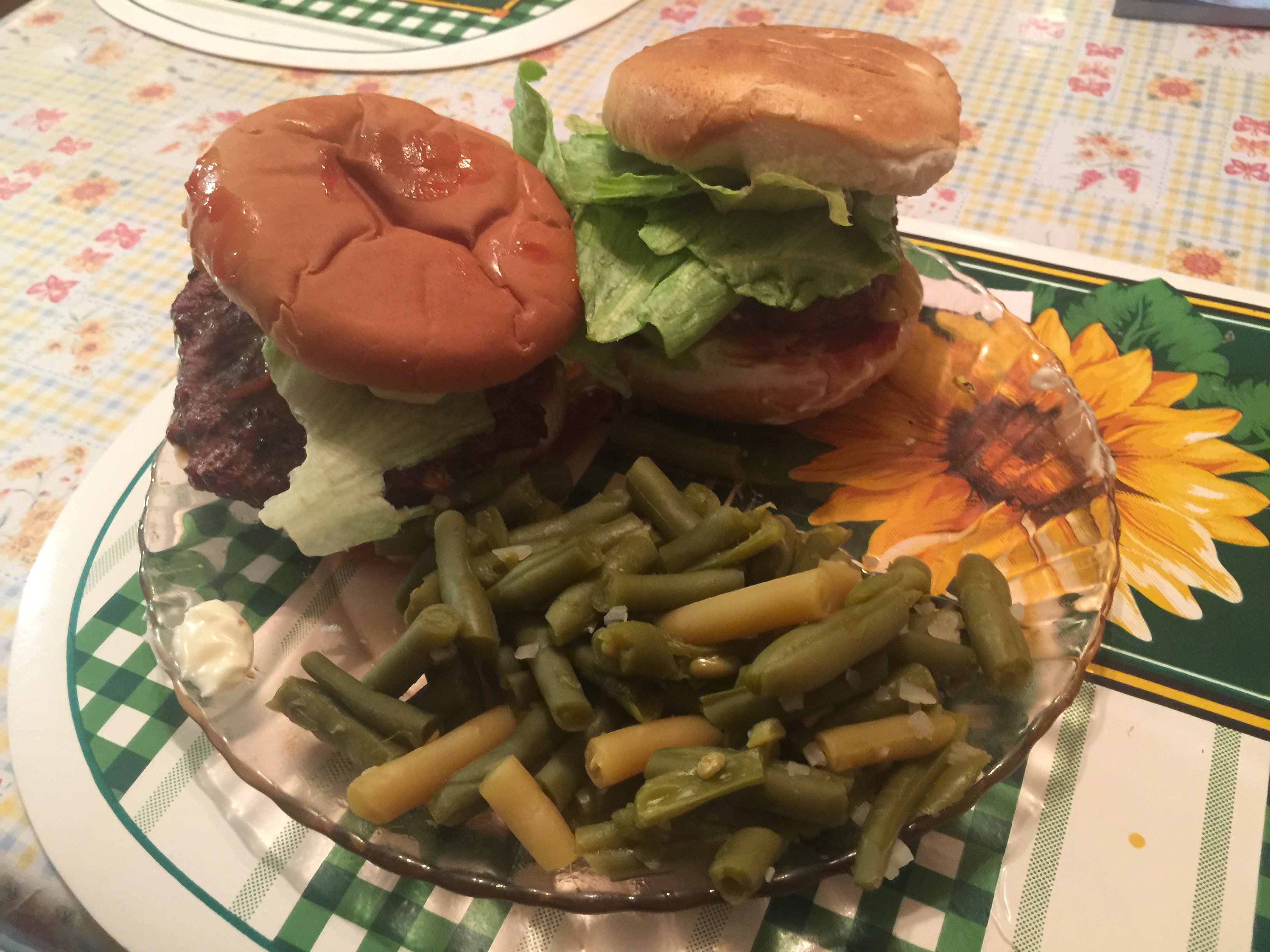 A lot of what I did this week to save money centered on cooking.
I've been pulling items from the freezers, home-canning cupboards, and pantry to make excellent meals.  I have purchased some items that were on sale, or that I needed to round out the meals, such as the hamburger buns pictured above.  Rob barbecued the burgers, and cooked the home-canned beans.  He also went shopping last evening because he "was bored" and did I want him to go get anything.  What a guy!  He did a great job shopping the sales, getting things we use frequently, and staying in a good price range.
I made lasagna for our family Sunday dinner today, and an extra one for this coming week, using up some cottage cheese that had been hanging around in the back of the fridge for a while instead of ricotta.  I also used some mozzarella and some frozen parmesan I've had for a while.  I made a huge crock pot full of spaghetti sauce on Friday, using home-canned tomato products and frozen peppers from 2 summers ago for this lasagna.  I froze a quart of this for another time.
We ate refried beans several times this week and froze some for the future, made from some beans that were given to me.  I make them with onion and peppers (assorted) from the freezer.  Since all my frozen peppers are from 2 summers ago, I want to finish them off before they get bad.  I will grow more this year.  I made use of several items that were given to me including tortillas, casseroles, a ham bone, etc.
I finished off several 1/2 packages of things, such as a gluten-free biscuit mix and the end of a Costco-sized bag of chocolate chips.  I also used  a home-made pizza crust mix I had made last spring.  I had made several and I think this is the last one.  I topped the pizza with hamburger this time, because I have a lot.
I cooked a chicken and got 1 meal for us, one for my sister's family, and a huge bowl of chicken and dumplings that lasted several meals at home.  There were 3 soups made this week, and people could choose their favorite for lunches.  They are gone, except a little split pea that was frozen for another day.  We ate a lot of rice.  Rob and Patsy took lunches each day to school.
Everyone seemed extra hungry this week, for whatever reason, and food disappeared more rapidly than usual. I'm glad to cook it if they want to eat it!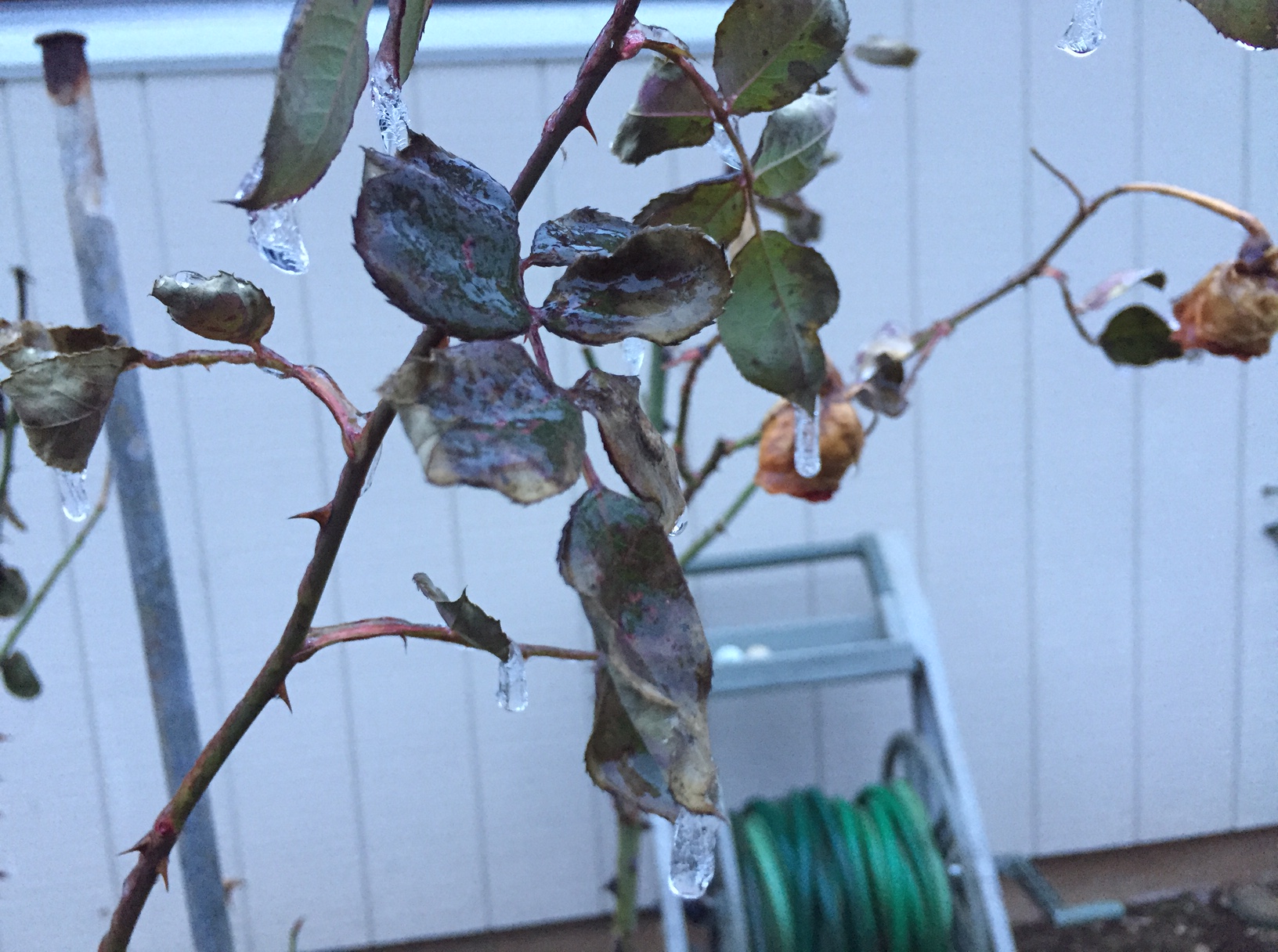 I enjoyed looking at the frozen precipitation we got on Friday.  I think it is very beautiful, but treacherous.  I enjoyed it more once Rob got to work safely.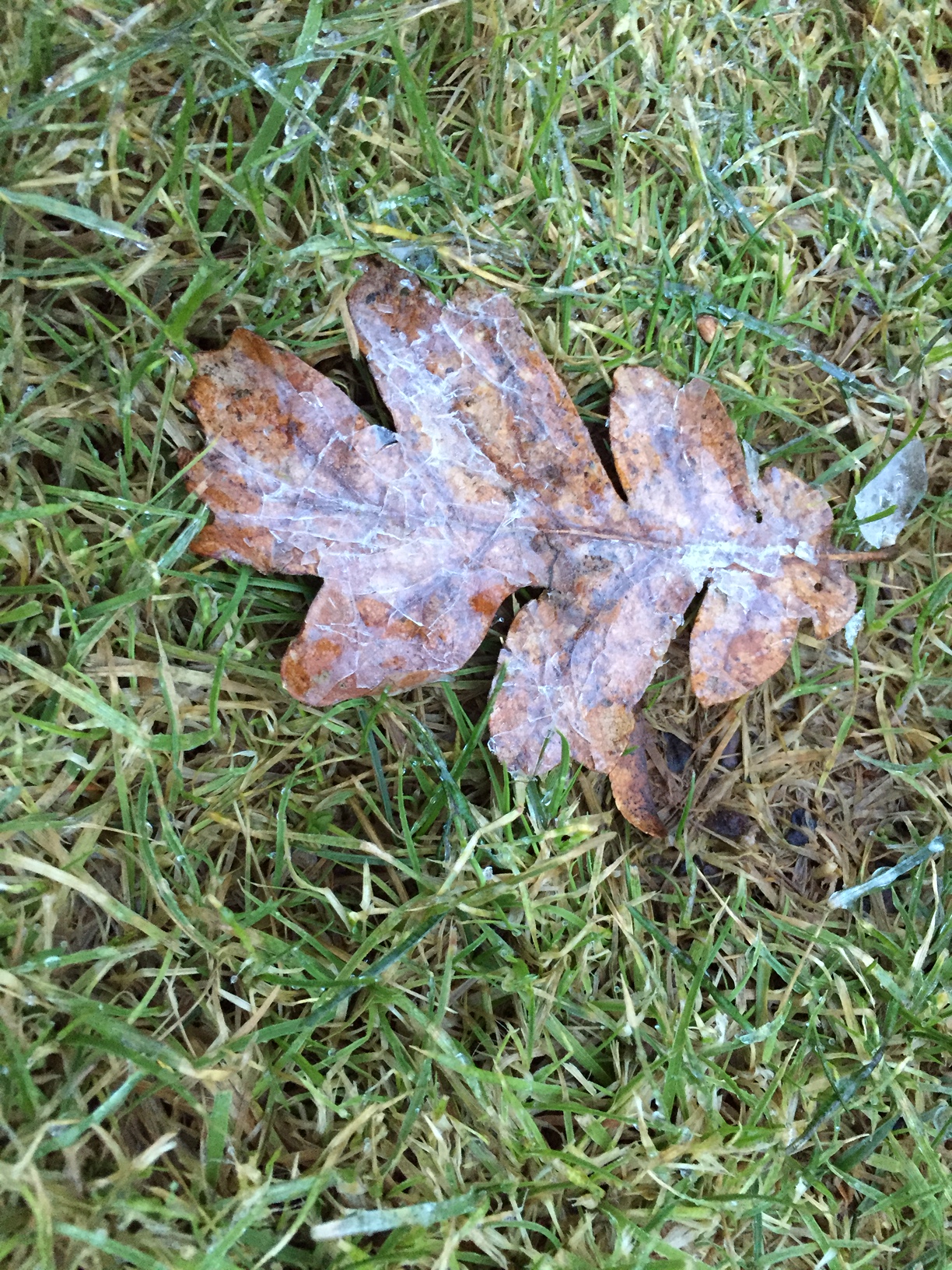 I exercised 3 times at the YMCA, choosing to ride the exercise bike all 3 times.  I just didn't want to get wet:) even though Rob went down to the pool and hot tub.  I'm glad we are using our membership and am grateful to them for such a low-cost price.  It helps us keep healthier.
Rob's tooth is feeling much better, thanks to some cortisone they gave him to take down the swelling and inflammation.  We had to go to 3 pharmacies before we found one that took our insurance, but it saved us $50 for the 2 prescriptions.  We tried to get it at the Walgreens at the beach and they said to try at home, indicating that we were too far from home and that's why they wouldn't take our insurance.  We were headed home anyway, so we tried, and then were informed that Walgreens doesn't take our insurance at all.  So, we had it sent over to Walmart, and Bingo!  It was worth the extra work.  He's headed to get a crown in a couple of weeks when he's totally healed up.
We worked a little extra in January (compared to December) and so….it's all going to work out. We've got food, clothing, a house, regular bills paid,  and enough extra for a significant dental bill.  I'm still marveling at how much dental insurance helps with that, although we still had a pretty good co-pay since we haven't had any for over 30 years.  I love it when God provides and I can see it.  It was a good week.