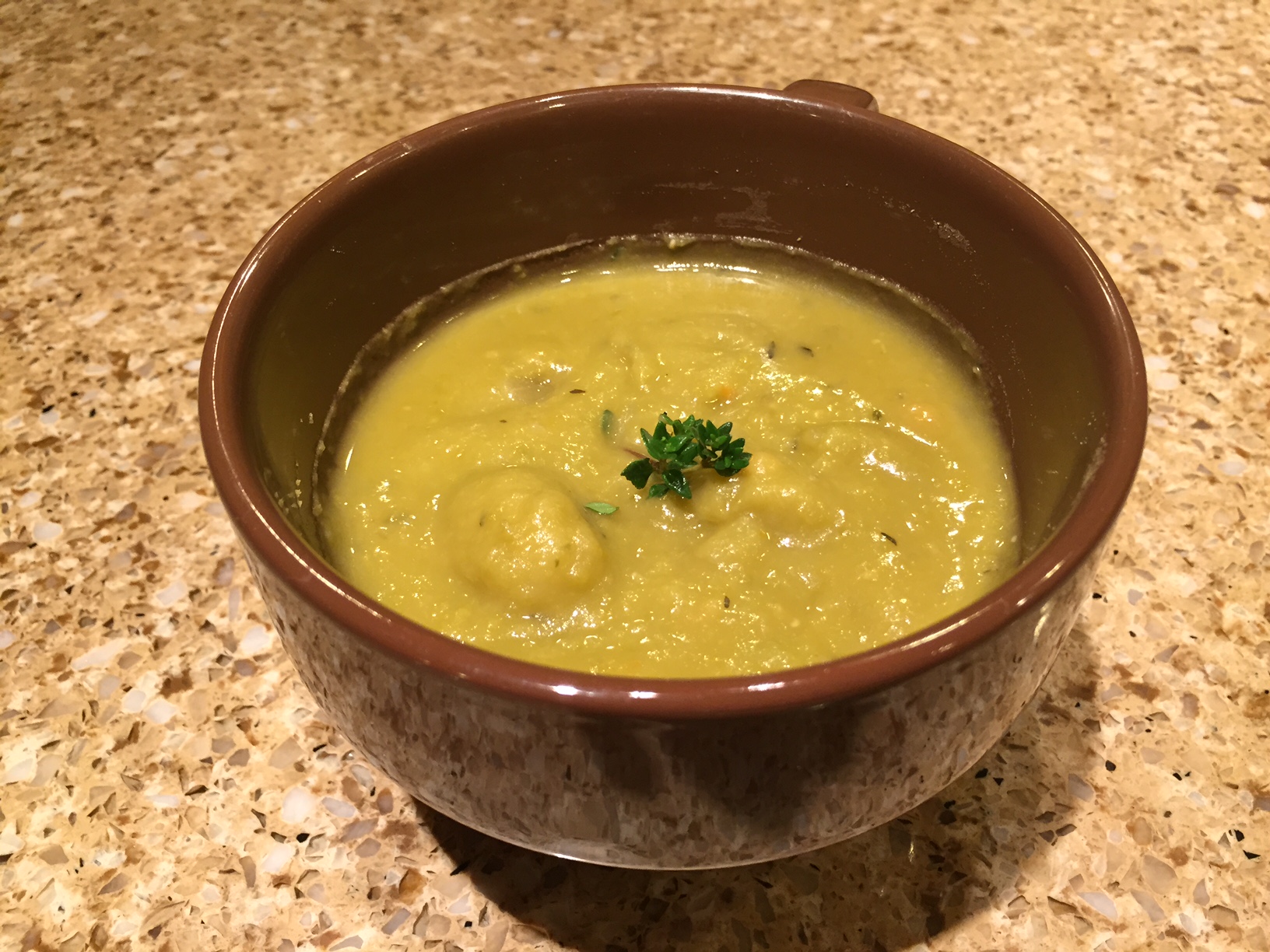 I've been away from home a lot lately.  It's been very fun.  But, now it's time to get back to reality and get things organized at home.  Yesterday morning, I decided to tackle the menu planning.  I haven't done any formal menu planning for a while, but trust me, we've still been eating.  However, I haven't been using as much of my frozen, canned and stored food as I would like.  This week is different.
I went out yesterday morning and pulled broth, broccoli, and hamburger from the deep freeze.  I cooked the ham bone I brought home from the retreat, first chopping any little bits off that I could and freezing them for future use.  I then made split pea soup in my Instant Pot with that ham broth.  I still have a lot of split peas from a while back when I bought 25 pounds.  Rob cooked hamburgers with grilled onions for dinner, and saved me some for when I got home from work.  That also used some buns we had.  I had soup for lunch and he took it in his lunch today.  There's lots left, so I may freeze some.
This morning, I roasted a chicken with lemon and rosemary.  I cut it up for dinner for both our family and my sister's family.    Then, I cooked a large batch of rice in my Instant Pot, and put the chicken bones in the Crock Pot to make broth.  Chicken and rice is what both families will have for dinner tonight.  I'm eating over there, as I'm going straight to exercise at the Y after work, but left plenty for Rob here.  I made a batch of broccoli soup for lunch, and there is a little left over.
Tomorrow, I'd like to make chicken and dumplings from the broth.  There will be both split pea and broccoli soups available for lunches for the rest of the week, then the leftover chicken and dumplings.  Of course, there is sandwich stuff, salad stuff, and ramen noodles if people would rather have that.  (Some of the kids would, but most of us prefer other choices).
On Thursday, there are some potatoes that need to go, so I'll do either mashed potatoes or baked french fries.  I'll do meatloaf with those.  Friday will be leftovers or odds and ends.  On Saturday, I'd like to make a hash brown crust with an egg casserole inside, either for breakfast or lunch and have pizza for dinner. Frozen hash browns were another leftover item that I was given after the retreat.    Sunday, we will eat at my sister's and we haven't chosen our menu yet, but everyone will bring something.
With every dinner meal, I will either use home-canned or frozen veggies and/or salad to round it out with plenty of veggies.  I'm not sure if I will bake any desserts or not, it depends on how much time I end up with during the week.  Most weeks, I don't, but Rob has still not had his birthday cake, due to his tooth issues, and we usually have brownies with football…….Super Bowl is Sunday, after all.
I may change it up a bit, but it's a good plan and uses things I have on hand, for the most part.  I'll go get the parts and pieces as needed to round it out. We live so close to stores now, one is only about a block away.  I actually saw a large gap in my freezer, which is great because I have lots of gardening plans for the coming summer!  I'd better keep making room, for sure.