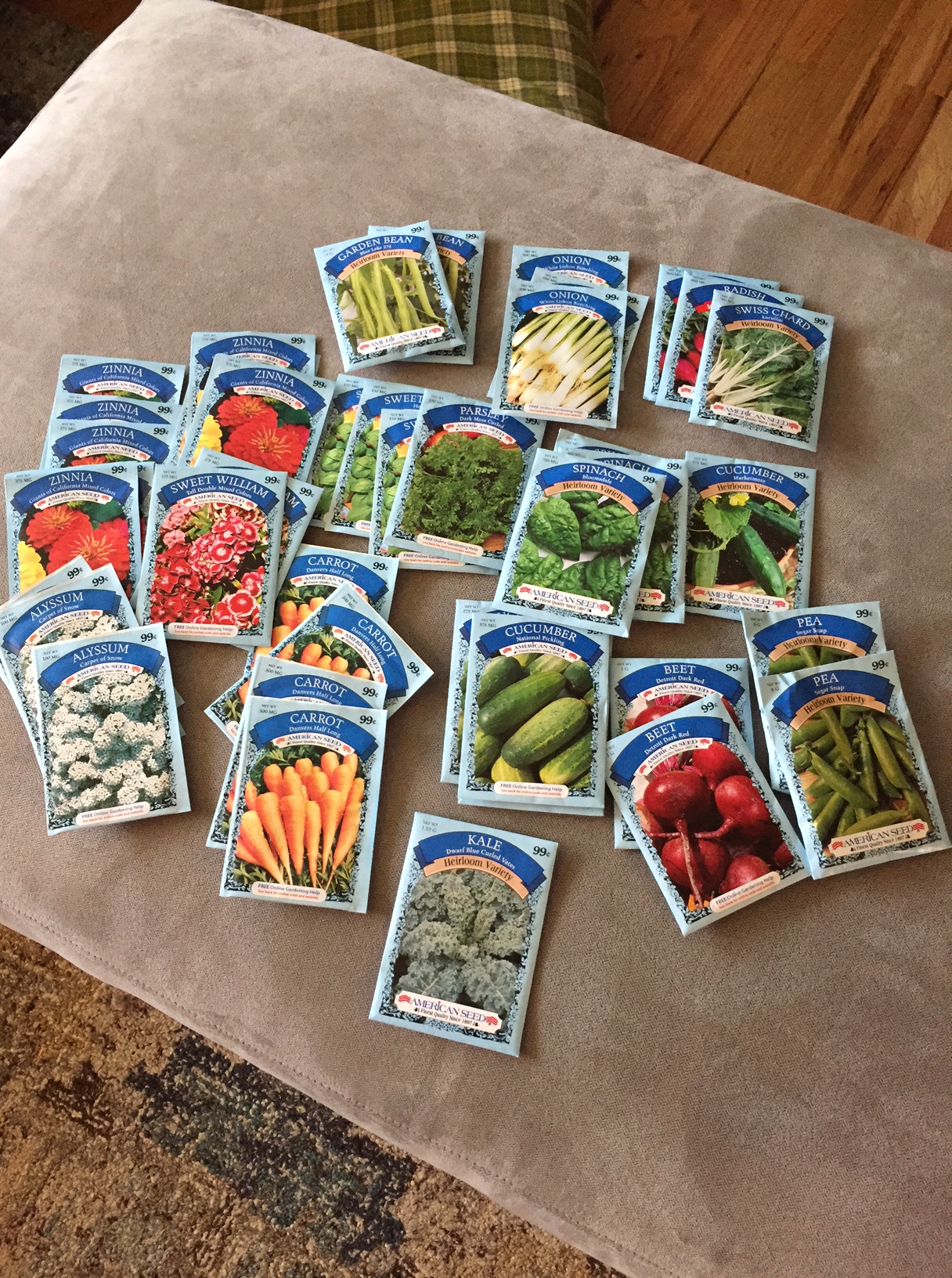 I got some seeds at the $ Store for 4/$1.  I also made out my order for Territorial Seed Company.  I love the Territorial seeds for my main crops, and things I care about certain varieties for.  I love the inexpensive seeds for tucking in corners, planting early, and food I don't like very much, like kale.  (I think Lovana likes kale now, so I'm growing it for her, but she won't eat much–Rob won't eat any)  This huge pile cost a little over $10.  You don't get very many seeds in each packet, but I'm not thinking that's going to be a huge problem with things like kale.  With zinnias, I've used these seeds many times and just plant several packets wherever I want the flowers.
I cleaned my fridge.  It was awful.  Then, I made a menu plan for the upcoming week based on what I found inside, freezer items, home-canning, and the small grocery list I formed.
Rob was given several items from a friend who is cleaning out some large sheds/shops.  He accepted napkins, tissues, craft supplies (not sure exactly what), some t.p. to donate and some seltzer water.  There may be more, I haven't looked at it all, yet.
He went and got wood from my sister's farm.  He figures we have enough stored up there for another year, but we will need to chop some wood this summer to dry for the future.
I cooked quite a few items for meals, but mostly used the rest of the food from last week.  This coming week, I will need to cook more, but I have a good plan.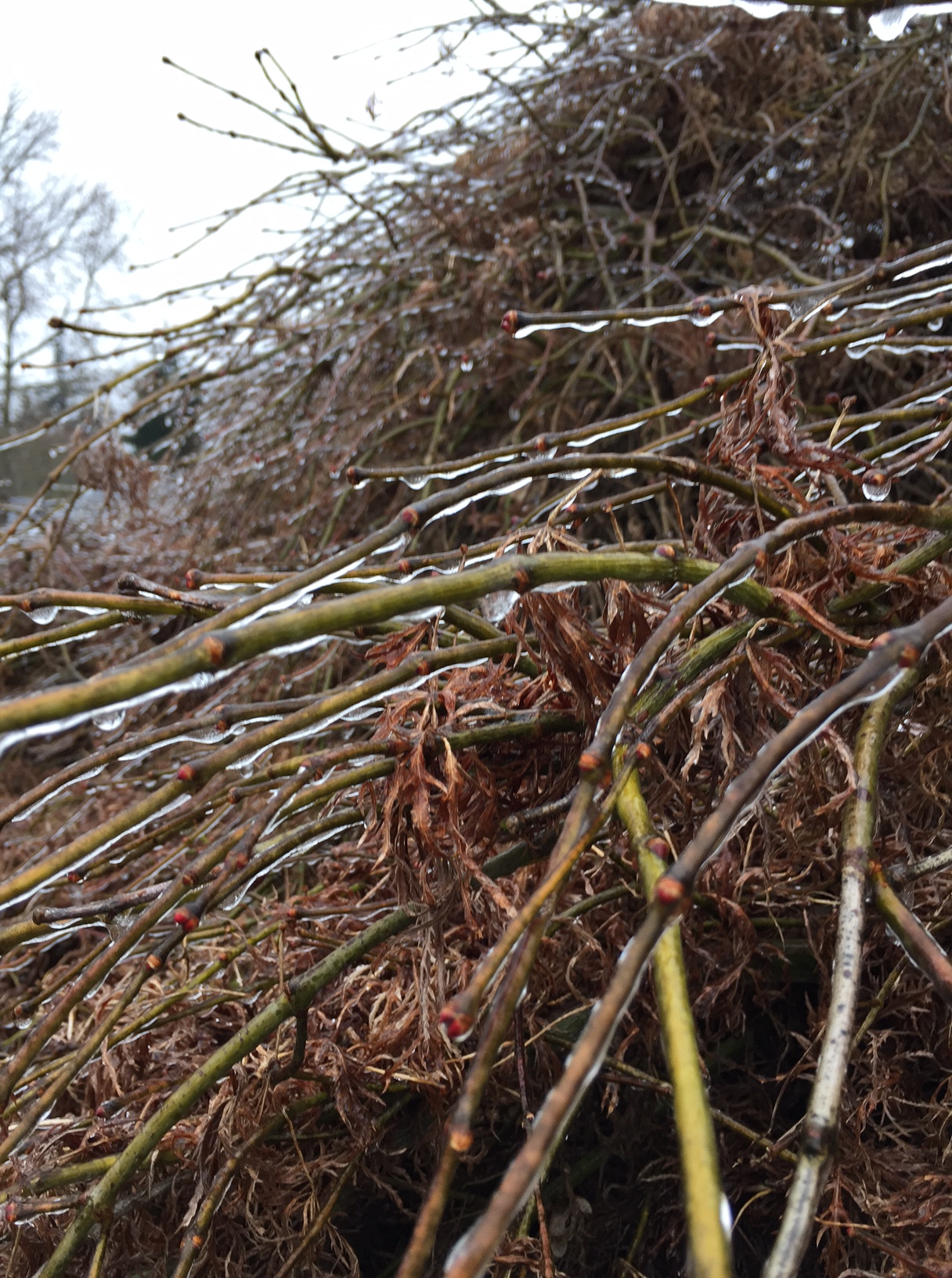 Thankfully the ice has melted and it's been pretty springlike the past few days.
Most of my week was full of homeschool, work, and some extra cleaning I got done.  It was a very productive week.