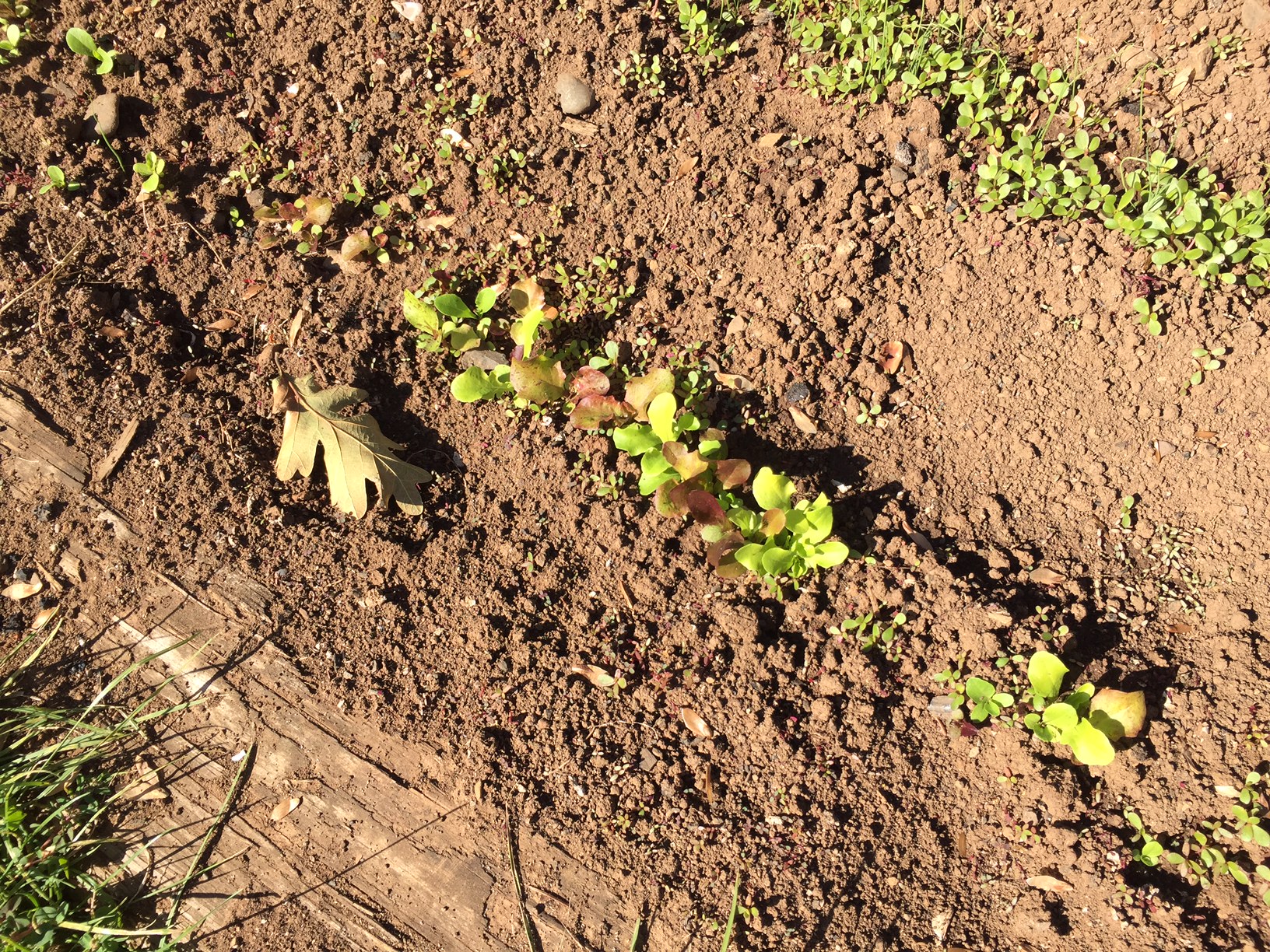 I ordered my seeds yesterday, using a gift certificate I received for Christmas from Territorial.  It is my favorite place to buy seeds, and I have been happy with their products for many, many years.  I have some other seed companies I like very well, and have successfully ordered from in the past, but decided to keep it simple this year, and also save postage by purchasing it all from Territorial, along with the Dollar Store.  I also may pick up a few packets from local stores if I find I've forgotten something or have a hard time with germination or slugs eat my seedlings.
I was asked by a reader how I decided which place to buy each kind of seeds from–what made a "good" seed?  What I am looking for in a seed is one that will grow vigorously in my climate, produce well, and have the qualities I am looking for.  Some of those qualities include:  The ability to fruit in a short season here in the Pacific Northwest, the ability to give me a lot of high quality produce in a short amount of time to can or freeze on vegetables such as beans and/or the ability to stretch the season out without bolting quickly in something like spinich or boc choi,  and a variety that will grow in the space I have.  Also, the vegetable needs to taste good.
I grow many open-pollinated varieties.  I also grow hybrid seeds if they have a quality I especially want.  Some of those include:  Shorter time until harvest, larger plant with more vigor and disease resistance, and a large crop.  One year I lost my entire crop of tomatoes to a blight.  After that, I searched for blight-resistant varieties. I do understand that if I tried to save seeds from those hybrids, they would not come out the same as the parent plant I saved the seeds from, as a hybrid is a cross of 2 plants.  I do not save many seeds, so that is not an issue for me.  If I do save seeds, it's often marigolds, squash, dill and a few other things, and I only save the ones that have not crossed with any other plant.  I do not choose to grow GMO's.  I grow my garden organically, so I don't worry about  whether or not the seeds are organic.  I know that what I serve on my table is not covered in sprays, in fact, sometimes it has a few more critters on it than I like, so I am careful when I wash my lettuce, especially.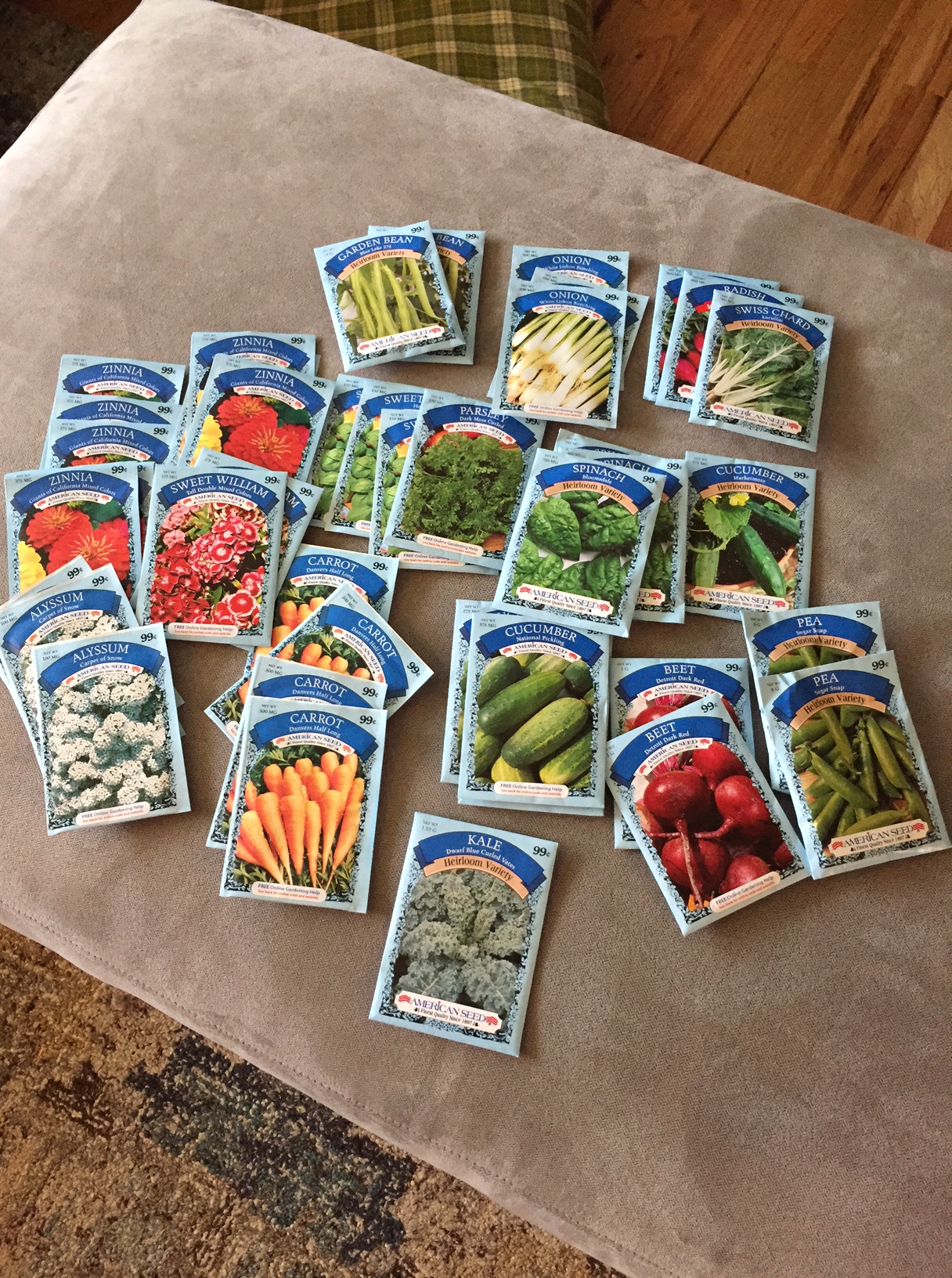 Seeds from seed companies are expensive.  Seeds from the Dollar Store are cheap.  Seeds purchased from the garden store, Bi-Mart, Fred Meyers, etc. are often somewhere in the middle, especially when you get a sale.  So, how do I decide where to buy mine?  I've done some experiments in the past and will continue exploring that question.
I have had great success with Dollar Store cucumbers.  I have made jars and jars of pickles from Straight 8 and Homemade Pickles varieties.  Because they are old, open-pollinated varieties, and are 4 packs for $1, I make a big hill and plant tons of seeds all over it.  They may not have hybrid vigor, or the highest production per bush. Since I plant several packages in one huge hill (around 4-5 feet long), I'm planting enough bushes to get lots of cukes.  We will see if I want to continue that practice in my much-smaller garden after this summer, or if I want to switch over to a more compact variety.
I also get great results from their zinnias.  Again, I just plant tons and tons, and enjoy.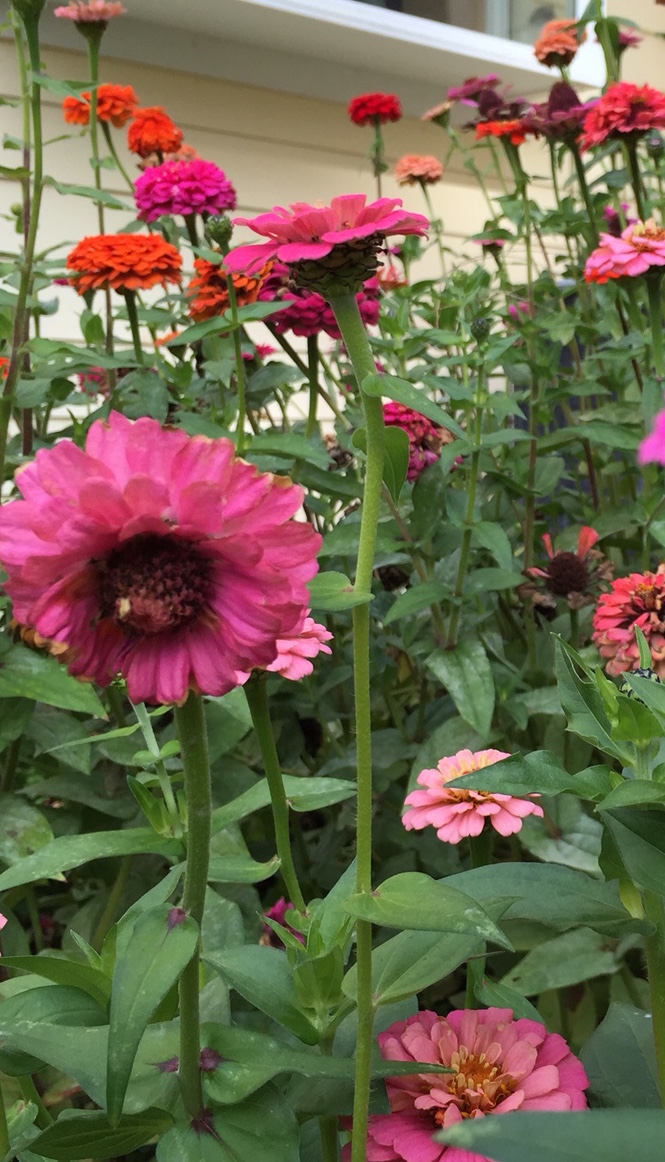 These are from my old house, and are all from Dollar Store seeds.  At most, I used $2 worth of seeds for a huge flowerbed full.  It's a lot of bang for my buck.
This year, I am growing Raven zucchini, and Easypick yellow zucchini from Territorial.  When I did side-by-side zucchini trials (Territorial vs. Dollar Store), 2 years ago, I found the more compact bushes from Territorial yielded more and had a more open growing habit, enabling easier picking. The Dollar Store ones were more gangly, yielded less, and succumbed to powdery mildew sooner.  Raven is a new one for me this year, and promises a more compact bush.  I could not keep up with the Easypick when I grew it, but I like to share.  You may be perfectly satisfied with the amount you get from the Dollar Store seeds, and in fact, may be rejoicing when they die from powdery mildew.  No matter where I buy my seeds, zucchini tends to out-produce my need every year.
I also ordered Bush Delicata squash for the same reason–compact growing habit.  I ordered a lettuce blend, spinach that is not supposed to bolt easily and Joi Choi boc choi that they say grows bigger, faster. I know it does because I've tried several kinds from different places over the years.  The kind I planted last fall never grew larger than about 6 inches.  Hmmm.  I also have successfully grown lettuce from the Dollar Store.  Last year, we ate romaine from the same kind for weeks and weeks. It's a lot of lettuce for a quarter.  Again, I just plant lots and have no trouble having more than I can eat.  I happen to love Buttercrunch lettuce–it's my favorite–and I ordered a large packet of that kind.  I also ordered red-spotted butter crunch lettuce.  It is a slow-bolting kind and I will grow it in the summer.
Green and yellow beans (I like to mix them when I can them), are something I don't mess with. Because I need a large amount, I won't gamble on seeds that may not produce as well.  I've grown Venture beans from Territorial for years, but they don't have them this year and recommended Speedy.  I will try them.  I like Carson beans for the yellow ones.  We use so many beans that I want lots and lots of beans at the same time to preserve. It is not uncommon for us to use 50-75 quarts in one winter, depending on if we have them 1 or 2 times per week, and how many weeks the fresh ones held out.   Carson strings the season out a little longer, but I'm hoping this new kind (Speedy) performs the same as the old ones I used to grow–oodles of beans in 8 weeks. I also grow a few pole beans for fresh eating.  I got 2 packages of Blue Lake pole beans from the Dollar Store.  Blue Lake is a great kind, and the pole beans will produce until frost.  I also got purple pole beans, a small pack, to eat fresh as well, from Territorial.  Those are the kind of things the Dollar Store doesn't sell here–they just sell the most basic varieties.
When I start things like tomatoes and peppers, I am looking for certain varieties that mature early, have disease resistance, and produce well.  I bought my starts last year, and will again this year, and could not find the varieties I wanted. So, I took what they had.   Still, they grew fine, and I'm sure I'll find varieties I can live with again this year, and every year until I get set up for seed starting again.  I will also buy cabbage, onion, and broccoli plants.  When I start plants from seed, I like to order the Territorial broccoli blend and it comes out as a mixture of kinds that mature over time and I freeze and eat for weeks.
To sum it up–I have tried a lot of varieties in the past, and will continue to do so.  We rely on our garden for year-round eating, so I feel it is worth it to put some money into seeds to get varieties that meet my needs.  Everyone's needs are different, so different solutions will be needed.  I am exploring space-saving options because the garden is much, much smaller than my old one, and also pole varieties for the same reason.  This year, I will not be doing much experimenting with new or unusual vegetables.  Instead, I will be getting used to the new garden space, seeing what grows here in this slightly different climate (lower elevation), and figuring out how much produce we really need with our ever-shrinking family size.