Yesterday, we did Home Economics. 2 cakes were made.  First, as a group, we mixed up a double batch of Gluten-free sour cream chocolate cake batter.  The girls cut out waxed paper to fit into the bottom of the pans and then sprayed them with non-stick spray.  The cake layers were baked.  They came out of the pans easily with the waxed paper liner.
After they were cooled, they frosted them with chocolate buttercream frosting and decorated them however they wanted with the supplies they could find in the garage.  They did great!
Ja'Ana's cake was for her dad, for Valentine's Day.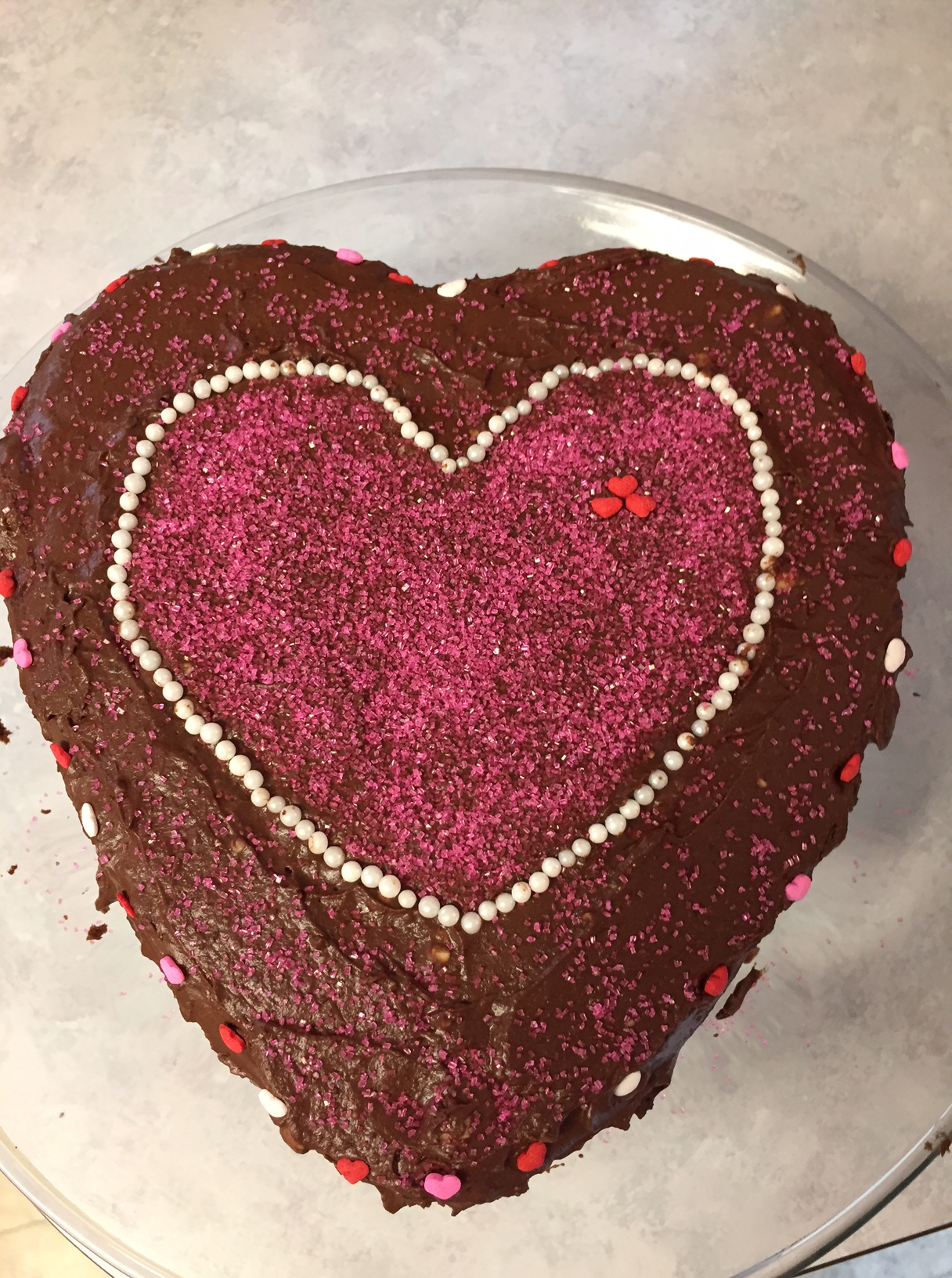 Alissa's cake was for her mom (the G is for Gail) for her birthday, which is the day after Valentine's Day.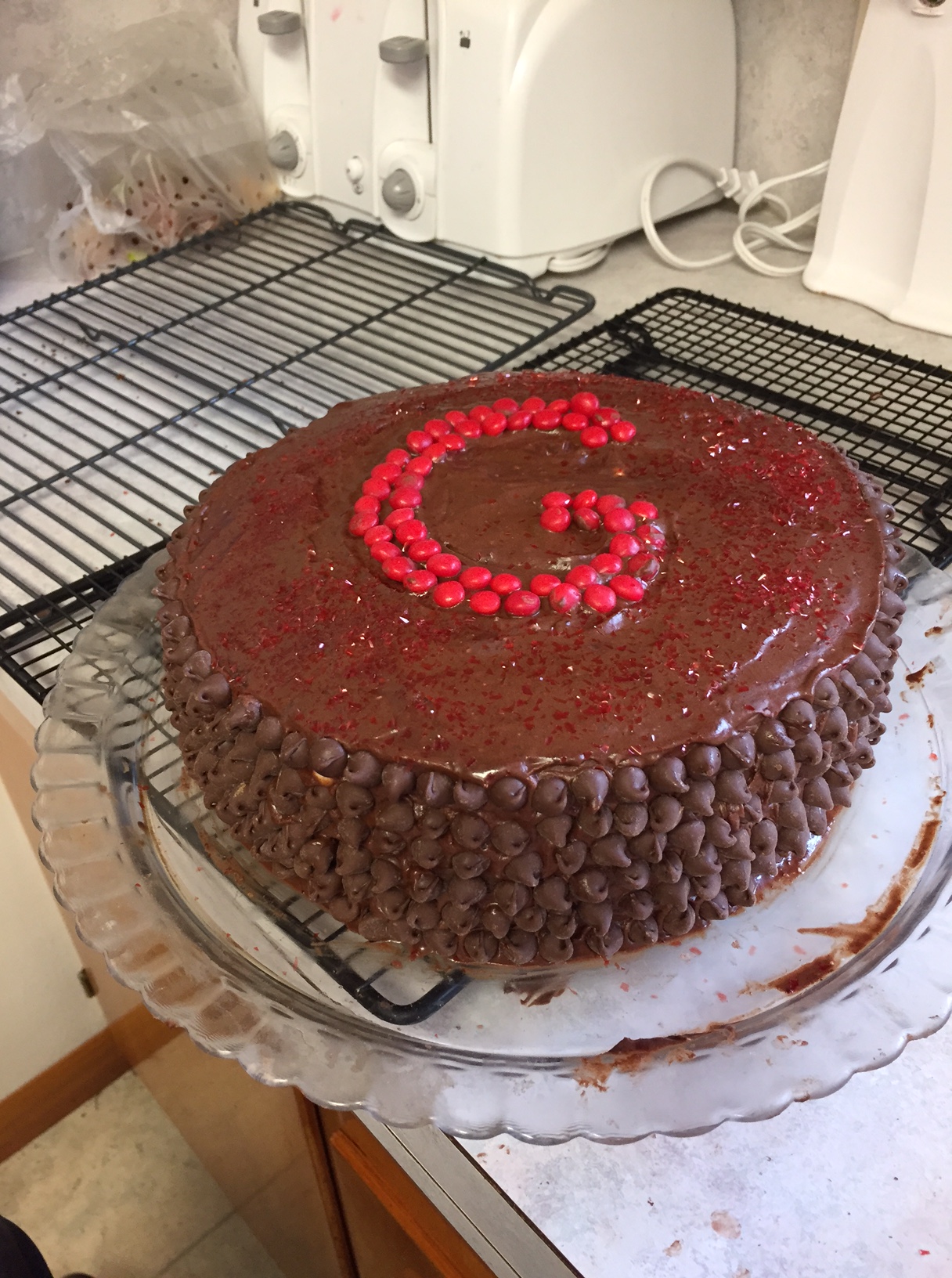 I was amazed at how nice they looked!  Of course, we are all helping Rob eat his, and it tastes great!  We even got about 6 or 8 cupcakes as well from the leftover batter.  It made a lot.
We went down to the farm store and bought some flowers and some potting soil.  We used a pot I had, and the girls planted flowers in it as a birthday gift from all of us.  They chose the colors carefully and it turned out great.  They also got a flower for my aunt (their great aunt), and some chocolates for Grandma.  Last evening, Alissa babysat her siblings so her parents could go out for dinner for Valentine's and got up super early to give her mom breakfast in bed for her birthday.
It was a gorgeous day, and I love how we spent it.