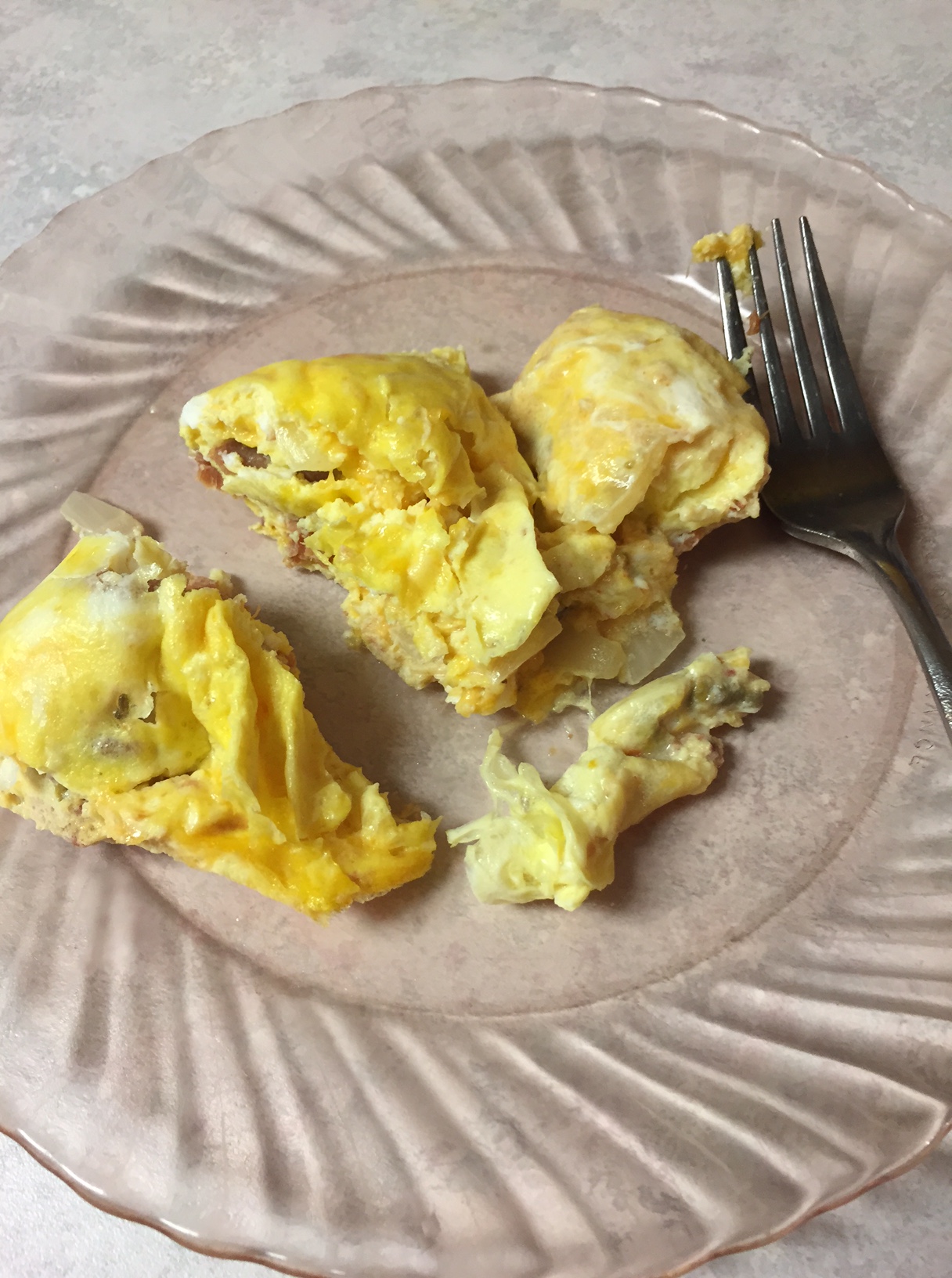 Eggs are a wonderful, nutrition-packed, inexpensive low-carb food.  I use a lot of them in my meals.  One way I love to eat them is hard boiled and dipped in salt and pepper, or made into egg salad sandwiches.  Another thing I like to do is make Deviled Eggs.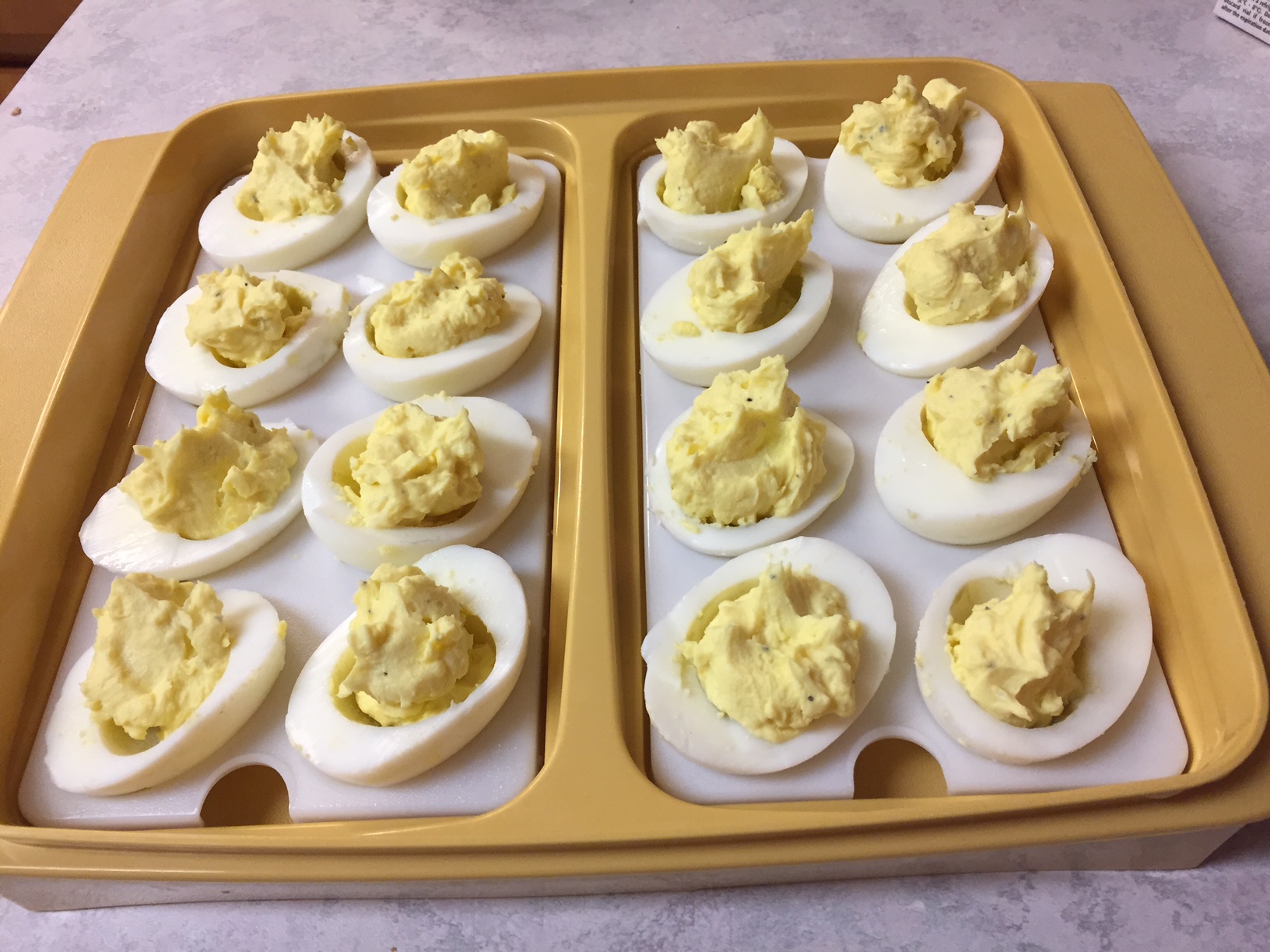 In testing some recipes for an upcoming class Rob and I are teaching for 4-H (outdoor cooking),  I tried making eggs boiled in a bag.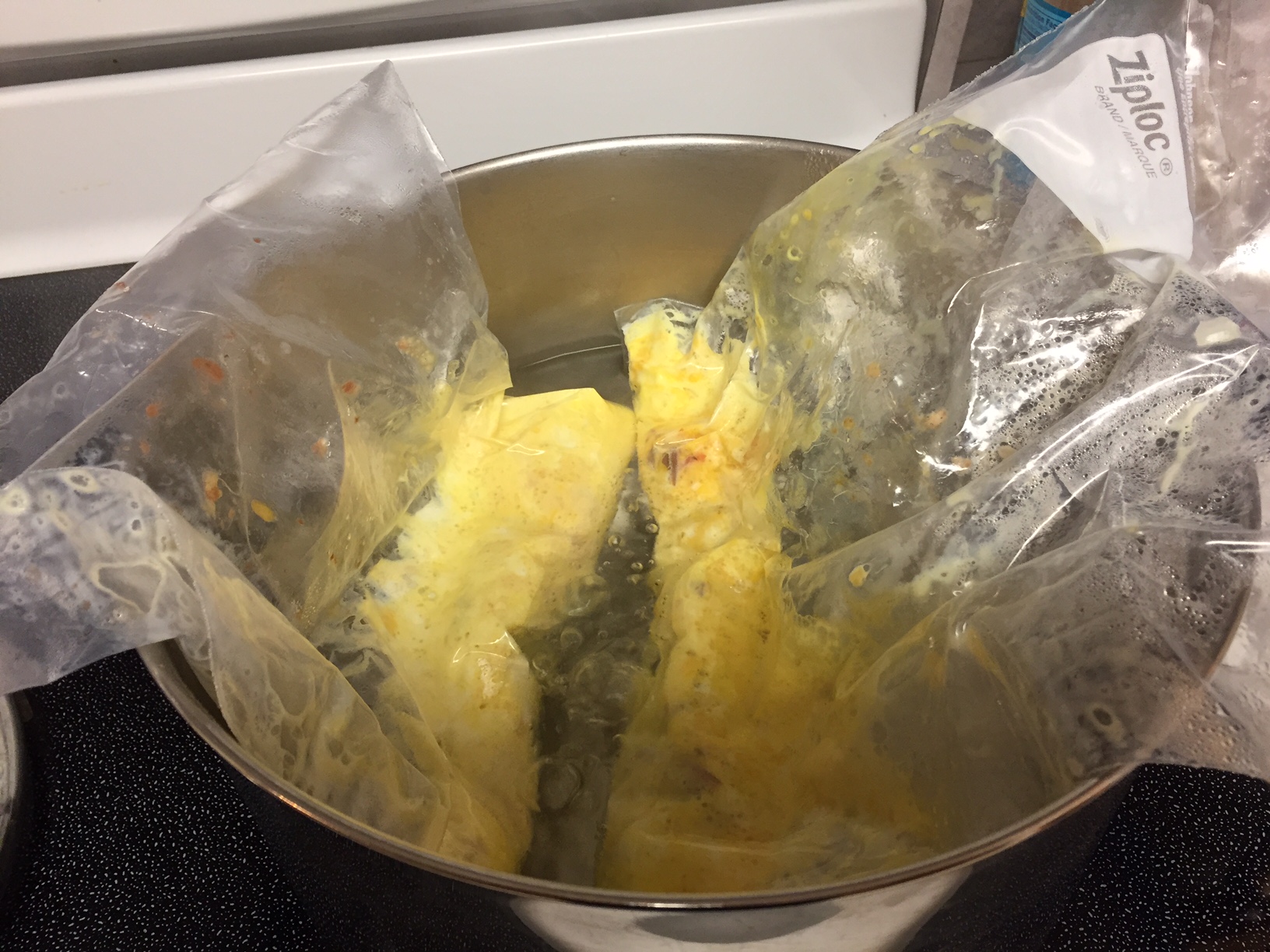 There were lots of recipes on the internet for these, and Rob had made them before.  So, I combined the recipes, and chose one to print for the hand-outs we are going to give the kids.  We will actually be making beef stew, a fire-starting kit, and roasting marshmallows with the remaining time.  I will give out recipes for additional things they can do when camping, and this will be one of them.
I put 2 eggs in a gallon-sized freezer Ziplock bag and squished them up.  Then I added 2 Tablespoons cheese, 1 Tablespoon chopped onion, 2 Tablespoons ham bits and about 2 teaspoons salsa.  I mixed by squishing the bag and dropped into the pan of boiling water.  I left them in there for 13 minutes, as instructed, but part of the eggs needed a little more time.  I ate the cooked ones and just left the uncooked eggs in the bags in the hot water with the burner turned off and they were cooked just fine when Rob got up and ate them.  Basically, you can add any mix-ins you want, such as peppers, green onions, mushrooms, etc.  They were good, and did not need any salt added, I think because my ham was pretty salty.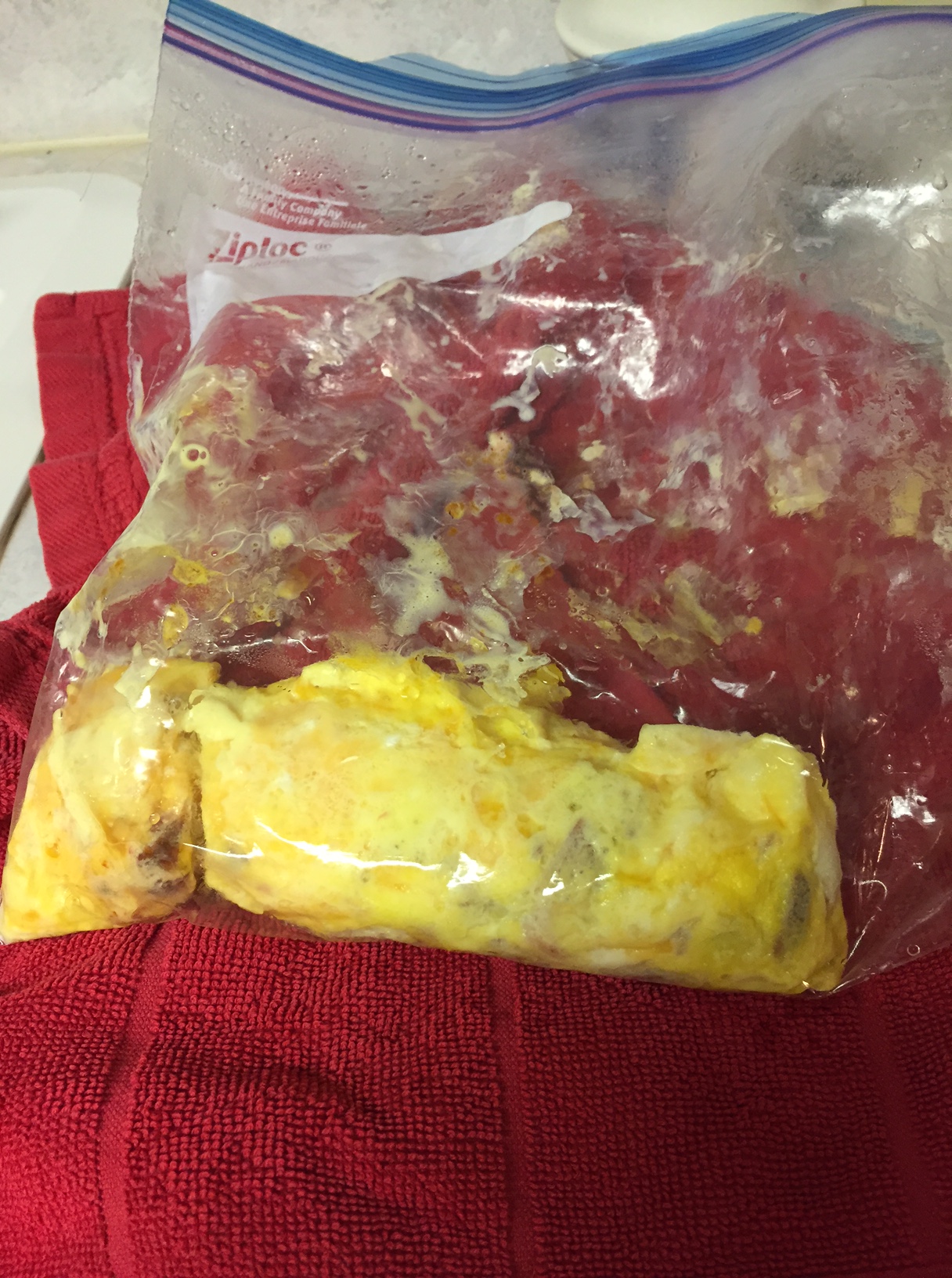 I'm going to remember this for one of our camping trips.  It could be made outside on the outdoor stove our camper has, or over the fire, or on a camp stove on the picnic table.  I even saw that some people on the internet had pre-cracked the eggs and put them in a plastic bottle, then just poured some in the bag.  Then, you just throw everything away–no pans to wash.