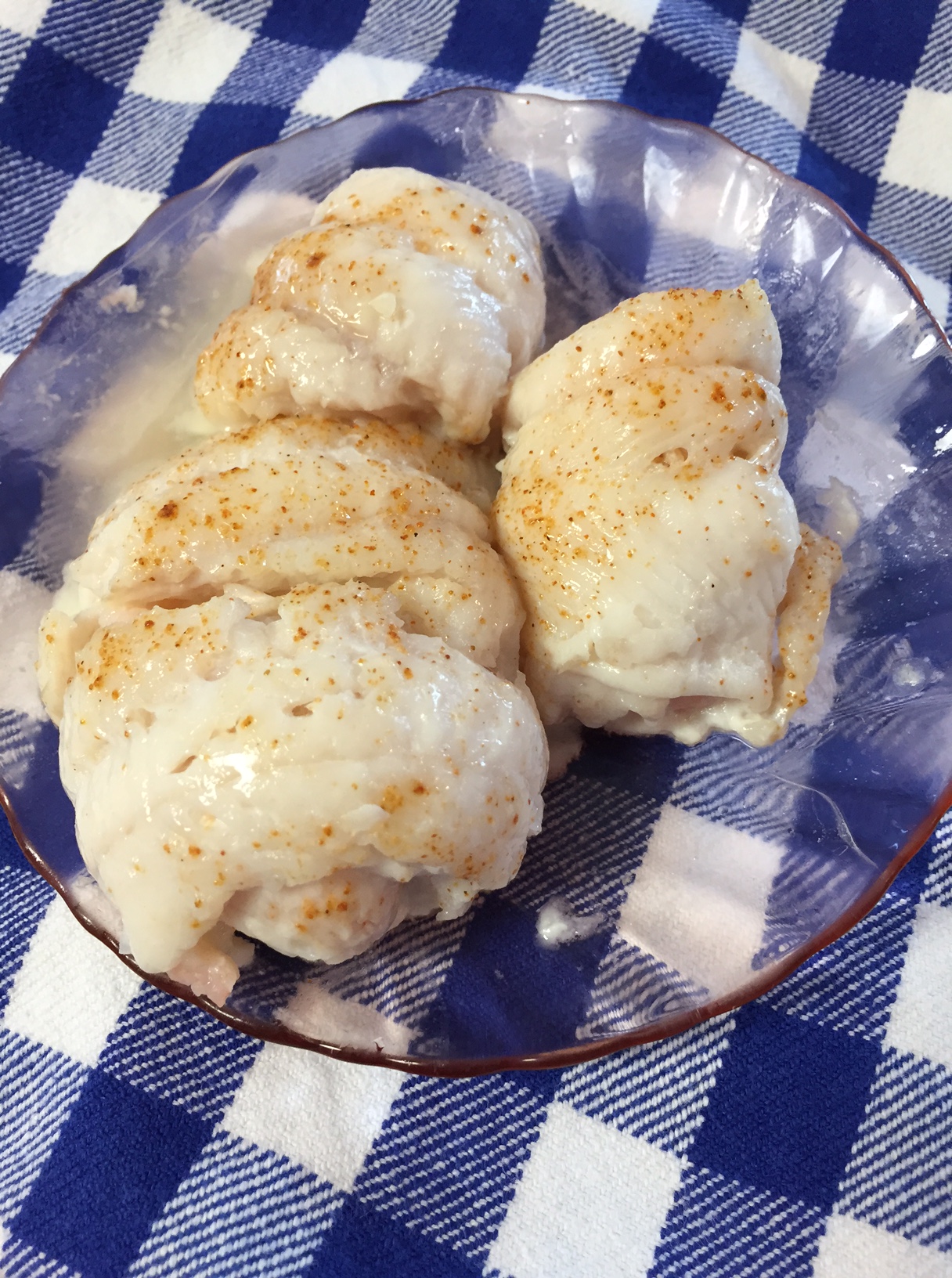 Recently, Dover Sole was on sale.  I remembered a simple recipe a woman at a fish counter had told me years ago, and I thought I'd try it again.  It's very simple, but elegant.
I bought 1 lb Dover Sole, and laid it out flat.  I took my garlic-salt grinder and ground garlic/salt all over the fish.  Then, I sprinkled it with thawed salad shrimp, probably about 1/4 lb in all.  It was not a thick layer of shrimp.  I then took some habenaro cheese I'd gotten at Grocery Outlet a while back and sprinkled shreds sparingly over that.  The original recipe called for pepper jack cheese, and I think that would have been better.  Even the sparing layer I added made it pretty spicy!  I then rolled it up, placed it on a foil-lined baking sheet and sprinkled it all with Lowrie's Seasoning Salt.  The smaller rolls-ups took about 10-12 minutes at 350 degrees.  The larger ones took about 17 minutes.  This made 7 roll-ups.  The yield would depend on the size of your fish fillets.
For our family, that was more fish than we needed for one meal.  Since only Ja'Ana likes fish , we were really only feeding 3 people with this, and I think I could have gotten by with 1/2 of a pound of fish.  Because it was so spicy, a little went a long way:)  Also, Dover Sole is a soft fish, and I was very careful to not over cook it, as the butcher warned me that it would be very easy to over-do.  It was a nice change from our usual fare.