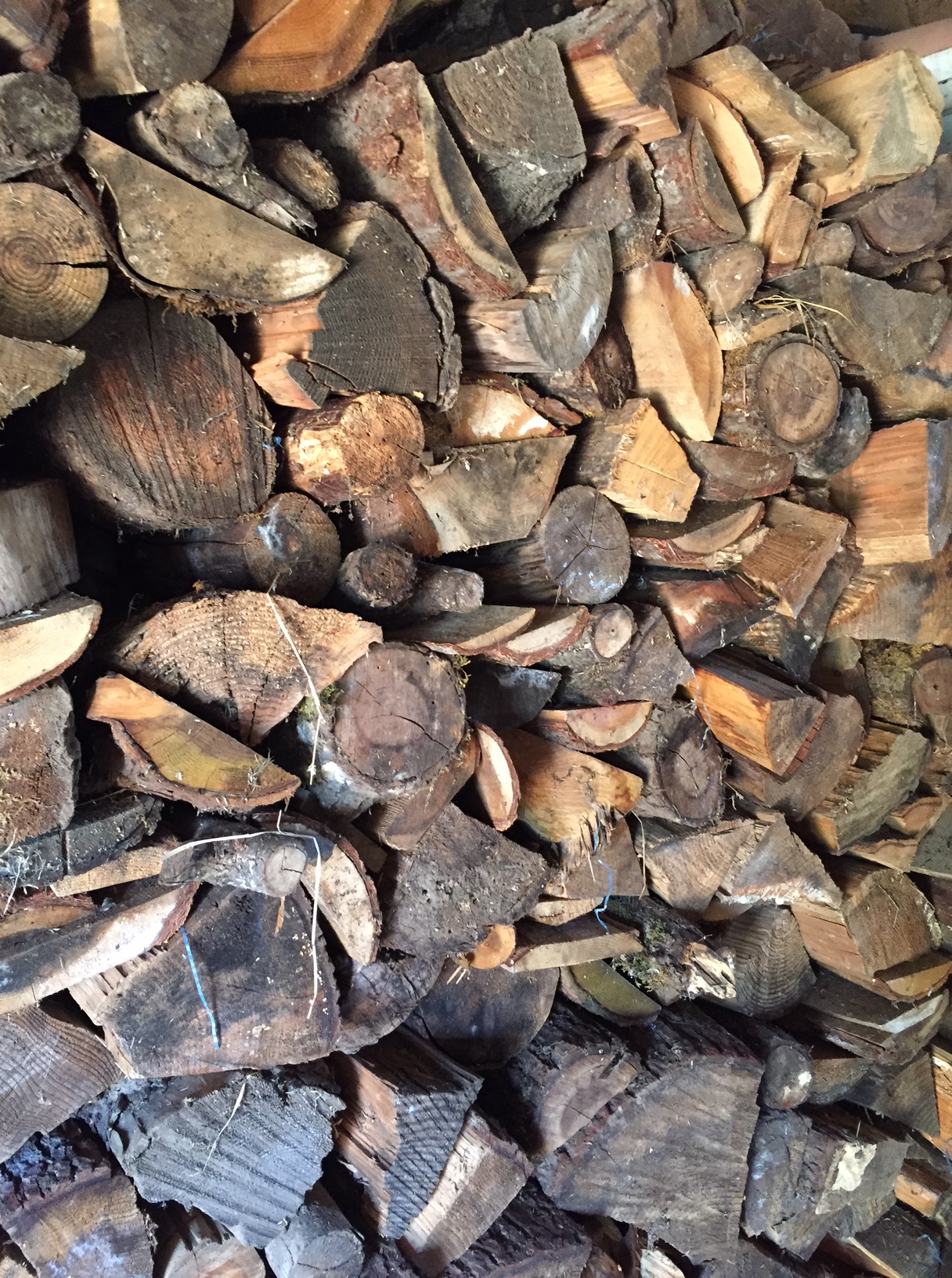 We continued getting ready for winter this week.  We took 2 trips up to my sister's farm, where we had a big pile of wood, and brought it home and stacked it.  We used the van, as we sold the trailer this summer.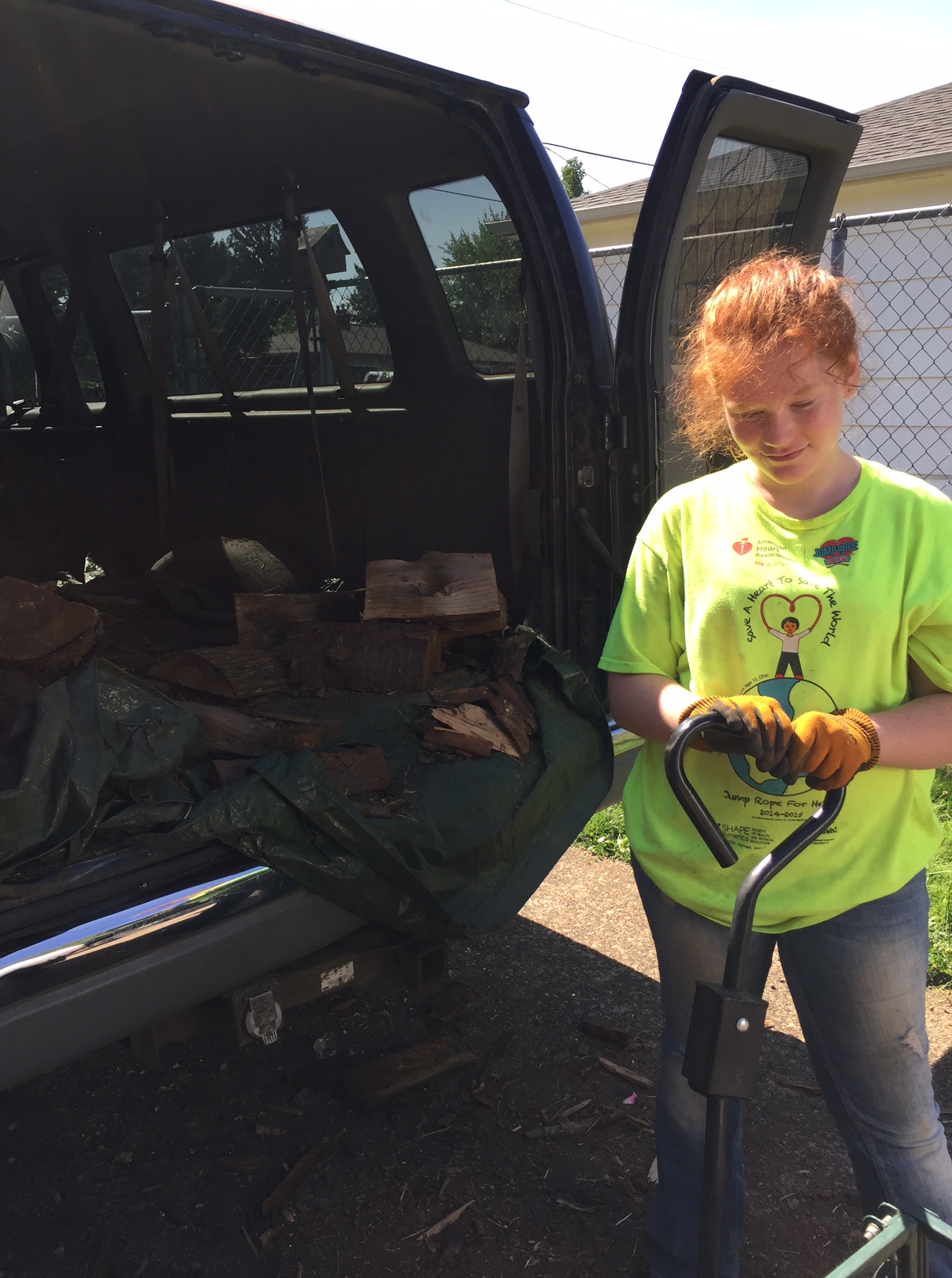 We looked into renting a U-Haul, but decided it would be more tedious, but much less expensive to use the van.  Rob removed all but one bench seat, and put a large tarp down, and it worked just fine.  There is a little more wood up there, and we plan to get it next week.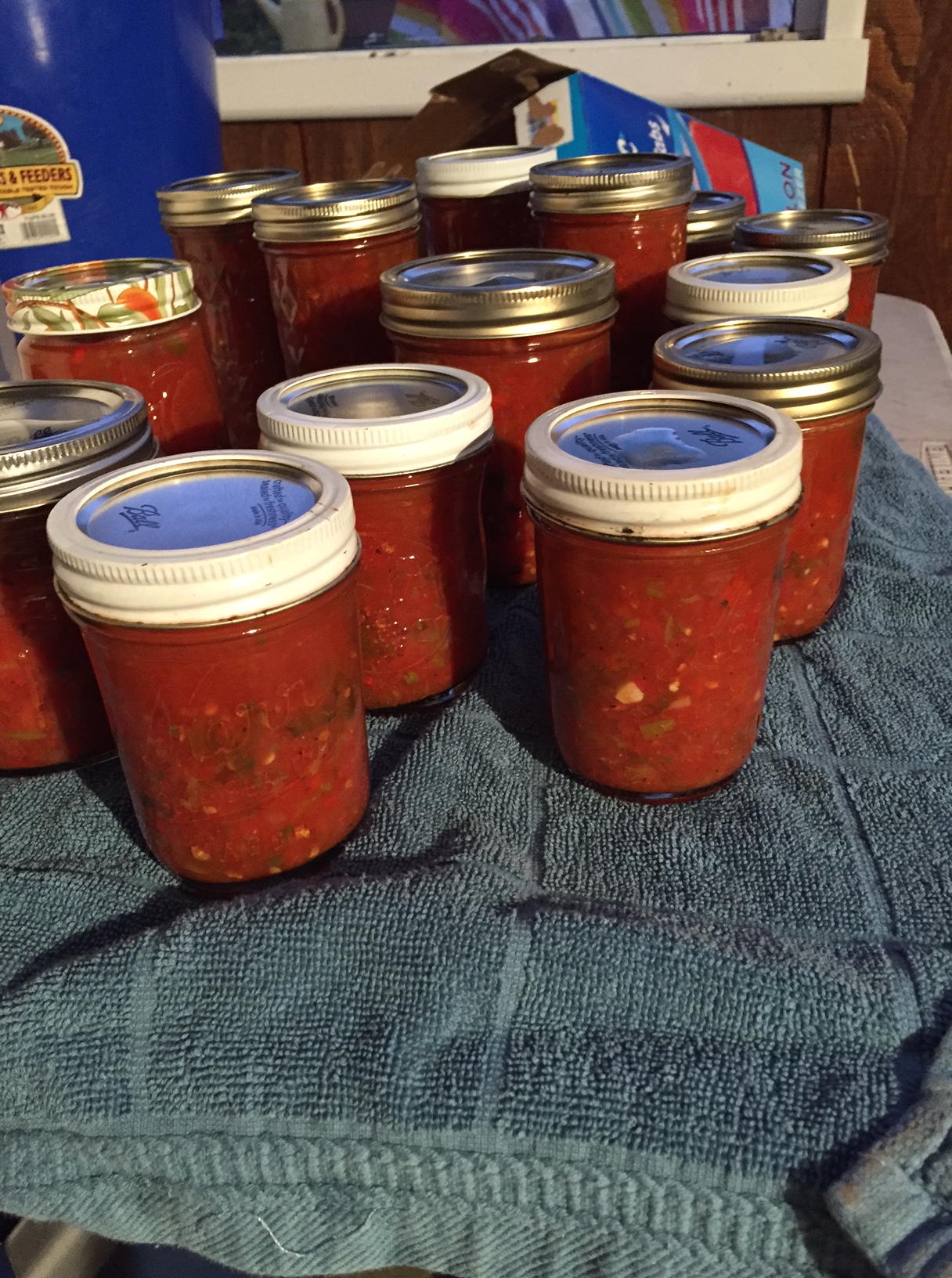 I made salsa, and canned it.  I got 14 jars, a mixture between pints and 1/2 pints.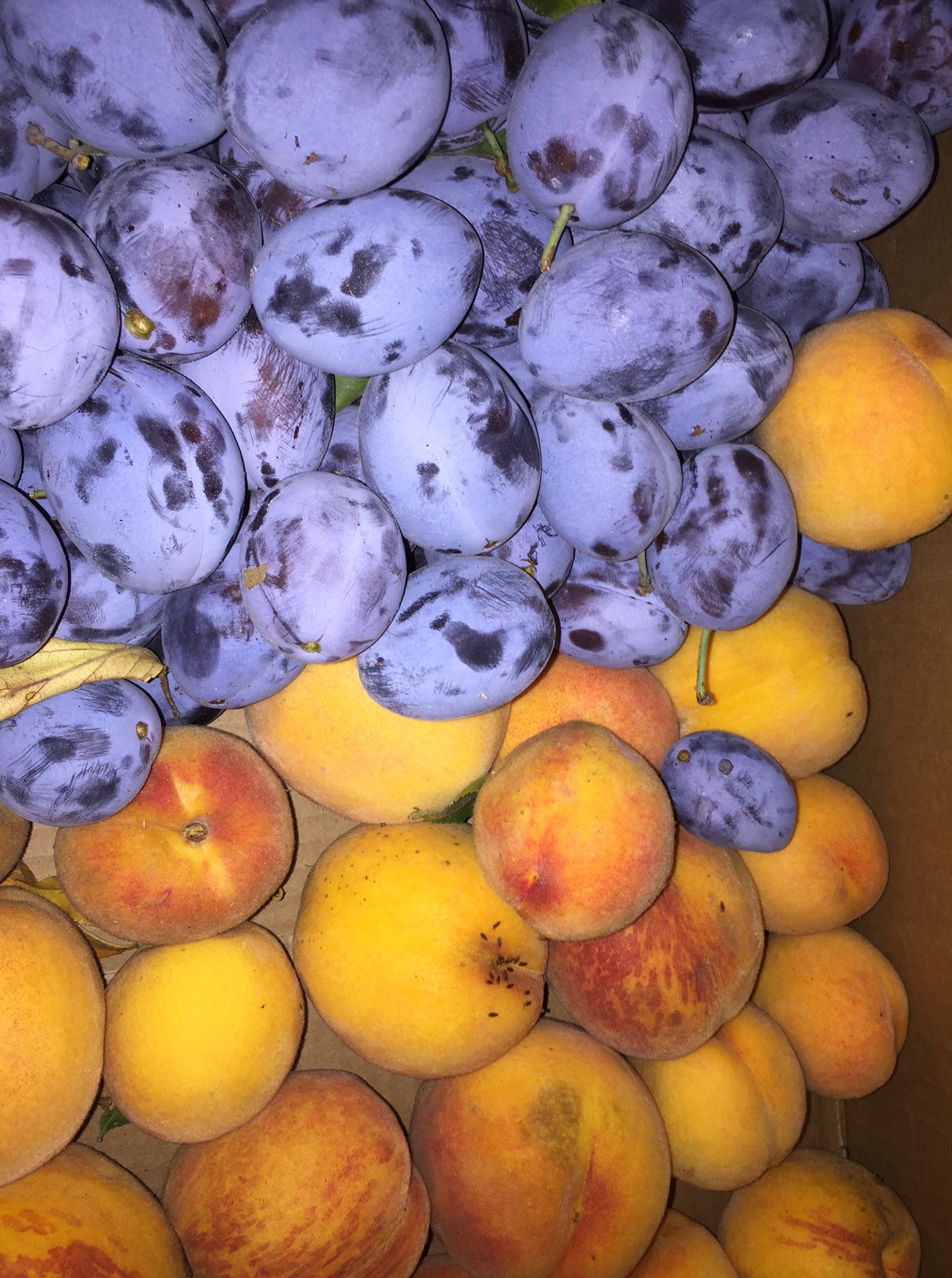 While up at the farm, my sister gave me prunes, peaches, peppers, potatoes, onions, tomatoes, and corn.  Yum!  I used some of those things, plus what I had from my garden to make the salsa.  I will can the tomatoes in a few days, along with some from my garden.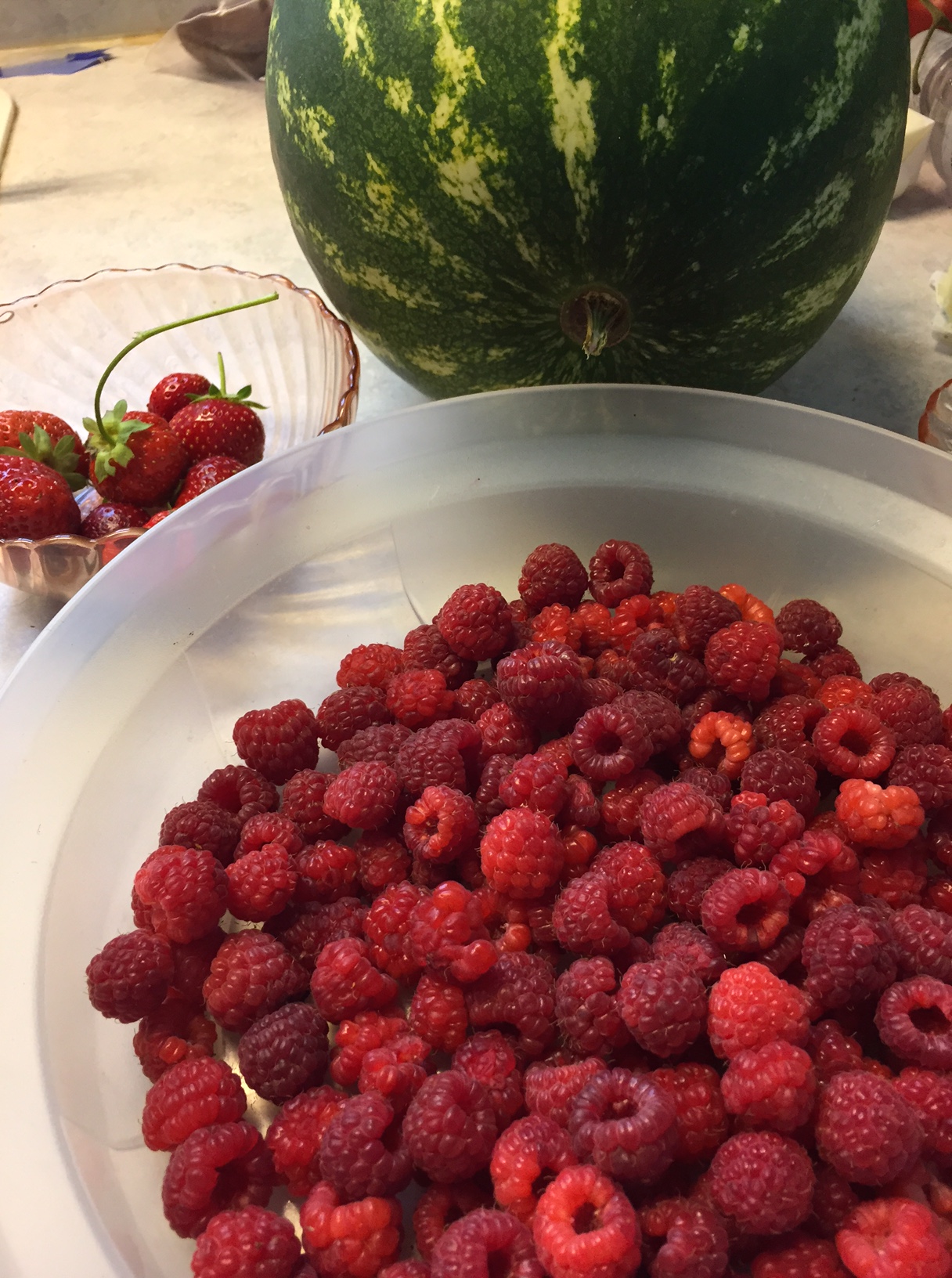 We are about to cut the last watermelon.  I also picked raspberries, a few strawberries,  cantaloupe, snow peas, and beans from my garden.  I've been freezing the berries as I get them.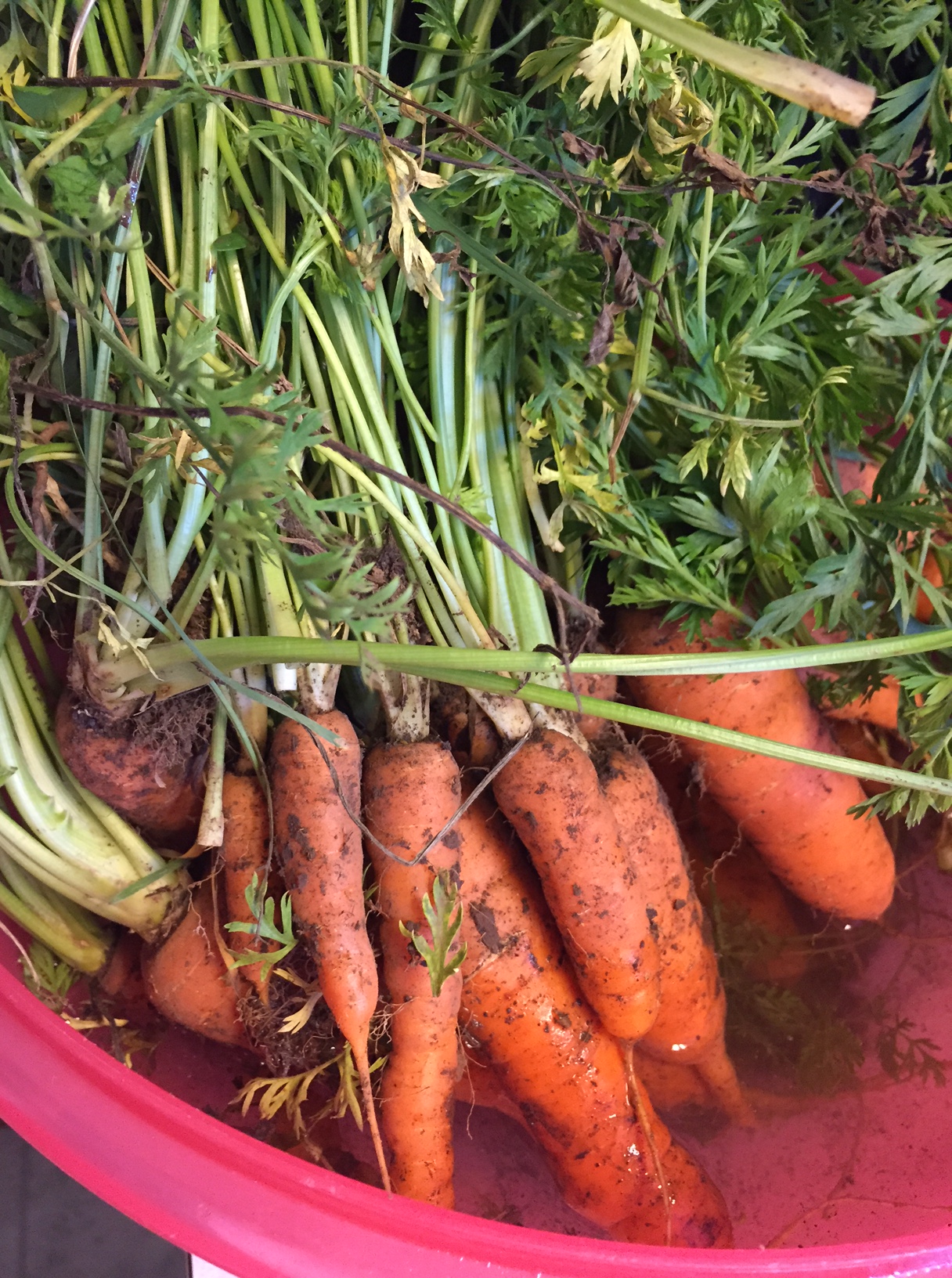 I also pulled the first carrots.
I made some recipes from the current Cooking Light Magazine.  I made Sweet Potato-Red Lentil Curry in the crock pot, and Basil Chicken.  They were both good and used things I had on hand.  I think the Basil Chicken will become a family favorite, for sure. The curry was good, too, but it was more of a soup than anything, the way we did it:)   I also made a simple beef stew in the crock pot another day, and we ate leftovers, corn dogs, tacos, and hot dogs other times.
Rob started back to work this week, and I started my regular schedule of getting my niece and nephew off the bus 3 days per week, and started back into homeschool with the 2 girls, Ja'Ana, my daughter, and Alissa, my niece.  We are using the library more this year for school, so we went there this week, as well.  Patsy also started school.
Rob gets the extra hour of work again this year, and needs to ride the little yellow school bus with a child who needs assistance. That extra bit of time was really helpful last year when the paycheck came each month, so we were glad to hear that he could do that again.   Last year, Rob parked the van in a certain parking lot.   He had permission.   This year he was informed by a very unkind, grumpy woman that if he dared to park there again, she WOULD have him towed, and so on and so forth.   So, the bus dispatcher decided that they would now pick him up AT OUR DOOR!  Isn't that awesome?  Now he will use no gas at all unless that particular child is sick and he has to drive to work.  It was pretty funny to watch him get on the bus Friday morning:)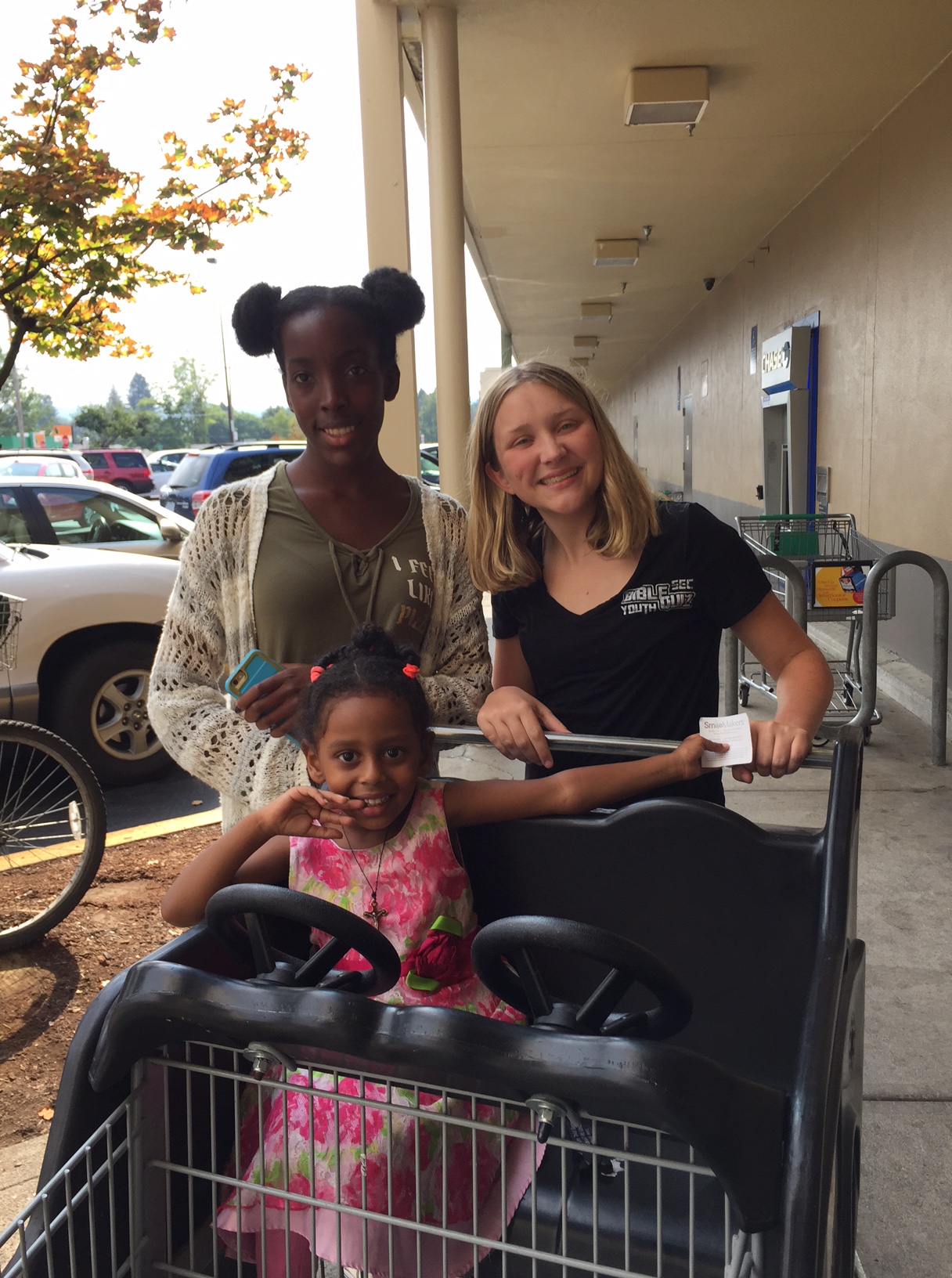 We did the "deal" at Fred Meyers this week several times, and even took my friend Harnet and little Danait there so they could do it, too.  Harnet confessed she did not really understand how it worked, and I confessed it had taken me a while to figure it out, too.  What you did this week was buy items in increments of 5, and then they would be 99c each. They included 4 lb bags of sugar, 1/2 gallons of milk, Life cereal, Goldfish crackers, granola bars, 18 eggs, and some bread. There may have been more choices, but I was interested in those things.  You could do it however many times you wanted, as long as it was in multiples of 5.  I ended up with 4-1/2 doz. eggs, 4 gallons of milk, 32 pounds of sugar, several boxes of cereal and several bags of crackers, 1 loaf of bread and 1 box of granola bars.  I was especially pleased at the sugar for 25c/lb.  I usually feel happy if it's 40c/lb.  This is even less expensive per pound than buying a large bag at Cash and Carry.   I was getting very low after all the canning I've been doing. Harnet got 2 milks, eggs, bread, and sugar.  She was pleased as well, as those were things she needed, and all 5 for under $5.
I had to buy some odd items as well, this week, such as curry paste, a box of tea, etc., but I found it all, and everyone was well fed.  We did not go out to eat, but were flexible with when we ate, and sometimes what we ate.  I'm sure we will settle into a schedule quickly, but this week felt a little choppy.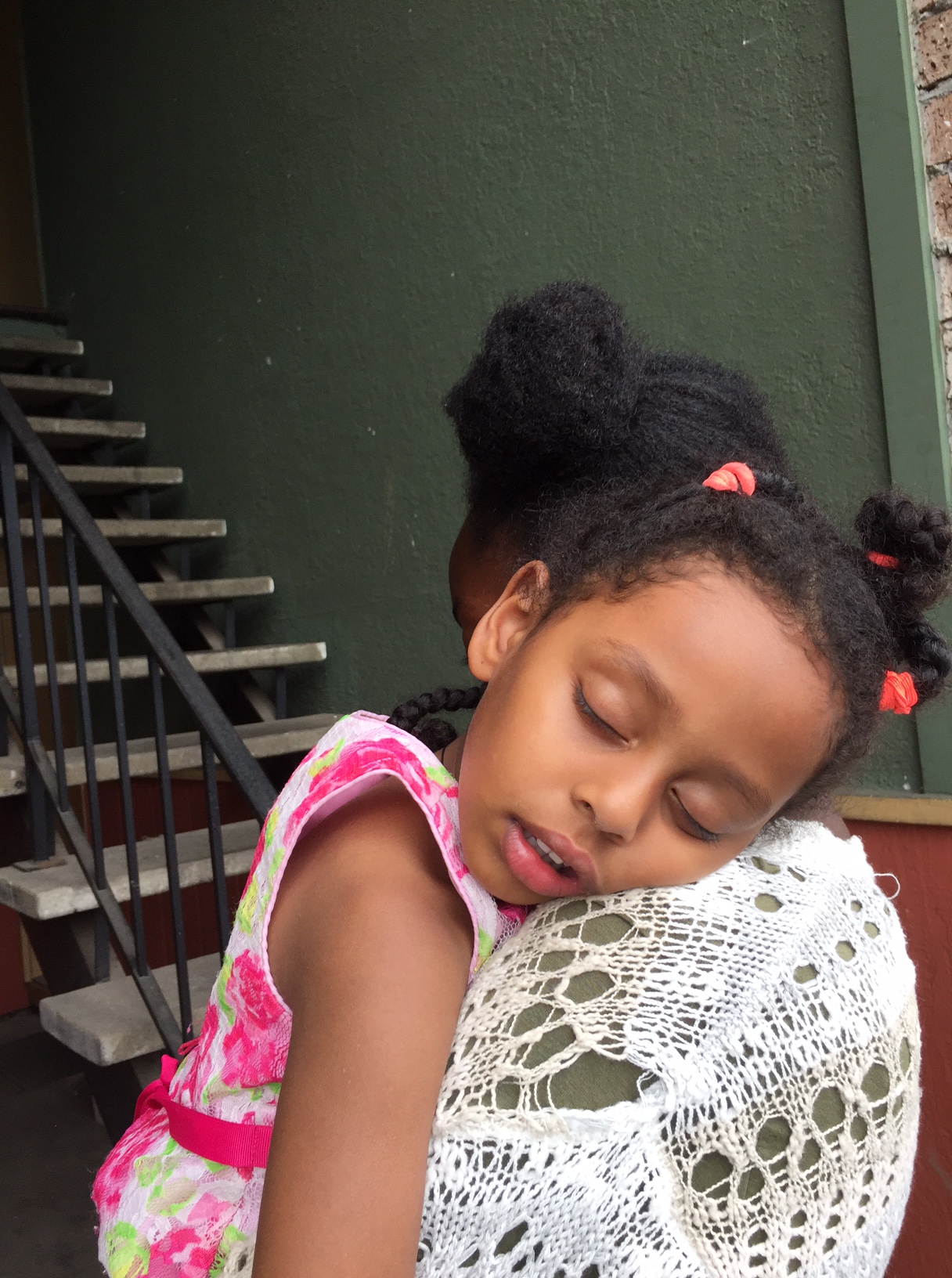 The big girls wore her out!  She loves every minute she spends with them.  So sweet:)
How did your week go?