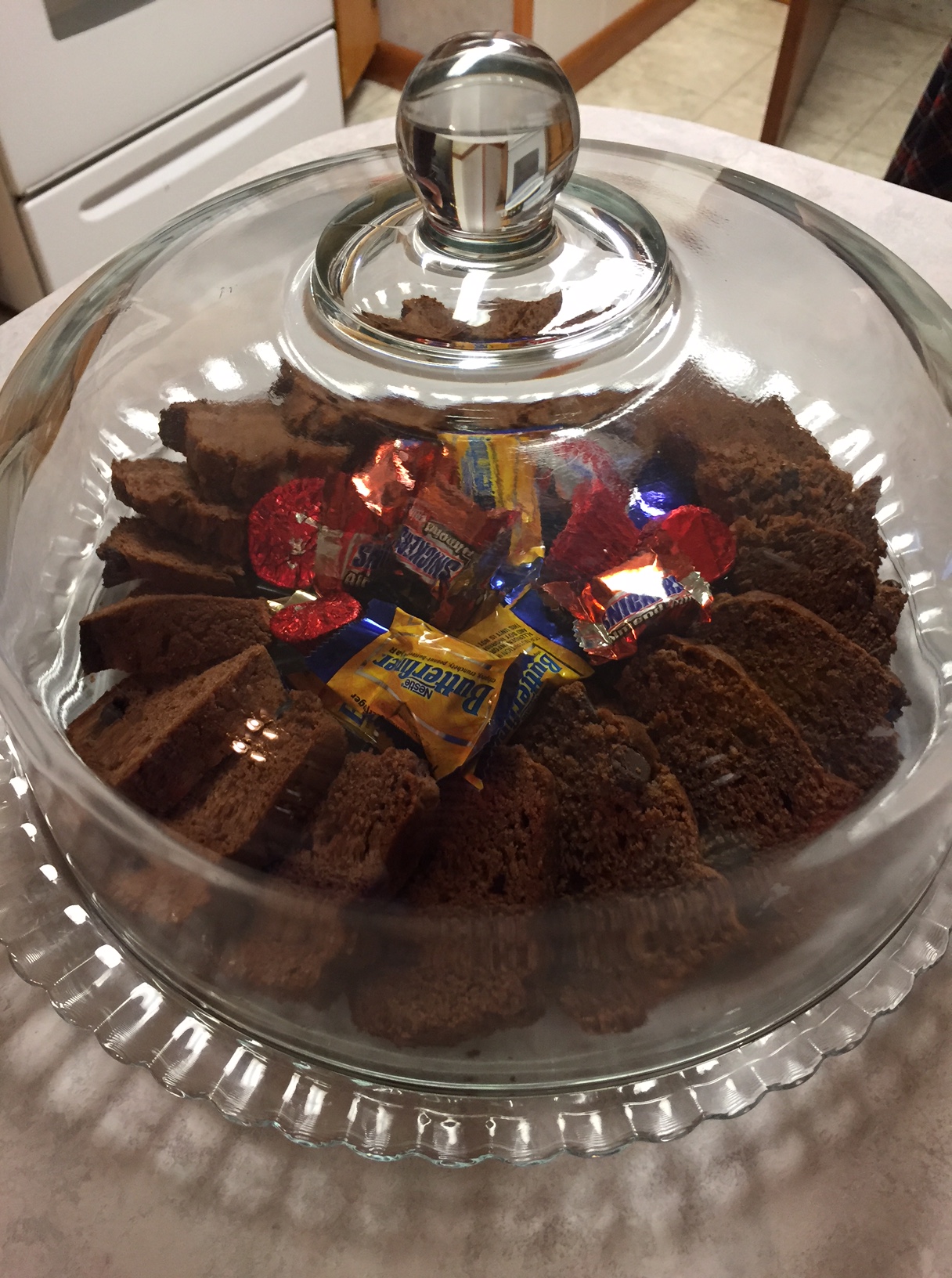 It was my sister's birthday, so I made gluten-free double chocolate loaf cake with chocolate candy.  (Can you tell she likes chocolate?)  We all enjoyed it with taco bar at Family Sunday Dinner.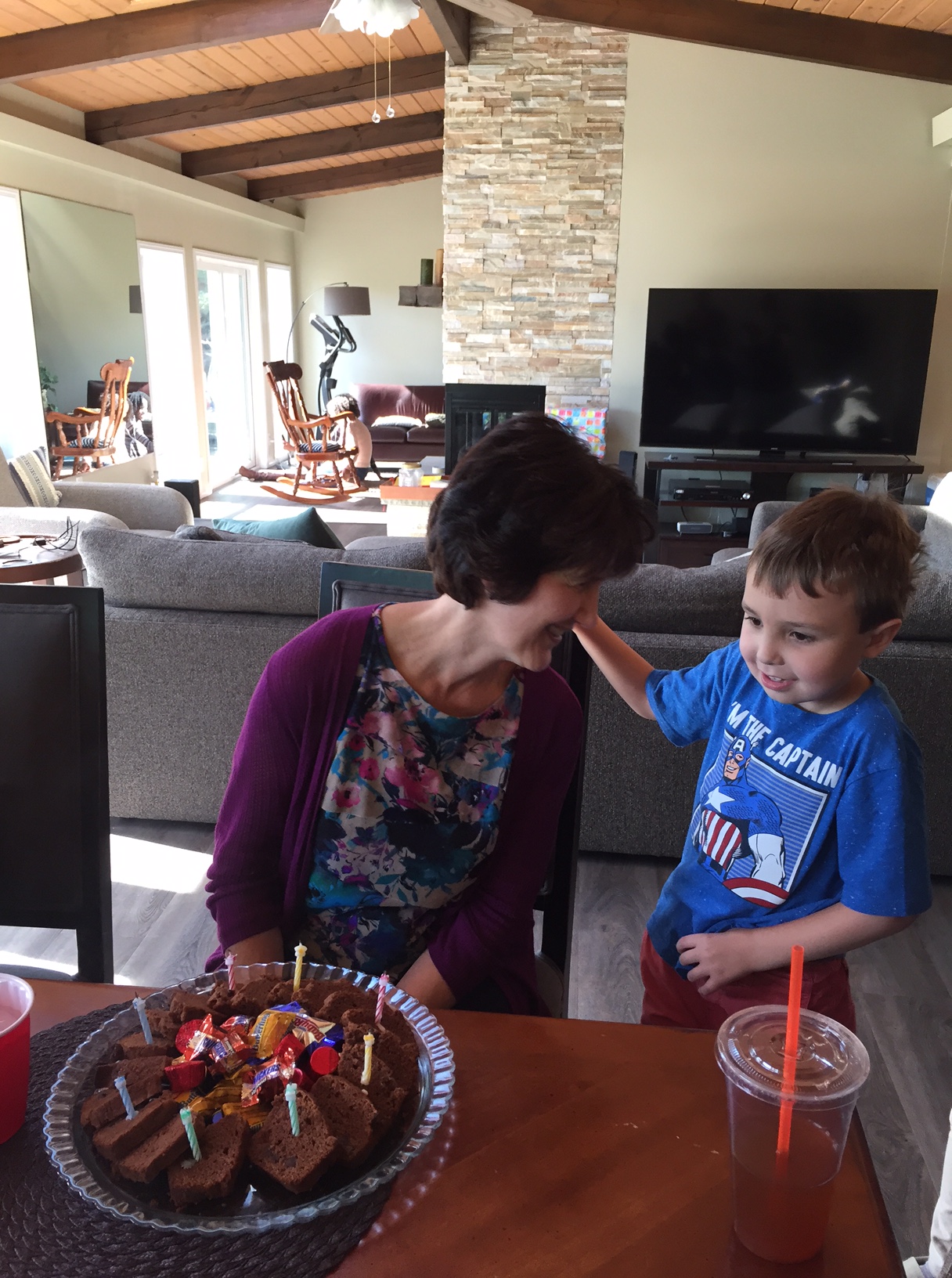 She had plenty of help blowing out the candles.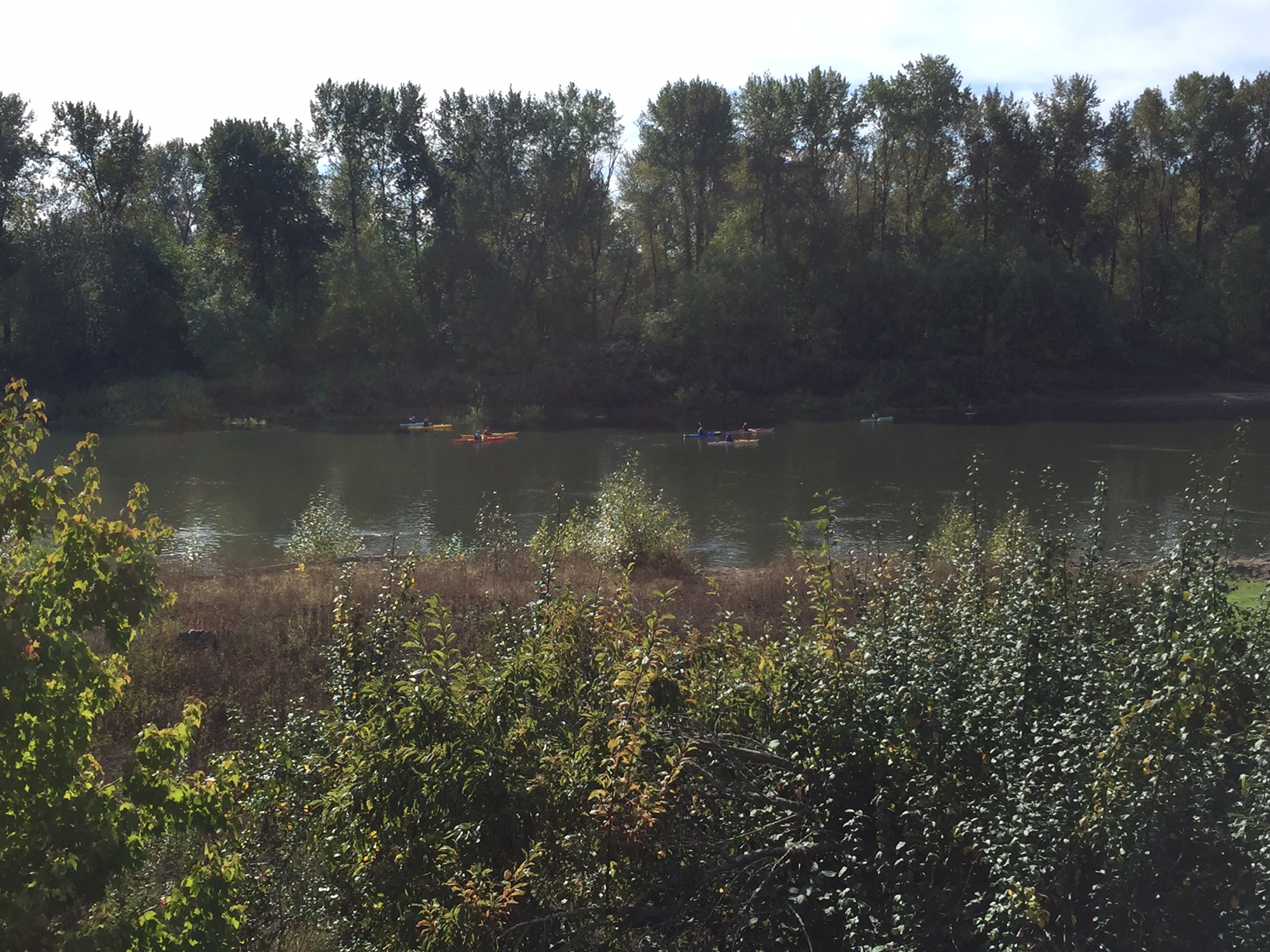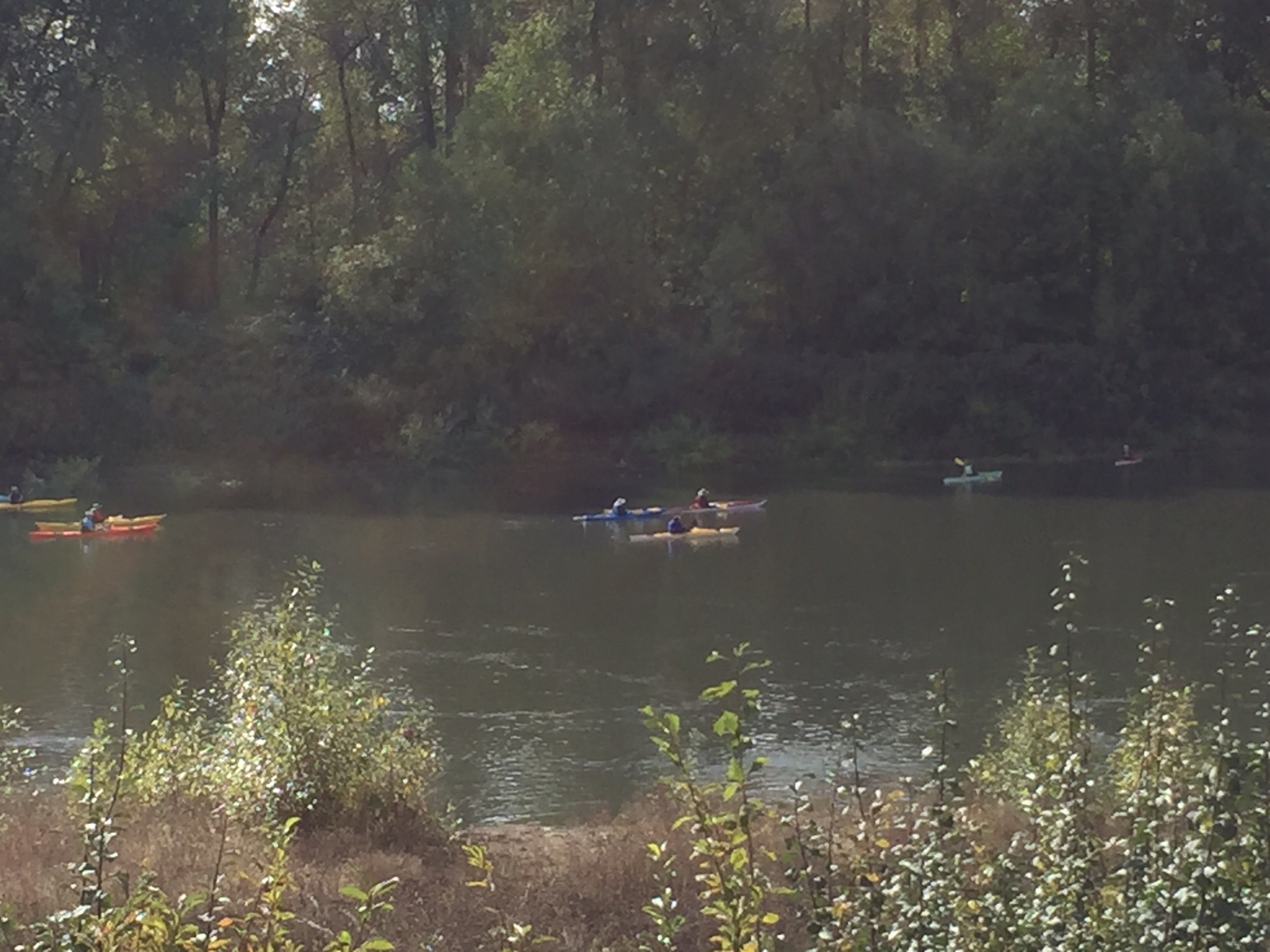 It was a beautiful day on the river, and I saw a group of kayakers paddle by while I was getting the finishing touches on the meal at my sister's house.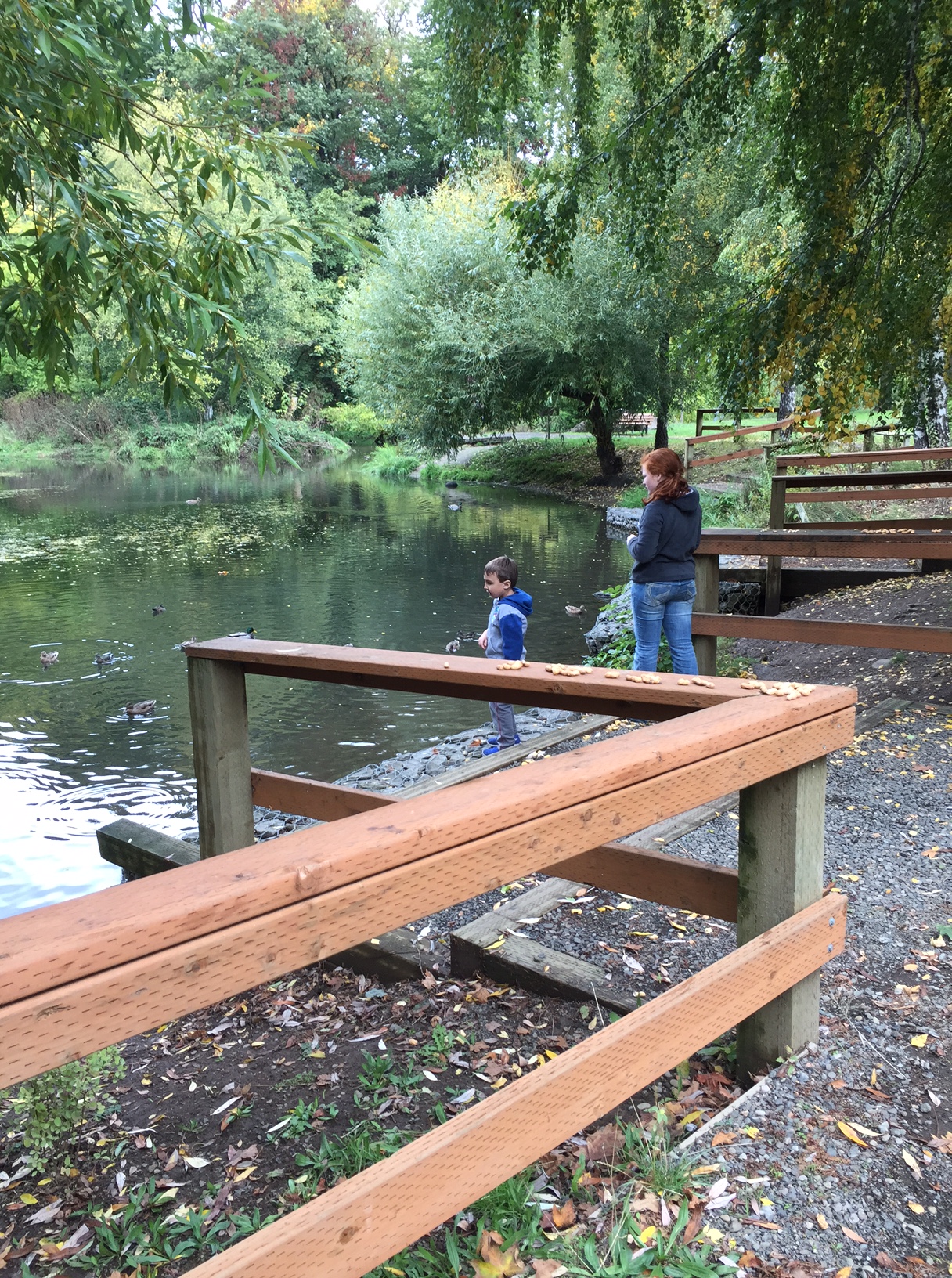 We took Patsy and Jake to a pond to see ducks.  They had a great time.  Some kind soul had put peanuts on the railing and they cracked some of them out for the ducks and left the rest for squirrels.
I took Michaela and Patsy to the YMCA pool to swim, using our membership.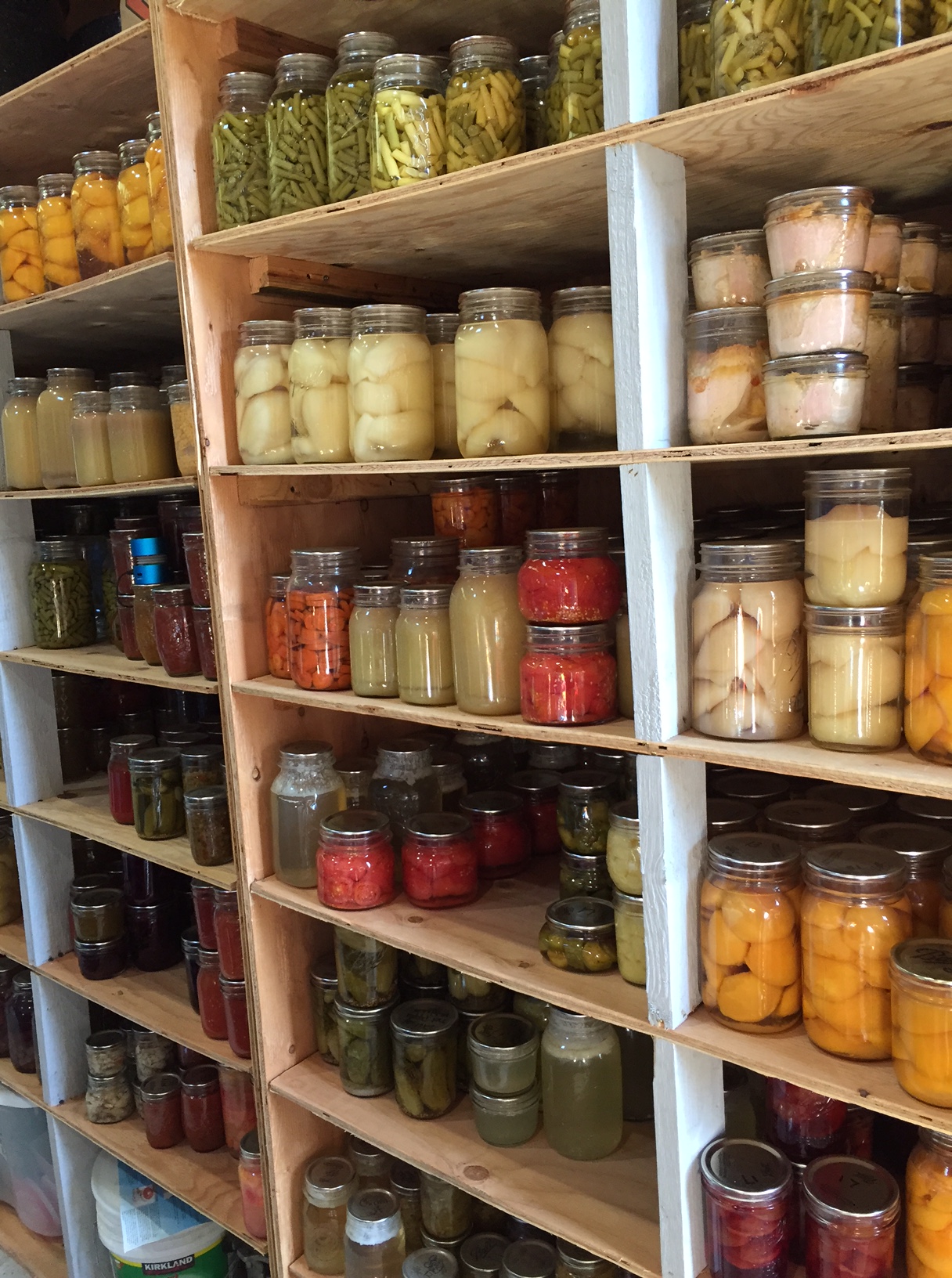 We spent several hours cleaning in the shop on Saturday.  I took a few minutes to enjoy looking at all the canning we have done.  We are doing very well using several jars of canned items each week.  I am also using several freezer items each week.  The freezers are crammed full with all the produce from summer and other items.  As much as I enjoy looking at it and knowing I have so much food at my fingertips, I really enjoy using it!  After all, I can make more next summer, and it helps me get good food on the table fast and inexpensively all winter.
I found several pictures while cleaning the shop and Rob hung up the ones I wanted in the house.  We put the rest of them in a pile to donate, along with a few other boxes of items we do not need any more.
I was able to get all the things I wanted and needed from Costco and stay within the budget I had set.  I am still searching for butter at a low price, but $3/lb is the best I've found at the regular store, and they were 4 boxes for around $11 at Costco, which is $2.75/lb.  So, I can live with that for now.
Rob fixed the broken part on our wood stove and we heated with wood for one day this week.  Then the weather warmed up.  It's all ready to go for the next cold day, though.  Fall has arrived and we have had a few rainy days, then sunny ones, but always cooler, and the nights are getting very cold. We even had a light frost one morning. There are still a few items in the garden, but their days are numbered, for sure.
We went to a rummage sale, but only found a very few small items we wanted.  We will try again another less-rainy day.  I have a few things I'm looking out for.