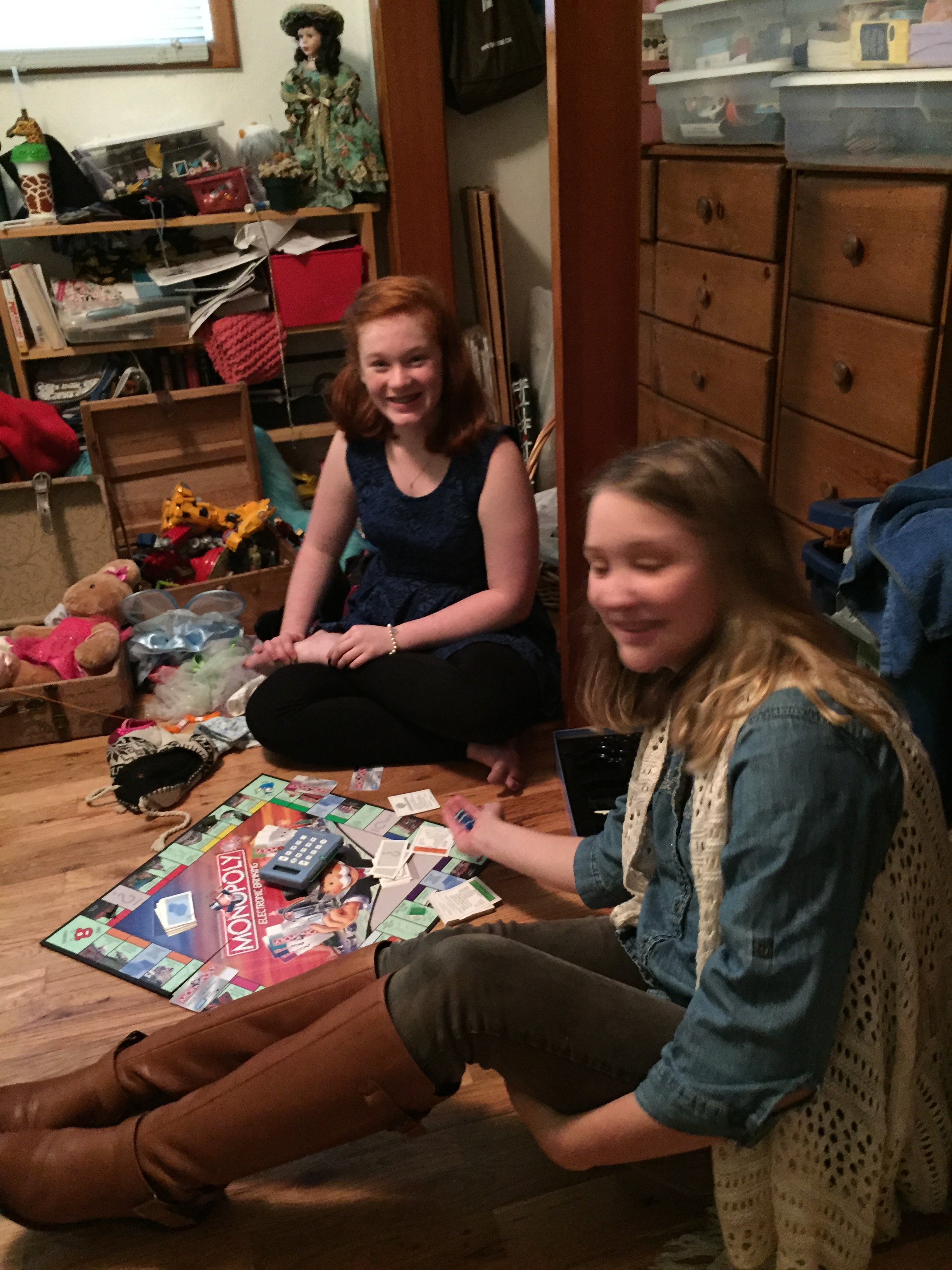 We had a wonderful Thanksgiving Day with 20 people sharing the day at our house.  I had a few anxious thoughts about where they were all going to sit, but it all worked out beautifully once I figured things out.
We set up a table in front of our fireplace.  Luckily the day was so warm that I did not have to build a fire, so those guests did not get roasted:)  In the garage, I put an extra leaf in the table that stays out there and put some tv trays by the chairs.  I also put extra chairs and tv trays where ever there was a corner.  Lastly, I broke my "don't eat on the couch" rule, and no one spilled.  Patsy's room became the play room, and the kids played games in there.
We had SO much food!  We had all the traditional foods, with a few twists.  I cooked the turkey on Tuesday, and just warmed it up.  The potatoes, though, I mashed that morning, and made gravy.  Our family loves potatoes, and we ate the entire 10 lbs!
Then we took off for a couple of days of camping at the beach.  No matter how rainy and wet, we still love it!  And, boy did it turn out to be rainy and wet!!  Last night, Rob had to get up around midnight and put the awning in, it was so windy.  Then, a little later in the night, the power went out.  He got up again to change the water heater to propane, the the fridge does it by itself. Then it came back on, and woke us up again.  We drove home today, very slowly and safely, wishing we had a couple more days because we needed a nap!!!
We took Jake with us, as he has been longing to go camping for months.  This morning, he was already asking when the next camping trip would be.  We stayed inside for the most part, watching movies, reading books.  The kids did lots of craft kits and  Legos.
The sad news is that my main computer crashed   It's in the shop.  So, my phone will have to do for now, and I find blogging much harder.  (Note:  The phone did not work at all, nothing posted, there just was not any reception there in most places, so I'm now switched out to an old computer that we had at home and am making a better post.  Sadly, this computer will not do pictures, so I have to use the one poor one I was able to load on my phone, plus there are old pictures I can use.  But, no new ones from this trip until the good computer comes home.)  Hopefully, it will be fixed soon.  (Note:  It's fixed.  We lost the entire hard drive and everything on it.  I'm bummed.  We can pick it up whenever we can drive up there–a day or two)