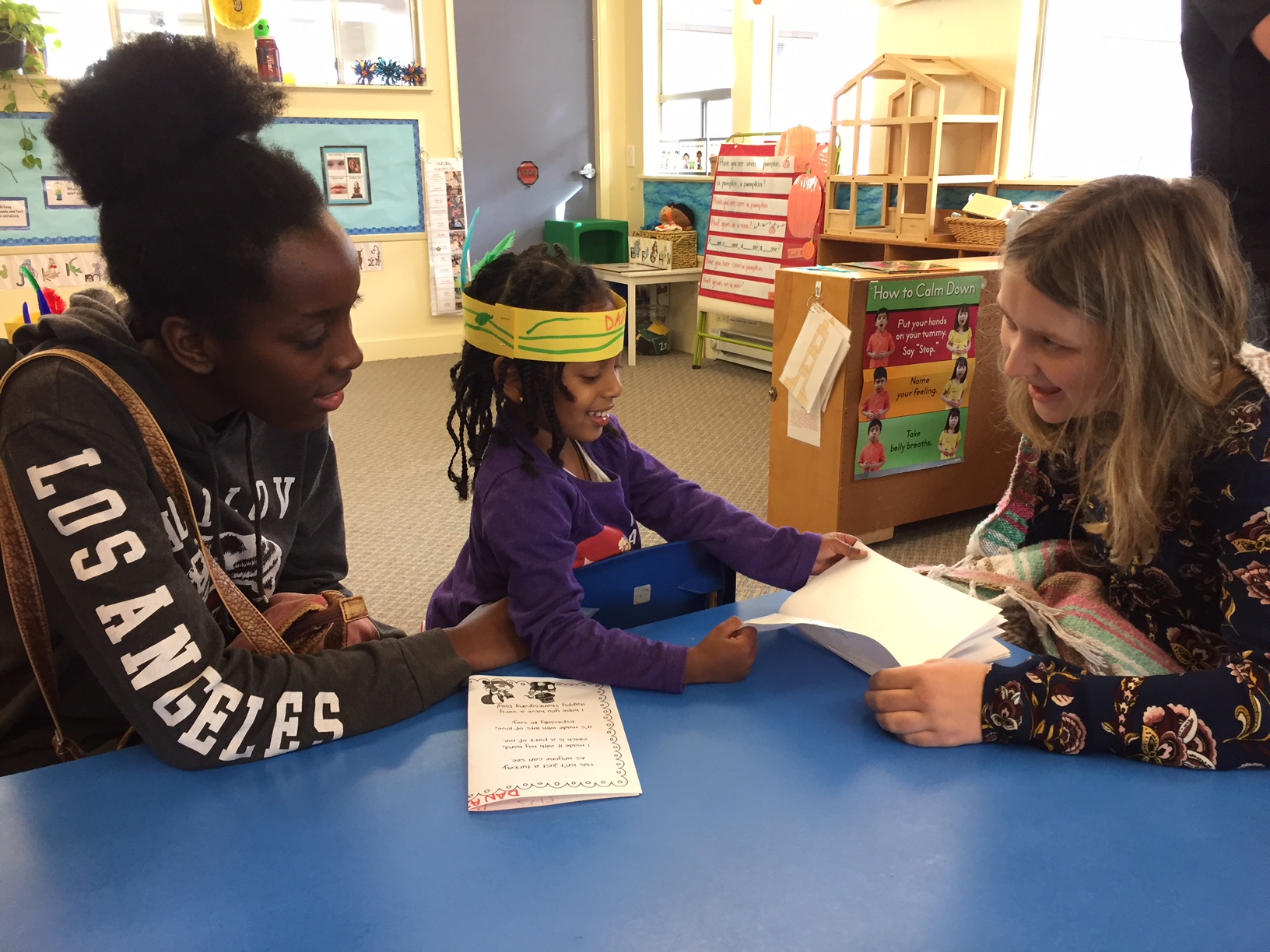 Ja'Ana, Alissa and I went to see Danait's school program.  After singing a few songs, including one about a tree, and one about ABC's, she "read" a book she had colored for the girls.  This was a very quick visit, much shorter than usual, because both Alissa and I had to go to work.  We loved the program–the kids were so cute, and we had snacks the kids had worked on preparing.  When we were preparing to leave, after dropping them off at their home, our last glance at Danait showed her pouting big-time, yelling to the girls, "YOU STAY!!!  YOU STAY!!!"  How gratifying for the girls to know they are loved so much by one certain little 3-year-old girl:)
I did some grocery shopping.  When Rob and I picked up some Christmas gifts at Fred Meyers, the total came above the $50 mark, so we grabbed a 49c/lb turkey for later in the year.  Then, when I did my shopping at Safeway (including my 2-$1.99 butters), I got a 39c/lb turkey.  I chose a small one, since they are easy to handle in the summer.  I had loaded a $2/off a turkey coupon on my Safeway card, but figured they wouldn't use it for such an inexpensive turkey, but they did, and I ended up paying under $3 for that turkey.  Good grief.  I couldn't turn that one down.  While Rob and I were out and about the night before, I had also ran into Safeway and picked up my 2–4 lb sacks of sugar for 99c each.  Today, the deal is frozen pie, and I will skip that one, as I don't need any of those.  I also got a free 2-litre bottle of Dr. Pepper when I bought the turkey.
Patsy made some sugar cookies with a new recipe.  They turned out very tasty, using gluten-free Bob's Red Mill 1-1 flour.
I cleaned for several hours.  I did some organizing, and found all the tablecloths I need for Thursday.  In fact, the table in the garage is all ready for the big day, except decorations, and they are in a pile on top of it.  We will serve buffet-style, so I will set that up the night before or the morning of Thanksgiving.   I feel very prepared for Thanksgiving, and plan to do a little towards it each day, but mostly play with the kids and have a couple of conferences, etc. this coming week.
So, another week of normal has passed in my life.  Sometimes those are the best weeks to me.