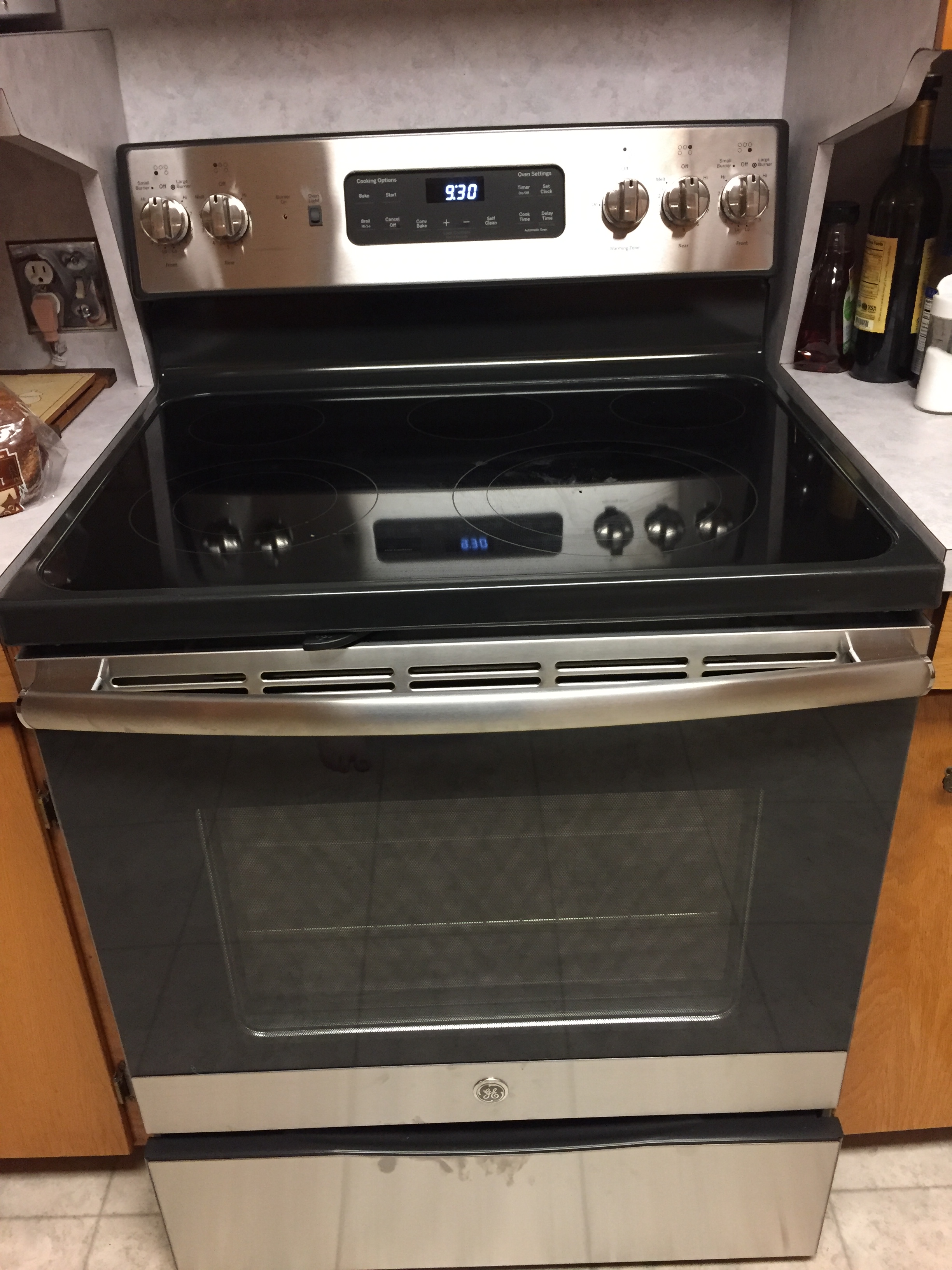 Today, as I was dropping Ja'Ana off at her job, and heading to the store, Rob called.  He did not have good news.  While Patsy was putting away dishes, they heard this loud noise and discovered that the stove had suddenly blown out the breaker, and there was a strong electrical smell.  There had been signs that the old stove was starting to fail, such as 1 burner burning out, and lights that ceased lighting, but….this was death, not just a minor inconvenience.  So, Rob made phone calls, and then went and bought a new stove. It's beautiful:). And that, my friends, is one of the main reasons I try to save money each week….in my life, stuff happens!  Frequently!  It's a bit discouraging to have to spend the money I've been saving, but it would be even worse to have to go without a stove/oven.  I was ok to not have a microwave for a while, but didn't feel I could wait for this.
In the meanwhile…..I had my oldest daughter and husband coming for dinner, and I could no longer bake potatoes or cook veggies on the stove.  The meat was slated for the BBQ, so that was no problem.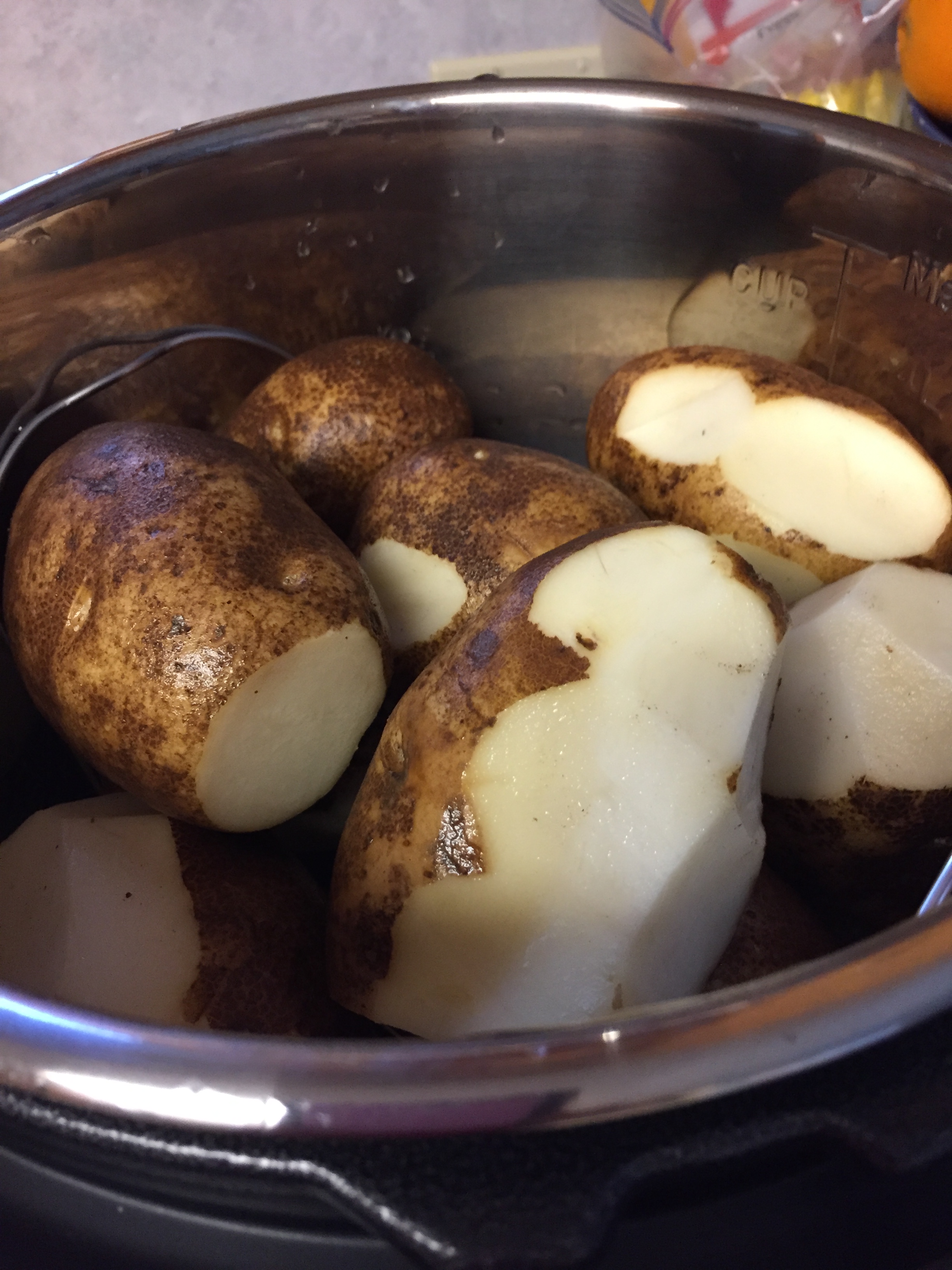 Abbie and I made the potatoes in the Instant Pot, on High for 12 minutes.  We then removed them, and made carrots in there, cooking them on high for 4 minutes.  By then, the BBQ was going, and the stove was installed by Rob and Keith, so I cooked the beans on the new stove.  We had a great time catching up with each other.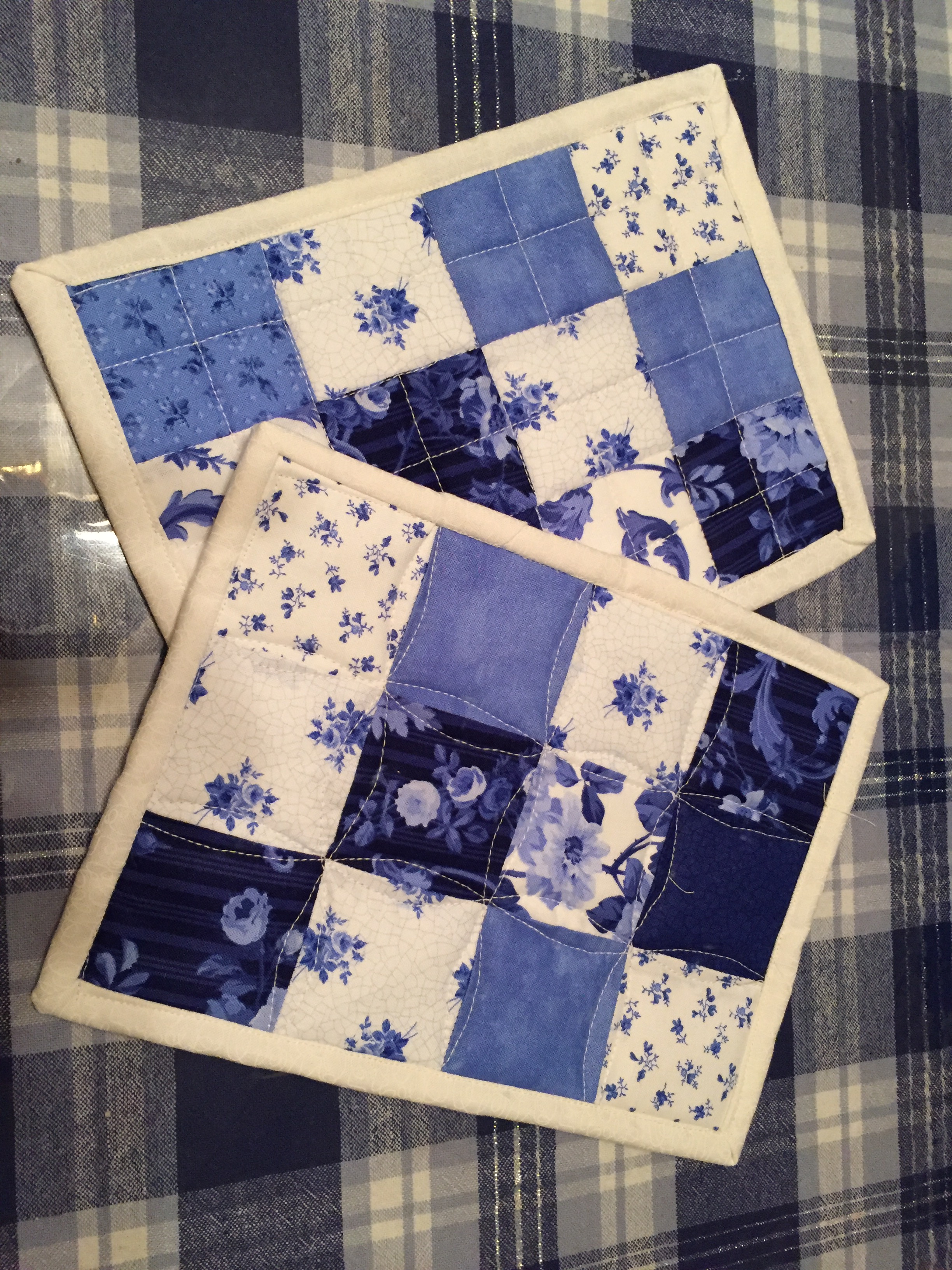 My aunt made me 2 potholders this week.  How did she know such a nice stove would need new potholders?:). I like them so much, I find myself burying them in the drawer so no one will mess them up!
It was my week for gifts.  I was given oranges, flowers, muffins and bread.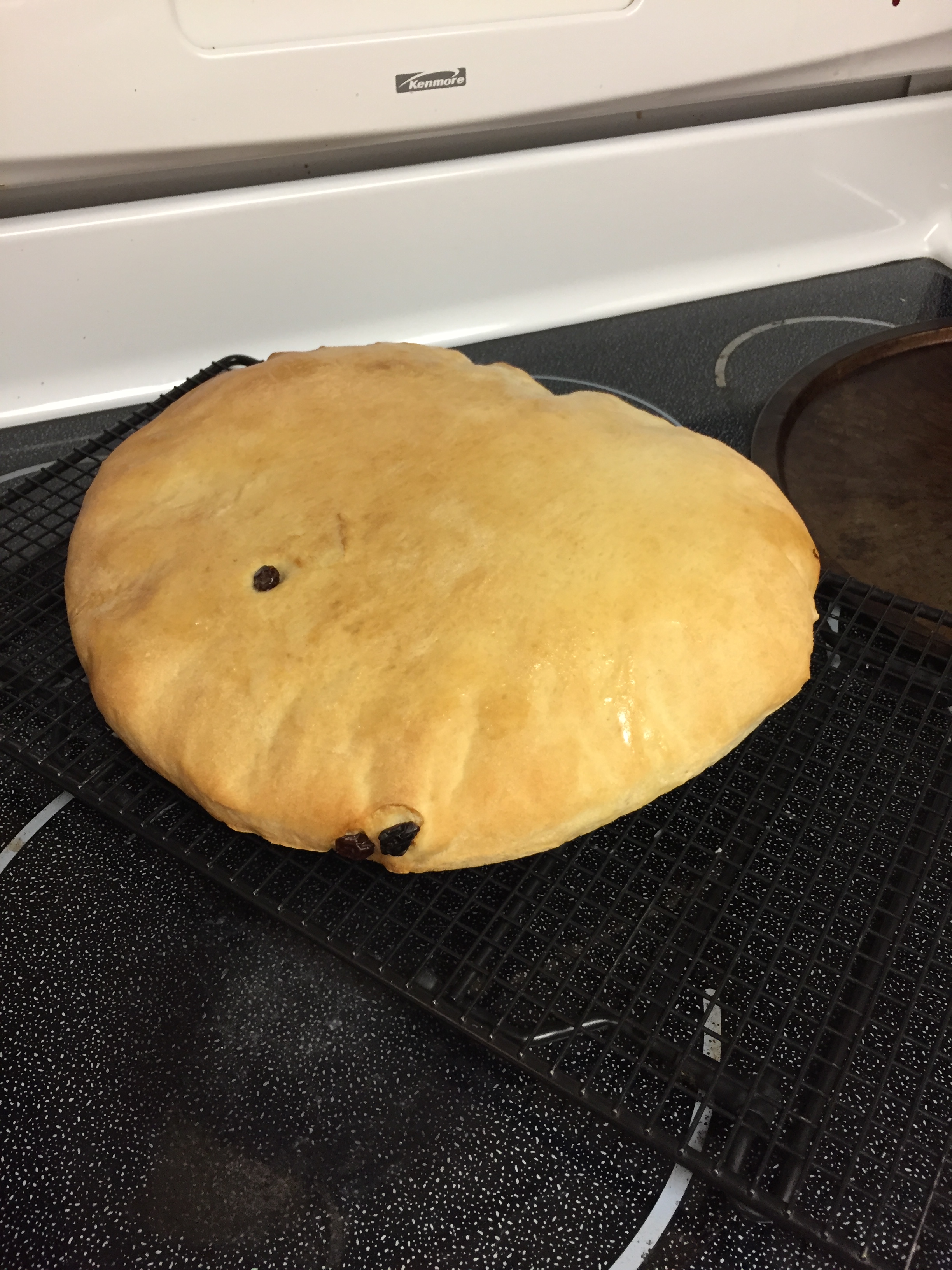 I finished a dish towel.  I haven't been embroidering much, but picked it up again this week.
That's not all that got finished!  I'm excited to announce that…..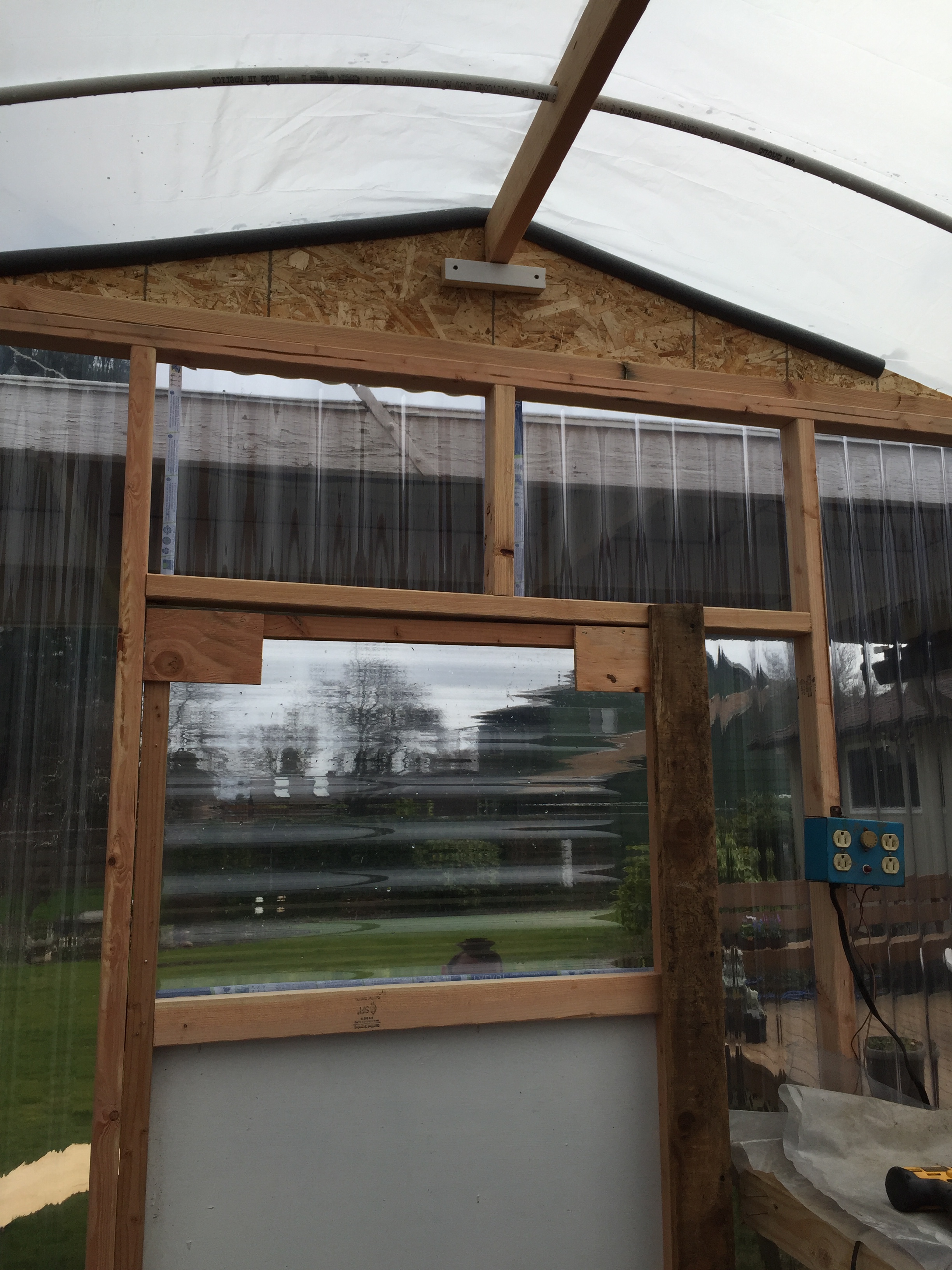 The greenhouse is DONE!  Rob finished this morning. The roof is on, the door is done, and it's already getting warm in there.   He build a table for the trays of seedlings, put our heat mat on it, and I got a little planted today.  Hopefully, more tomorrow after church!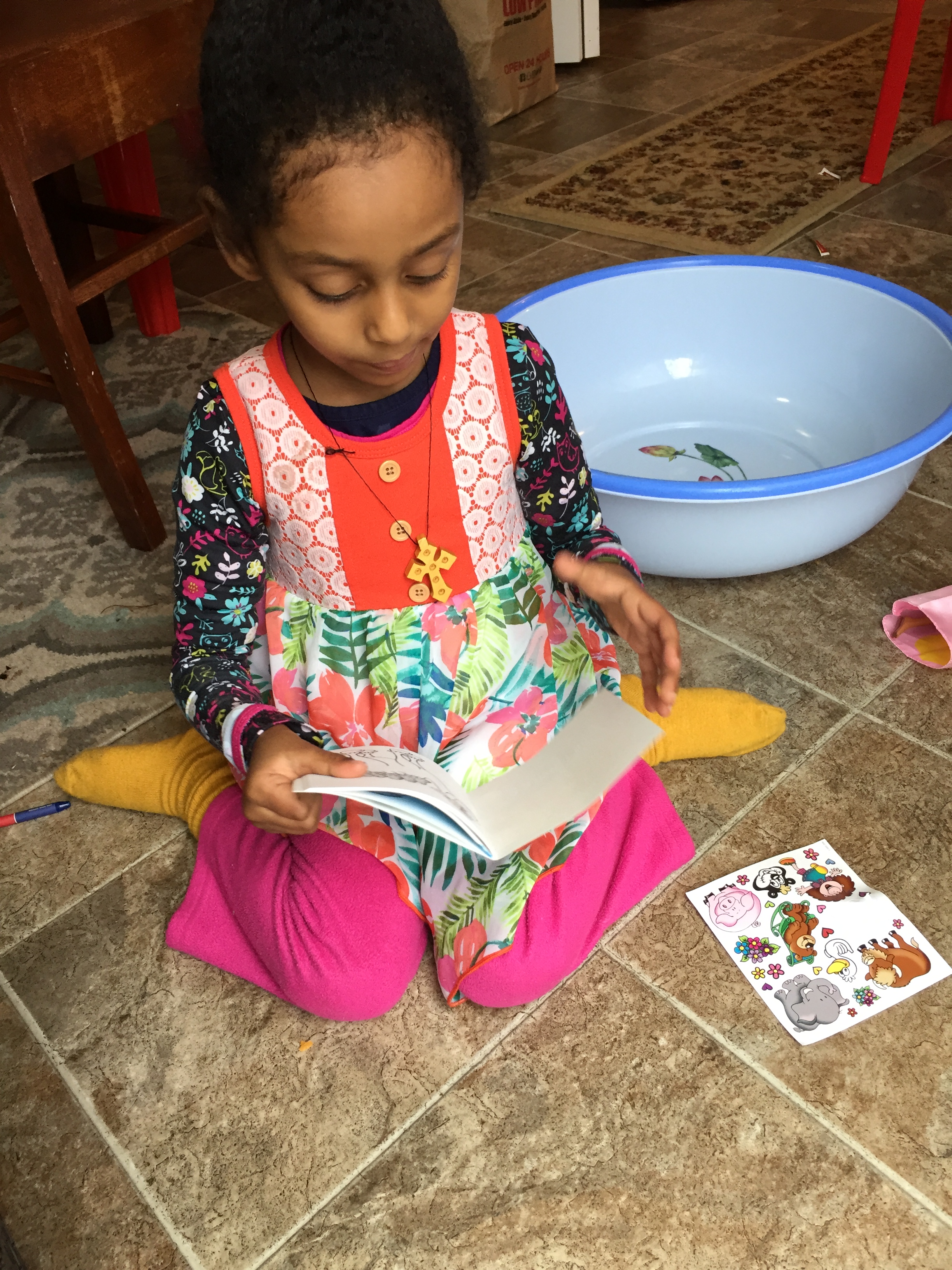 My mom gave Danait some stickers and a little coloring book.  She loved them and spent a bunch of time working in there during our visit Friday.  There is a little cd of songs that goes with the coloring book.  Fun!  During the visit, I not only caught up with Harnet, but also with my sister, who shared her recent trip to Europe with us via photos.  Double fun!!
How did your week go?