I decided to use my days off for sewing.  It's quite a process around here, as everything has to be taken out of the garage, and all parts and pieces have to be found.  So, I took over the table, told people to eat elsewhere, and got busy.  I got started on Saturday afternoon.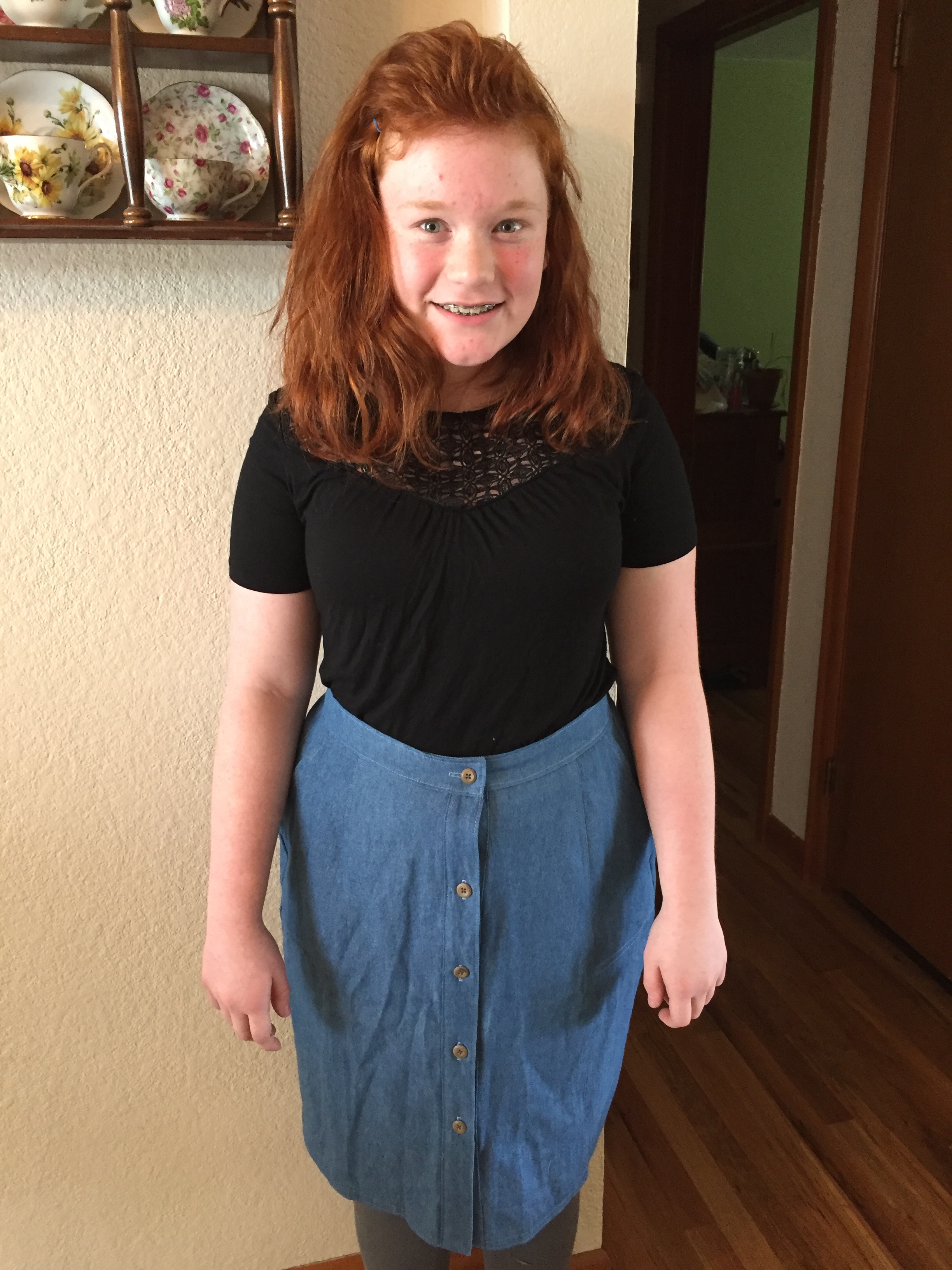 I finished up this skirt for Patsy I had started quite some time ago.  Thank goodness it still fits.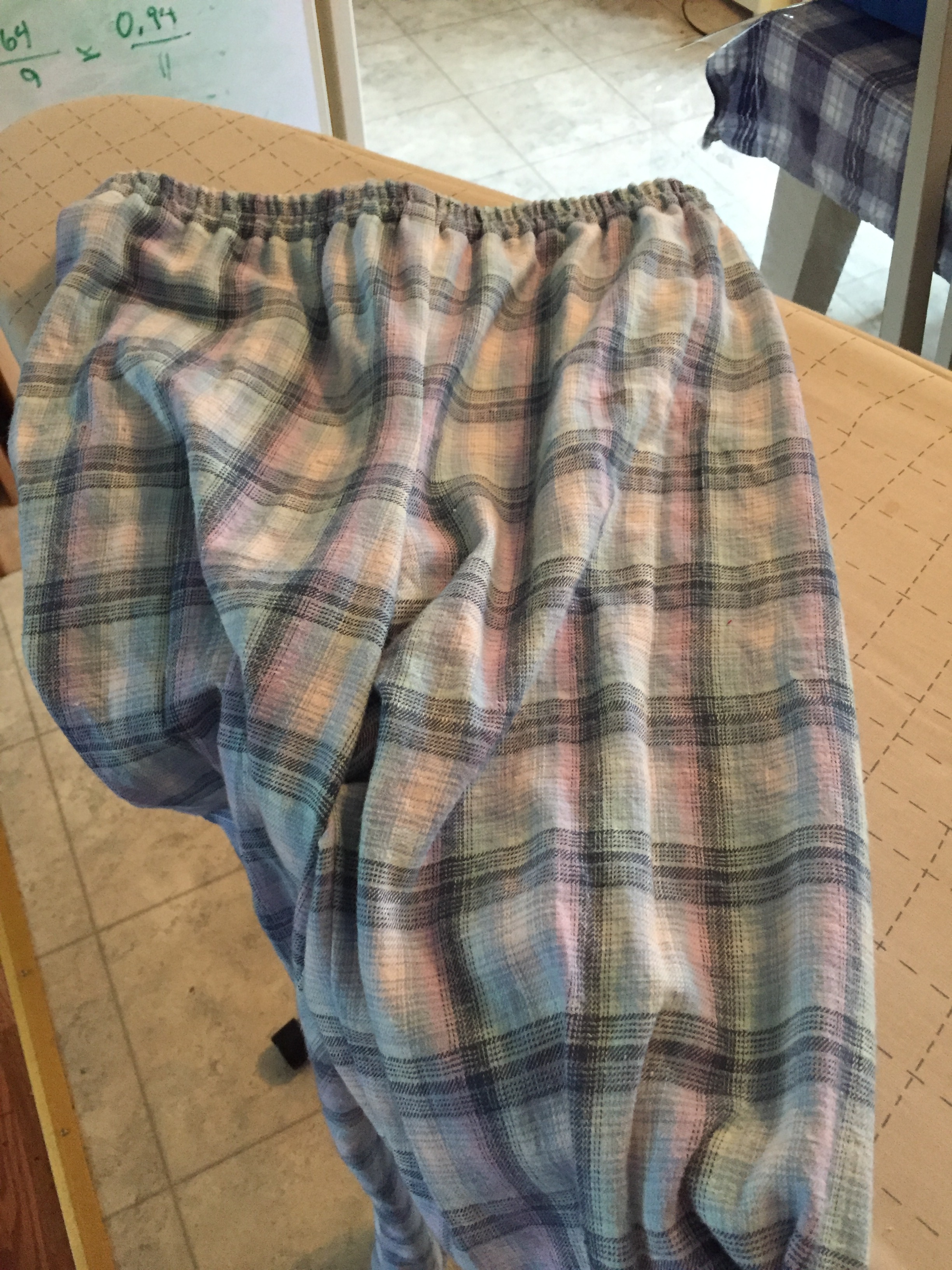 I moved on to a pair of pajama pants for Ja'Ana.  This was a piece of fabric I've had for years, and I went out to the shop and dug it out since I knew it would be perfect.  I spent quite a bit of time Sunday afternoon cutting it out so the plaid would match.  I haven't matched plaids for a long time, so it took me a long time.  Success comes from careful cutting with plaids.  I sewed the pants on Monday, and was delighted with how well the plaids matched.   It actually took around the same amount of time to cut them out as it did to sew them!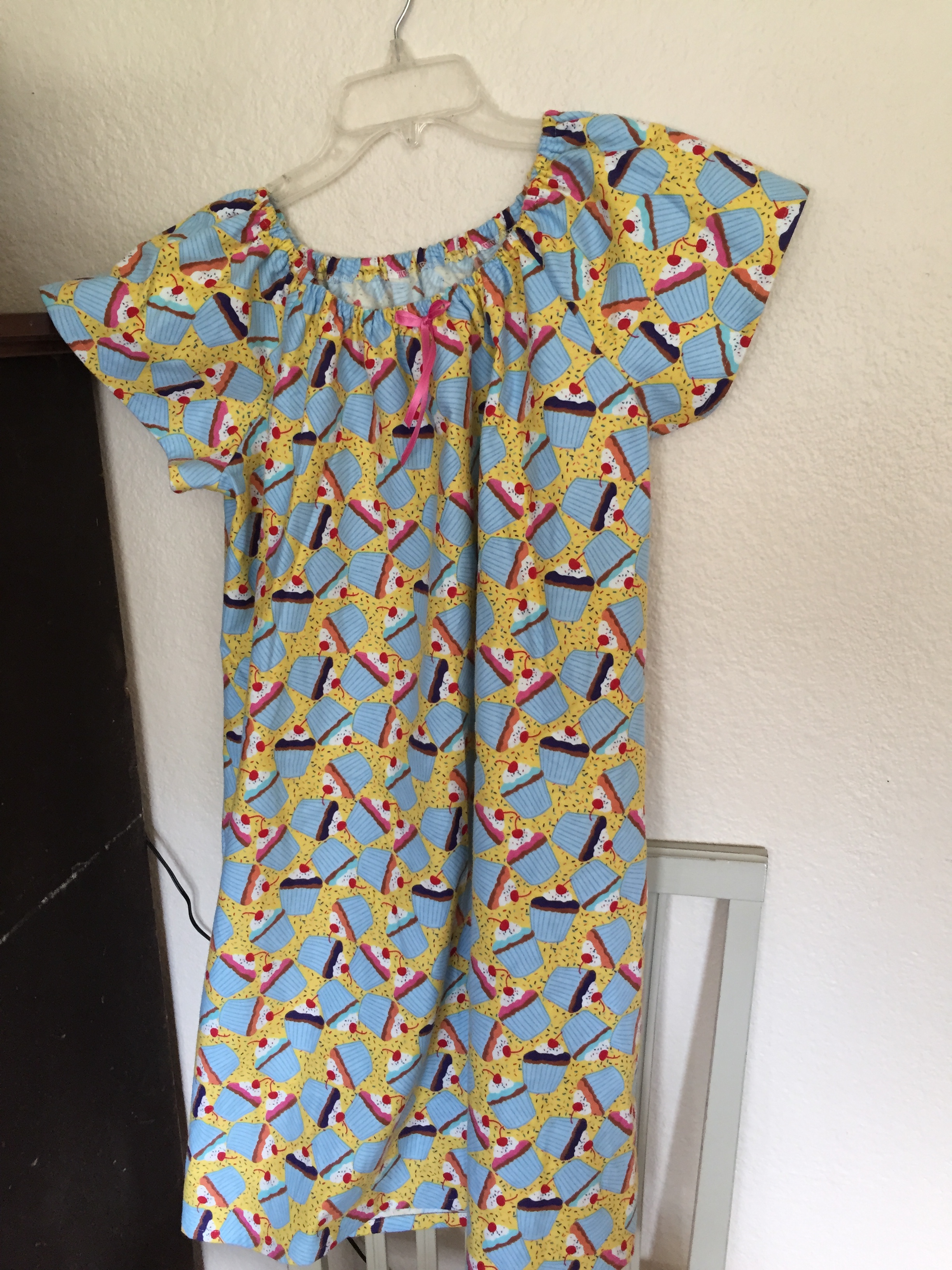 A nightie for Patsy was the next project.  It went together quickly.
I got another skirt cut out as well, and even got started, but I'll show that one when I get it done.  It will be a while before I get another chance to sew.
You may notice that I chose projects that were very simple and quick.  I feel great about getting them done, and using some fabric I've had for a while.  The girls will really benefit from some new nightwear.  I'm also very happy to have finished the skirt, at long last.
I cleaned up the entire mess, but hopefully put the machines and all parts and pieces in handy places so I can pick them up easily if I do get a chance to sew again before long.  We did a few other fun things on our days off, as well, so I feel pretty good about this weekend.  Good thing….it all starts up as usual tomorrow, bright and early!