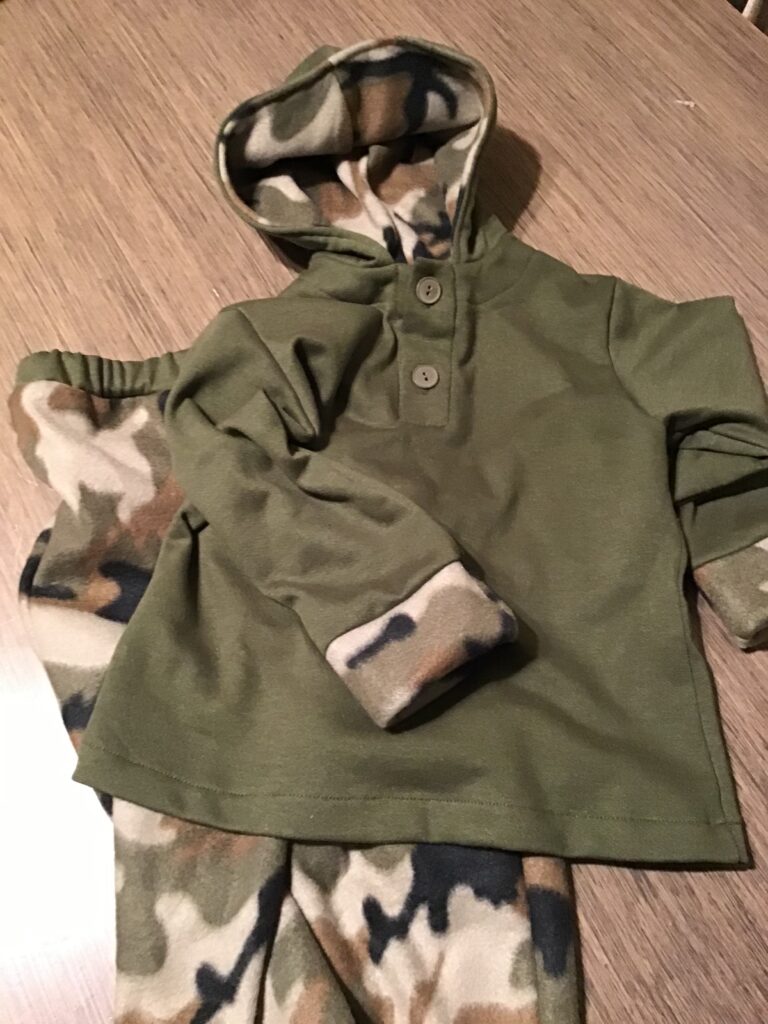 I was able to sew a warm, cute outfit for my grandson last week.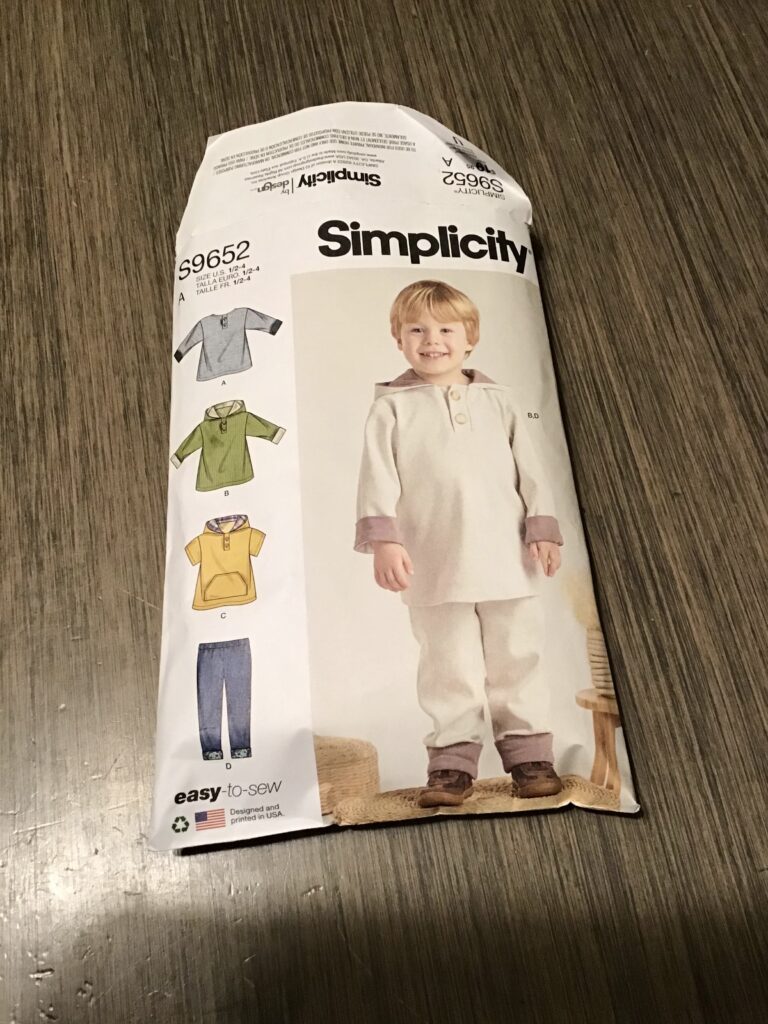 I used Simplicity 9652.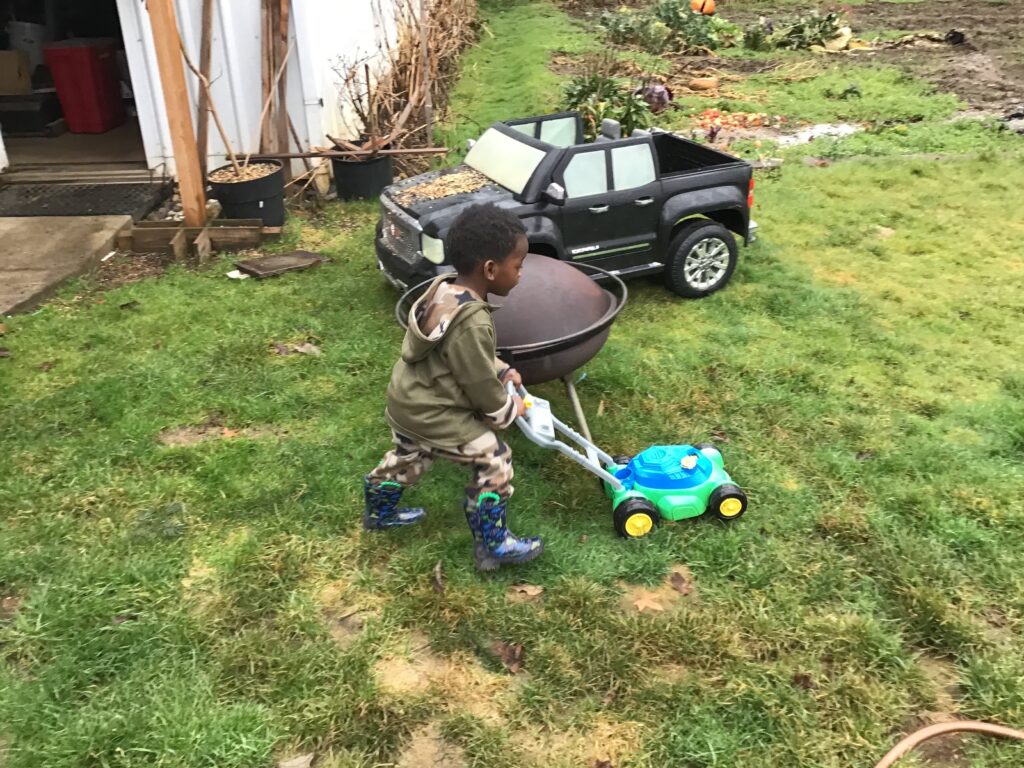 It fits him well, except for being a little long. That's fine. He does nothing but eat and grow these days. I just turn up the cuffs for now.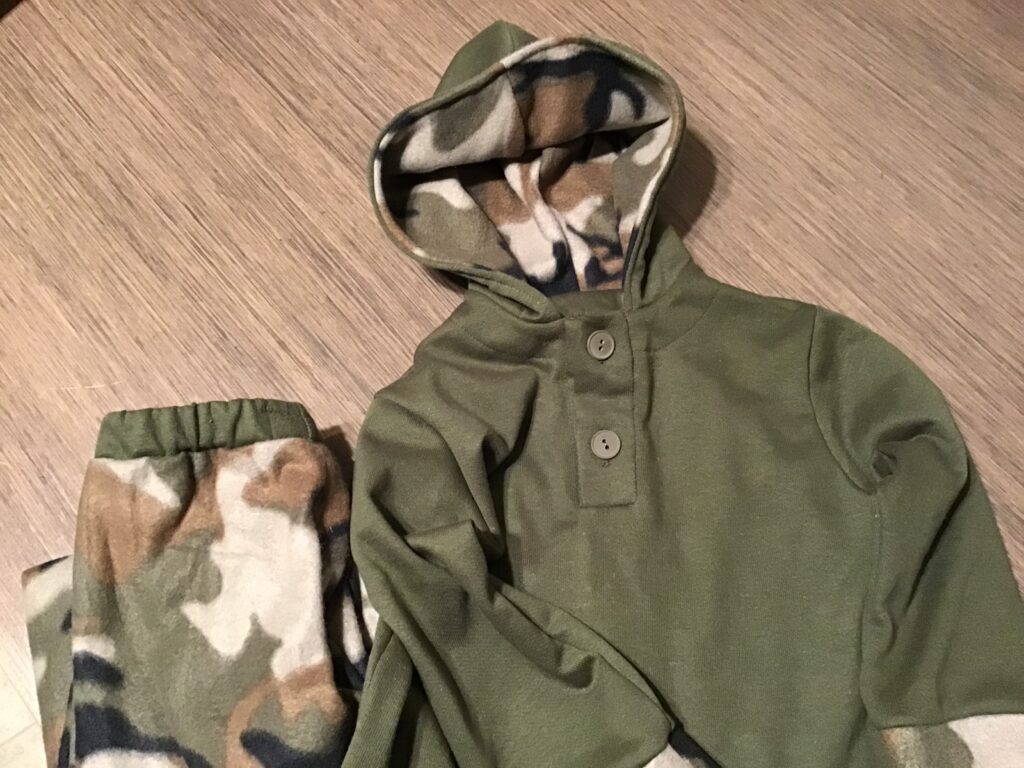 The dark green is a sweatshirt knit with a slight bit of fuzziness on the inside. It was in a bag of fabric that was given to me. Part of the fabric was not good, as it was faded, but there was enough good for this part of the outfit. I had the camo fleece in my stash from an after-Thanksgiving sale several years ago. I was happy to find the time to sort through a couple of my bins of fabric and to find it there.
The hardest part of this pattern was the placket at the neckline. I haven't done one of those for so long I didn't remember when, and certainly not how. I read and re-read the directions and followed them step-by-step and finally got a result I could live with. I'll confess a seam ripper was used a couple of times. :(. I used some slightly thicker than normal interfacing under the buttonholes as I was worried that the knit would stretch when I tried to make them. It held fine and did the job.
The rest of the outfit was pretty easy. I will say that it really helped to be working with knit fabric, especially for the cuffs of contrasting fabric. There were times where I had to stretch a bit here and there to get them to fit on and it would have been very hard with a firmer woven fabric. Also, I was able to use the serger quite a bit and it finishes the seams so nicely.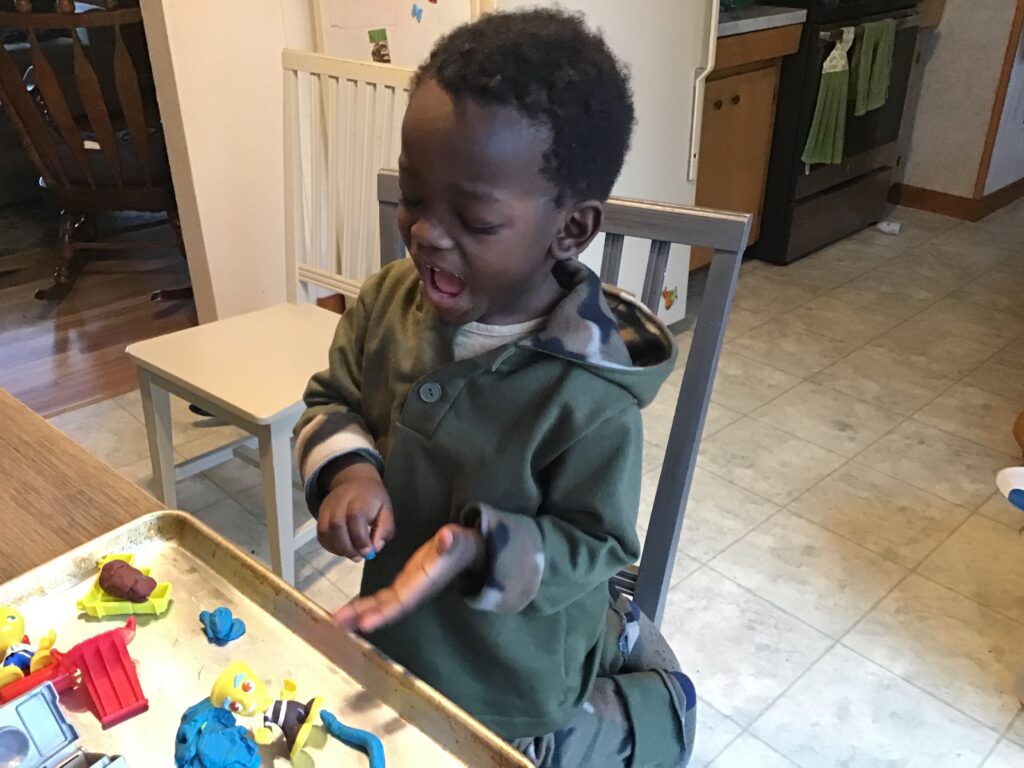 It was fun to have some time to sew. It was a nice "January" activity to dig through fabric bins and make an outfit.
Cost: Olive green fabric-free, Fleece fabric–likely around $4 several years ago, pattern–$1-$2 some time in the past, buttons–in my stash for years so….?, thread–in my thread container for years, and elastic for the waist–$1 at the most. No matter how generously I count past purchases, the outfit cost less than $10, and all of it was spent some time ago.
I did send Rob to JoAnn's to purchase more elastic and another roll of thread for future projects as I had some really good coupons, and hope to sew some more. I found lots of great fabric in those bins. I'd love to use some more of it this winter before the gardening season starts up again!