We had a small ice storm this past week! There was some freezing rain, some light snow, and more freezing rain, resulting in less than an inch of frozen mess! My nephew and grandson had a great time out on the deck.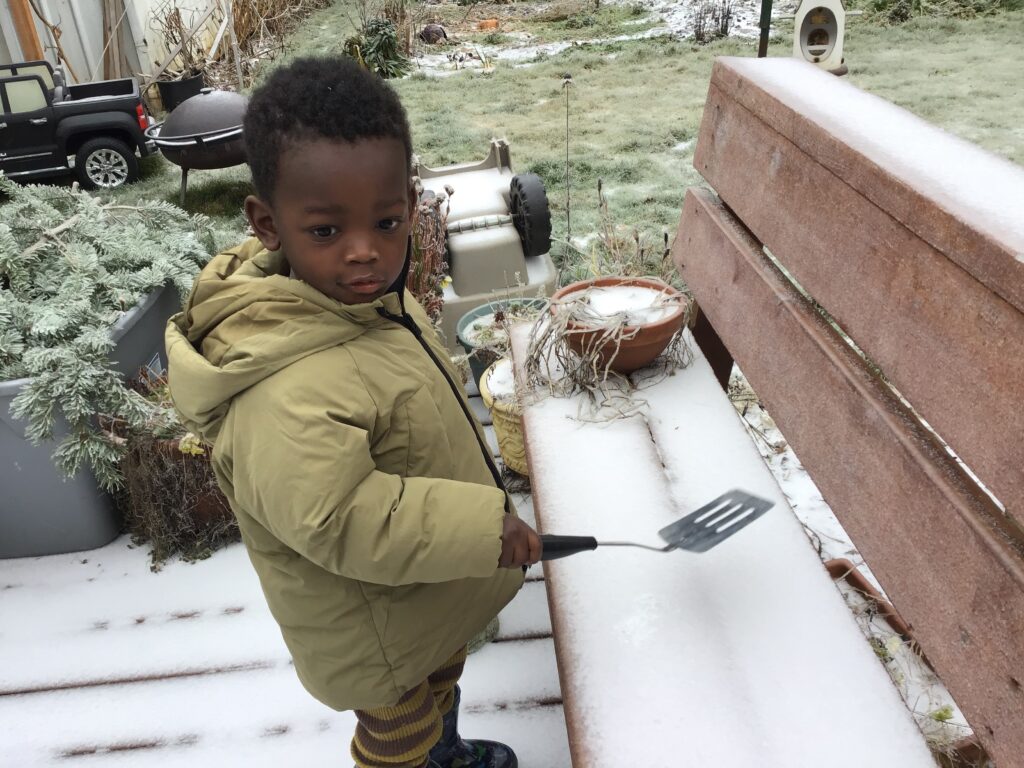 Jake showed Malcolm how to get turners and "clean" off the snow.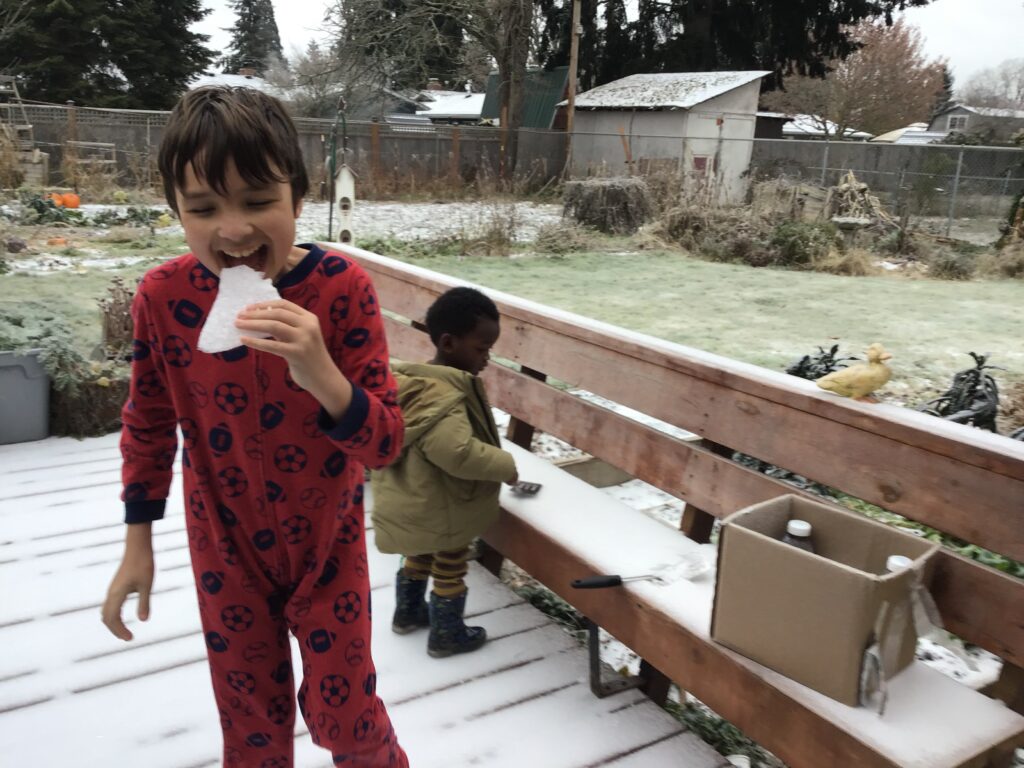 They didn't have a ton of success, but Jake ate what he could chip off. They had so much fun. Thankfully, we had been having a sleepover anyway, so no one had to drive out and pick anybody up:). The roads were bad, so we didn't go anywhere until it melted, although Rob would have been the one who braved it if necessary. Thankfully, it wasn't.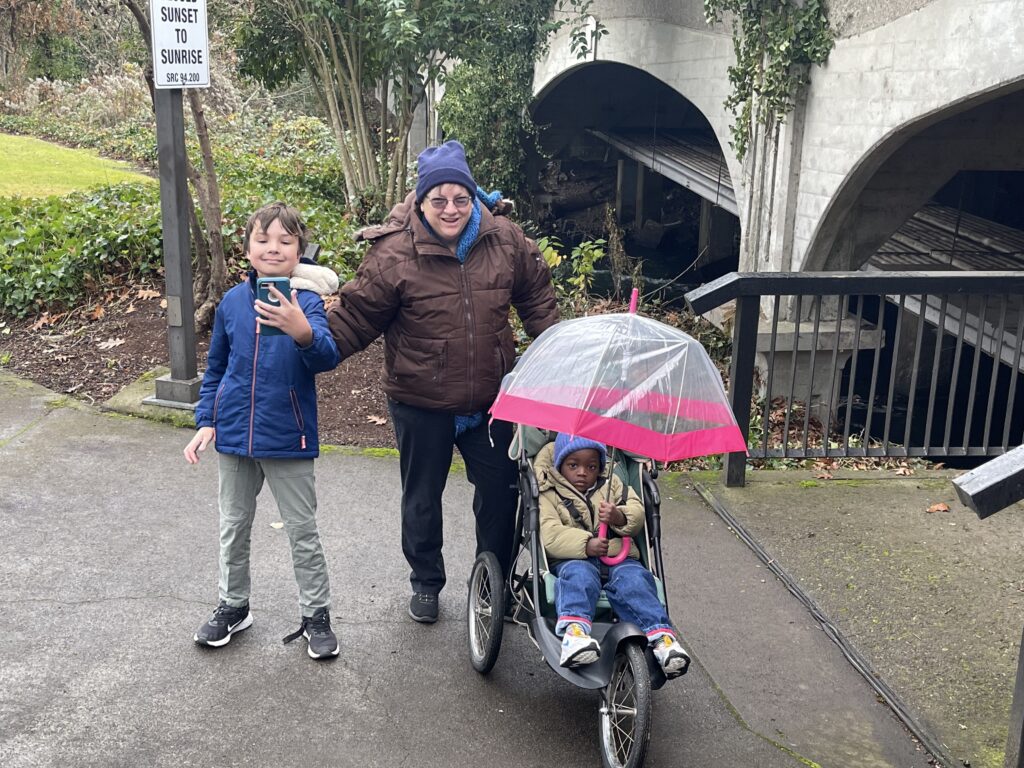 We had planned many simple activities this week, along with having the fun (for the kids) of the unexpected storm. We had Jake all week, and I wanted it to be fun and busy without spending a fortune. I have also carried out my goal of lots of activities, and less emphasis on stuff during this Christmas season, so we kept our gift giving simple. Therefore, we had more time to do things with whatever kids were around. We went to the library and got books and participated in story time, took a walk a couple of times. This time it was rainy, but one day was cold and clear and the boys played at the park. Today, we went swimming at the YMCA–a perfect day-after-Christmas activity, using our membership. My niece went, too. She enjoys swimming very much. It was a very successful week and we felt very relaxed.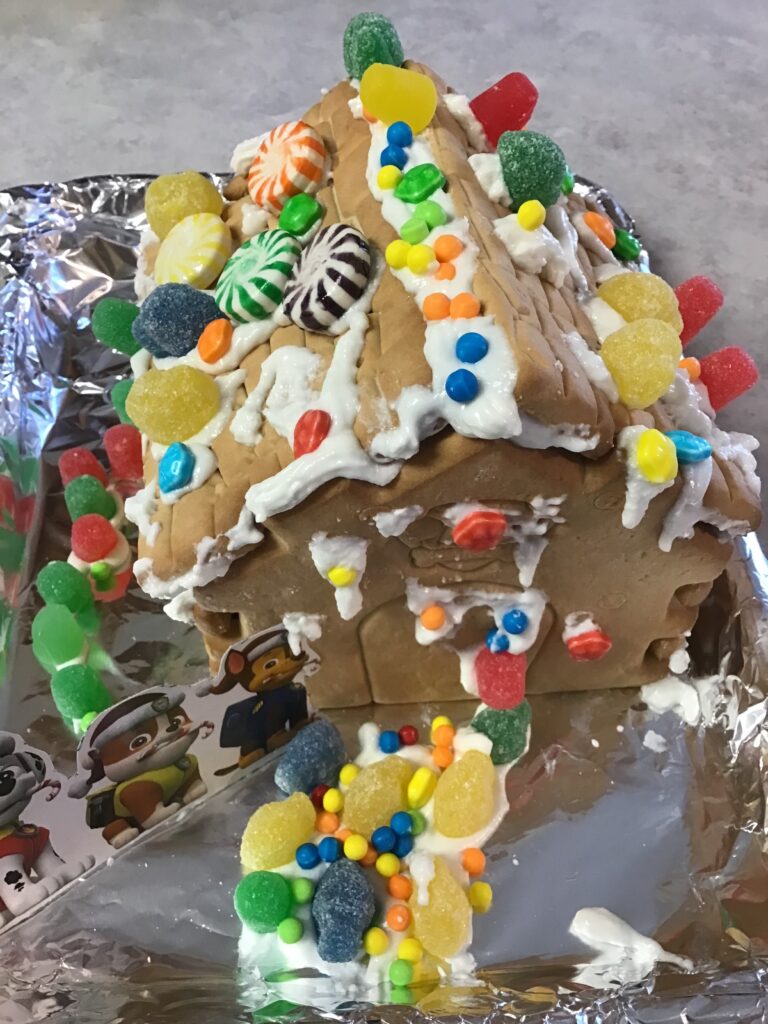 They decorated a gingerbread house.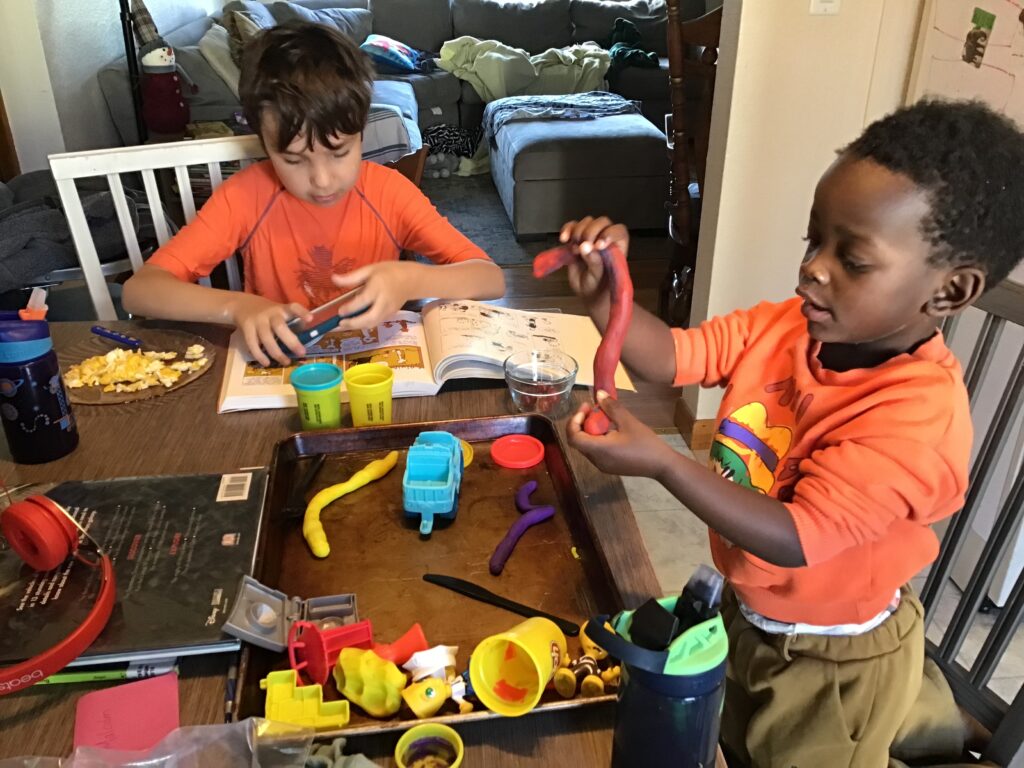 ….playdough and books galore….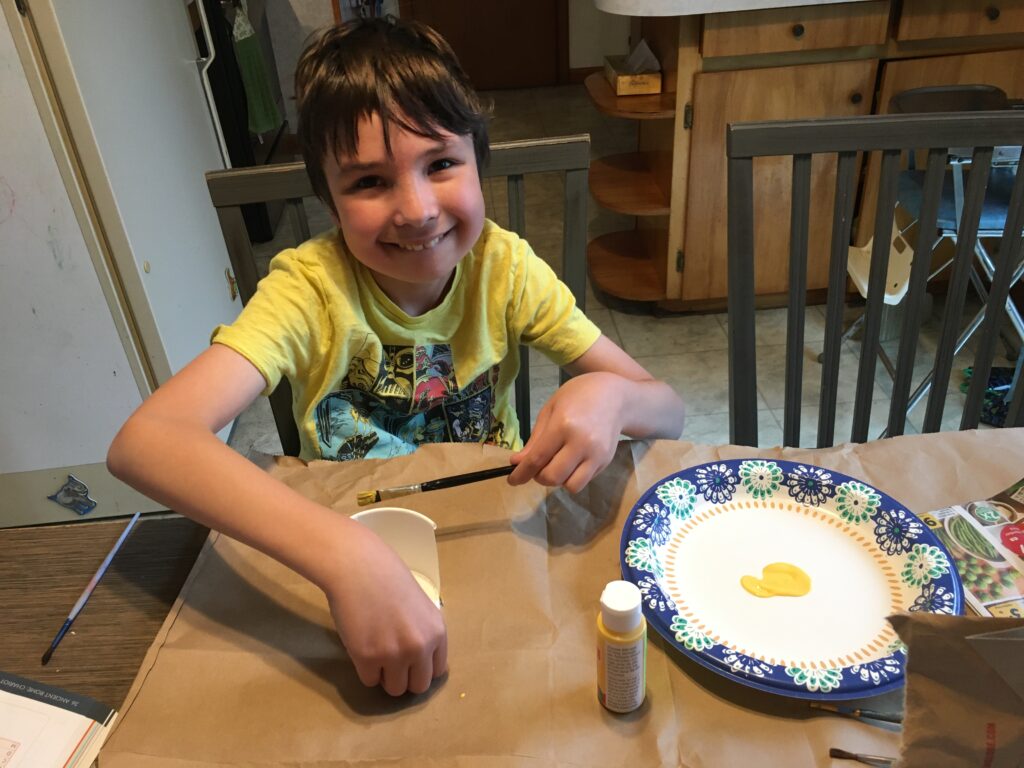 Jake made a Roman chariot and did Perler beads while Malcolm napped. He also requested popcorn many times, and we popped that and watched movies or he played on his devices.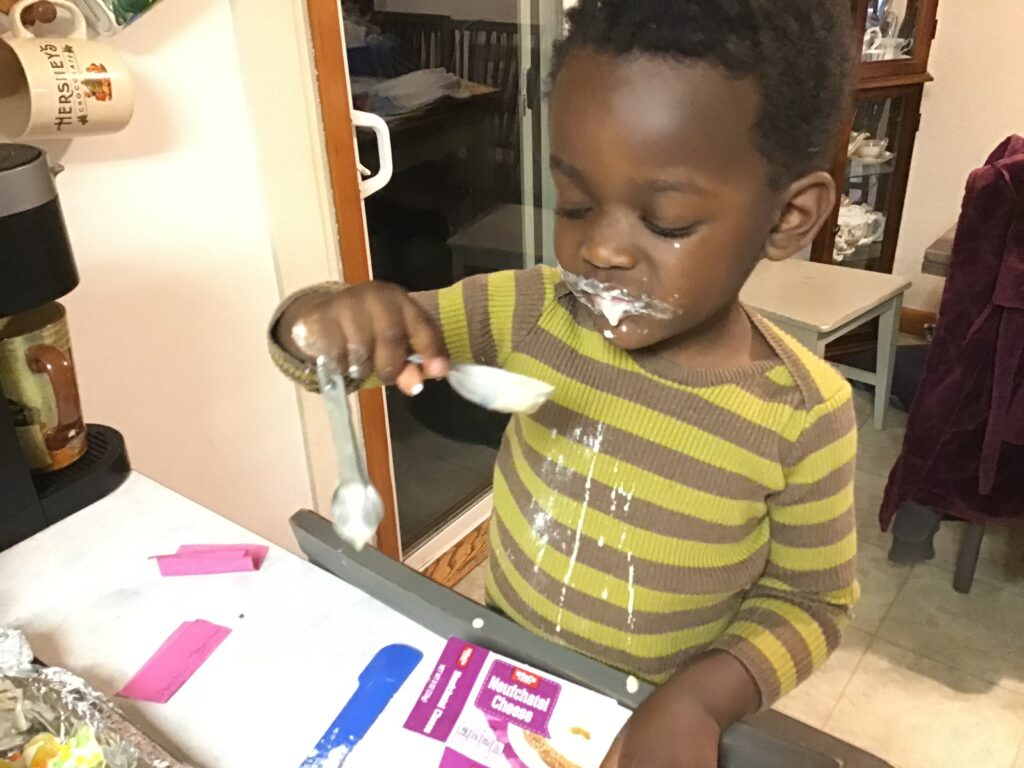 I had a lot of help making cheesecake for the party that got cancelled on Saturday (we will try again with that daughter next Saturday)…Maybe a good idea to save that cheesecake for us anyway:). I made another one all by my self for Christmas Day. I used my Instant Pot for both. I like how they come out in there and they are somewhat small–just the right size. They only use 2 packages of cream cheese each time. I find at holidays there are so many desserts people tend to want only a small piece of many desserts, so this has become a favorite way to make cheesecake.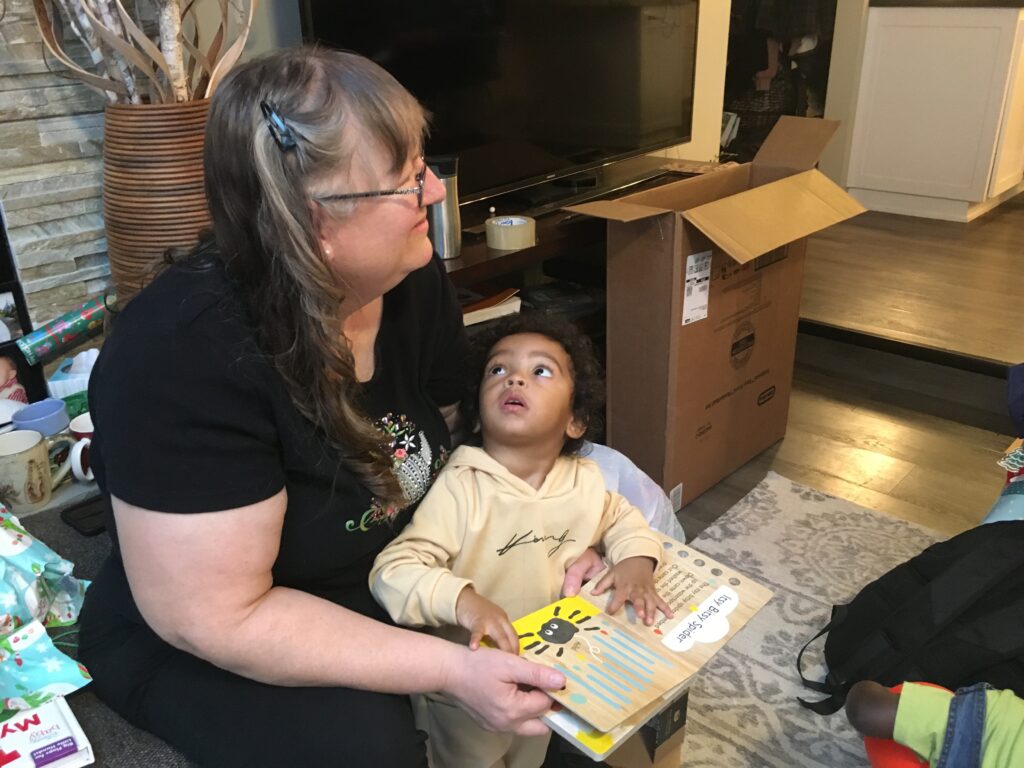 On Christmas afternoon, we went to my sister's for a wonderful Christmas meal. Afterwards, we opened the "big family" gifts. I had a lot of fun playing with Zai and reading his new books. Everyone got so many lovely things. It was just the right amount for the boys and they enjoyed them all!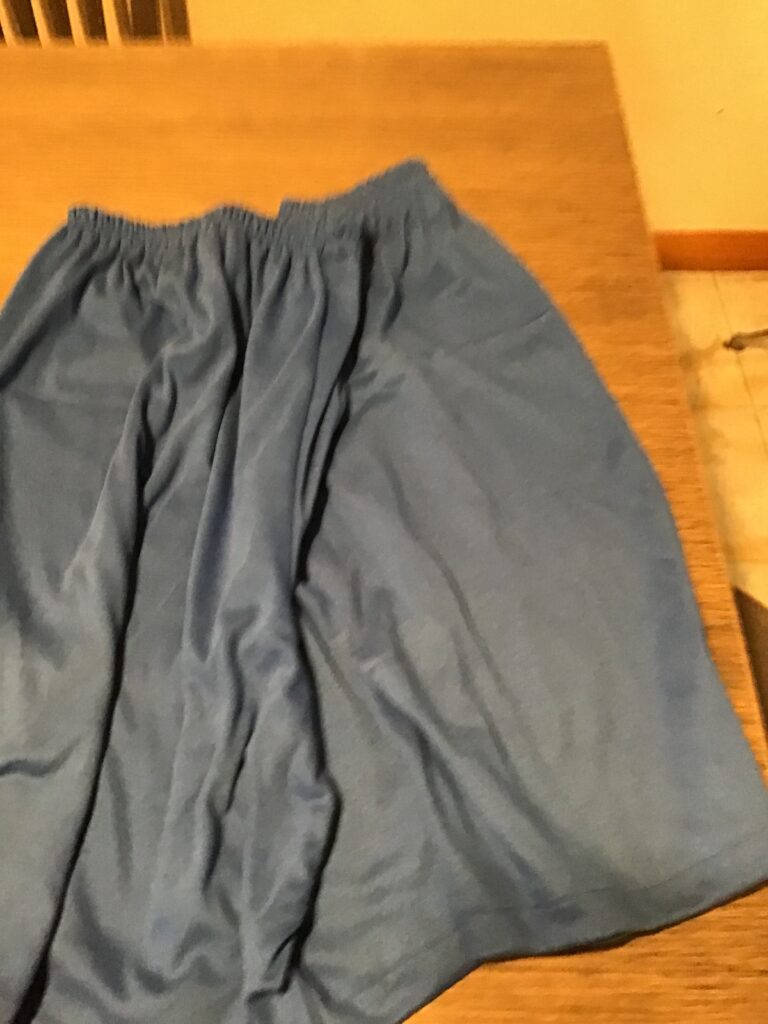 My sister was given some fabric. She passed it on to me. In one of the bags was some blue knit. I used it to make Rob a pair of sleeping shorts. There are several other pieces I think I will be able to use, and then I will pass the rest along for someone else to be creative with.
We cruised along on leftovers and some soup today, and I plan to keep meals simple for the rest of the week, as well. I did buy a bunch of groceries, using coupons and sales. I had a reward for $10 off my order, so I used that.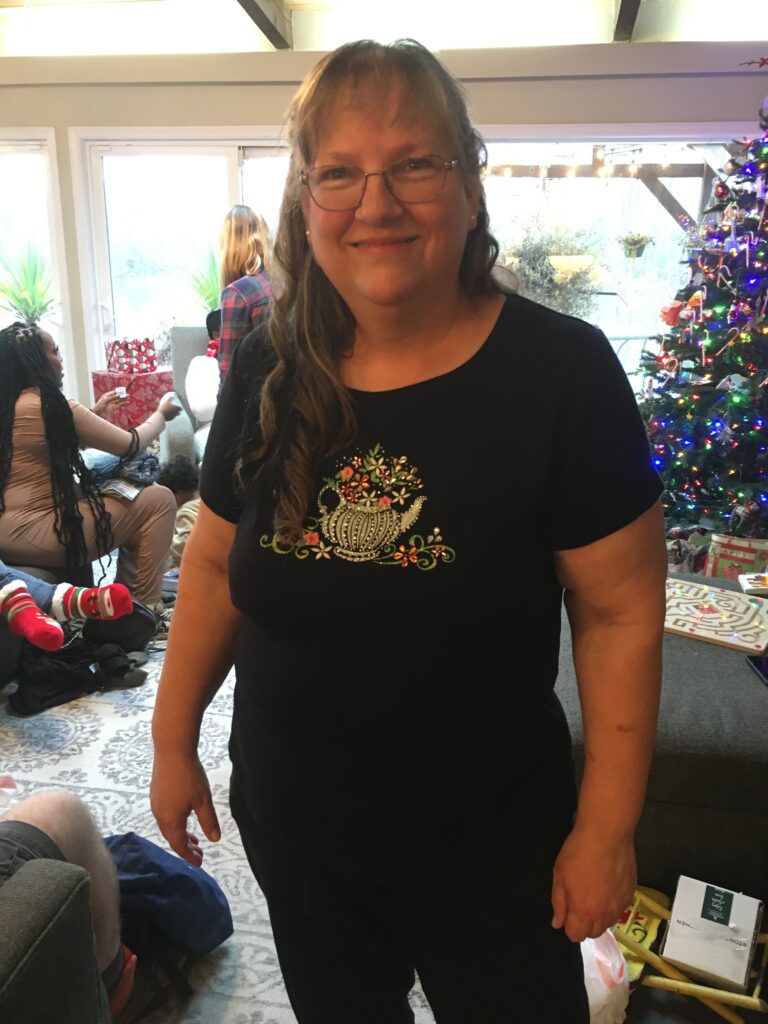 I hope you all had a very nice week and continue to enjoy a little more "holiday" this week, as we plan to do. Merry Christmas and Happy New Year!