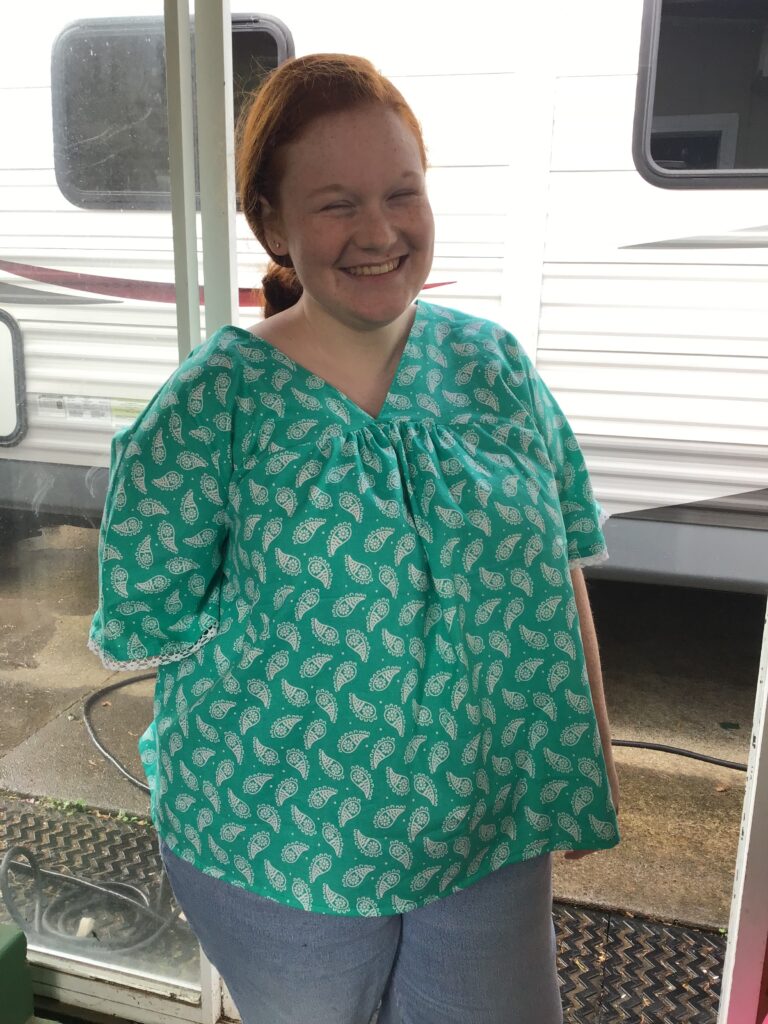 I finished up this cotton top on Friday. It was much easier than the last top I made.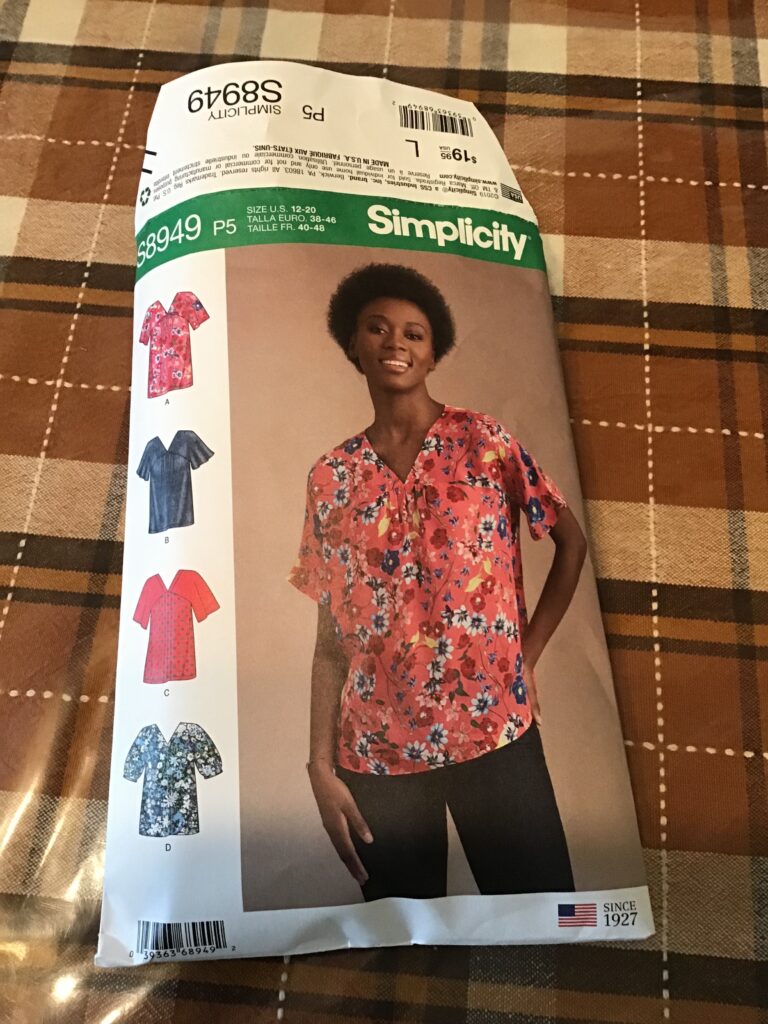 I used Simplicity 8949. I was unable to buy this pattern in her size, so I simply cut everything a little bit larger. It was simple enough and it worked great.
The sleeves looked fuller on the picture for View B. I guess they were fuller than A, but if I do this one again, I'll cut them even larger as she had hoped for ruffly, fluttery sleeves. I added some lace to the sleeves, though, and she was happy with that.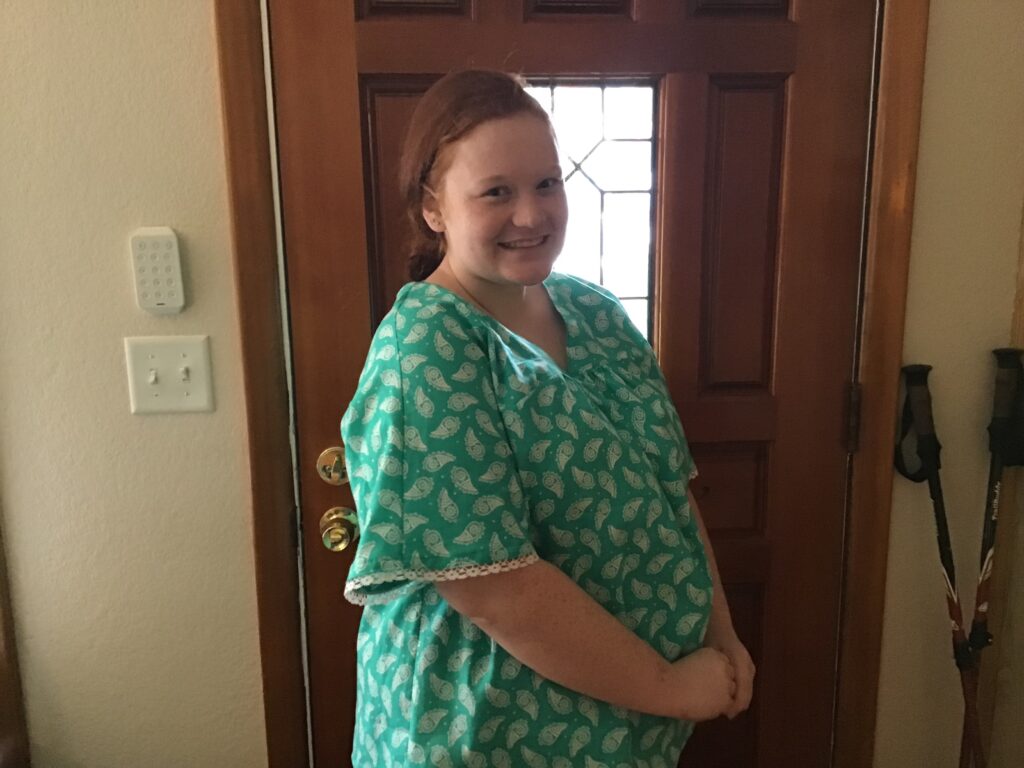 The alterations I made to the pattern were: I enlarged it. I added lace. I did a little top stitching and then tack stitching to the center front V-part. I did this so it would lay flat and hopefully not rip out as she pulled it off and on. I also put a small zipper in the back as those work for her better than things like loop and button closures. I lengthened it slightly.
I think it will be cool and comfortable when she's warm, and layer easiy when she's not. A long time ago, I liked to post projects on Fridays. This qualifies, since I finished it up on Friday! It really wasn't very hard, folks. I just have been super busy this week, so that's why it took all week. Hopefully, on Saturday, I will get a longer chunk of sewing time in on the next project.
This top was very economical to sew because I had the fabric on hand for years, and it might even have been some Lovana left behind when she moved out. Even better, the pieces of this pattern fit on the piece of fabric and there was none left over! Since I still have quite a bit of fabric on hand, I've been trying to use some of it and have been having trouble matching patterns with the lengths or styles of fabric I have. I got the pattern at JoAnn's for $1.99, recently. Thread was in my thread bin from projects in the past. The zipper was a loose one in my zipper bin, so it was either torn from another garment at some point, from a yard sale, or given to me over the years. People are very generous when they know you sew and Rob also looks for notions and lace at garage sales and often gets handfuls for very low prices.
It was easy enough that I would make it again in another color. I will, however, wait until I see if she really likes it enough to wear it a lot. It's all about comfort around here, so we shall see:)