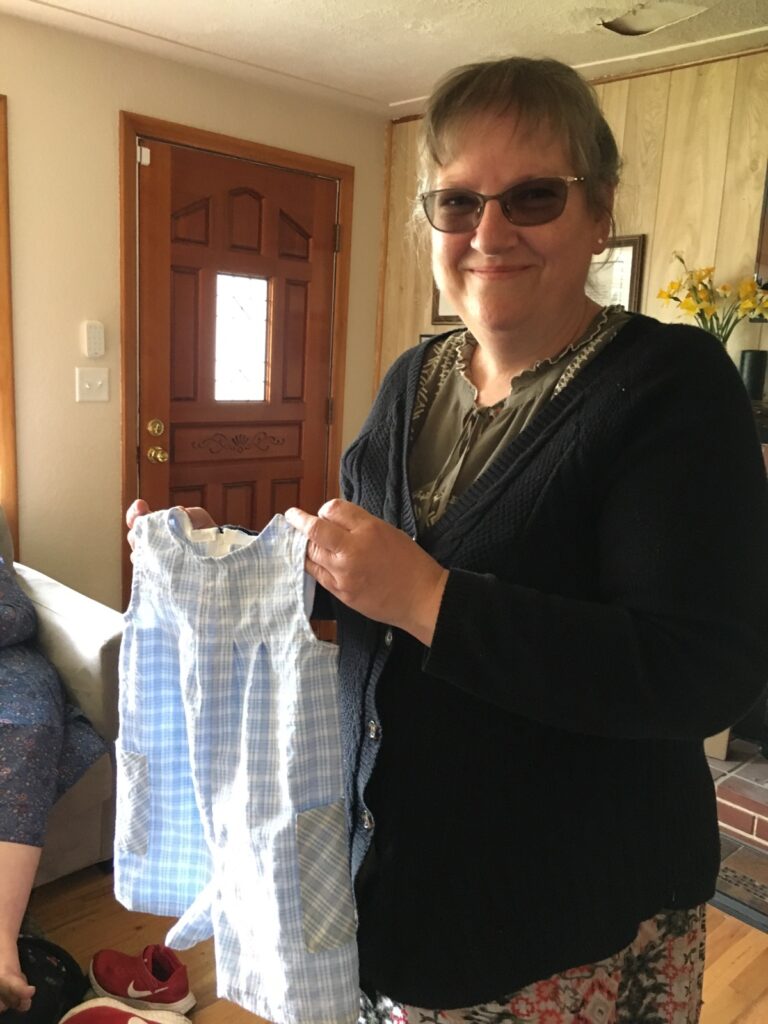 I decided to make my grandson a romper for his Easter gift. I also gave him some baby food instead of candy. He seemed to especially like the squeezable pouch of baby food, which his Mama gave him right away. I've just been buying a few items when I have a great coupon, or there is an amazing sale. I will definitely look out for those pouches, again. I've made him squash, mashed peaches and pears, and other regular food at various times while he is over here, but thought a few prepared jars might be handy for his Mama at times. He also liked the Strawberry Apple Spinach Teethers I bought.
He was perfectly content to bang 2 plastic eggs together for a while. We know he will be gobbling candy by next Easter, if allowed.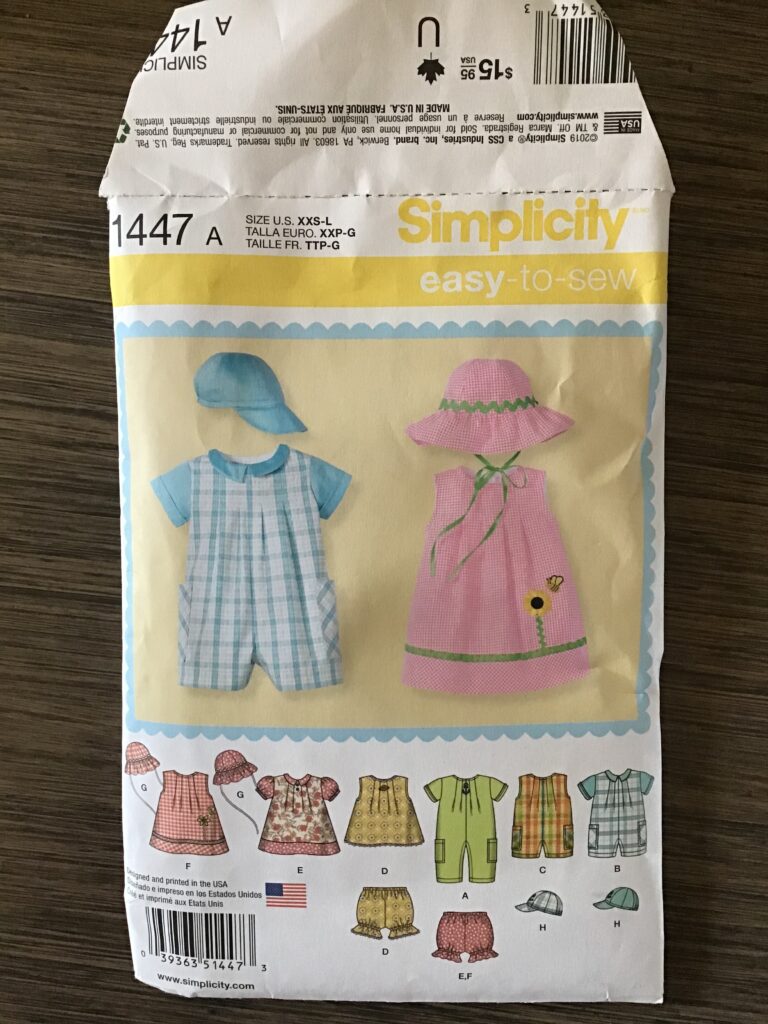 I used Simplicity 1447, and made view C. I made the large size, which says it's 18 months, even though I know it will be too big. He is growing so rapidly that by summer, it will likely fit. If not, we will hope for a sunny fall:)
I have had this fabric for many years in my stash and love it. I was happy to find a purpose for it. Matching plaids was a challenge I have not tried for a while, but with the help of my trusty seam ripper, I prevailed until I was satisfied. I made it while on vacation to the beach, in the camper, so I had plenty of time to mess around with it to get it right. I used a zipper in the back, as called for, white bias tape around the neck and armholes and snap tape at the crotch.
I made a mistake and cut the snap tape one snap too short. I centered the piece I had cut, and just made sure all edges were finished well and hemmed. It looks fine on the outside, but won't win any prizes at the fair on the inside!
I would like to try this pattern again. I'd like to see how this one fits first and if it seems like it will be as cool and comfortable for him as it looks on the pattern envelope.