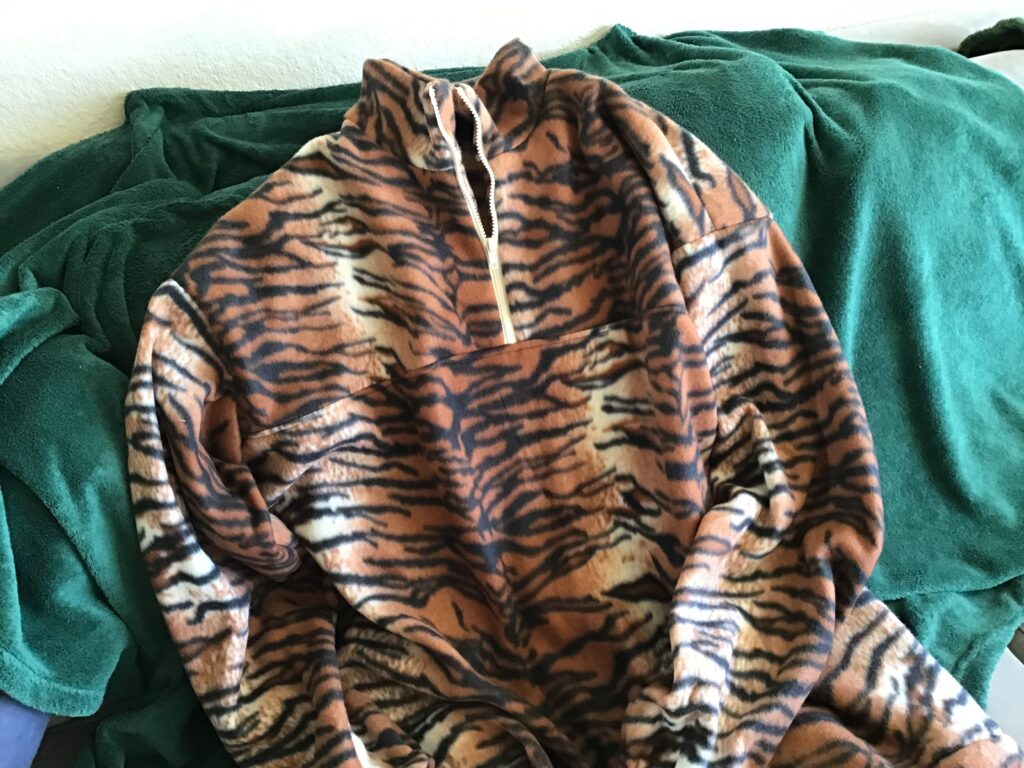 This pullover is for Michaela, my autistic niece. Recently, she saw me sewing quilts for her sister and Lovana. She really, really wanted me to sew her something for Christmas, too. She loves soft, fuzzy things and animal prints, so I knew this piece of fleece would be perfect for her. She dislikes surprises intensely, so I let her choose what she wanted made from it. She choose a pullover "like uncle's." He has a couple I made him years ago that he wears while working outside.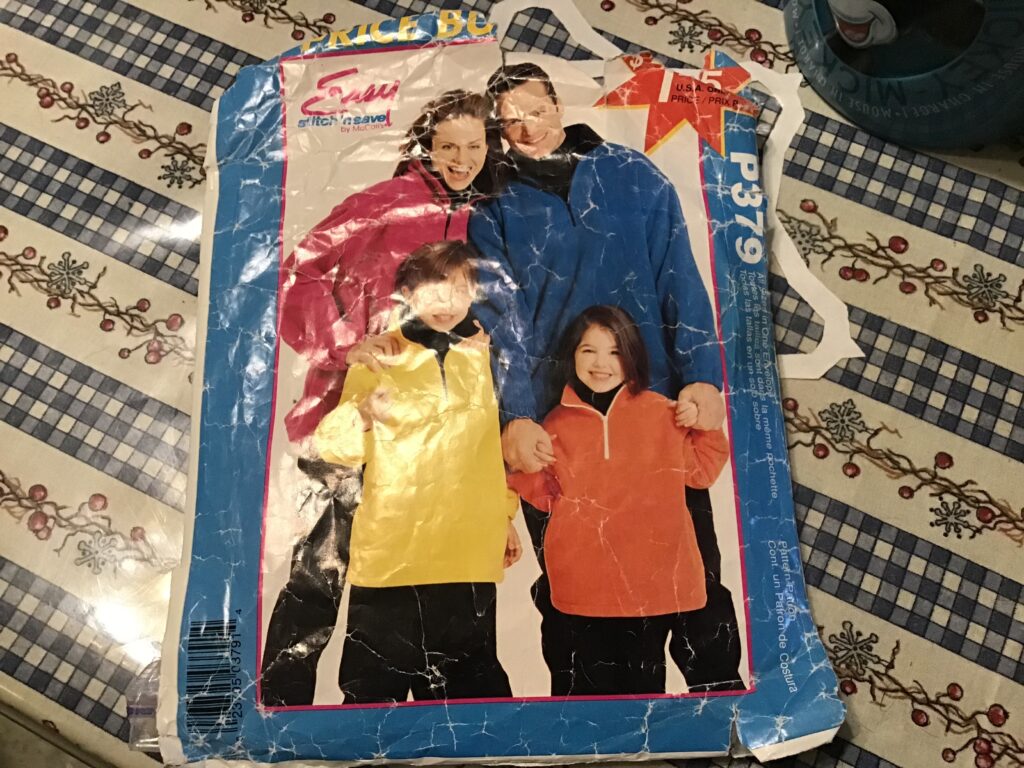 I used a pattern that I have had for years. I can see from the envelope that it cost $1.25 at the time I bought it. I have used it many, many times and have really gotten my money's worth out of it. Thankfully, I had some fabric she liked, a zipper in my stash and some 1/2 inch elastic for the sleeves on hand. I am not doing any extra shopping right now, so was very relieved I had what I needed, especially a zipper that was the right kind that matched. I use the kind with the thick, wide teeth for these pullovers. That kind are usually separating zippers, but I just sew over the bottom and cut off any extra because I don't need them to separate for this project.
Since she spends Tuesdays and Thursdays here, I used this as an activity. We try to keep her busy. So, one day, she watched as I cut it out. Another time, I had her take the pins out of some of the pattern pieces, then she got a chair and stared at me as I sewed. No pressure there:). I worked on it quite a bit over the weekend while she was not here, and only had to measure the elastic for the sleeves around her wrists and insert it. I did that yesterday, then finished it up. She tried it on. It is enormous on her, even though we cut out her size. Thankfully, she doesn't care. She will likely layer it with shirts under it anyway.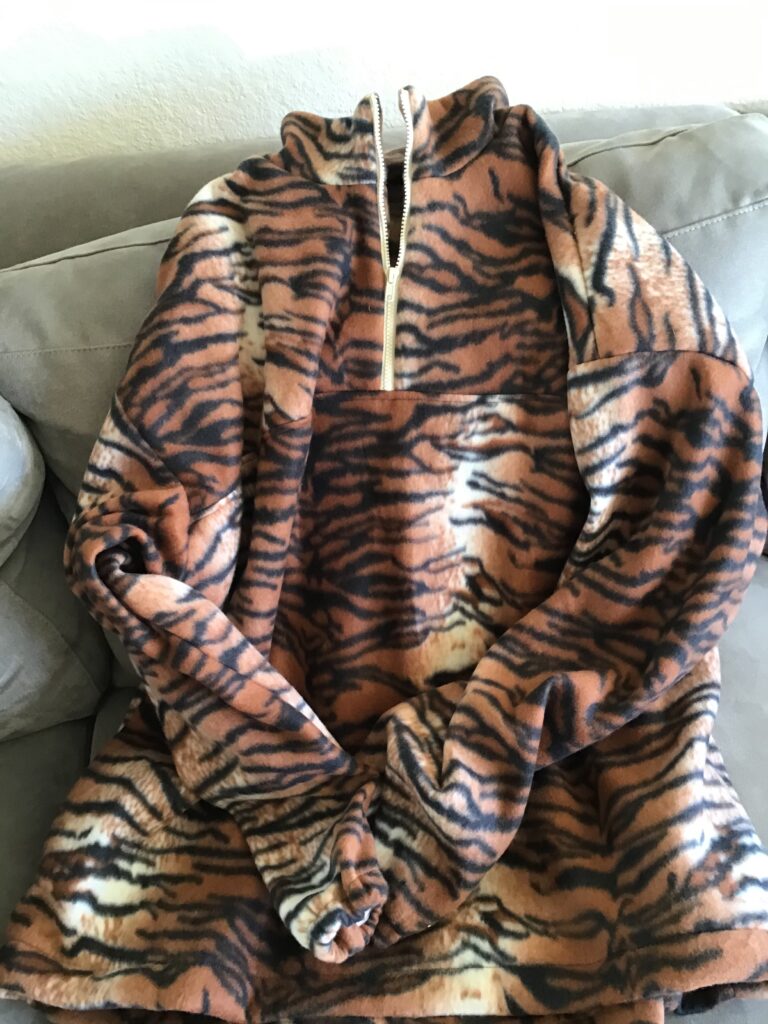 Tomorrow, I will let her and Patsy wrap it up, because they both love to wrap gifts. Then, she will open it on Christmas and be as happy as a clam.