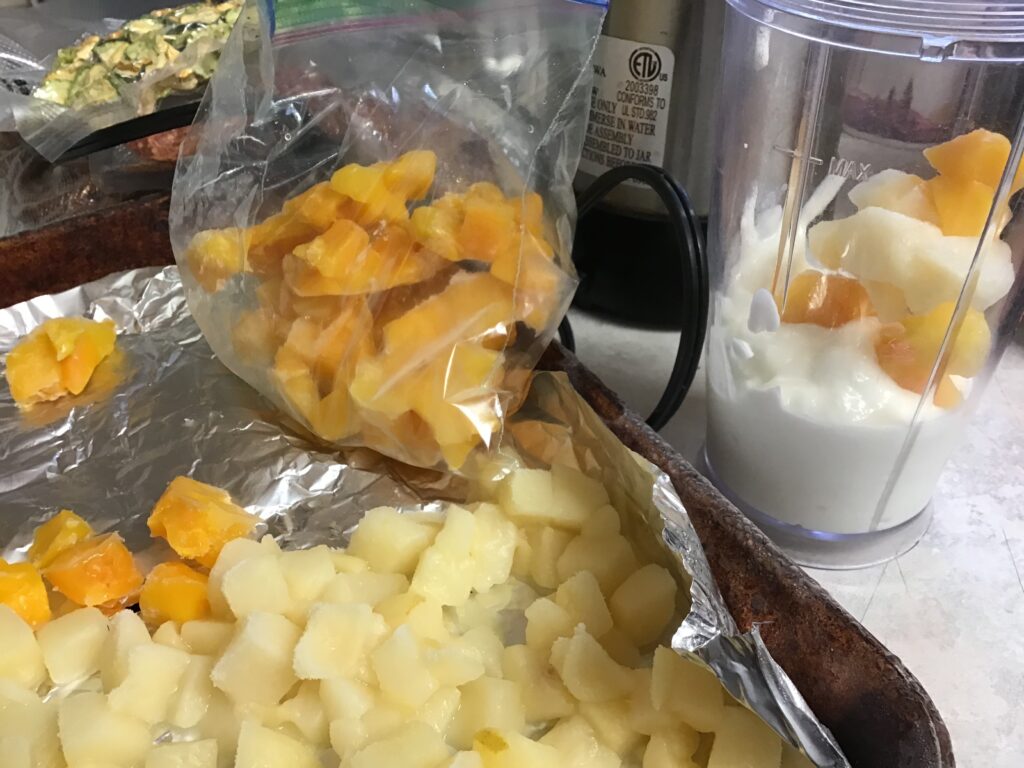 We had another very quiet week around here. With the Covid numbers rising like they are, we feel it's just best to stick to home for the most part. So, we concentrated on getting things done around here.
We went and got the school lunches several times. The small portions of canned peaches and pears from those lunches were stacking up in the fridge. Since we have so much canned fruit of our own, they are not on anyone's list of foods to gobble down first. So, I froze a bunch of them on a cookie tray, then made a smoothie from some of them and saved the rest for another time. I also mixed raspberries with some and made more popsicles.
As I was making the smoothie, the mini-blender's motor froze up. Rob tore it apart, fixed it, and hopefully we will have many more smoothies! It's very old, and we have used it so much, it may be worn out, but for now, it's working.
I did some sewing and made a Christmas gift using things I had on hand. I am very pleased with the gifts I have made, and especially pleased with the fact that I used some materials and supplies that I've had for years. I was able to get some supplies at JoAnn's, such as several widths of elastic, this fall, and was glad I bought plenty. I don't plan to go back any time soon.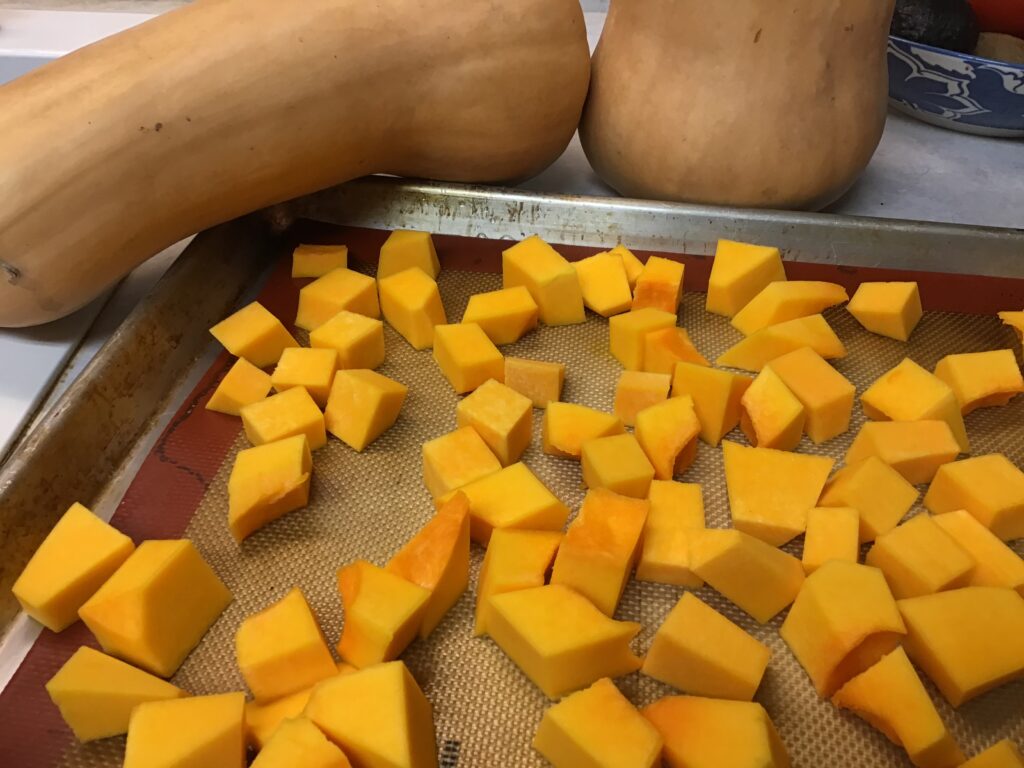 I used a different method of menu planning this week. It was called the "I opened the little freezer on top of the fridge in the kitchen and tons of stuff fell on my feet" plan together with the "use it up before it goes bad" plan:). Every day , we ate some of the little bits of food I had saved at some point, mostly in little baggies (hence the avalanche!). They are slippery little guys! There were pork chops, hamburger and chicken breast in there, so I started with those, along with the 2 leftover bowls of soup in the fridge–split pea and chicken rice. There were little bits of various meats, rice and veggies, and assorted buns and breads. I added veggies and fruit as needed from the canning/freezing stash and made some strange combos.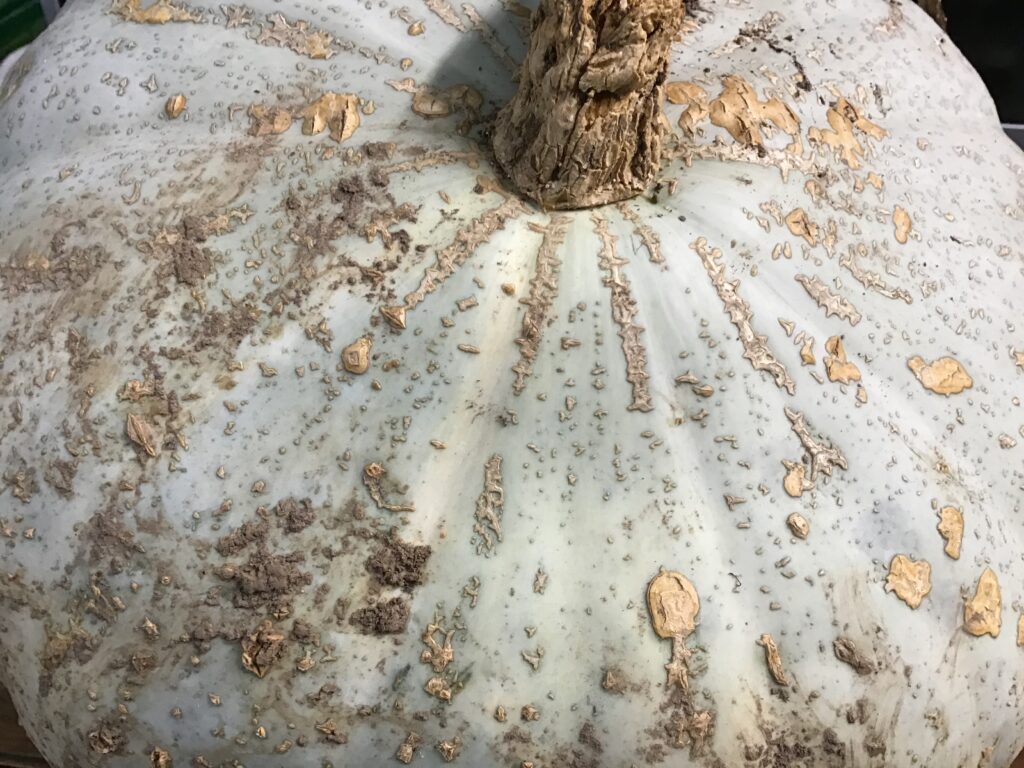 I also roasted a Butternut squash and cooked a large Sweetmeat. I froze some of the Sweetmeat after I pureed it. We ate quite a bit of it during the week.
Rob had to go into the stores for the last few items to finish up the Christmas shopping. While there, he grabbed a couple of grocery items, but we needed very little as he had just shopped for us a few days ago. I did have him pick up 12 cans of Progresso gluten-free clam chowder, as they were on sale for 99c each and he was there anyway. That's a very good price and we love to eat a can of that for lunch occasionally.
We organized and wrapped all the gifts and they are ready to drop off at people's houses.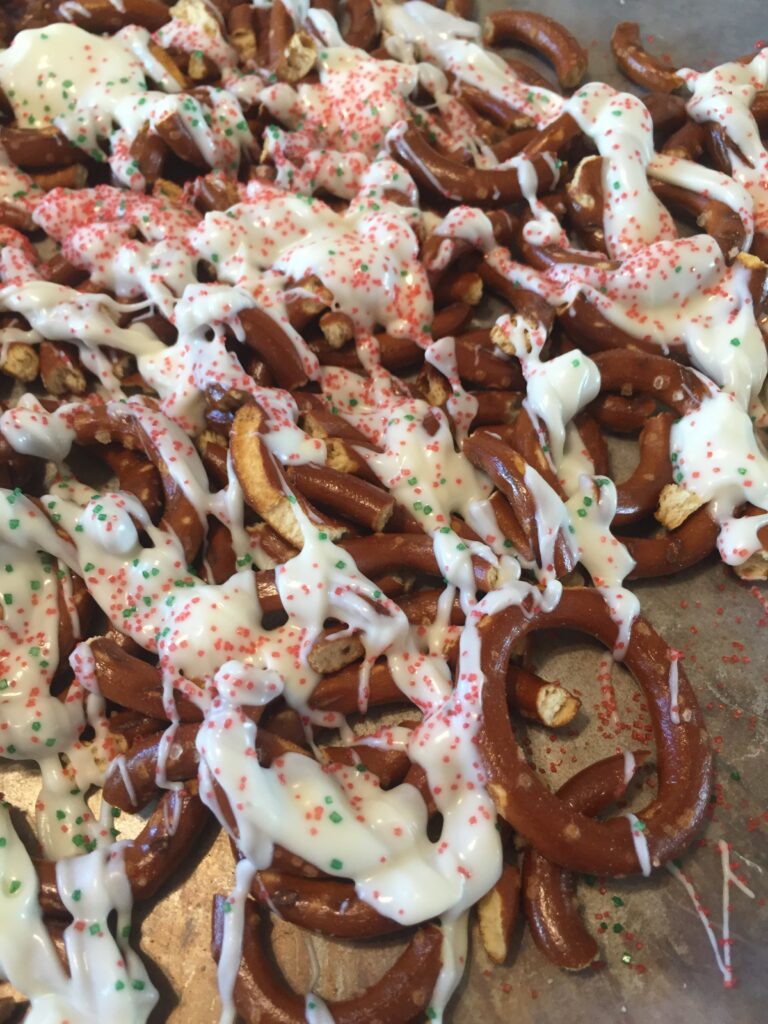 Patsy made some pretzels with white chocolate coating and bagged them up for Christmas. We used some pretzels purchased on clearance a while back and vaccuum-sealed for freshness, along with some white chocolate purchased on 49c on clearance a while back. It looks festive for pennies!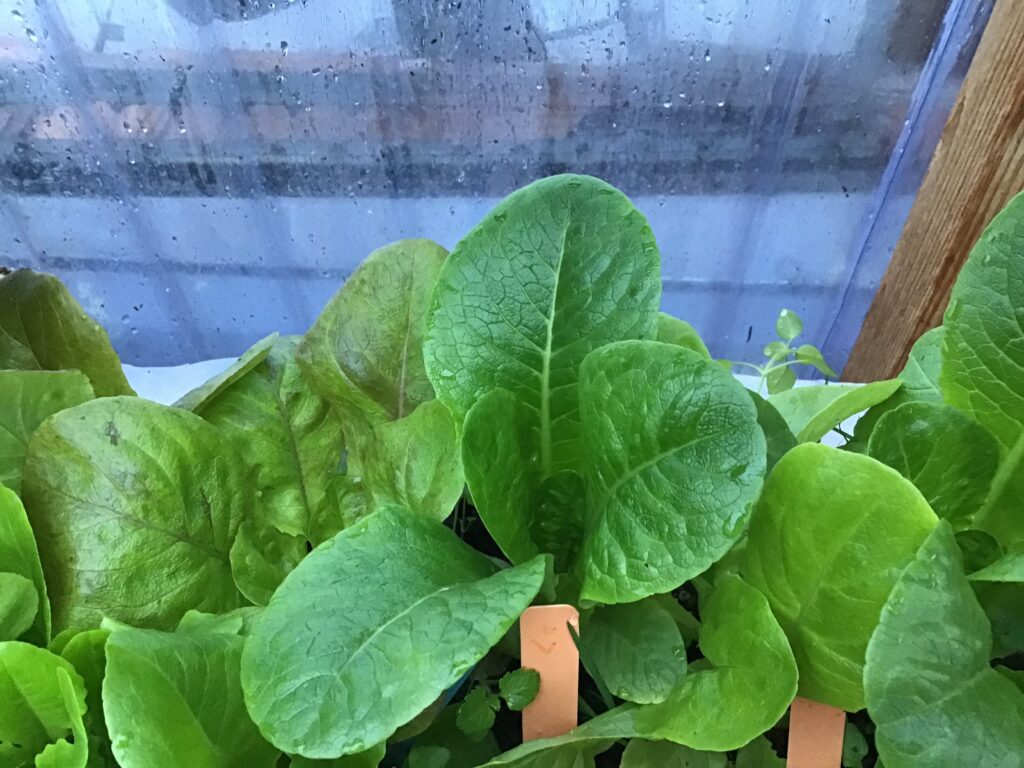 Some of Rob's lettuce in the greenhouse is getting almost ready for us to eat. I'm excited! It's not huge, but it's not bad for an unheated greenhouse!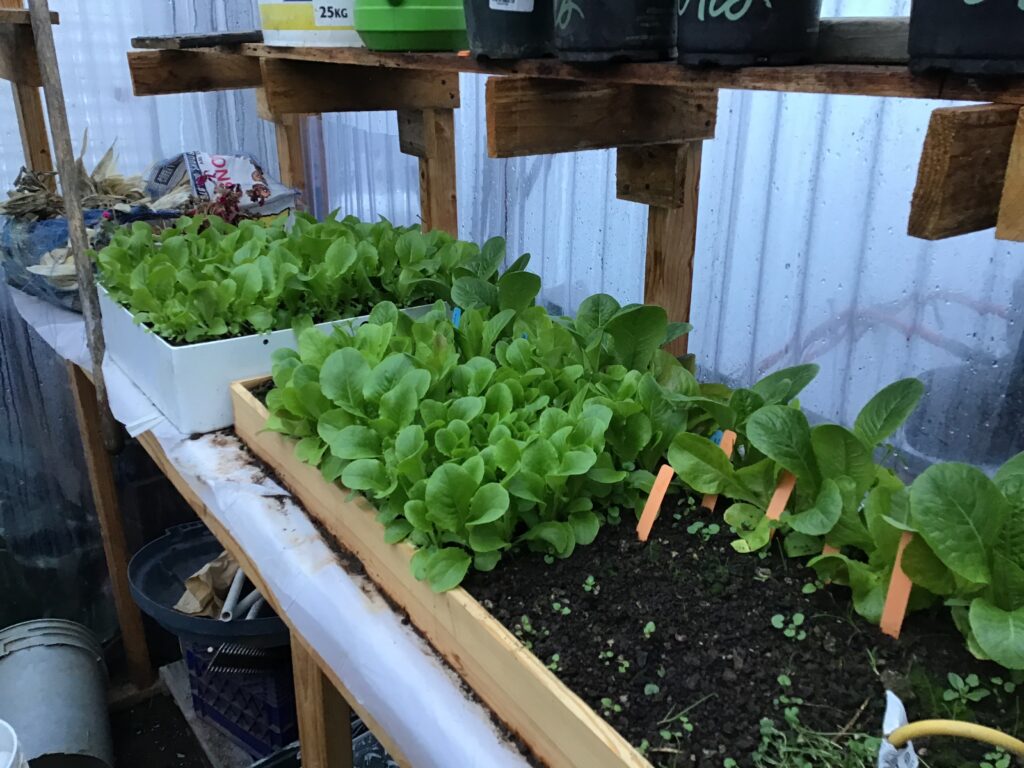 We ordered our seeds from Territorial as soon as their website opened up for orders. Today, we received all of it, but one packet. They said they are still packaging up seeds and will send us that one as soon as they get it packed up. Our seeds from Pinetree have arrived also. We are all set for another awesome growing season! Last winter, we ordered early, so were not caught in the frenzy of seed shortages. We did, however, have a hard time when we needed more of a few items mid-summer. All of the seed companies are stating that they expect high demand for seeds again this year, so we ordered even earlier than usual. We also ordered some fall veggie seeds as the fall/winter garden was a rousing success. We still have cabbage and celery out there. I'm going to pick more soon.
We also have a generous amount of seeds Rob saved last summer from part of our open-pollinated veggies, so we were able to order less than we usually would.
We continued our project of chopping our downed peach tree branches up and putting them out in the yard-debris bin. I think I will easily fit what's left in next week and that job will be done.
We took lots of walks, in-between torrential rain showers, hail, cold sunshine, and fog. It's getting challenging to get those in, but we are managing almost every day.