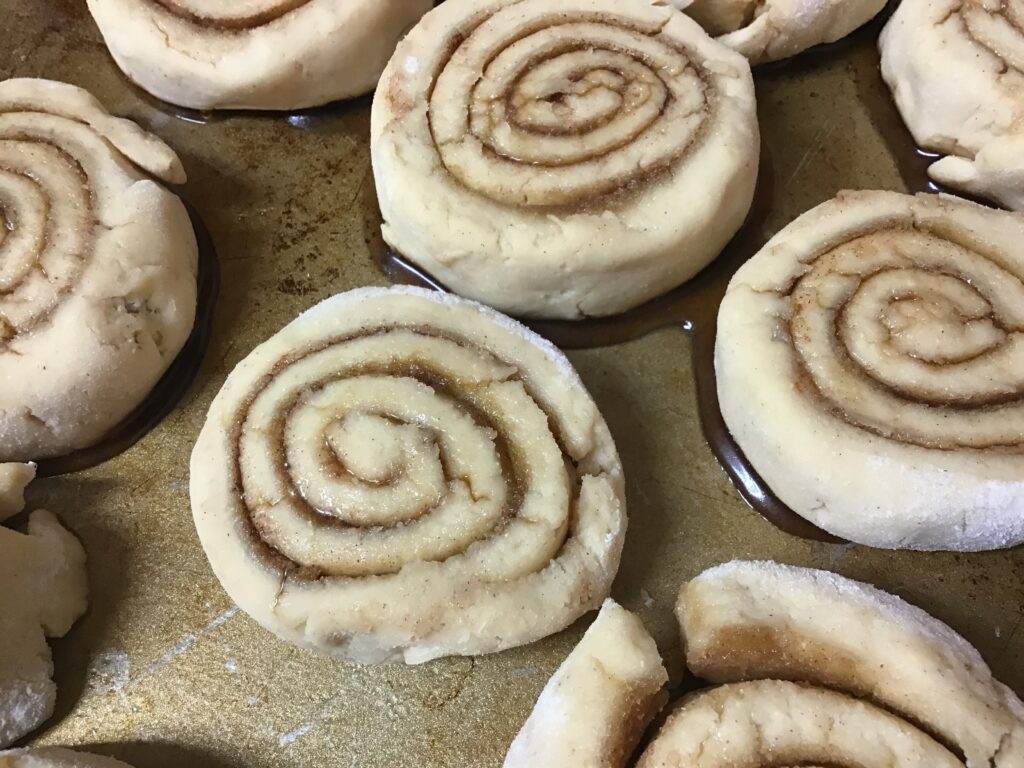 Or otherwise known as "Eating Cinnamon Rolls All Week!" Patsy has been making gluten-free cinnamon rolls all week long. There are some in the freezer, we have shared a few, but, I have to confess we've eaten quite a few! I think one of the reasons I have been enjoying them so much is because it has been a long, long time since I've had any, as gluten-free cinnamon rolls are few and far between in my world:) While gluten-free ingredients are not inexpensive by any means, it would have cost even more to buy them.
We have taken a few walks this week, for obvious reasons!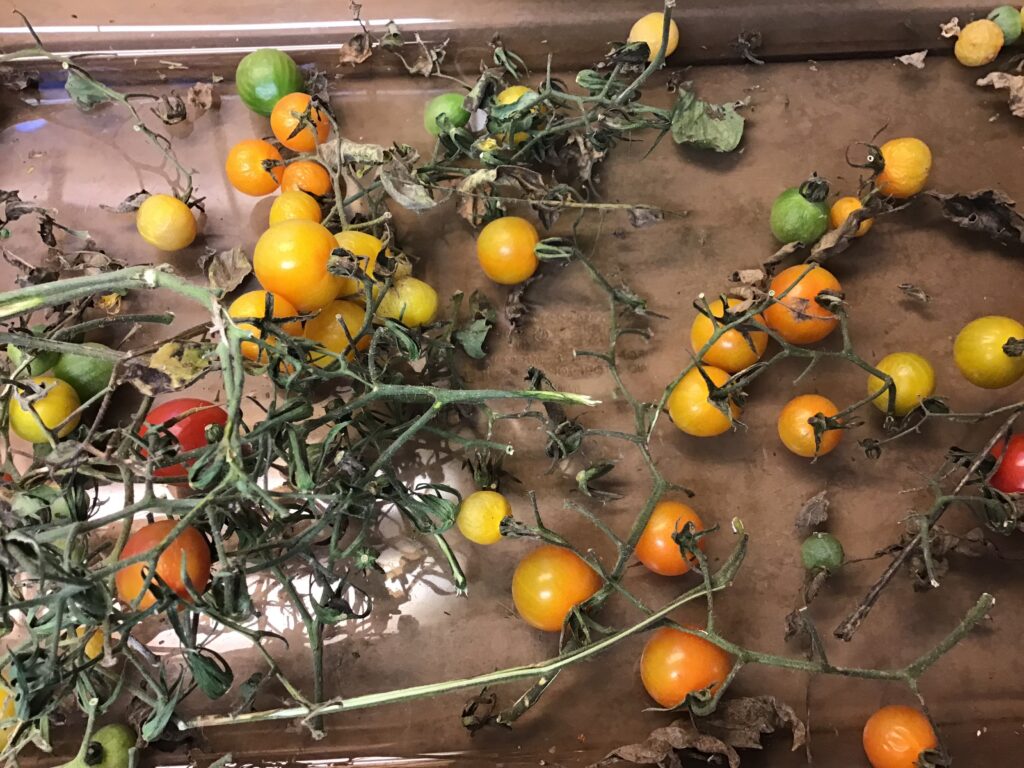 We finished up the cherry tomatoes. I picked them green and put them in a dish in the garage and most of them did ripen. We also finished the last of the larger tomatoes Rob picked green and wrapped in tissue. Not bad for the first week of December, we thought!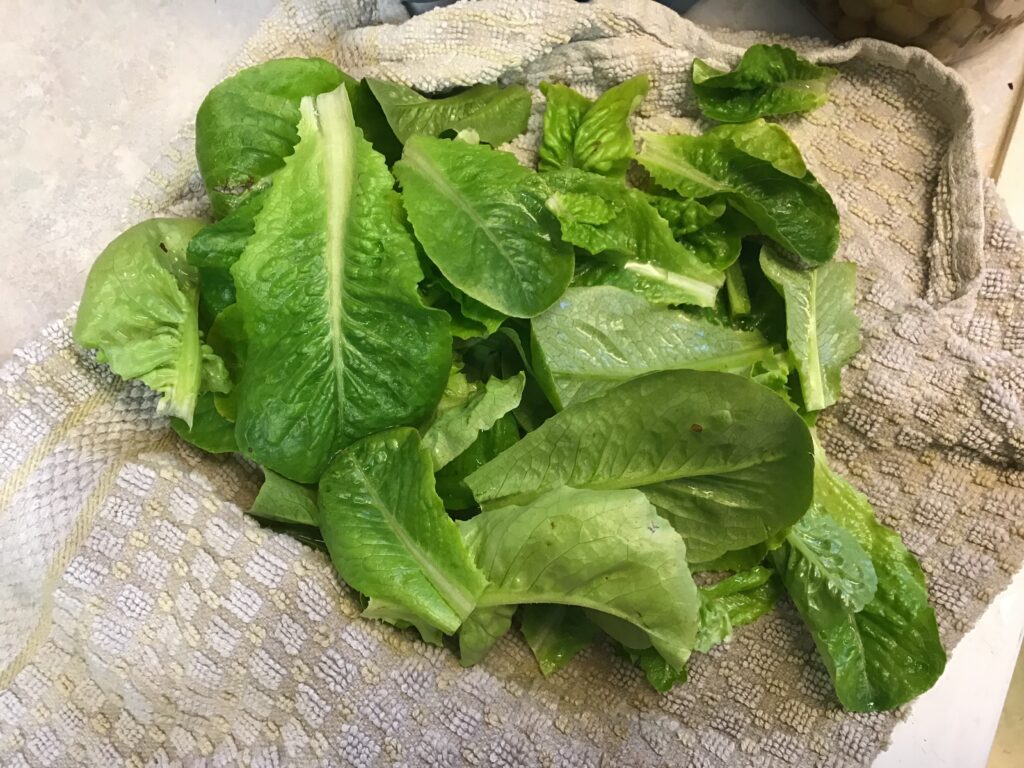 I got a small bowl of Yukon Mix Winter lettuce from the garden. I mixed it with iceberg from the store for 2 salads. I cut it off, rather than pulling the few bushes remaining, and maybe it will grow some more. Who knows? Not me. I've never harvested lettuce in December before. I'm thrilled with what I've picked and will happily pick more if it grows. There's some little plants under my covered cold frame, but they were planted later than the ones I harvested today.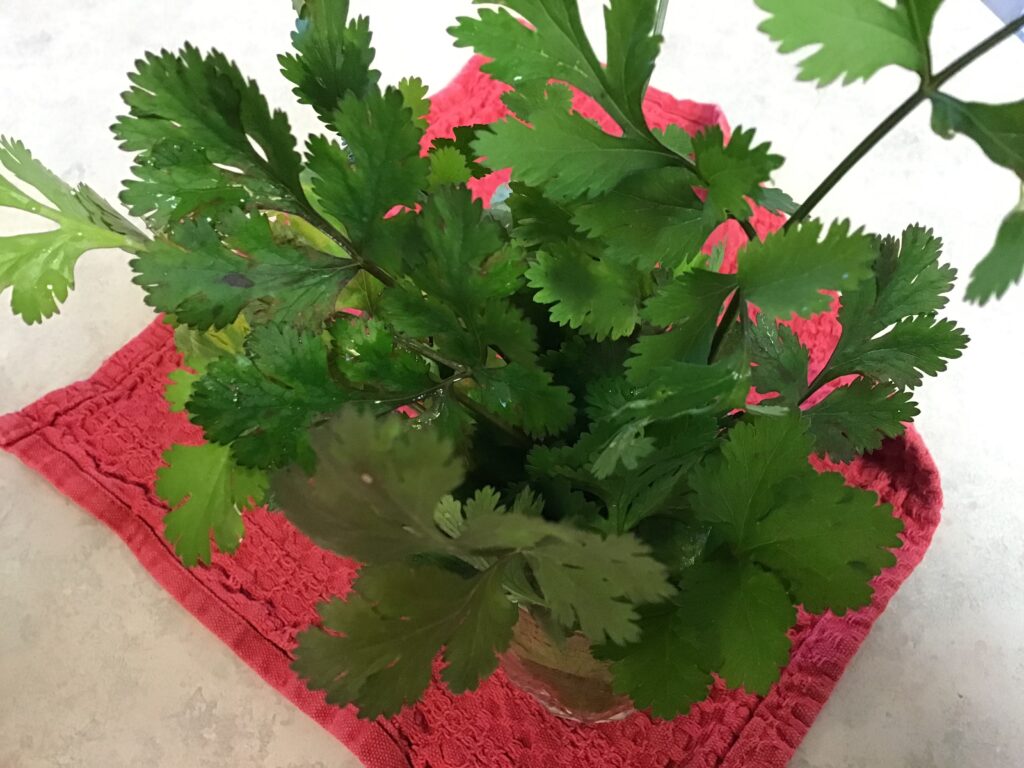 I also got some cilantro and some celery, which is still mostly leaves. I made soup with celery leaves and a small Waldorf salad with the tiny stems and an apple.
I have been working on a grocery list for the past week or so, by simply writing down items as we run out and scouring the ads for good deals. It took me until today to get a big enough list to use my coupon, as my menu plan has focused on my stored food. I sent Rob to Safeway to get the items and use the $10 of $50 coupon. He also had to go into Fred Meyers during the weekend to get prescriptions so picked up a few of the good deals there. I had him get plenty of head lettuce, carrots, milk and other things that will hold well since I don't plan to shop again for 10 days or more, if we can make it.
I did notice I was making a few more substitutions as I cooked toward the end of this stretch, but it worked out.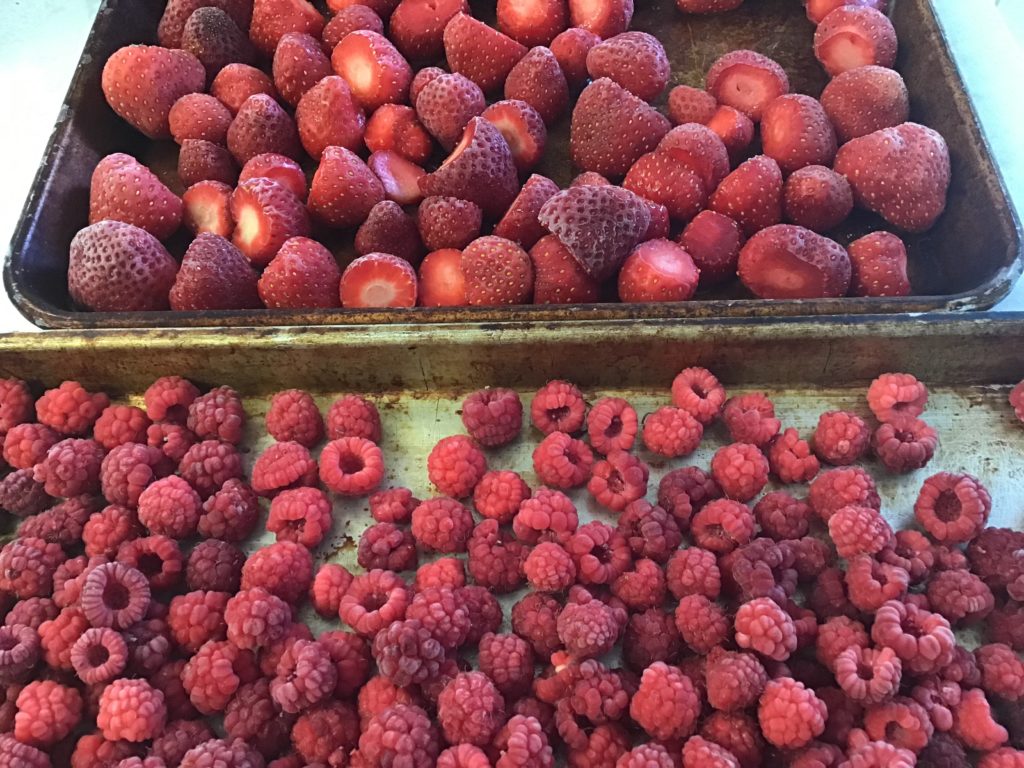 I made a menu plan again, to continue to manage my food. I was able to use up a few more items that had been around for ages and lots of my preserved food.
A while back, Rob built me some wooden boxes to put empty jars in to leave me more "wiggle room" on my shelves until we use up more full jars of canning. We canned so much this year that he was afraid I might break some while shuffling things around getting desired ones out. Once the boxes are fully full, I should have no trouble fitting the remaining empties on the shelf.
I was also able to repurpose some food that was leftover from the free school lunches. Some celery went into soup and some chopped pears and peaches were mixed with my frozen raspberries and made into popsicles. One of the apples went into the Waldorf salad. Michaela helped drink up the extra milk and ate one of the leftover apples.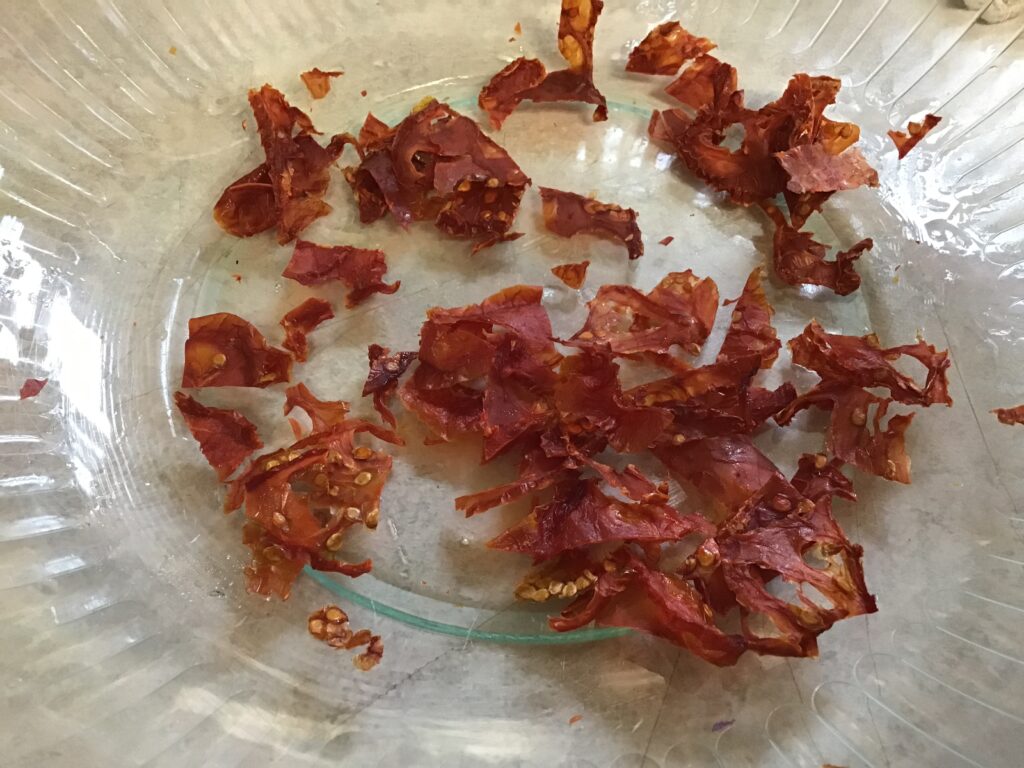 Snipped, dried tomatoes went into a pasta salad, dried zucchini went into a vegetable soup at the last minute so they wouldn't get mushy, and grated zucchini went into a snack cake. We are sharing most of the cake with some friends, as there have been just too many desserts around here lately.
My Azure Standard order got lost for the first time, ever. After a few phone calls, they just mailed me another order, instead of sending it to the drop site. There were a couple of things they were out of, but I was glad they were so quick to make it right and glad to have the things I got.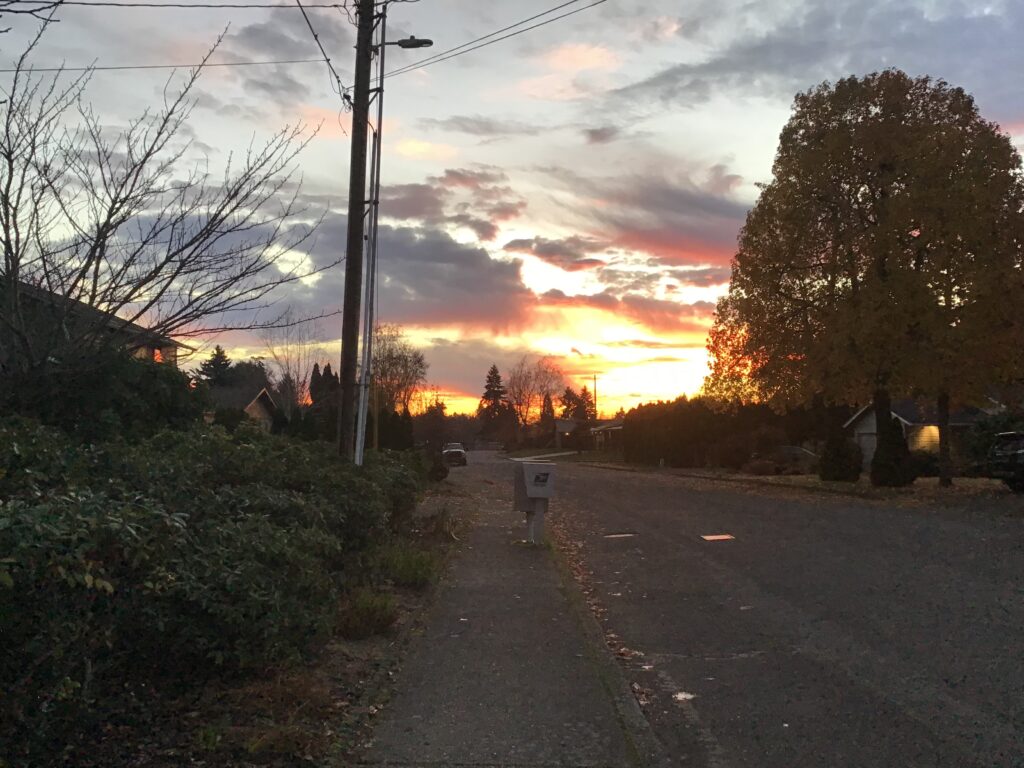 I watched another beautiful, absolutely free, sunrise! It was even better than the picture.