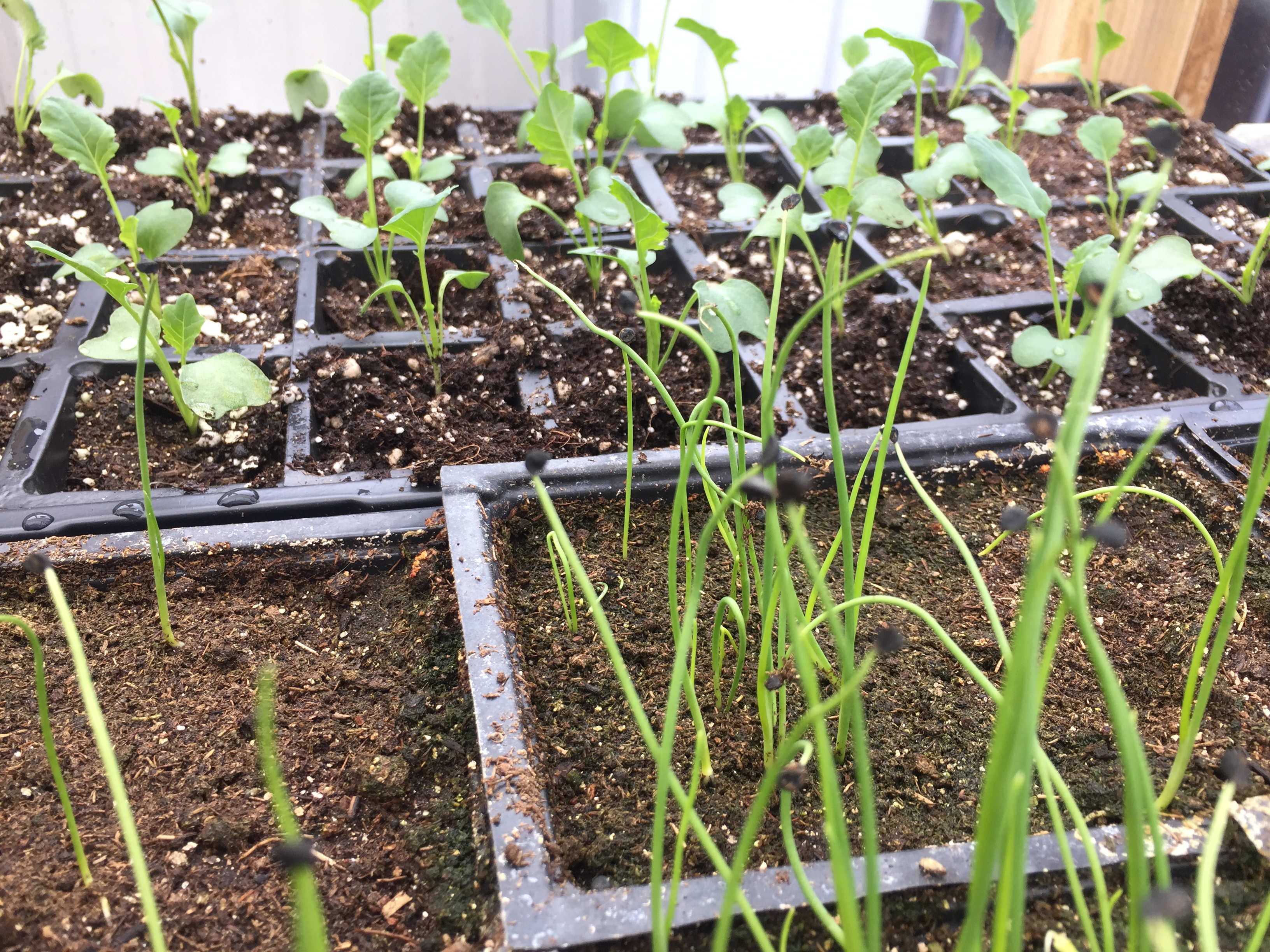 Last evening, after work, we were able to do some transplanting.  In the back of this picture, you can see the hybrid broccoli blend (Territorial Seeds) looking great after each got their own little cell.  This entire tray is now broccoli, and that is more than we can use, so we hope to find homes for some of it.  We use a more coarse planting mix for the second stage of growth.  You can see that the onions are still in the finer starting mix.  They didn't come up as thickly as I would like.  I will be planting some more in another tray, soon.  (Look at the ones on the left).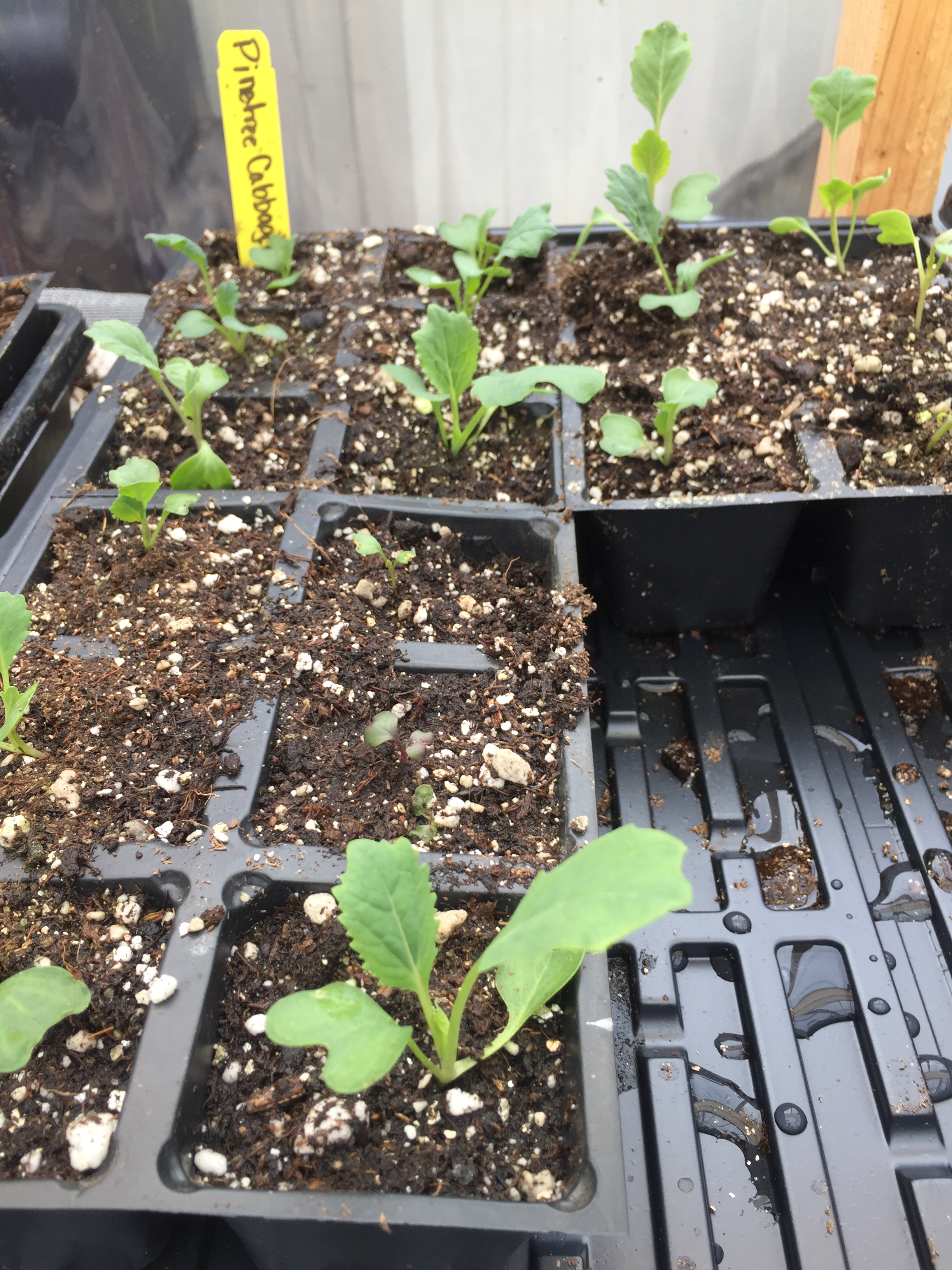 The cabbage mix (Pinetree Garden Seeds) was ready to transplant as well.  You can see how the little tiny red one barely made the cut, but I wanted at least one red one, so I gave it a cell even though it was behind the other greener ones.  I've done this mix before, and there are several kinds that grow.  Just like the hybrid broccoli blend, they don't all get ripe at once, which is helpful to me.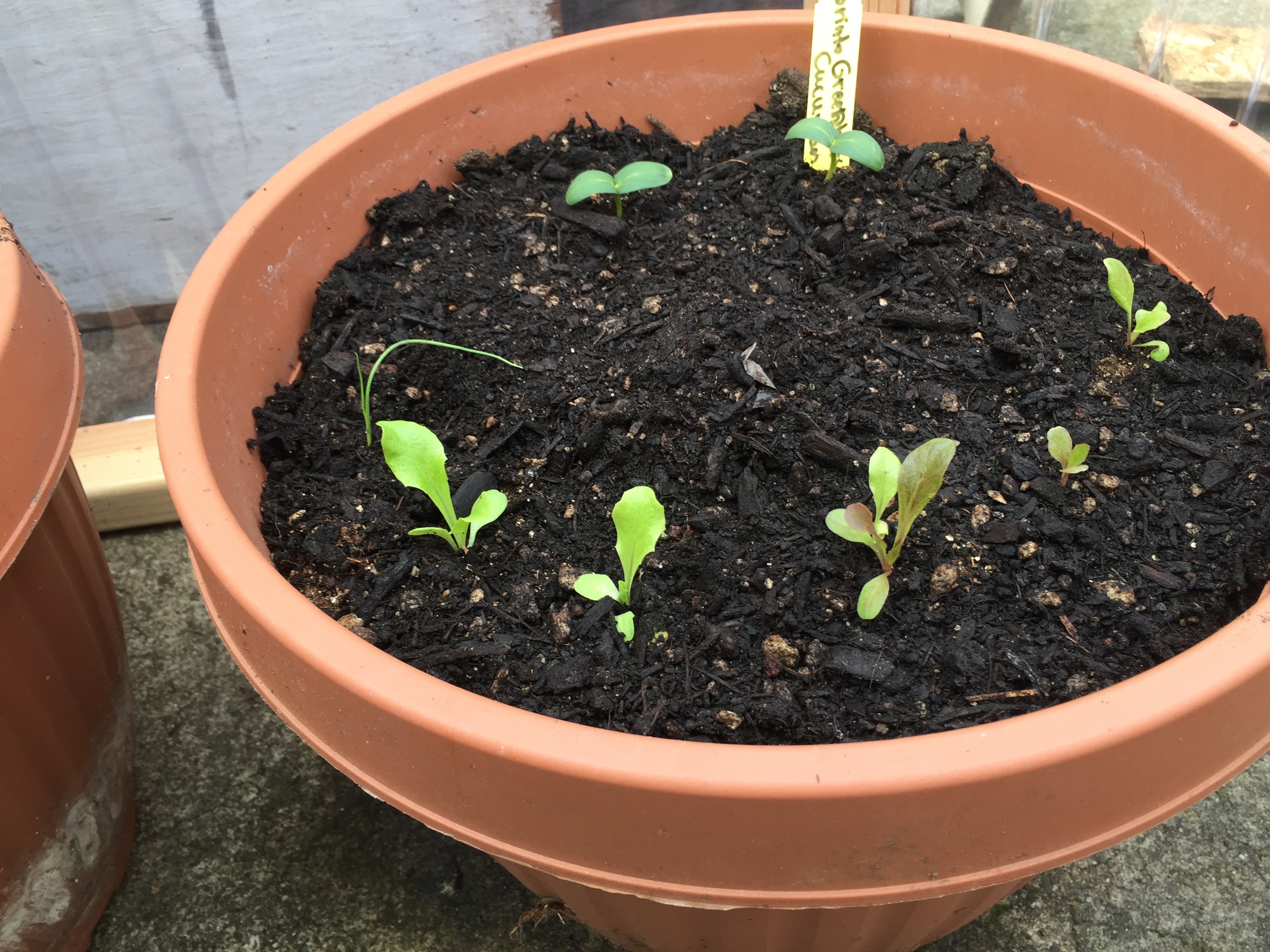 A few days ago, I put the Corinto Greenhouse Cucumbers (Johnny's Selected Seeds) into a pot with lettuce in front.  There was an escapee onion in the broccoli, so I put it in this pot.  This is an experiment.  I'll see how it grows.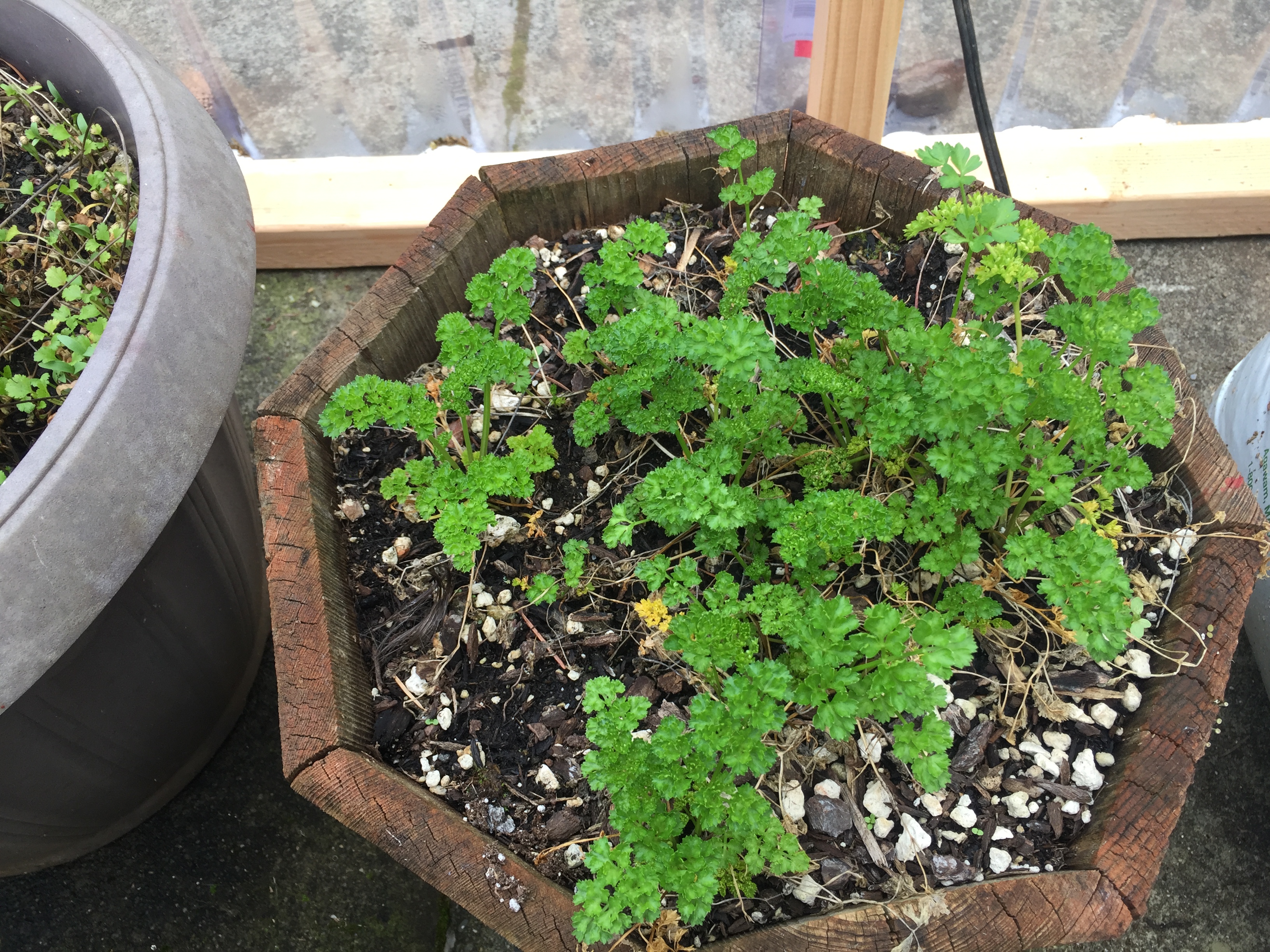 I dragged the parsley pot from last summer into the greenhouse, and it's starting to grow well.  The cilantro on the left is as well.  I will add a little more potting soil to each pot, and perhaps some fertilizer, especially to the parsley.  Cilantro is an annual, but it self-seeded into the pot where it was growing, so there are lots of babies in there.  I won't turn down fresh herbs.
There is much more to be done each week now, as spring comes closer.  Every single day, we water everything a little bit to keep it moist.  Soon, I will plant some more flowers and other veggies, and transplant the tomatoes.  It was very fun and relaxing for Rob and I to slip out there last evening and work for a little while.  It didn't take long, and gave us a good chance to talk for a few minutes.