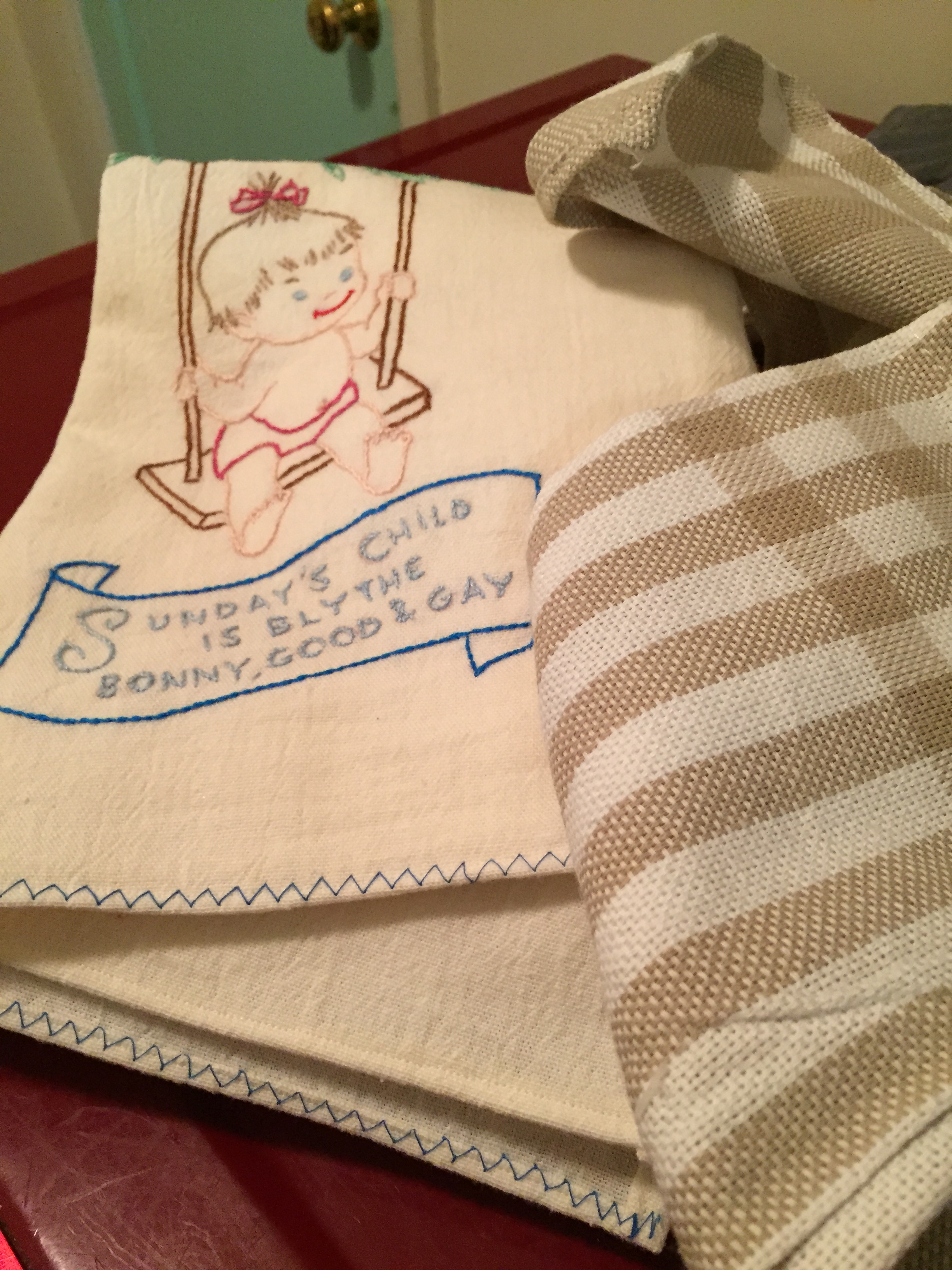 I don't know where my kitchen towels are.  I mean, there are a few left in the drawer, but where are the rest?  Nobody knows.  And, when questioned, no one, and I mean NO ONE took them or has them.  So, I can only conclude that they grew legs and walked away.  Or something:).  But, God knew they were gone.  My sweet aunt noticed last Sunday that there was a problem, and picked up a few more for me from a sale she saw.  Then, when visiting my sister, she asked if I wanted the embroidered ones–her daughter was cleaning cupboards  for her, and they discovered she had too many and wasn't able to use them all.  She didn't even know I was running low.  I said yes in a hurry.  So, after I run them through the wash, I will have a drawer full again.  It was so sweet of both of them:). I just hope THESE don't grow legs……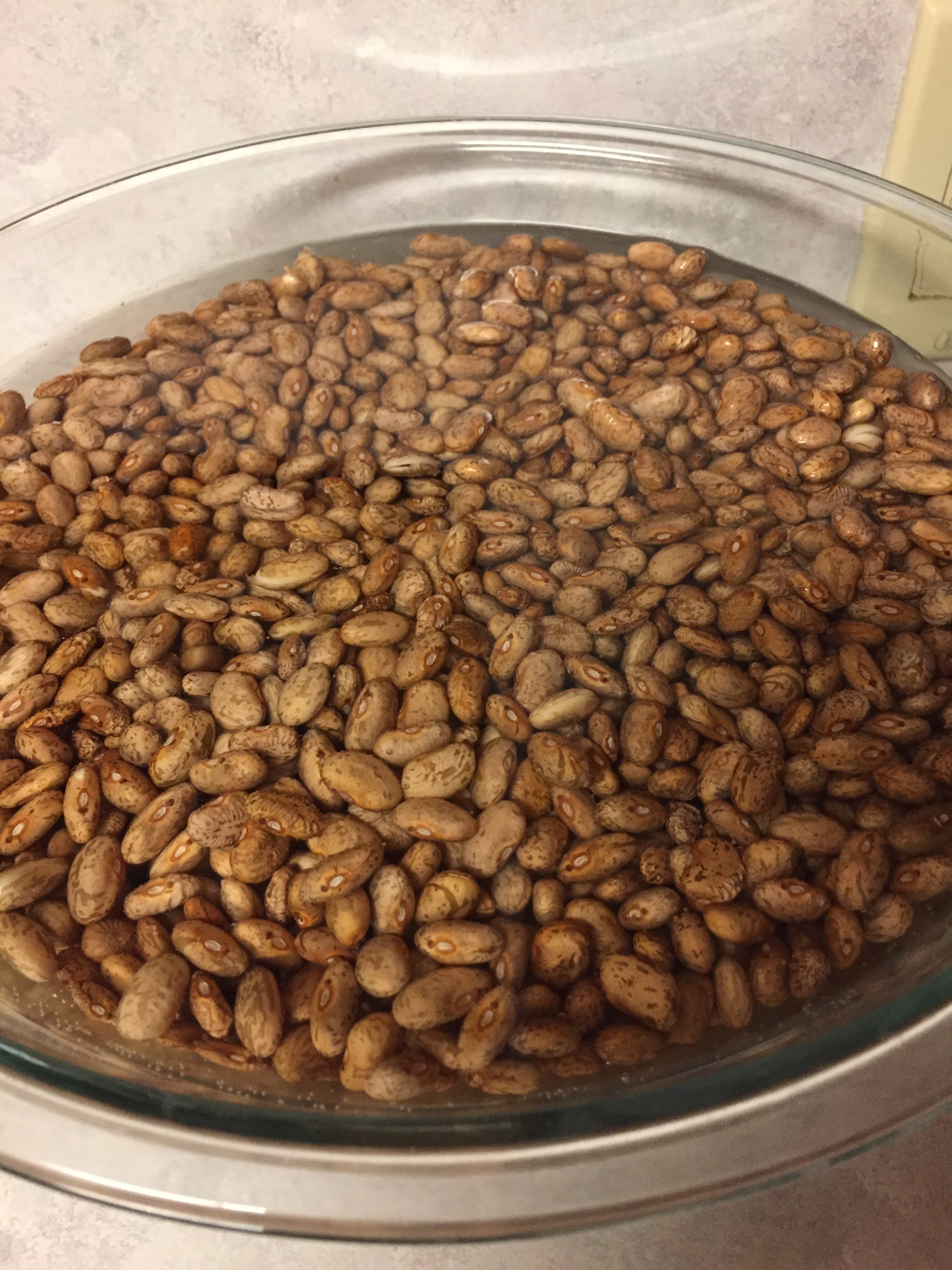 I'm soaking beans for refried beans.  We are going to make dinner for the college age group at church on Tuesday night, and we will do tacos.  This will be our first time cooking for them, so we will know more after Tuesday about what works well and what doesn't.  They do provide us with a budget, so we aren't going to provide much from our pantry, but I want to make the beans myself.  We like them so much better.  I will make a big batch, and have some for us, and some for them.  Because we both have to work that day, everything will be made and chopped ahead of time, and all we will need to do is keep warm food warm in a Crock Pot, cold food cold in a cooler, and set things out when we get there.  We've been told there is paperware there.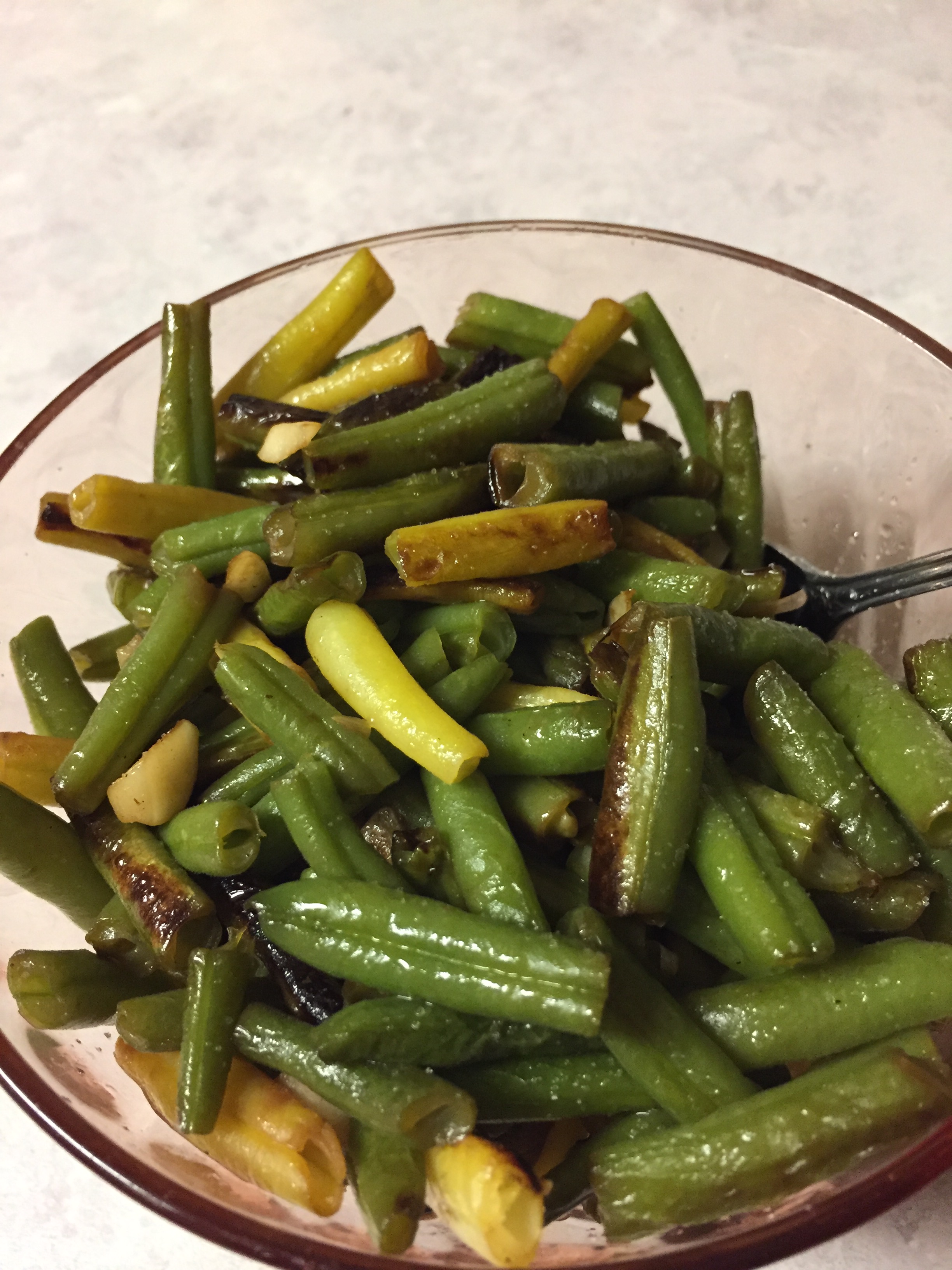 I'm trying to use fruits, meats and vegetables from our freezers and cupboards.  Tonight, I sautéed some frozen green beans in butter, and added garlic.  Yum!  We ate some of the 10c/can  pickled beets Rob bought last fall.  I made a casserole from frozen broccoli, rice, tomato sauce, and turkey kielbasa sausage, and chicken-rice soup.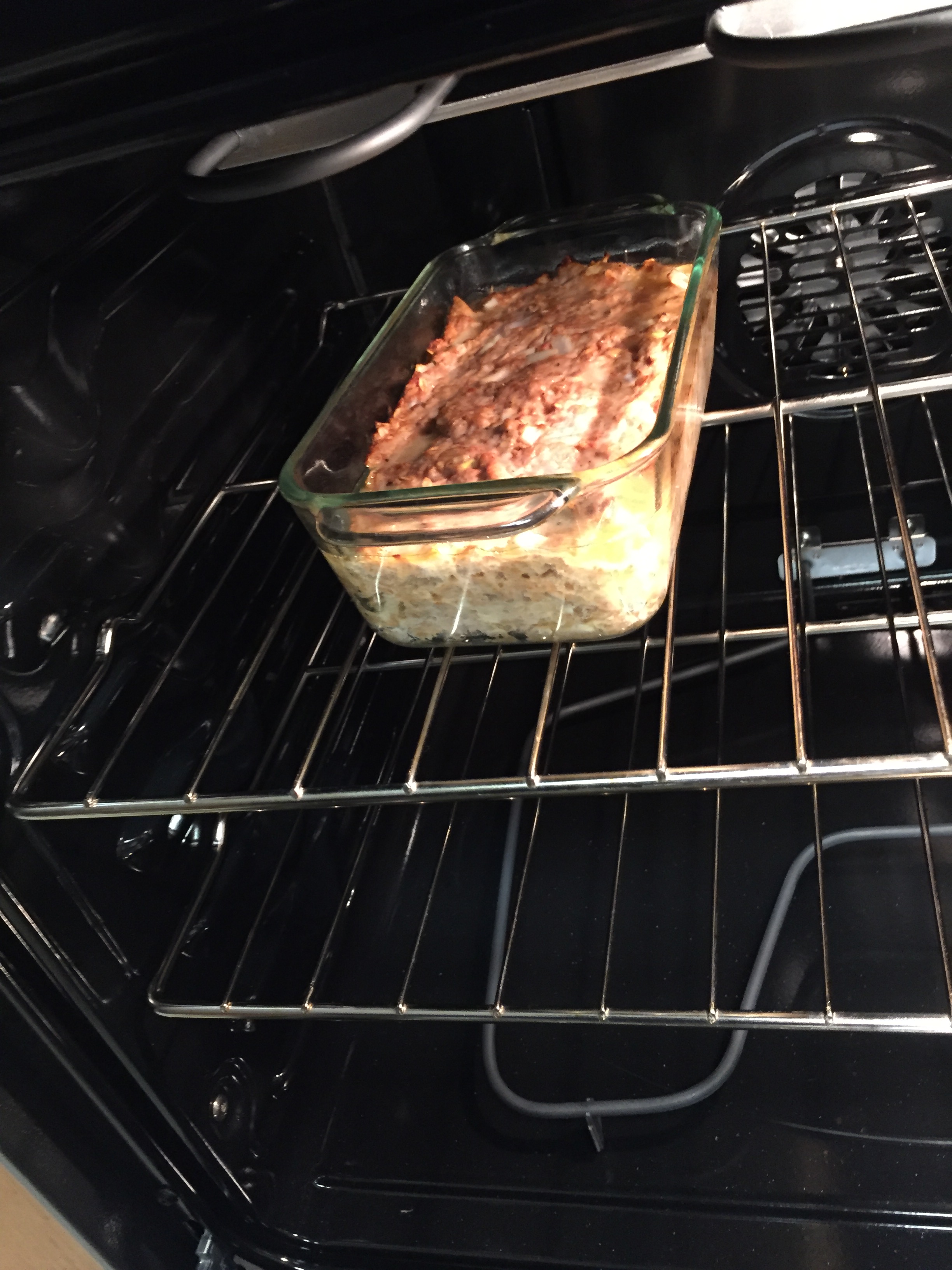 I made some turkey meatloaf.  There is still ground turkey from the turkeys Rob raised at  our old place.  It's time to target it and actively use it up before it gets freezer burned.  I will be sorry when it is gone, but there's not use letting it go bad.  It turned out great.  I also made potato salad, and am going to make coleslaw from the cabbage I picked from the garden for Family Sunday Dinner tomorrow.
I spent some time today organizing out in the canning cupboard, which is in the shop; putting away the empty jars in the right places, getting out new jars to bring into the garage for the week ahead, etc.  It does take some time, but I use things more if I have a good supply within reach. So, most weekends, I bring a jar or two of each thing into the garage and have it handy for daily meal preparation and take the empties out.
I also grabbed a couple of handfuls of frozen items from the freezers and brought them in.  I found a loaf of bread–yea!  I thought I was out of that bargain bread I got a while back, but there it was:). There again, I use things more if I physically look in there with the intention of bringing some in–I often find items I've forgotten about.
What I did not find time for today was shopping, except for a gallon of milk, a bunch of celery, and 1 head of garlic.  I just got those from the store that is about 1 block from my house.  I have some good coupons, but didn't use them today.  So, $5.16 was my weekend shopping total so far.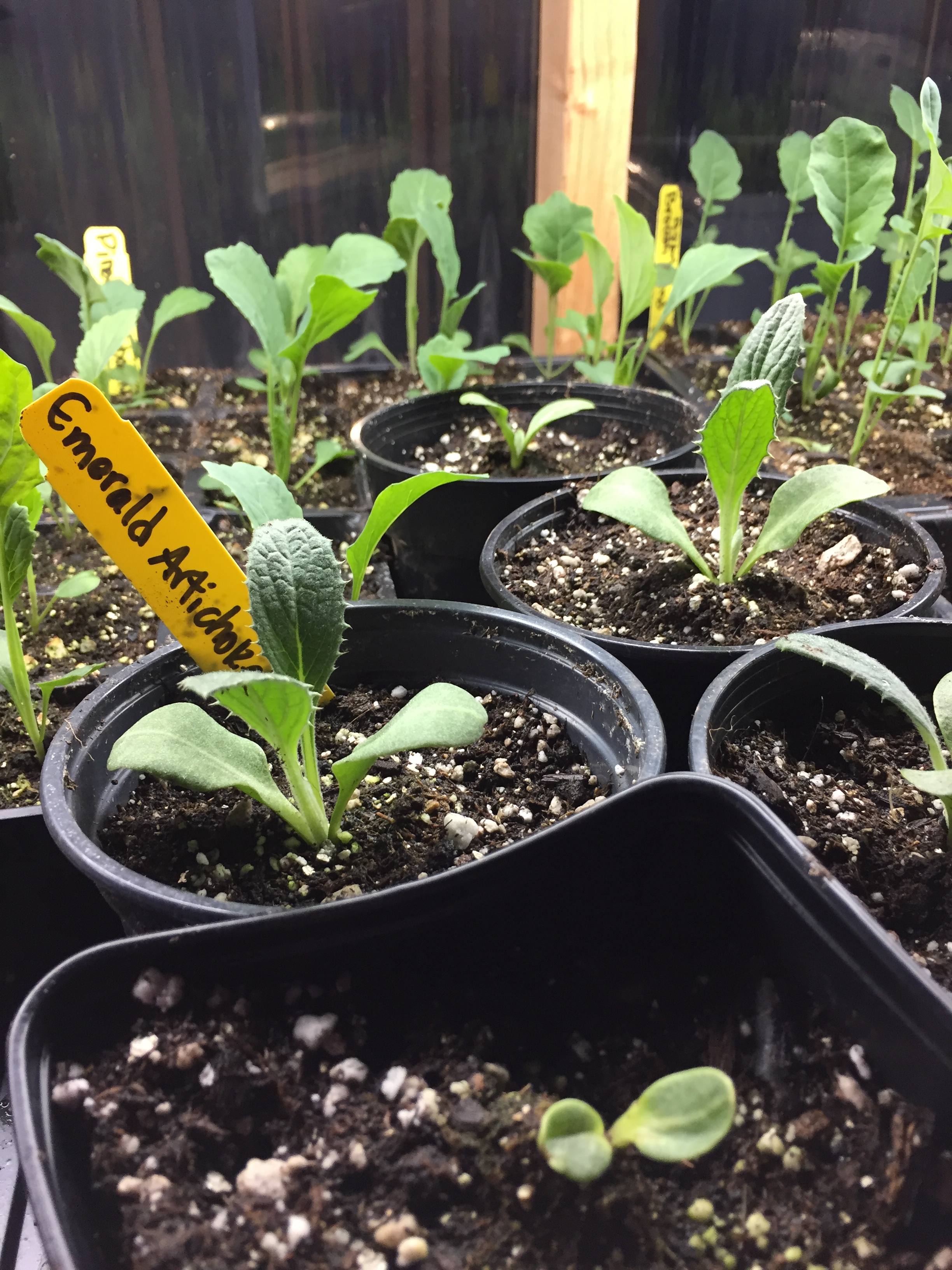 I got a few more plants transplanted today.  There are quite a few more to do, but I keep working on it when I have time.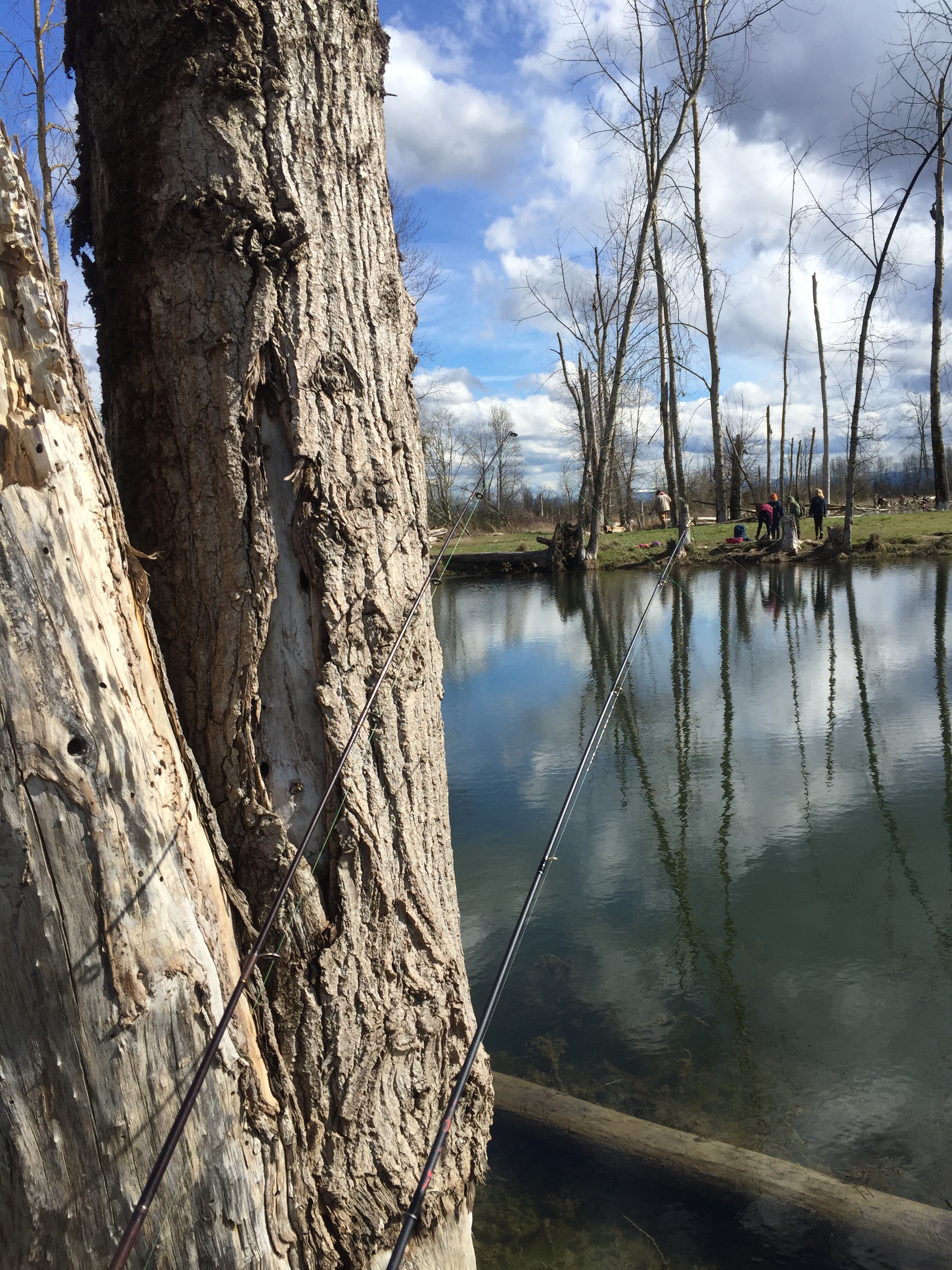 Rob took Patsy fishing today.  He had been told about a pond that isn't too far from our home, and so they went today.  They did not catch fish, but they did get some bites.  Maybe another day…..
Our van had a bad flat tire.  We took it to Les Schwab Tires and they fixed it for free, as they do when you buy your tires there.  We had to wait for a while, but it's fixed!
Patsy counted 106 buds on the daffodils she planted out front.  This is the 2nd year for them.  Last year, we only got a few blooms, but she has high hopes this year that those 106 buds will bloom, and is very excited.  The bulbs were free from my sister's yard.  We have several tiny, yellow ones blooming now, and some pale ones as well.  We recently had snow, so things slowed down a bit, but before that, we were having an early spring.  So confusing.  Thank goodness daffodils are hardy!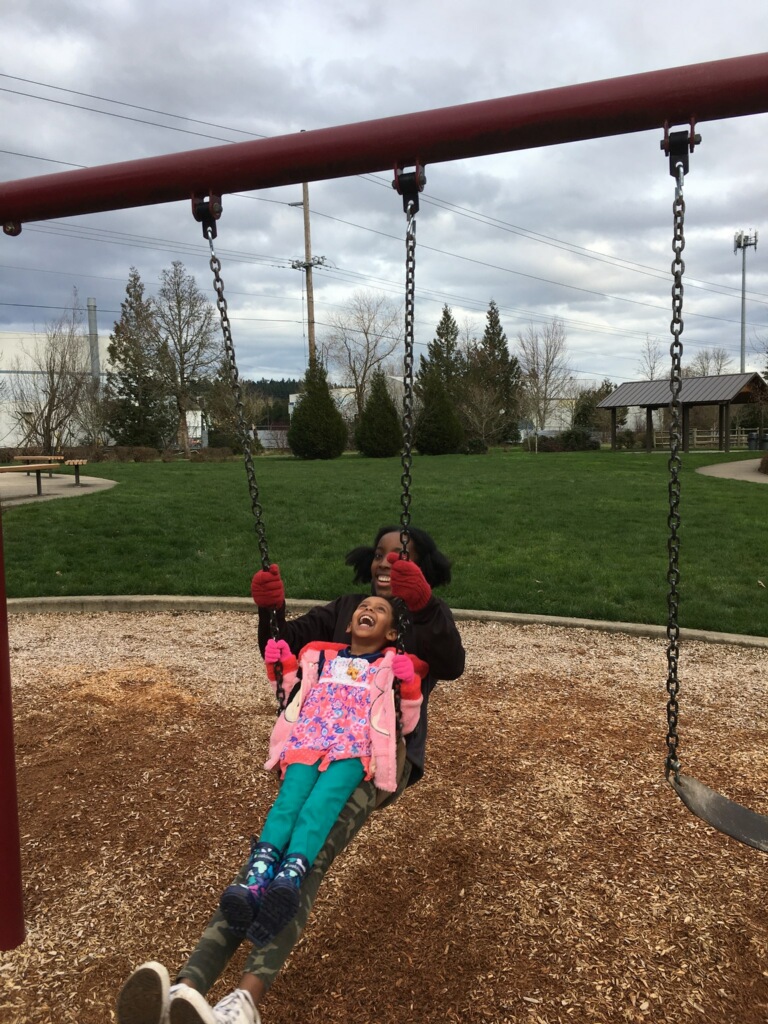 These 2 enjoyed their trip to the park very much.  Such joy!  Auntie Rosalie took them:)
How did your week go?