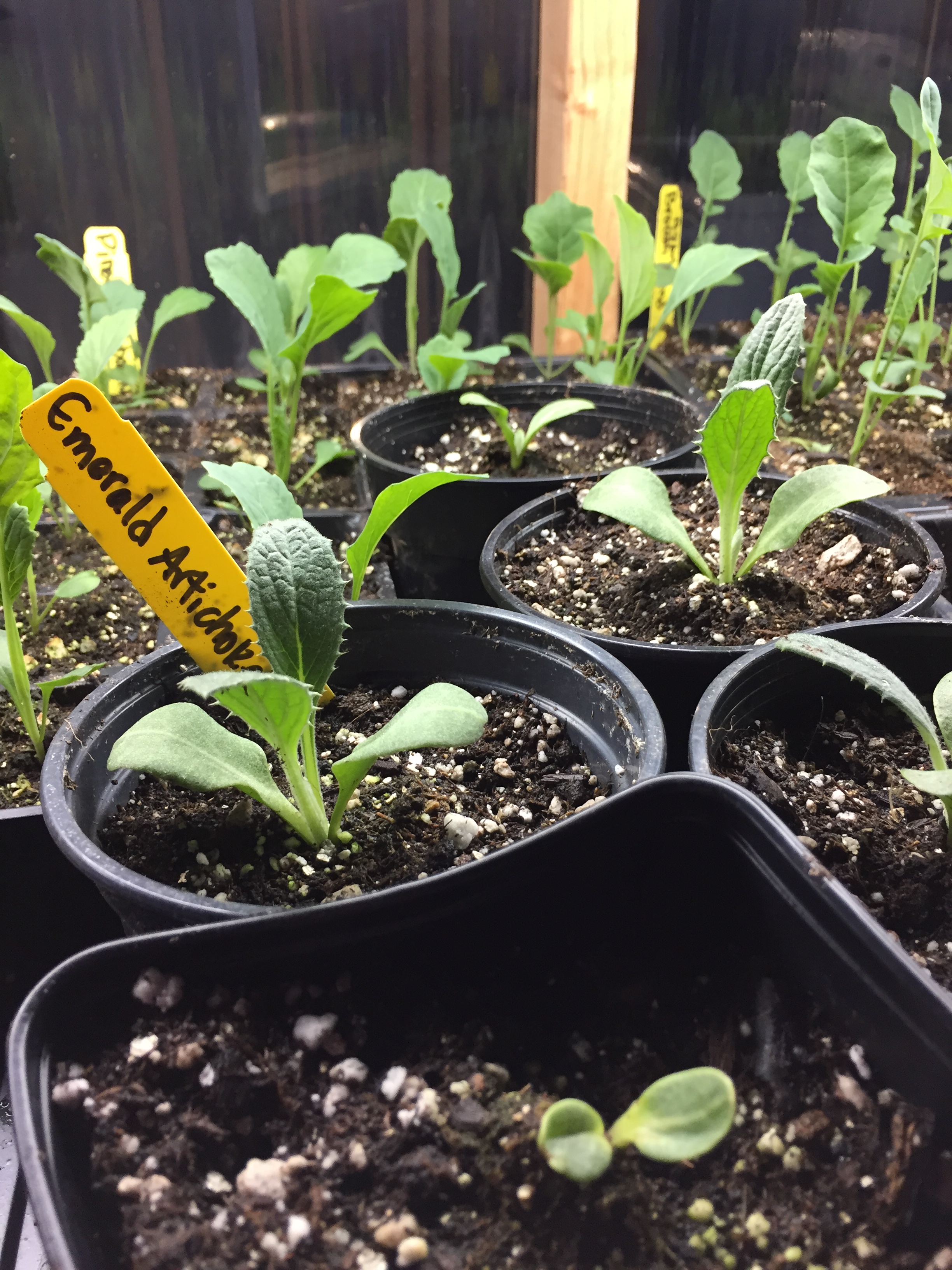 I love the little artichokes!  Now that they each have their own little pot, they are continuing to grow like crazy.  So encouraging!  Out of my 6 seeds, I ended up with 4 strong ones, and one little, tiny one.  I'm giving it a chance.  Who knows what it will do:)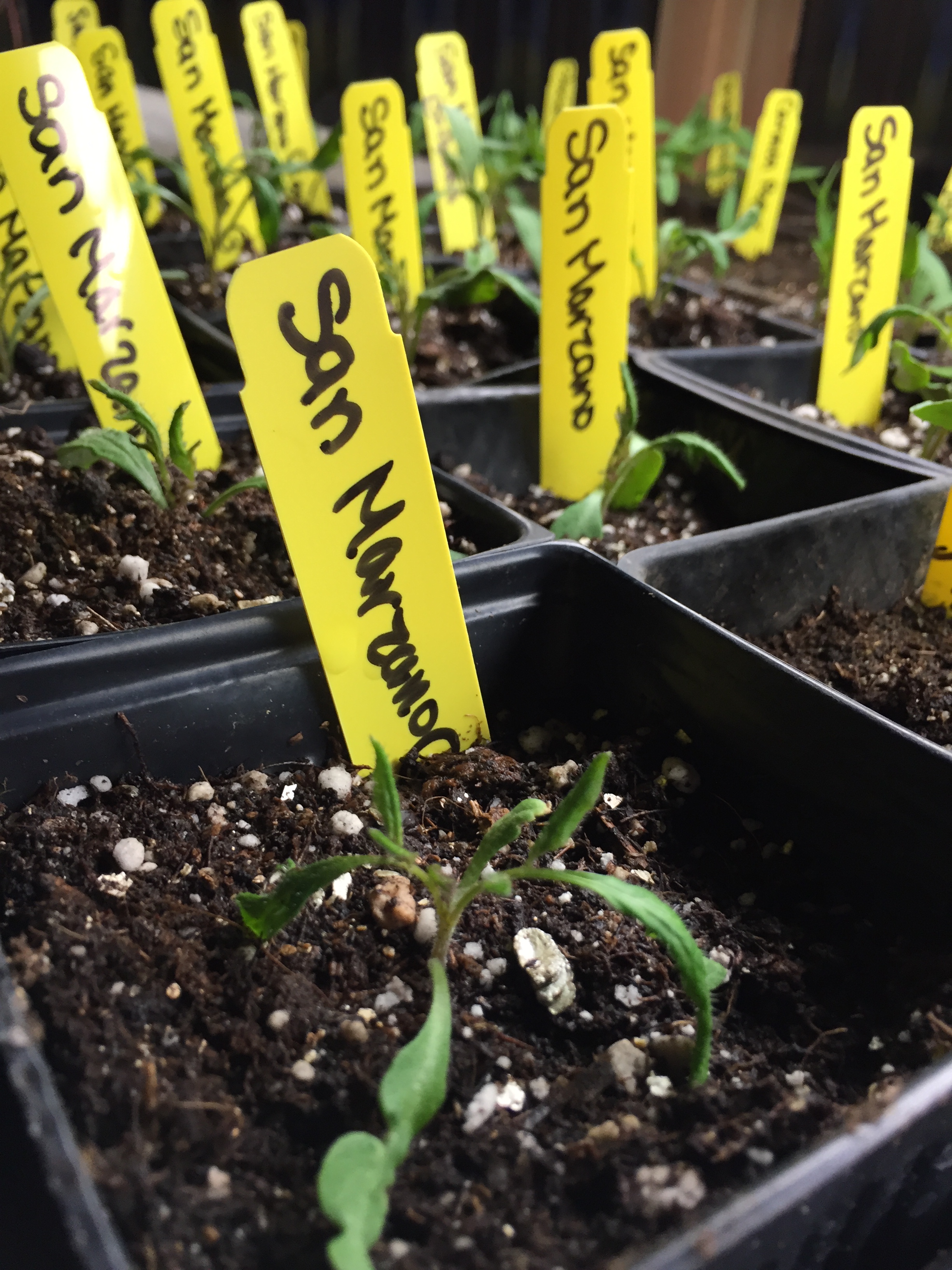 As I find a few minutes, I slip out to the greenhouse and transplant what I can in the time I have.  So far, I've done all the Willamette tomatoes, the San Marzano Giagante, the artichokes, and the basil.  I still have the cherry tomatoes, and a few more things to do.  Once I transplant them, the plants are growing rapidly.  I can clearly see that it's time to get out there and get the rest done.  Soon it will be time to plant more little seeds.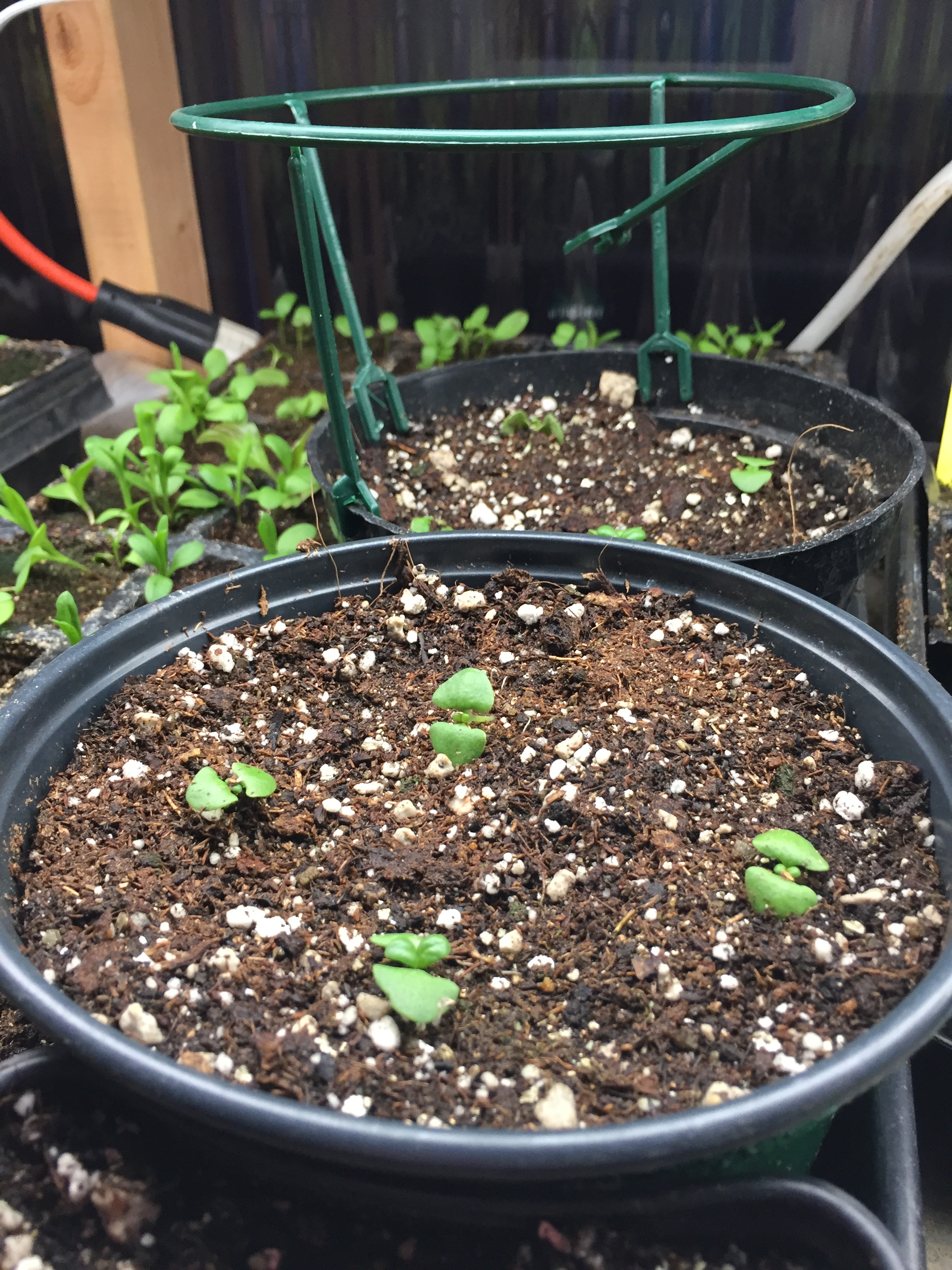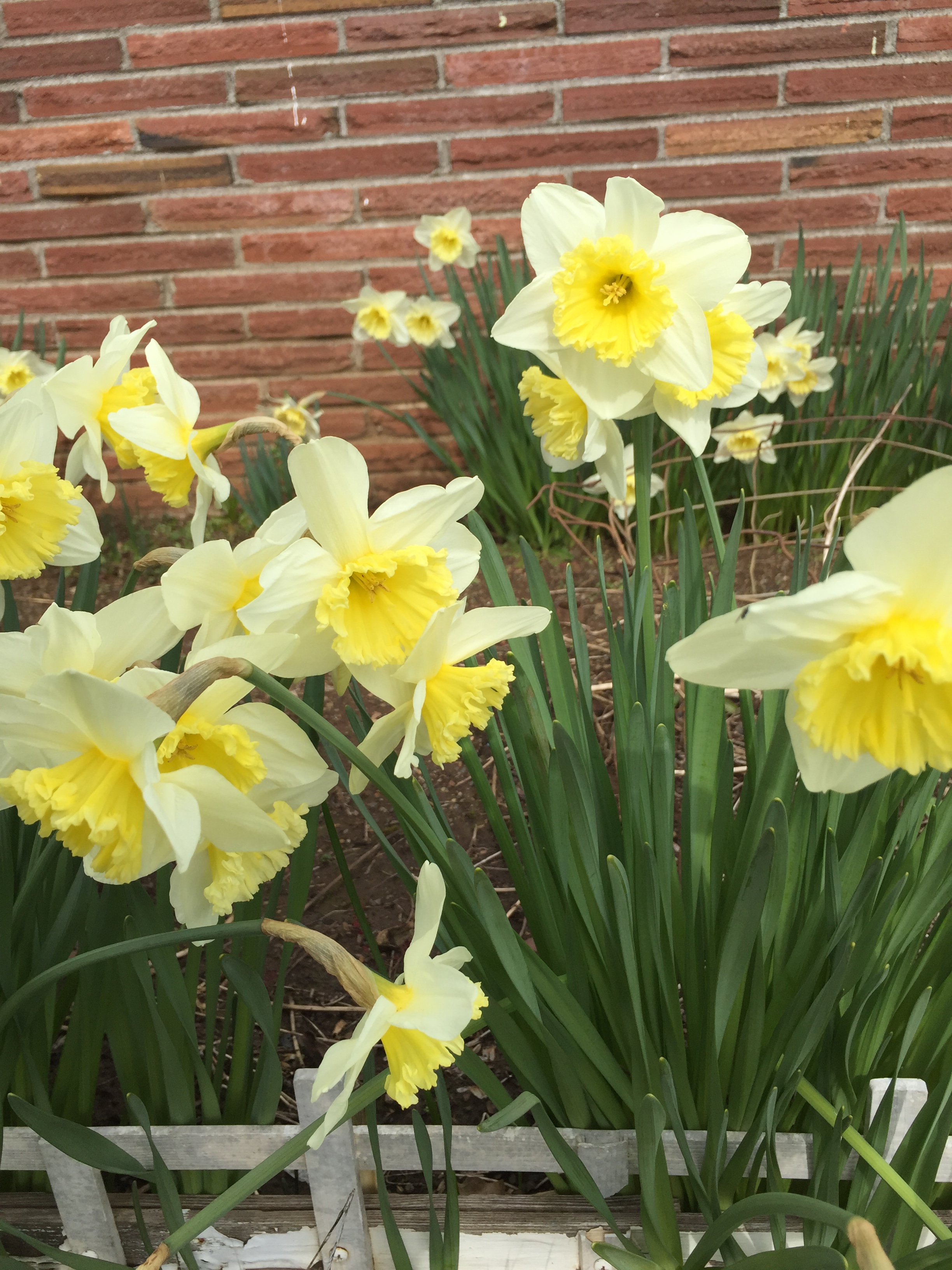 Outside, various daffodils have burst into bloom.  There are several varieties here, and so they bloom at different times.  So pretty!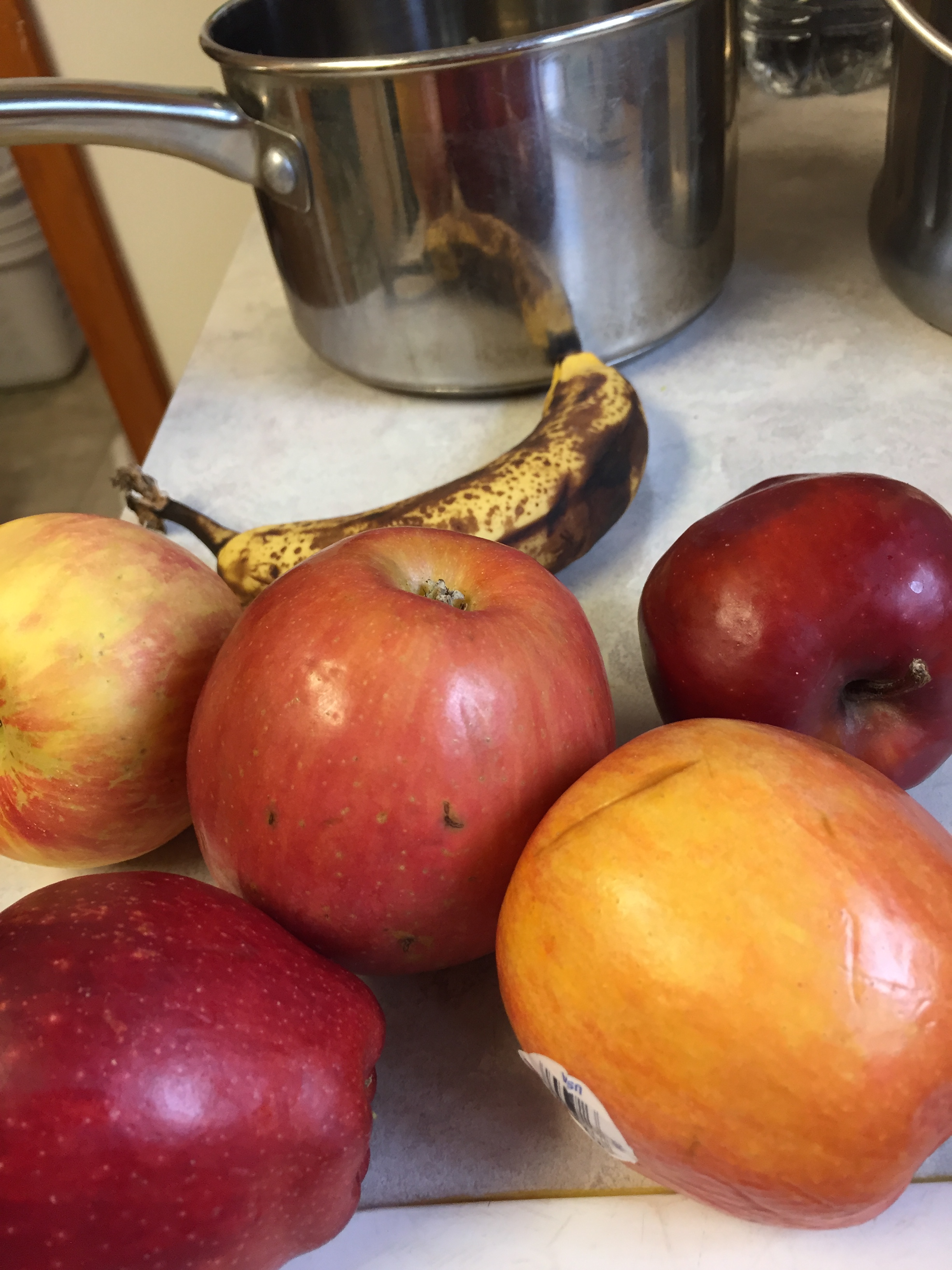 This week's menu plan is all about cleaning up odds and ends, and using stored food.   With the fridge emptied out a little, I hope to wash it out this weekend.
I took this little pile of apples, cut them into chunks and cooked them with raisins, cinnamon and sugar.  It was delicious.  I made mini muffins from the one, lonely, sad banana.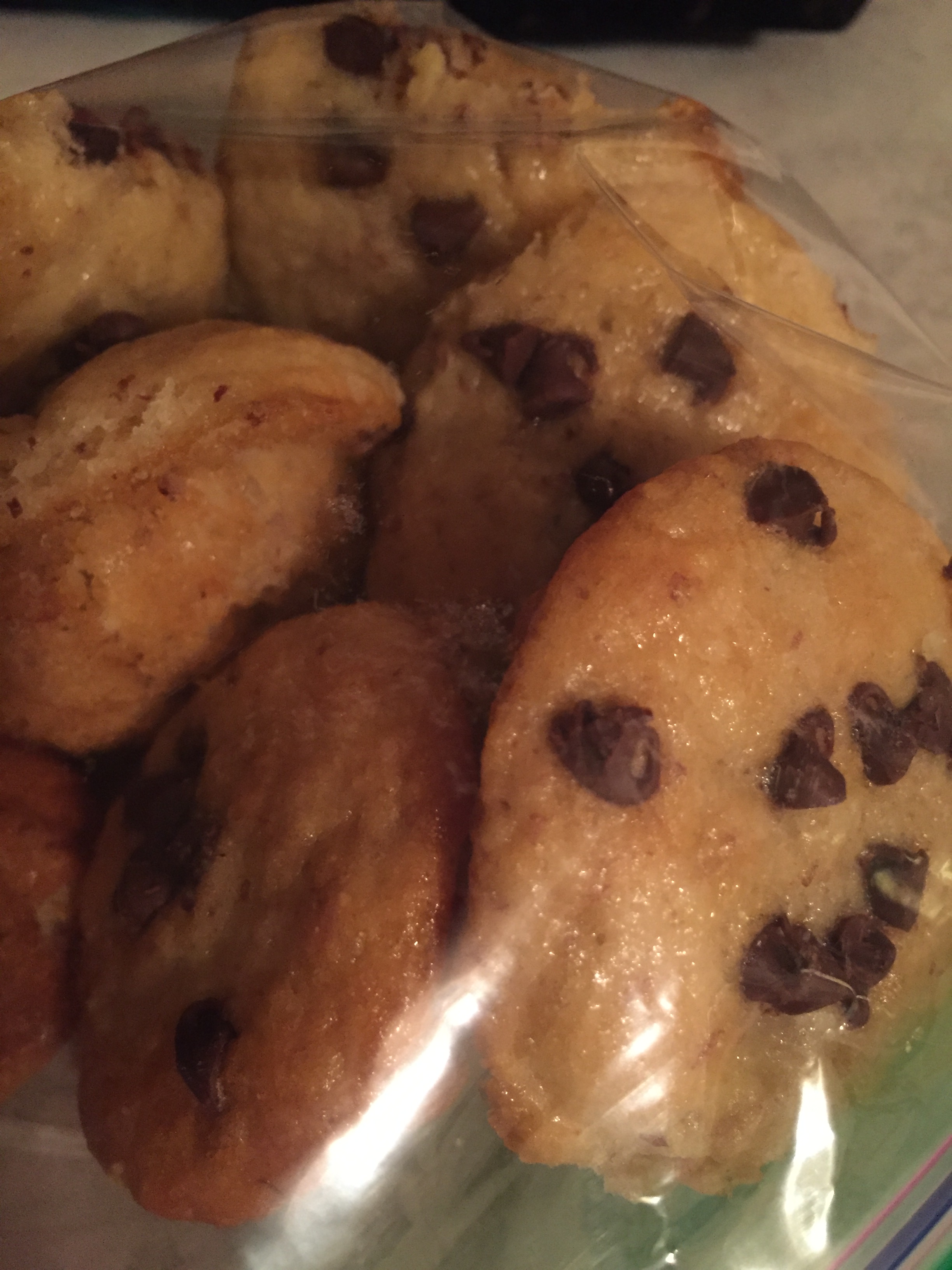 I pulled chicken legs from the freezer and marinated them in home-made teriyaki sauce. I squeezed soy sauce out of all the little packets in the cupboard, left over from long past Chinese food meals.  Once I read the labels and realized they were gluten-free, there was no need for them to languish in the cupboard any longer.  I added a couple packets of sesame seeds, brown sugar, water, 3 green onions I pulled from the garden (yea!),  and marinaded them all day, then baked them.
Last night, we cooked for the college age gathering/worship night at church and most of the family ate there with them. (I actually got some super great chicken and rice at my sister's house–she was cooking that, before I got there).  They provided us with a budget, and we made tacos/nachos, corn, and cake. We made it possible for gluten-free people to have plenty of choices, such as taco salad or chips and toppings.  I love my own home-made refried beans (not trying to brag, they just have so much more flavor from the peppers and onion I add), so decided to make a big batch.  I was happy to donate those, and also to keep a few here for our family to use.  They have a brilliant way of using up their left-overs.  (It was our first time cooking for this group, so we are learning).  They package them up, and the college kids take them home to eat the next day for lunch.  So, we rolled up the leftovers into burritos and put them in ziplock bags. Some were pretty plain, some had more fillings.  All had beans and cheese and tomatoes at least.  There were a very few baggies of lettuce, a few bags of corn chips, and several bags of corn.  We got a great feeling for how much food they eat, and will know better next time.  All in all, we were super pleased with how the food to hungry person ratio worked out.  There were leftovers, but not an enormous amount, and they all went home with the young adults.
We've eaten up the leftovers from last weekend, including the chicken/rice soup, and a lot of turkey hot dogs have been eaten.  We had a big package of those.  We are eating a lot of salad this week, since I bought that huge bag of romaine from Costco 2 weekends ago. The 5 dozen eggs have been hit hard, with all the baking plus scrambled eggs, but there are still a few cartons left. There's lots of cheddar cheese, and a little bread left.   I only spent $21 last weekend because I stocked up so well that first weekend of the month, but needed milk and a few other very-much-on-sale items, like water for $1.50/case.  This weekend, I will spend more and stock back up on produce, and get whatever super sales items that show up on the ads.  I will plan that out on Friday, when I get time.  I will make more chicken/rice soup for this weekend and maybe another kind of soup as well, for Sunday.  I have bagels frozen for Jake, as he is coming over.  He has a new Star Wars cookbook his mother bought him, and is dying to make something from it.  We will!
There is enough chicken for tomorrow.  There are still a few refried beans, and a very few tortilla shells we had on hand. We will use canned fruit for the next few days as most of the fresh has been used.  I need one more main dish for Friday, and will figure it out Friday:). I'm very pleased with how this moderate-budgeted month is going!  I'm getting some odds and ends used up, and hopefully will clean the fridge.