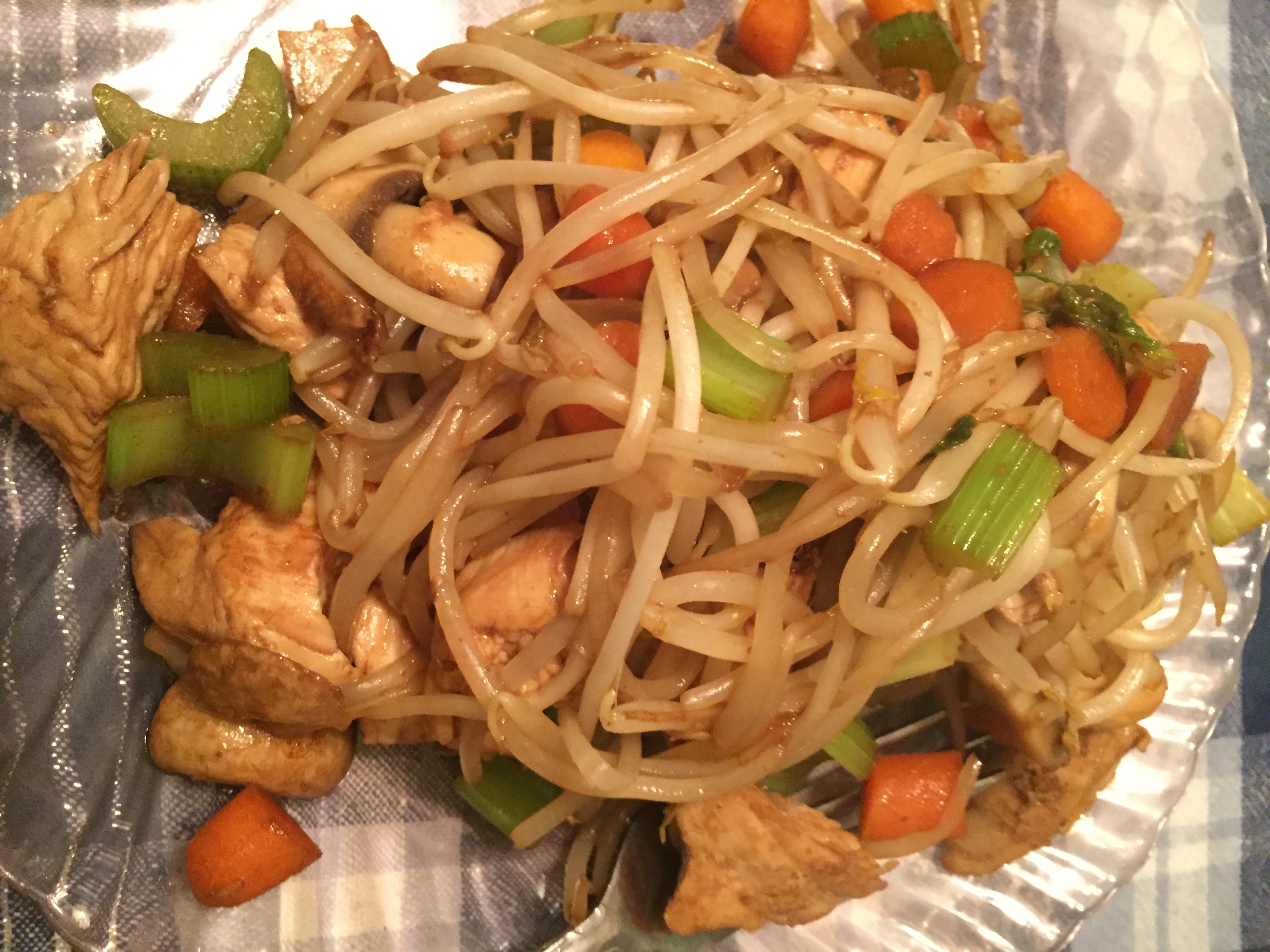 Less than a week ago, I was blithely posting about how I wasn't going to shop much this week–I didn't need anything–and so on.  That's not how it turned out!!
Last Saturday, I thawed pork with the intention of making Asian pork meatballs, a new recipe that called for water chestnuts, for the week ahead, as I often do.  I only use about 6 cans of water chestnuts per year, and last time I checked, I had some.  On Sunday, when I went to get them, I didn't have them anymore.  Other people cook when I'm not here, and I'm very thankful they do, so this was not a tragedy, just a bump in the road.
Then, I noticed the A1 sauce was gone.  The Worchestershire sauce was nearing the bottom of the bottle.  The maraschino cherries were completely gone, even the juice which was used in popsicles.  We were down to the last bit of bread.  It became almost comical as I realized the peanut butter was again almost empty.  The mustard was almost gone.  The pineapple chunks were gone. As I checked things over, trying to cook for the week ahead,  I had to just laugh!  What are the odds of all of that running out in the same week?
I found that the Safeway app had a coupon for the laundry soap I always buy, for $4.75 per container.  I have paid from $11.99-14.99 on numerous occasions for the exact same container, so I though it was a mistake.  But, since I wanted to get the 2 packages of chicken breast for $1.49/lb that I was allowed, I headed over there after church on Sunday to check it out while I bought chicken.  (That is a really good price around here for the chicken).  The packages were huge, and I ended up with around 15 pounds of chicken–more than I expected to be allowed to buy.  The soap was not a mistake, so I got 4.  I repackaged and then froze the chicken, so we will have many meals from it.  I had a raincheck for bread, for 99c a loaf.  Water chestnuts were 99c/can, so I got 5.  We got Michaela a Coke and a donut–lucky girl–because you don't break tradition without a good reason with that girl:).
I saved enough chicken out to make the stir-fry in the first picture, and the chicken parmesan in the second picture.  The Asian meatballs turned out great, when I finally made them Monday morning.  Rob made a large pot of white rice, which was used up this week for meals.  I just finished the last of the Jedi burgers tonight.
The extended family was very hungry on Sunday, and used up most of the food I had made and what was brought by others. We had soup, enchiladas, chips, and mountain bar no-bake cookies.  I had a little chicken-rice soup left for the week, but very little.  It's gone now.  Rob shared that he needed lunchmeat and lunch stuff for the week ahead.  I hadn't realized that,  so we went to Grocery Outlet and got a bunch of that kind of thing, snacks for his classroom (he's an instructional aide and they give food out frequently–he takes things when he finds them cheap), and some produce.  Once we realized that we were shopping after all, we decided to get as much as we could for 2 weeks, and skip shopping this weekend. We made a good list, emptied out the remaining money in the grocery envelopes and spent it!
I got what I could there, and finished up at Winco.  I don't want to go there on Sunday night ever again.  It was so busy, and it looked as if the shelves had been stirred and emptied.  They were out of pineapple, except some really expensive cans.  They were completely out of 1/2 and 1/2.  I did get some produce, and some other items I had on the list. So, I do have a couple of things to get this weekend after all, but not much! (Or so I think!!)
So, why did I go ahead and empty my grocery envelopes for all those groceries, some of which were not needs at all?  Clearly, we don't need A1 sauce, for one, we just like it.  One reason is because I like to keep my pantry up as much as I can.  I don't want to run my stockpile down too far.  It defeats the purpose of keeping one.  Yes, there are times when I just pay the asking price for something I only use 1 bottle of in a year, but for the vast majority of my shopping, I shop sales, discount stores, buy bulk items, and use coupons or grow, can and freeze my own.  To pass up laundry soap that is 1/3 of what I've paid at times, is only going to cause me to spend more in the future, because I will always wash clothes.  It doesn't rot, so it's a good choice to stockpile. (I know people make their own, but I continue to buy the kind that I know doesn't make my husband break out in a rash, as many kinds do.)
When you cook at home as much as I do, some of these flavorful items make the food more palatable and less boring, which keeps us eating at home.  Also, the family ate things up, and seemed hungrier than usual (sometimes it happens).  So, I needed more of those often-used items as well as the rarely used ones.
I had grocery money to spend.  I wasn't shopping because I couldn't, I really thought I didn't need this many things.  (I must be blind or kind of dingy!)  I knew the fridge was pretty bare, but I was trying to empty it so I could clean it!  (It's very clean after the salas explosion last Saturday) If I had not had any budgeted money left this month (mine goes from mid-month to the next mid-month), I would have waited for things like maraschino cherries and focused on produce, bread, dairy and peanut butter.  I would have skipped some of the fresh produce, and used more canned and frozen.  I would have continued pulling items from the pantry and freezers for meals.  Now that I'm out of the amount I budgeted, I will choose to wait until I get paid again to load the envelopes up again.  I did save out enough for 1/2 and 1/2, pineapple and milk, if needed. Since I get paid in the next couple of days, we will not suffer a bit. (It was easy to cruise through this week, as well) I was able to pay off the bills I wanted to pay–the braces are completely paid for!  Hip, hip hooray!!  I won't have any extra money to roll over to next month like I did last time, but I can live with that.
Sometimes, you just can't plan everything out perfectly, and things don't work out the way you planned.  But, going with the flow is a great skill to have!  I am very grateful that  I had the privilege of being able to fill up my fridge and restock my pantry.  I'm very aware that I'm blessed to be able to laugh instead of cry when things ran out.  I'm happy that people can have food they want, as well as food they need, and that we have more than enough.  For these things, and more, I am truly thankful.  I never want to lose sight of those things in the midst of my little self-imposed challenges!  They are fun for me to do, and help me make budgeting fun instead of drudgery.