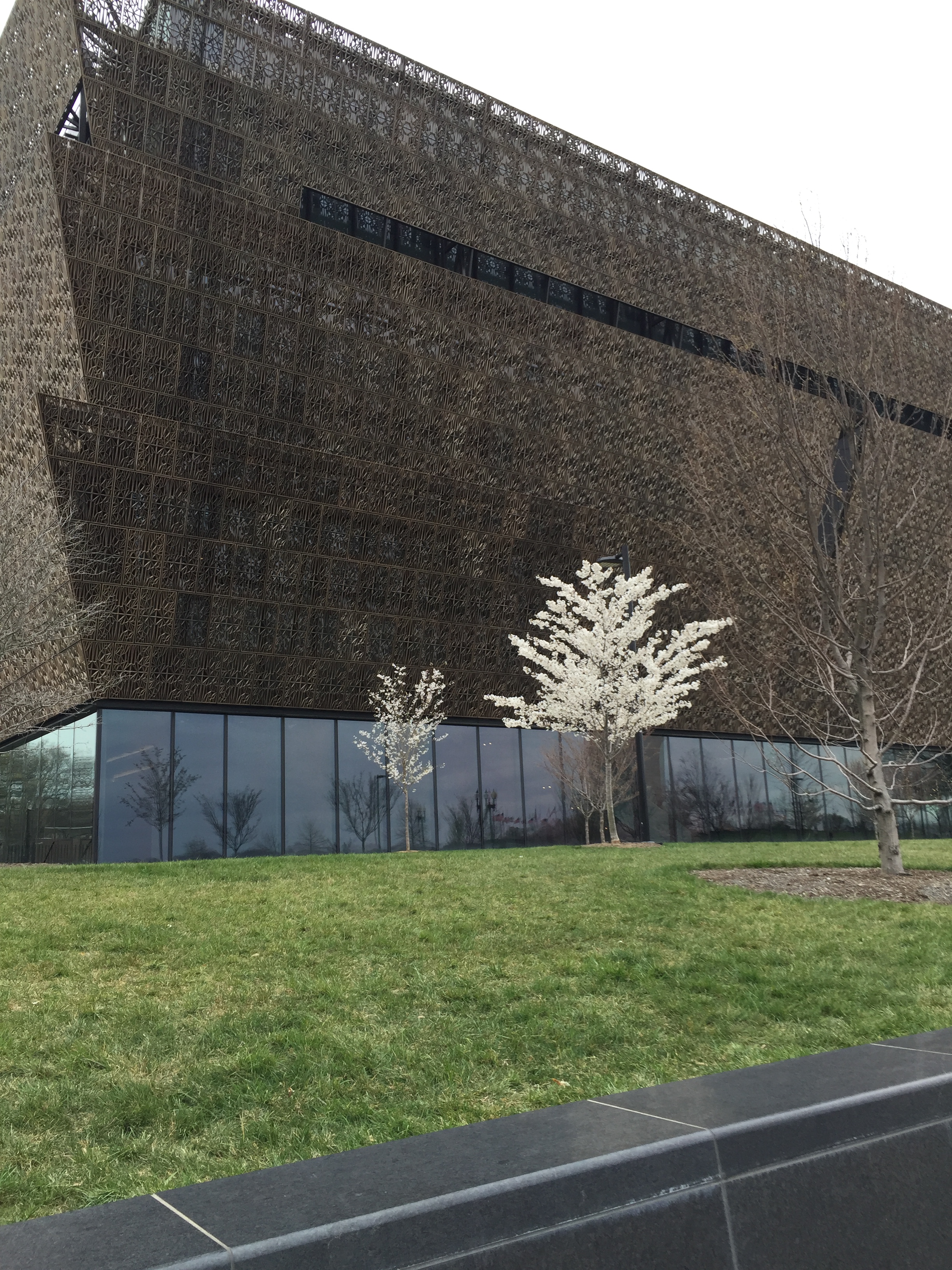 Gail and I crept downstairs well before 6:30 in the morning to try to get tickets to the African American museum,  Alissa had decided to sleep on that couch after a non-successful night of non-sleep on the basement couch, and we all started punching the "get tickets" buttons on our phones.  Much to our amazement, Alissa scored and got through.  She got 4 tickets for 3:30, and so when I got in, I got the 2 more required.  Gail never got through.  So, we were so glad there had been 3 of us trying. Although it was late in the day, we were delighted to have received any tickets at all!
We decided to take the yellow loop on the Hop-On, Hop-Off bus during the morning, as we had those tickets to use as well.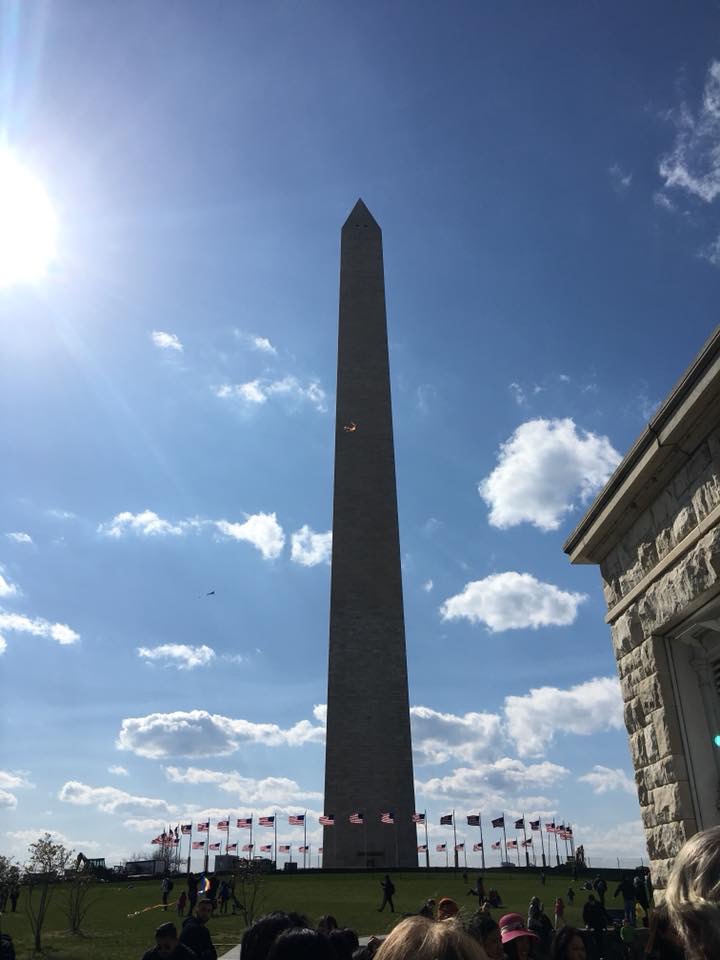 We started this loop near the Washington Monument, and it took us to another part of town, including past the Kennedy Center.
Then, we went to the African American Museum.  I didn't take any picture inside.  It was so well done, we were enthralled.  We rode a massive elevator to the bottom floor, and then followed the exhibits and ramps up, all the way to the 3rd floor, symbolizing the rise of the black people from slavery to where they are now.  It starts with slavery, then moves on to the Civil Rights movement, and beyond.
In the 2 hours we had before it closed, we were able to really take in those 3 floors.  There were a couple more floors above the main level that Ja'Ana and Alissa may have skimmed through, but the rest of us ended up on a large bench with our feet up, ready to return to the townhouse.
Because 2 of my girls are black, I have been extremely mindful to study African American history with them over the years.  I want them to know their heritage.  So, this museum was such a visual reminder of many things we had studied and much that we had not.  Neither Ja'Ana nor I were disappointed at all.  It was worth the trouble of getting the tickets for us.