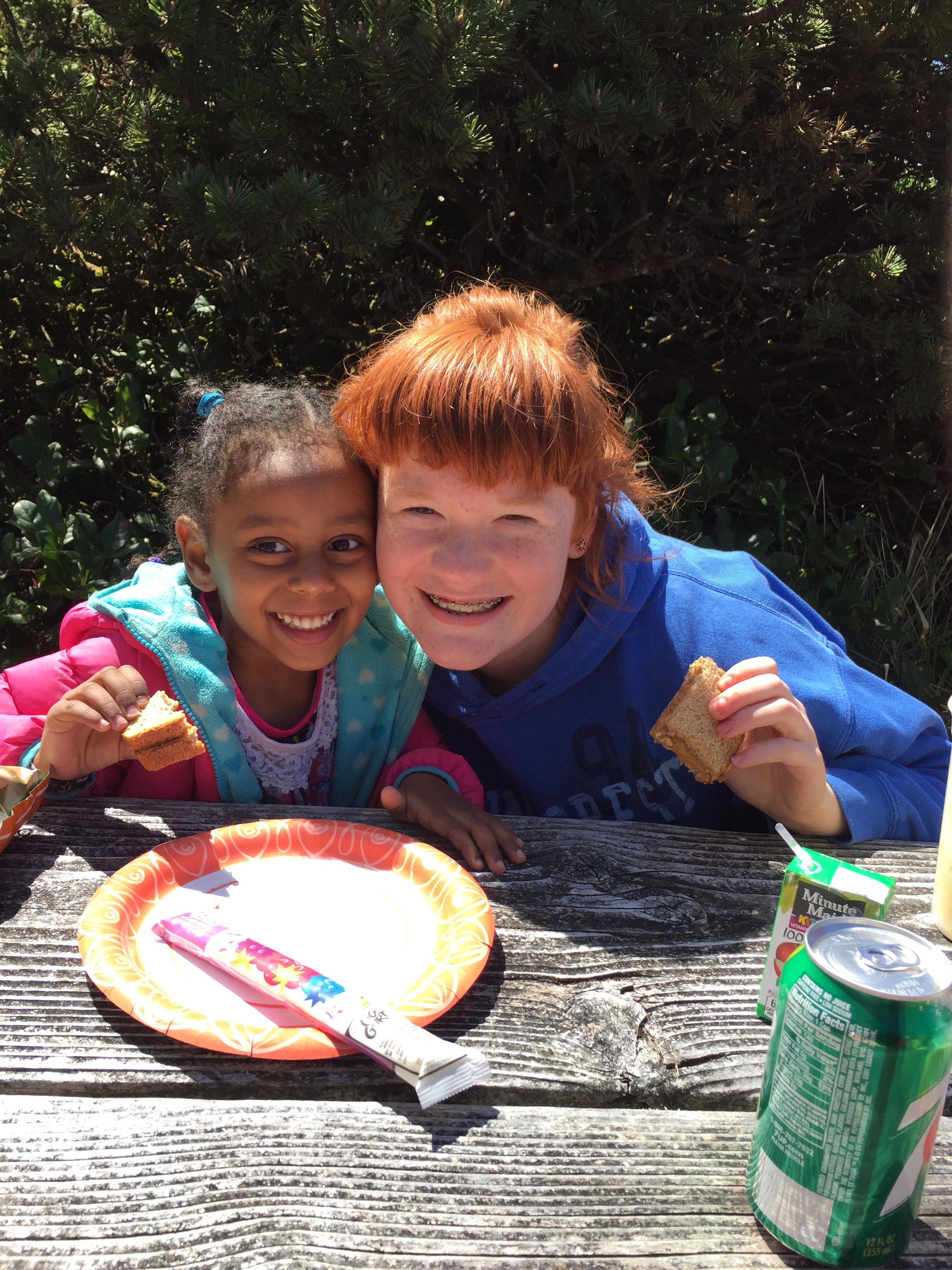 This week was all about getting back to normal after our wonderful, but exhausting, trip to Washington D.C.
Traveling is not inexpensive.  But,even  with the high costs of food, travel, Ubers, etc., we did manage to save money in some areas.
We cooked in our rented townhouse a lot, and ate out only when we were out and about sightseeing.  Because eating out is expensive at any time, we saved hundreds of dollars that way.
We had many, many tours and visited Smithsonian museums that were free.  There were a couple of places we went that cost money–Mt. Vernon and Museum of the Bible, but almost everything else we saw had no admission cost.
There was food left in the fridge and cupboards that was left by previous guests of this VRBO townhouse we had rented.  There was a note stating that we were to eat all we wanted.  So we ate a lot of it.
We used public transportation and did not rent a car, saving on car rental and parking.  We used public transportation.
We ordered groceries in from Safeway and used a Promo Code to get free delivery.
Once home, I went shopping and spent $200 in groceries.  I had over $100 left from last month, and used the rest from the new grocery envelope.  I had not been shopping for a week or so before the trip, and I was gone for 11 days.  It was time.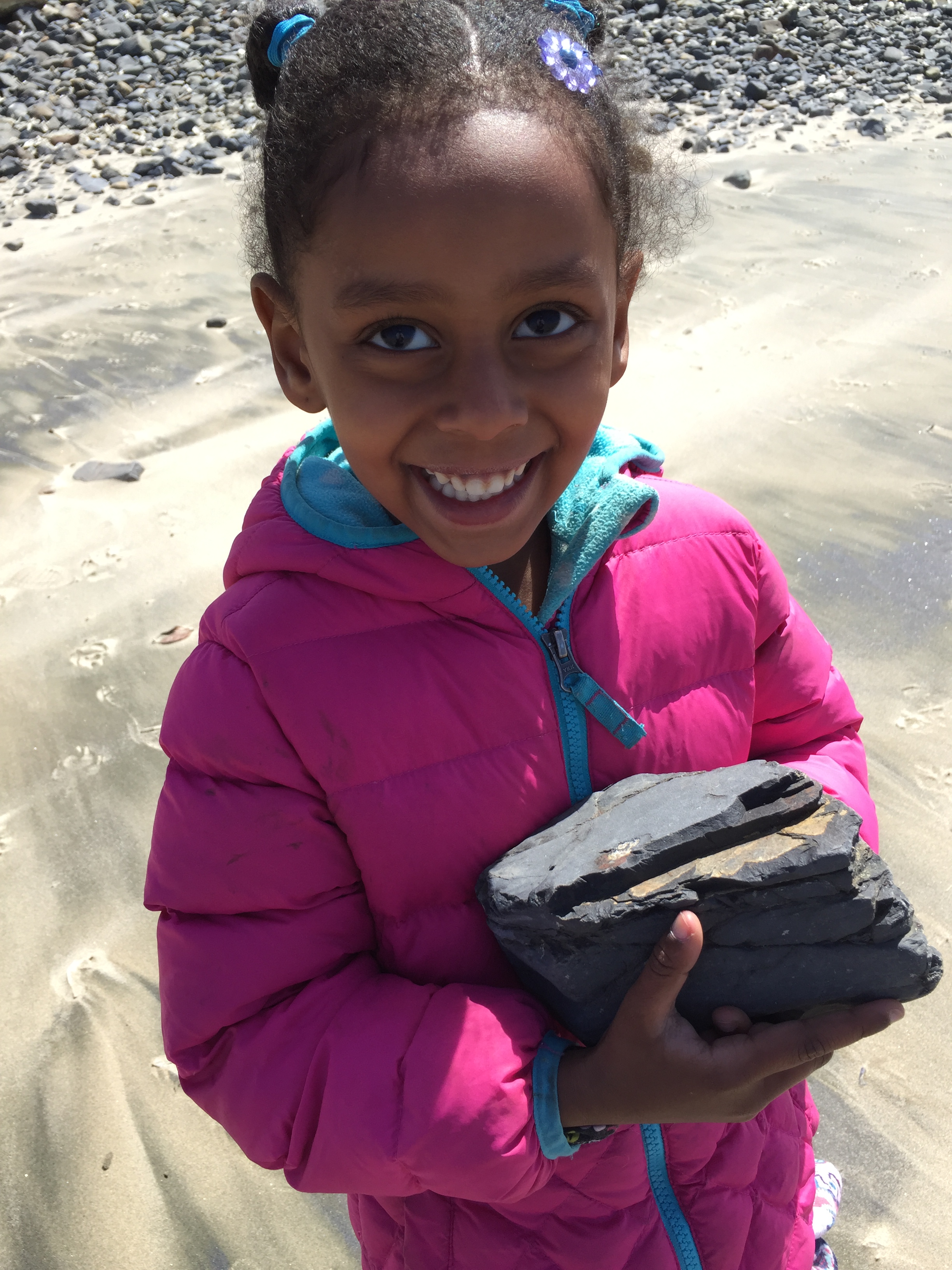 On Saturday, we went to the beach with our friends Harnet and Danait.  Because both of the older girls were working, we were able to take the smaller car, saving gas.  It was sunny, but quite cold, with a wind that could cut right through any coat.  So, we briefly went down to the beach, where Danait wanted to pick up all the rocks (millions) and throw them in the small stream or ocean.  She finally decided to chase birds:). It was adorable.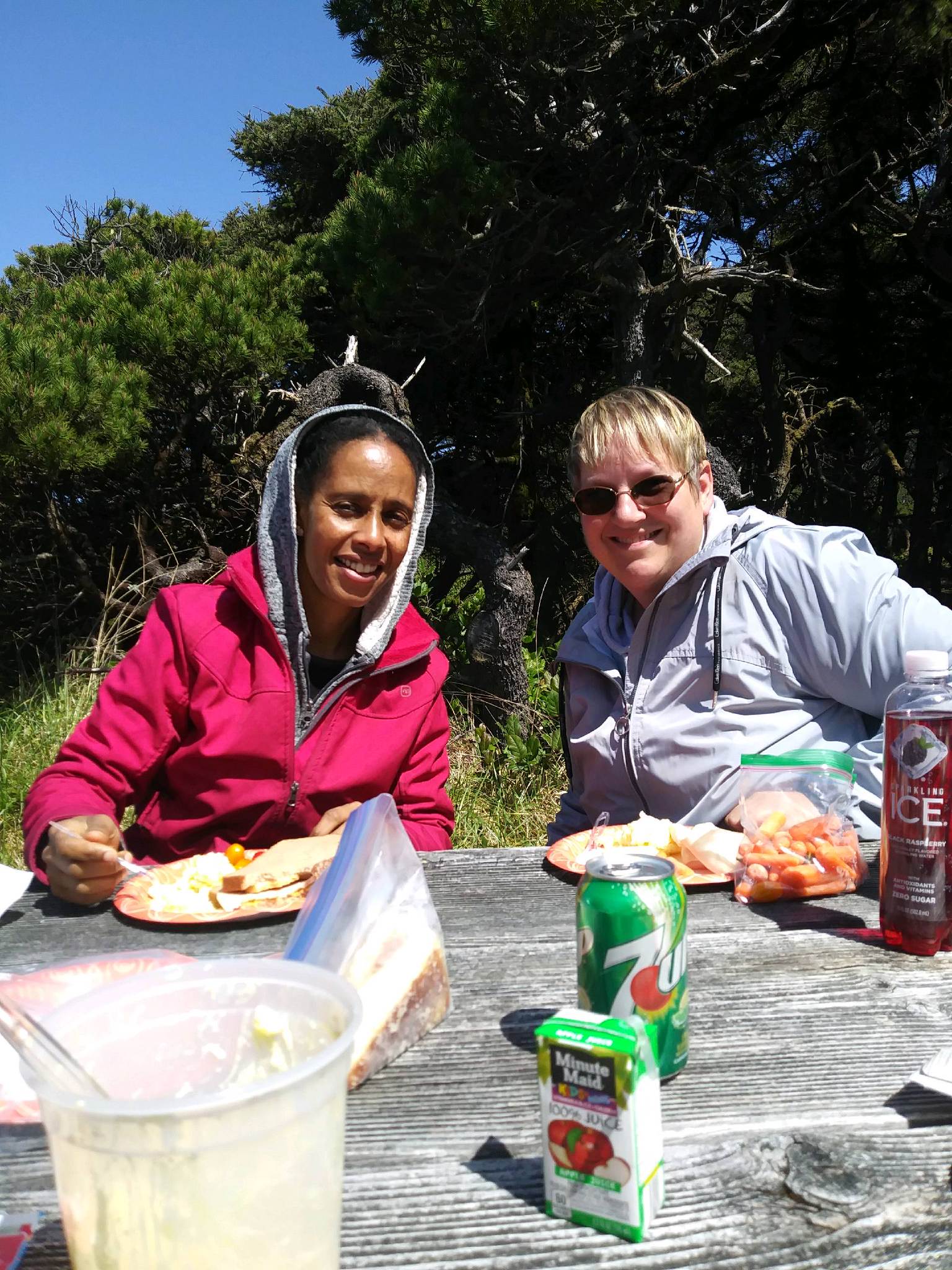 I packed a picnic.  I had purchased portable food such as Go-Gurt, made potato salad, packed lunchmeat and cheese and bread for those who wanted it, and took along some fruits and veggies that my sister brought down on Friday.  We were fortunate enough to find a picnic table that was sheltered from the wind, and had a very fun time.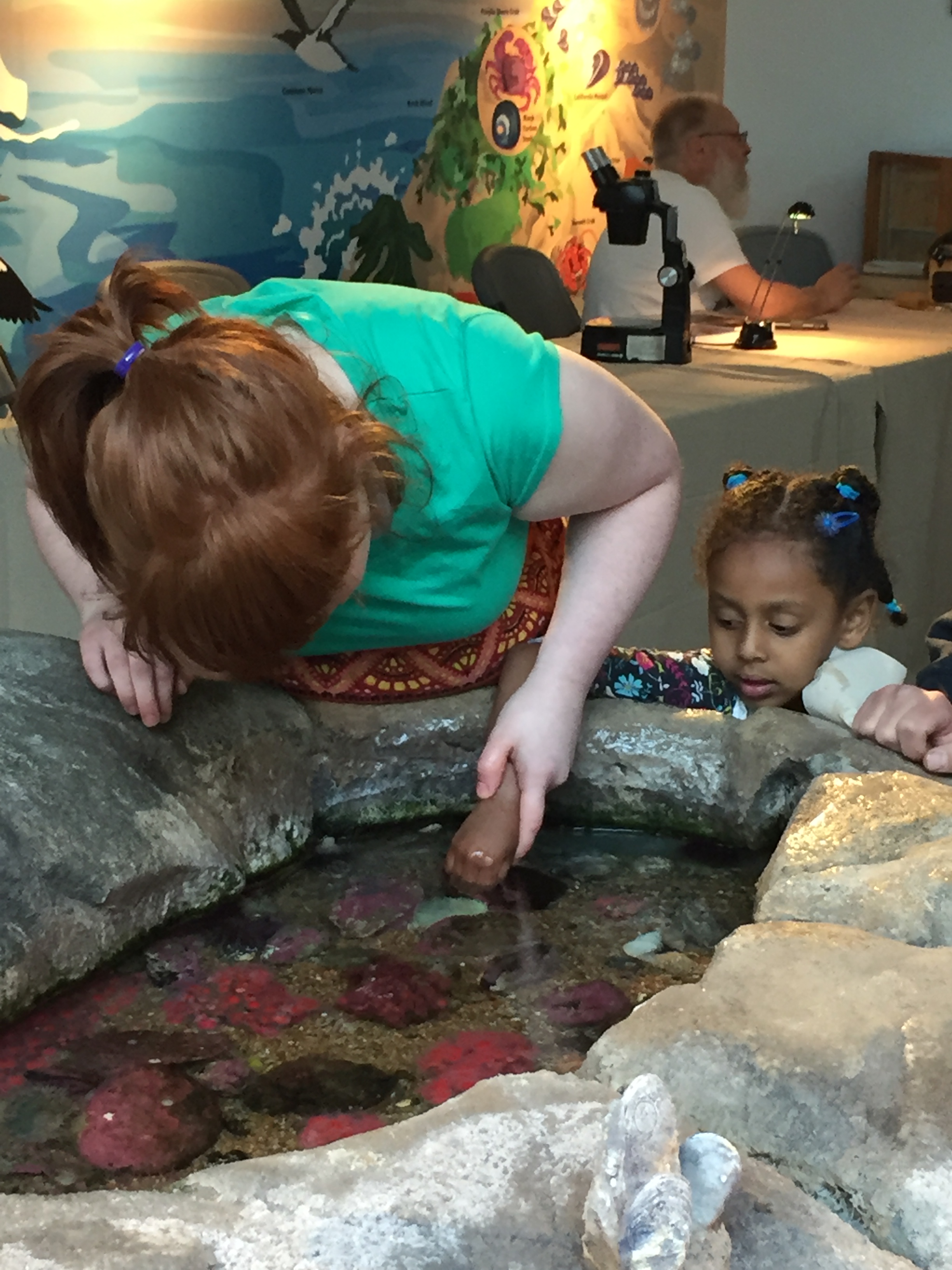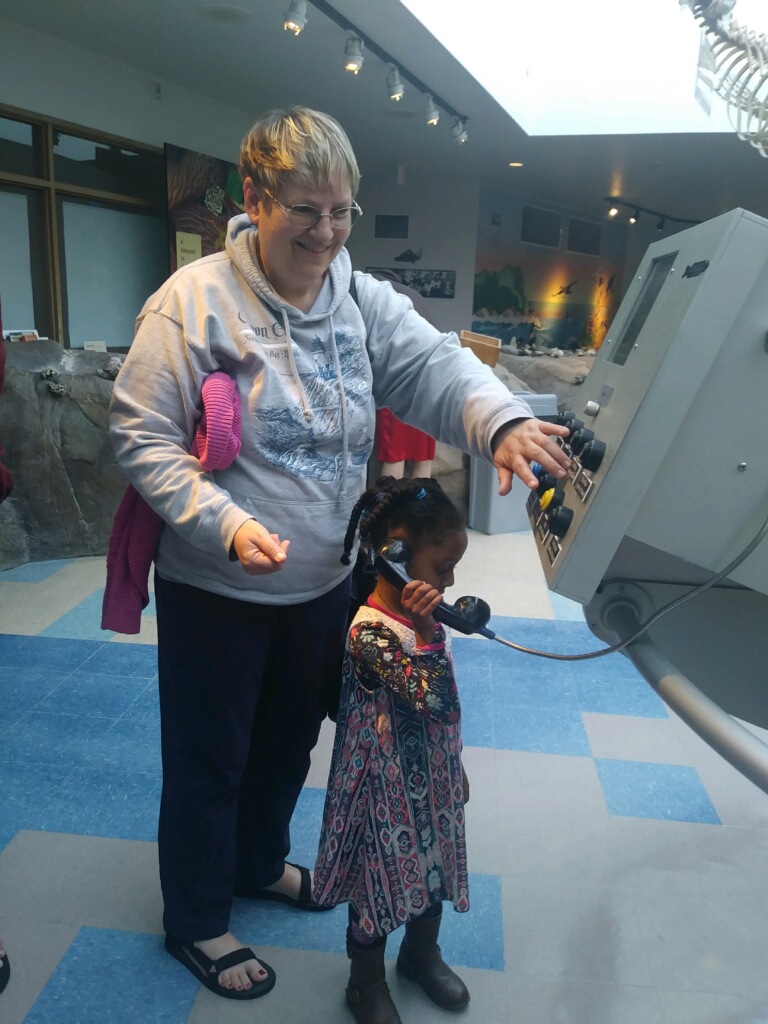 We went over to the Mark Hatfield Marine Science Center and enjoyed the exhibits. They have just re-done many of them, and we enjoyed seeing both the old familiar ones, and the new ones. The Center is by donation only, and we did donate, but it was not expensive.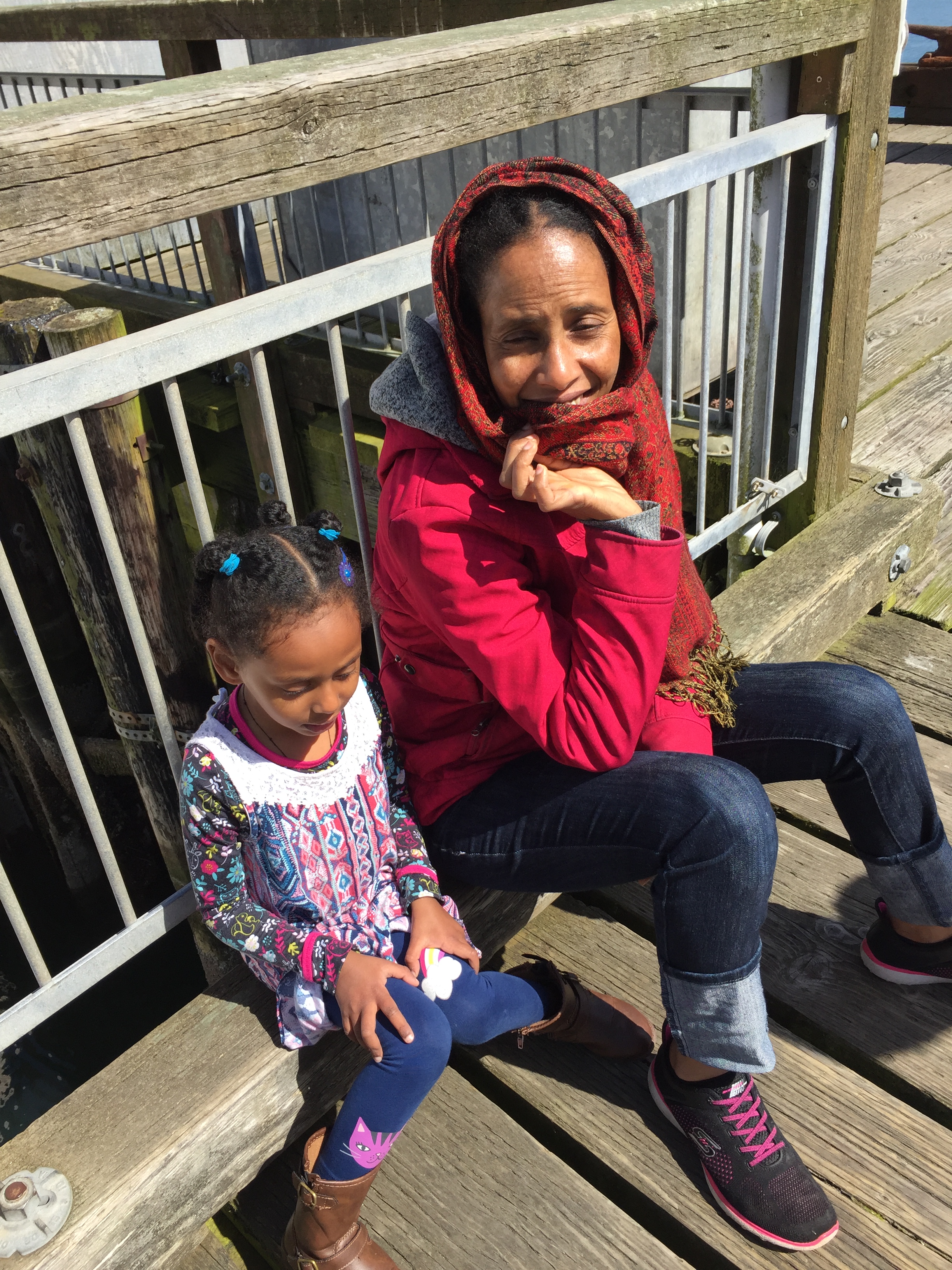 We stopped off to see the sea lions on the dock at Newport.
After that, we drove to a couple of view points along the coast to admire the waves and the gorgeous blue sky and ocean in the comfort of the car and ended up at Dairy Queen for some ice cream.  No surprise there:)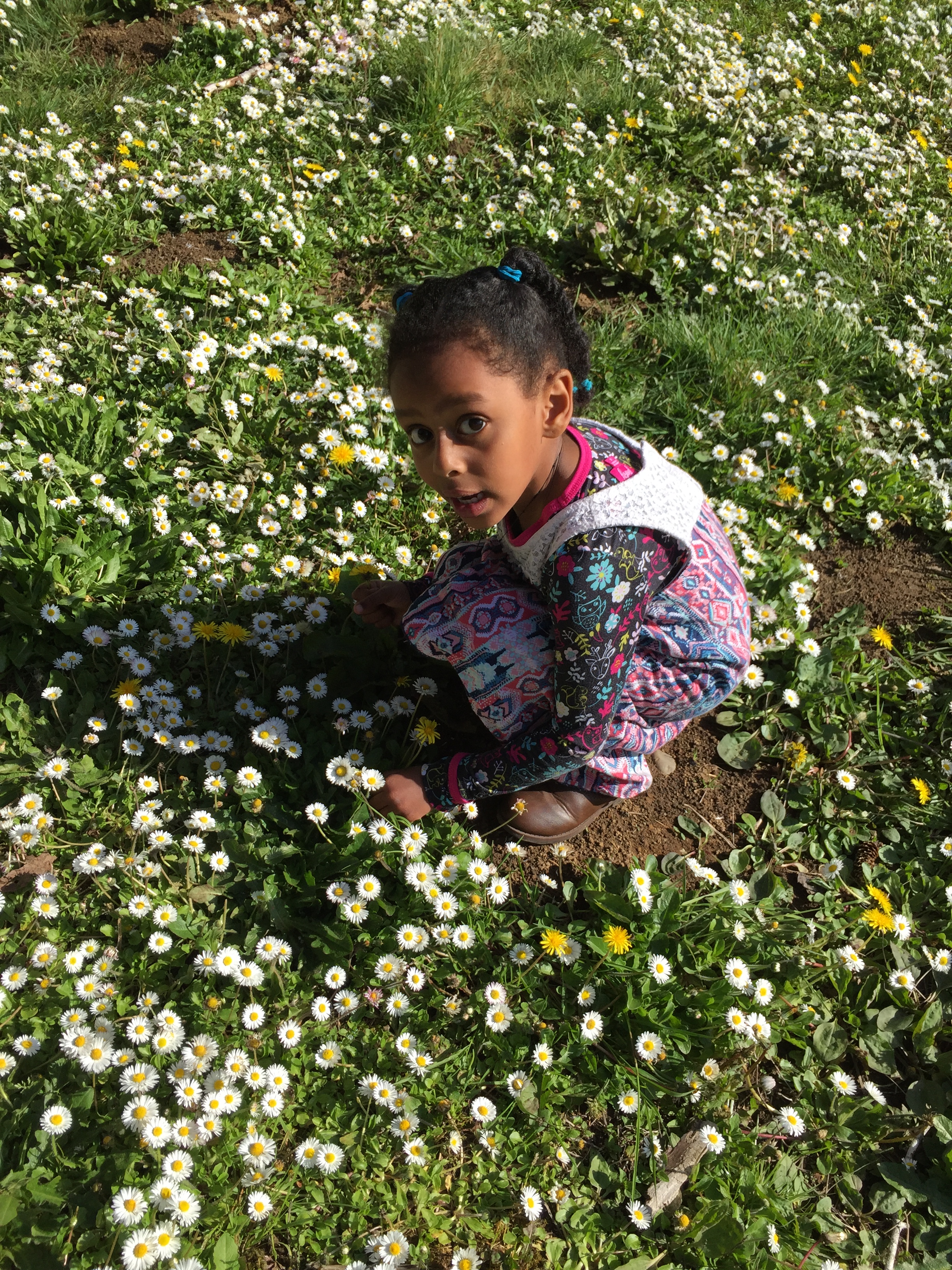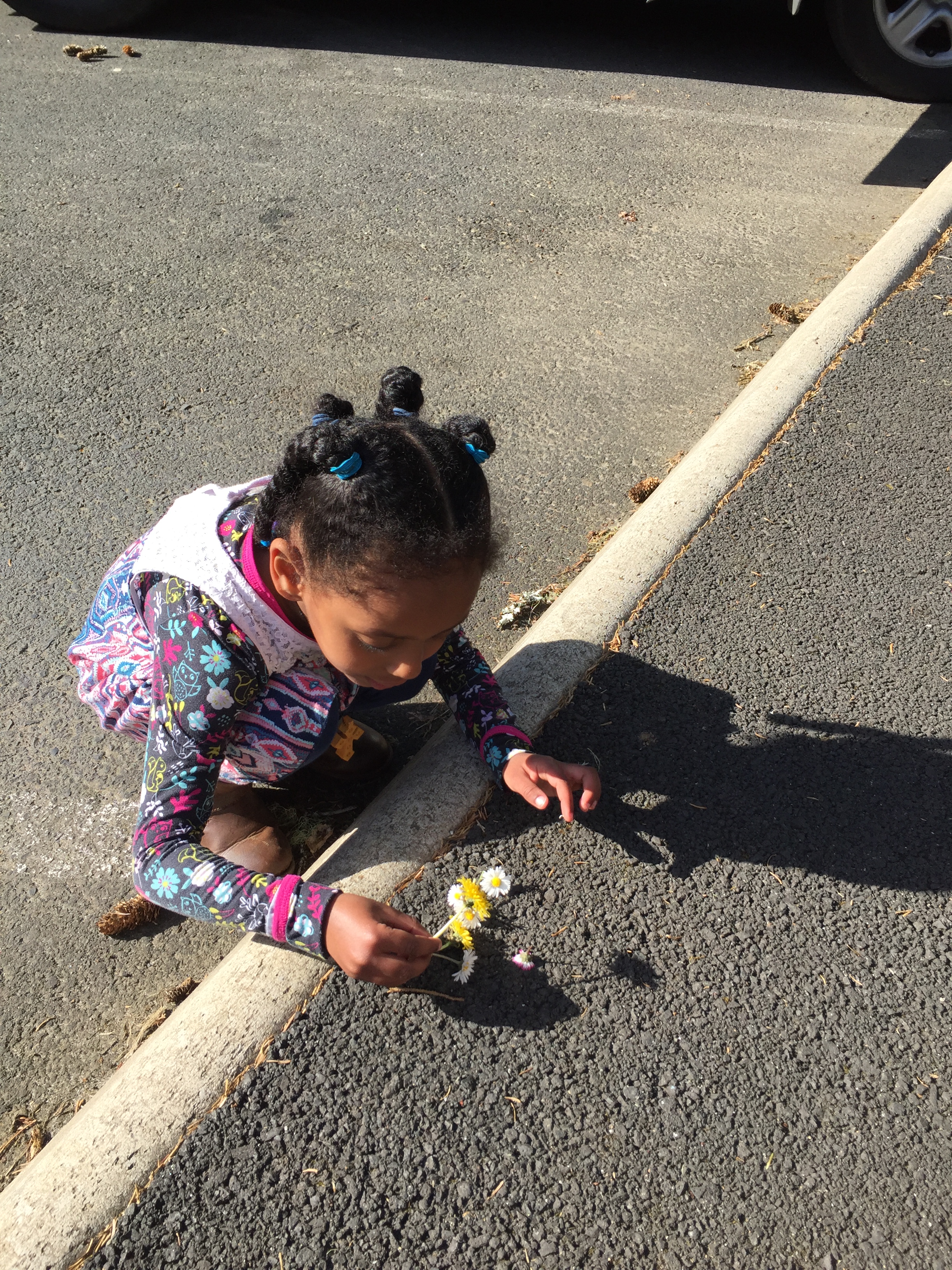 At the rest stop on the way back, Danait loved the field of English daisies and dandelions.  She and I ran around the grassy patch, then she picked a flower for every person she could remember the name of–quite a few flowers.  Then, she handed them out to those of us in the car and went back for more.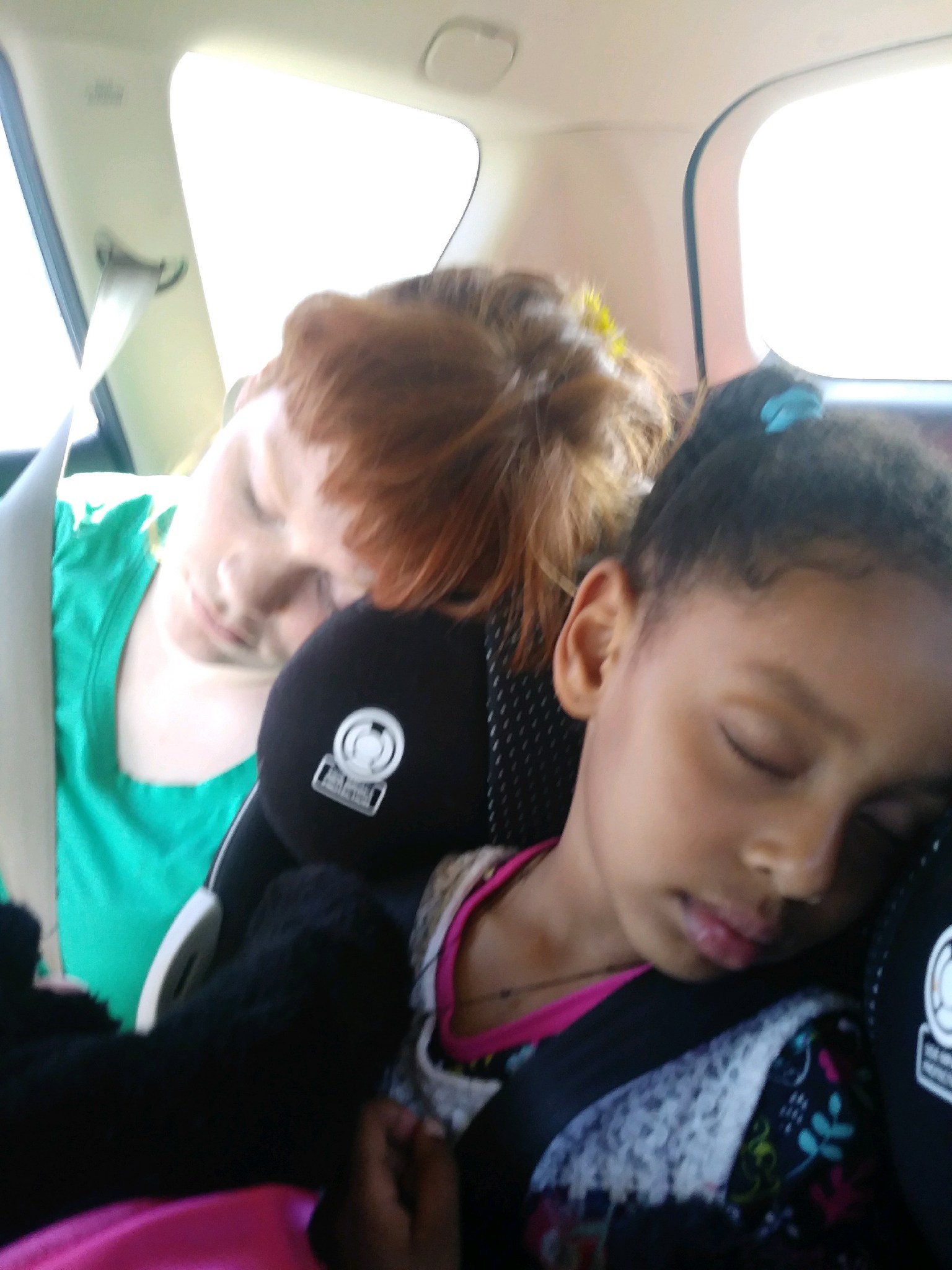 It was a good day.  Even our patient driver was tired!  But, we all had a wonderful time.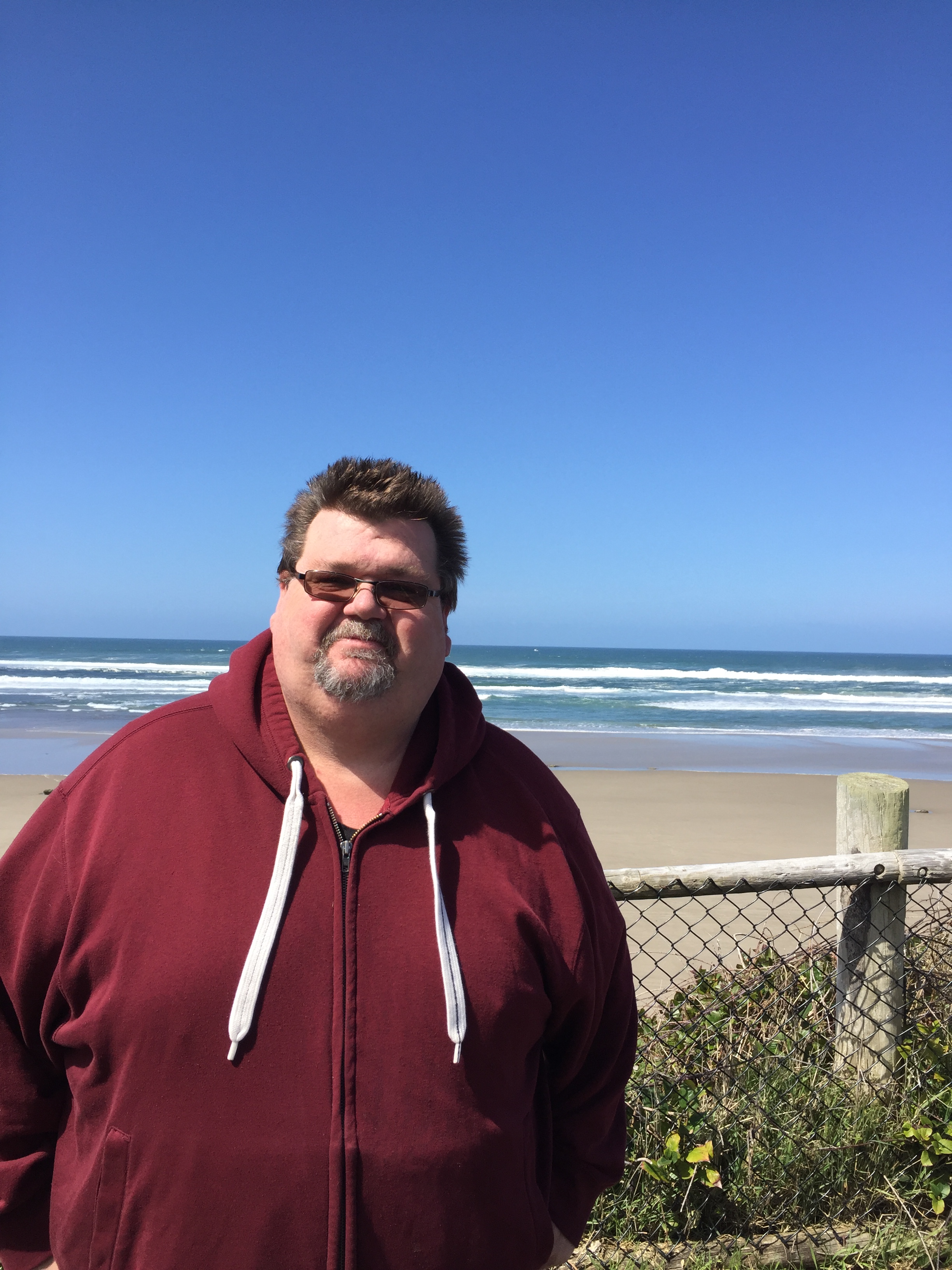 How did your week go?