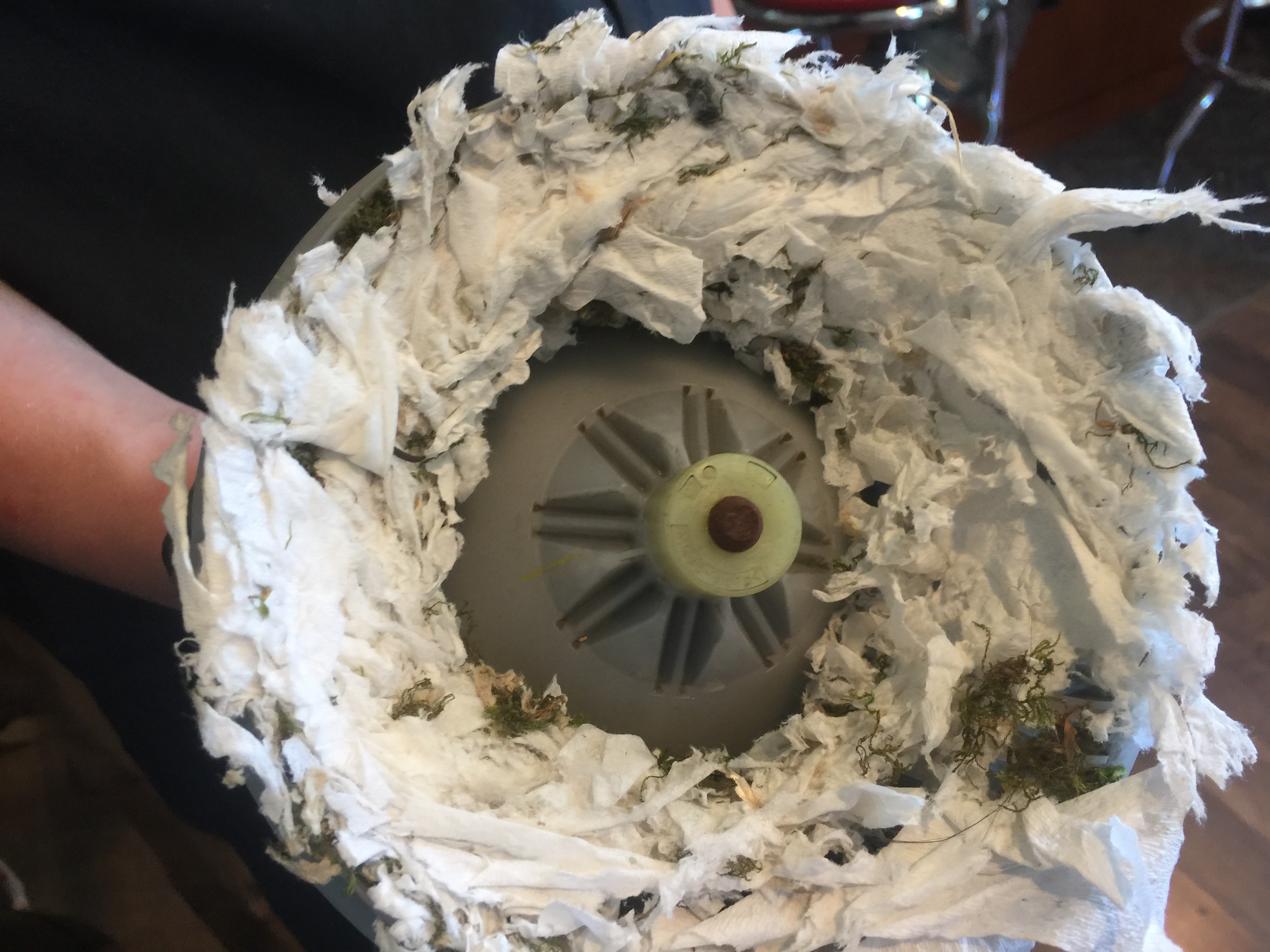 Can you say "mouse hotel?"  This is what the funny smell and awful sound from my air conditioner fan came from.  Thank goodness for our good mechanic friend who fixed it on the same day Rob mentioned the problem.  It is so nice to have my car back, and even nicer that this is not longer in side of it!  My car is fixed, drives great, and God provided the means to get it fixed from all its major, awful problems (I now have a new-to-me motor, new brakes all around, my air conditioner is newly serviced, and of course, no mouse hotel to boot!).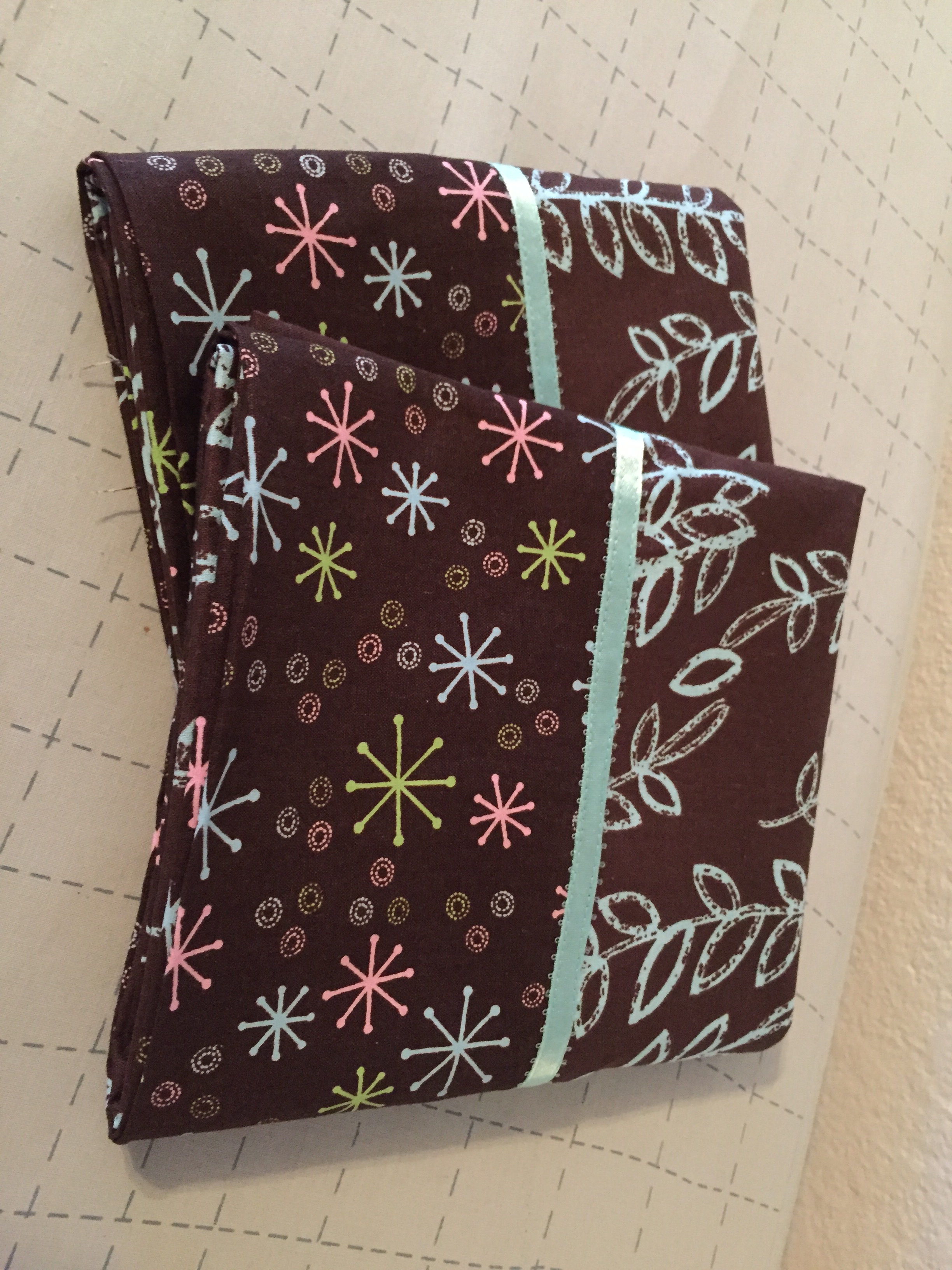 I was able to make these pillowcases for my friend, Harnet's, birthday. I added some lotion I had in my gift bin I keep in the shop.  She loved them, and I was glad to have actually been able to find the fabric in my stash out in the shop.  That is an organizing project waiting to happen, for sure.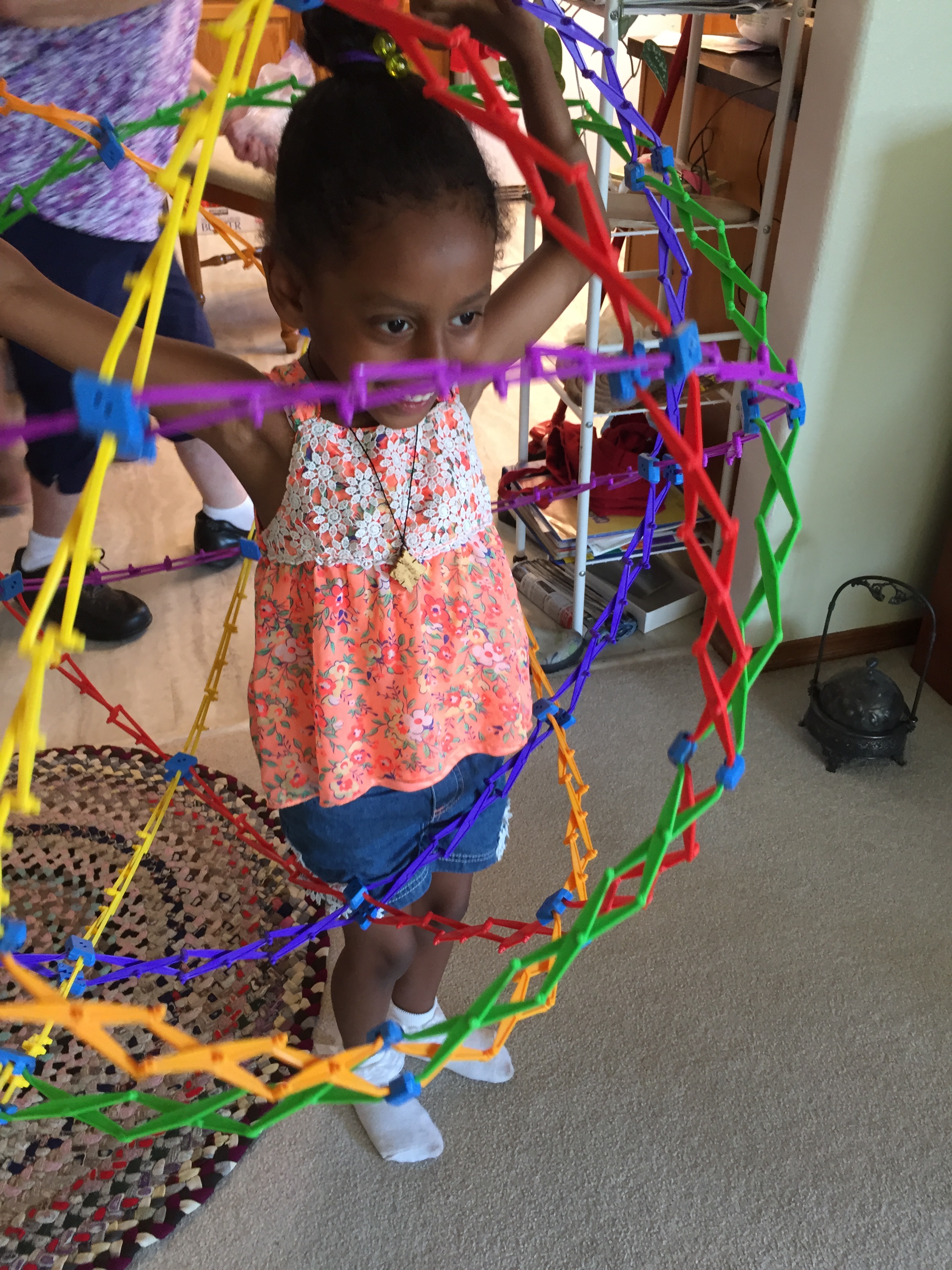 I had fun playing with Danait.  She used toys that Rosalie, my sister, has had for years.  They were all new to Danait!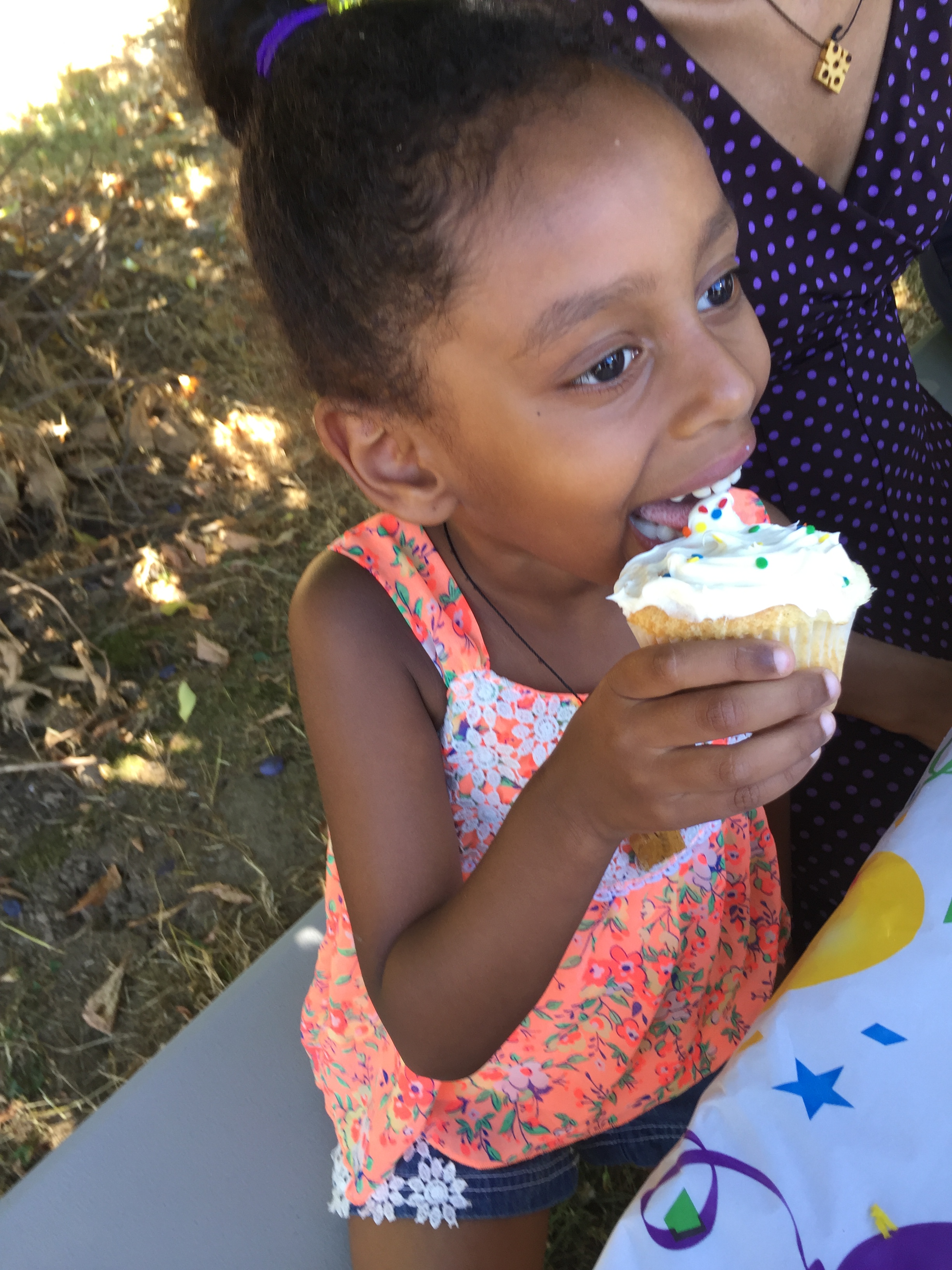 Even though it was Mama's birthday, she was glad to eat the cupcakes we brought.  We had a simple taco meal with watermelon and Harnet loved the entire celebration.  We ate outside by my sister's garden.  During the afternoon, we took turns down at the u-pick peach stand, because they were open for business that day.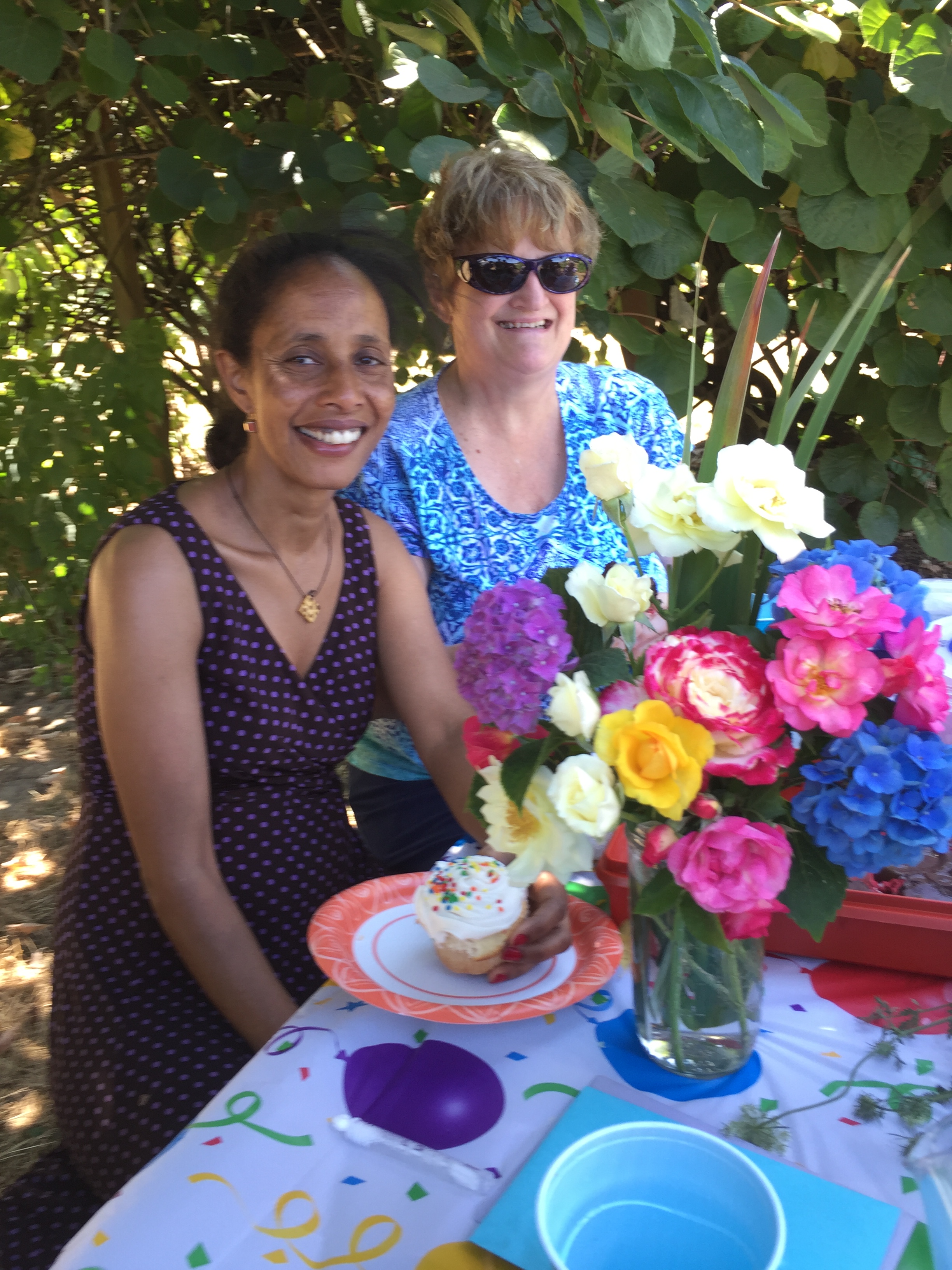 It was simple, and pleasant, and meant a lot to Harnet.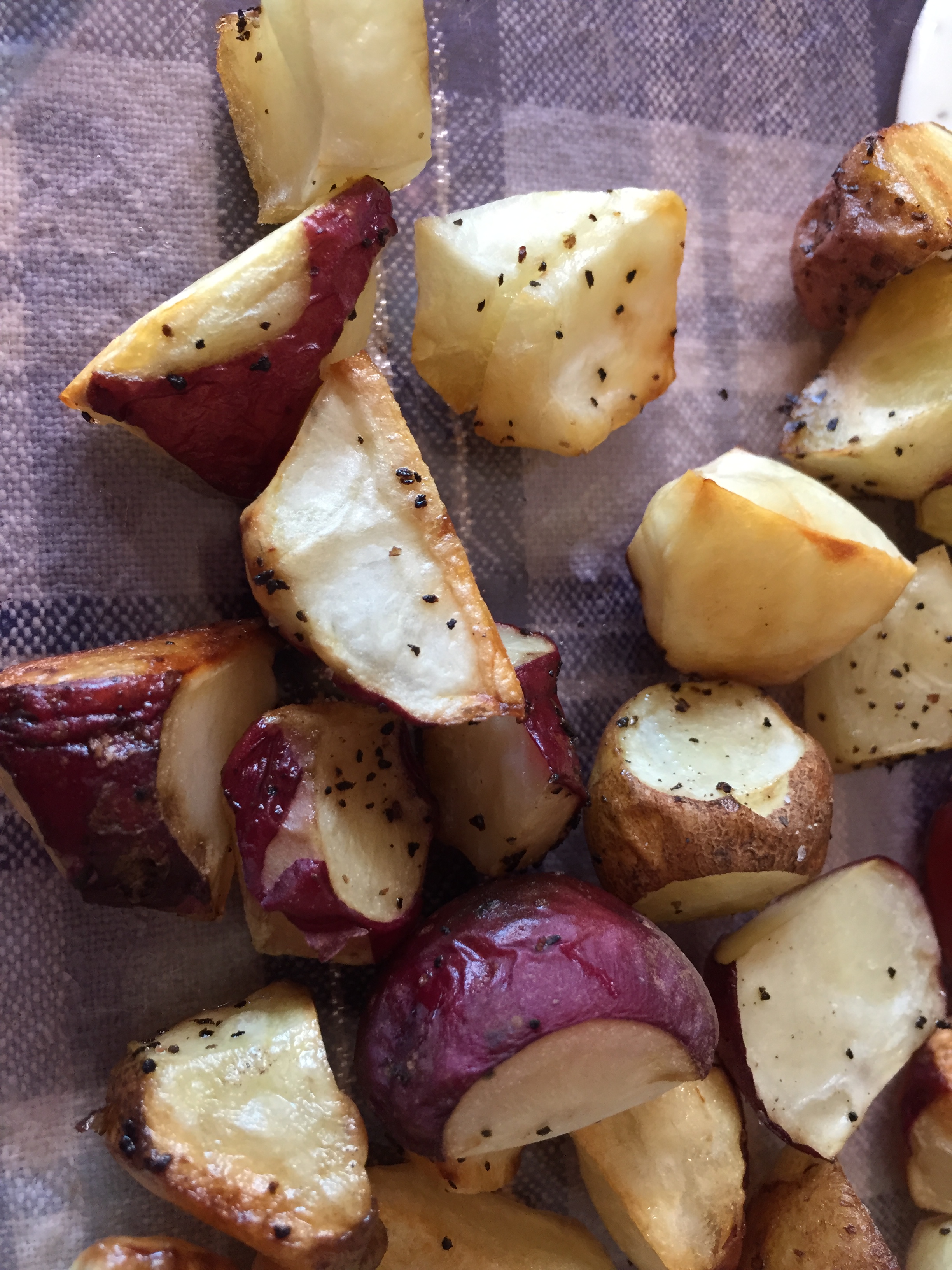 I have used so much garden produce that I only needed to spend $30 on groceries for the past 2 weeks.  To do this, I concentrated on using what I had, and garden veggies.  Of course, this is not sustainable over a long period of time, but it sure has been nice to have so much produce to work with in our meals.  I'm just saving the other grocery money for the day that will inevitably come when I need to restock those ice cream buckets, gallon ziplocks, and other containers that I'm emptying out.
I have now used most of the potatoes I have grown. I only had a few short rows.  The big ones were used for mashing, salad, roasting and baking, and the tiny ones I just roasted with salt, pepper and olive oil.
I made an enormous amount of potato salad for Sunday, some for dinner and some for the teen gathering my sister was hosting after their regular teen Bible Study on Sunday night.  She asked my husband to BBQ, and she provided chicken, steak and hamburgers for him to cook.  We spent most of the day over there after church, eating in addition to helping out.  Those kids can pack it away.  She made 2 –9 x 13 fruit crisps and they ate them both.  That was after the family ate the 3rd one for lunch.  Good thing my sister likes to cook! We did bring Jake home in the middle for a couple of hours so they could clean and it would stay that way.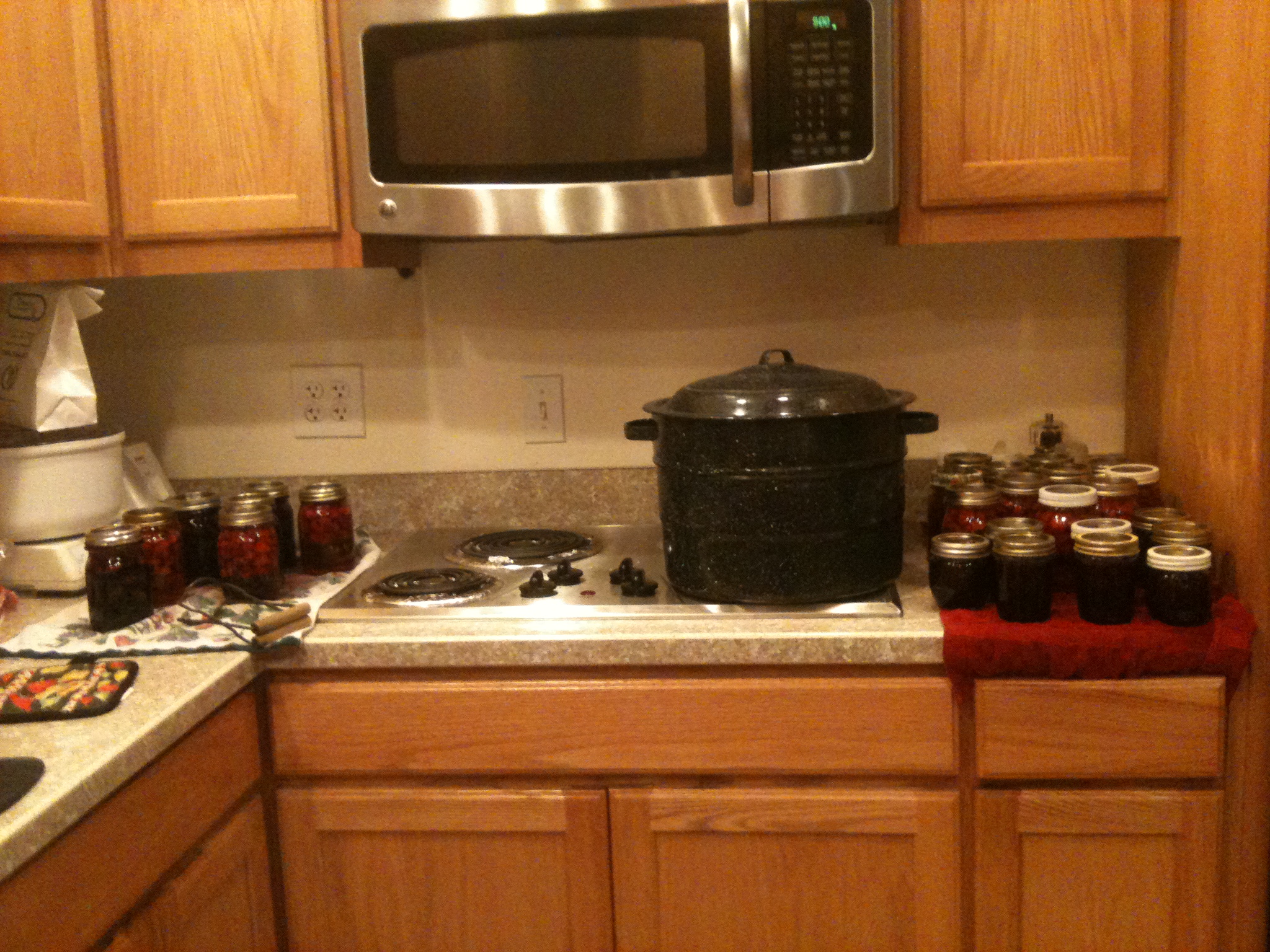 Today, I did something unusual.  Since I have been involved with 4H food preservation project for years, I received an unexpected phone call on Friday.  The county where we used to live was desperate for a judge to judge the 4H Food preservation today.  I have no idea why the real judges could not do it, or if they just absolutely could not find one.  So they asked me if I would do it.  I said I sure would, as long as they understood that it was my first time, and I was not trained in any way except for all the years of experience in teaching 4H and my personal canning.  I had a fun day.  It went very well.  And, they even paid me something for my time, including some money for mileage since I live a distance away now.
I love kids and had a great time explaining to each one why they were getting the ribbon they were getting, and ate so much jam that I'm sure I will be very sweet tomorrow:). There were some unique items kids made, beyond the jam and canned peaches.  One girl made chili starter– meat and seasonings that you were to add beans to when you ate it.  Another girl made chicken noodle soup starter–just add noodles when you cook it for a super fast supper.   There was a home-canned cranberry sauce, some dilled green beans from a young man, and pie fillings.  My personal favorite was a girl who painstakingly hand-cut, with a knife, all the ingredients for relish.  The pieces were insanely even, but I can't even imagine how long it must have taken!
At the end of the day, I got to choose who would receive champion ribbons and cash prizes.  The crew was well-organized and efficient, and we were done by 5:30.
I saved money by not stopping on the way home, even for a drink, as Rob had texted me that he had cooked me dinner.  Boy was it good!  My lunch was provided, but the sandwiches were pre-made, so I had to skip them (gluten).  I did get some of the potato salad they bought, which was delicious.  It wasn't a stellar lunch for my diabetic dietary needs–potato salad, chips, fruit, and of course, all that jam I was eating all day, but I gave myself a little extra insulin, tried to limit my portions, and powered through.  Another time, should that occasion arise, I will tuck some protein into my bag and be better prepared.  I simply did not know what to expect when they said they would provide lunch–I've always seen cold cuts at those occasions before, and thought that's what I would be having.
Tomorrow, it's back to my normal life.  I'm almost afraid to look at the garden, especially the zucchini!  Maybe Jake would like to make zucchini muffins.  We'll see!