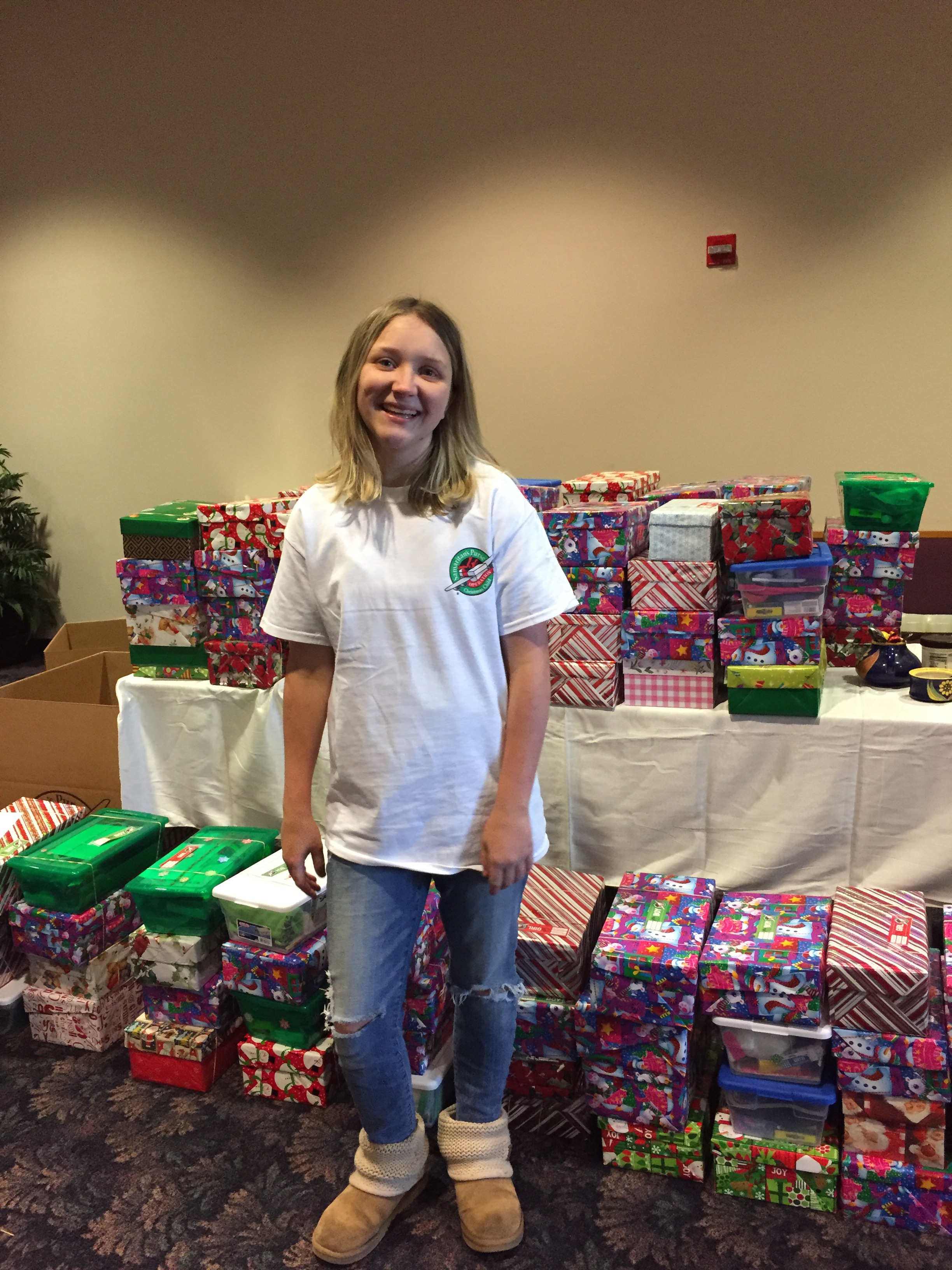 This year, we signed up for one morning to help at the drop-off for Operation Christmas Child shoeboxes.  My husband and I, 1 daughter, 2 nieces and our nephew all joined others at our church which was a drop site for the first time.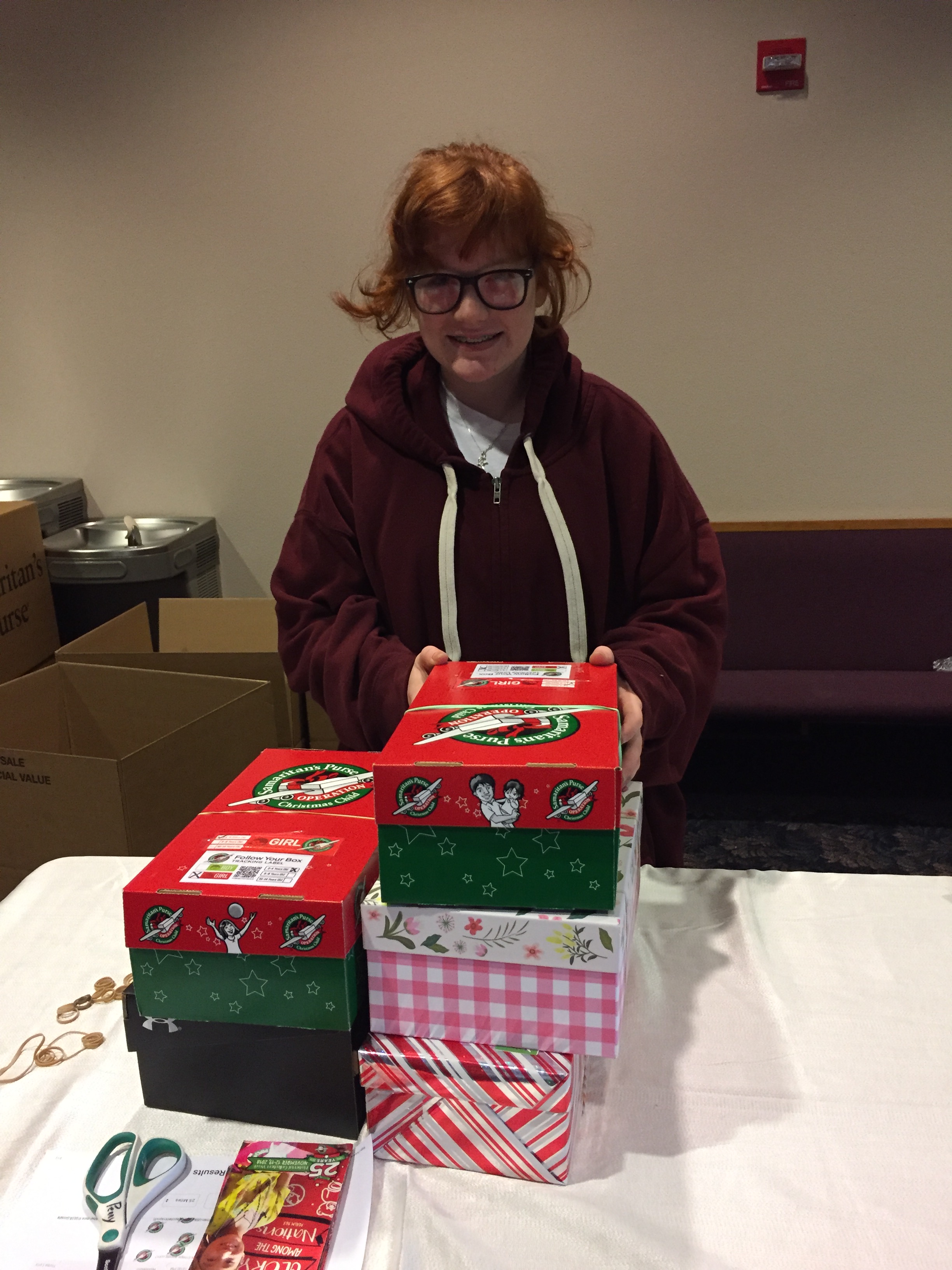 We had a slow trickle of people bringing boxes all morning.  Most people brought in from 1-6 boxes.  Some of those were individuals, and some were small church groups.  One group brought over 100, though, the entire back of a pickup truck full.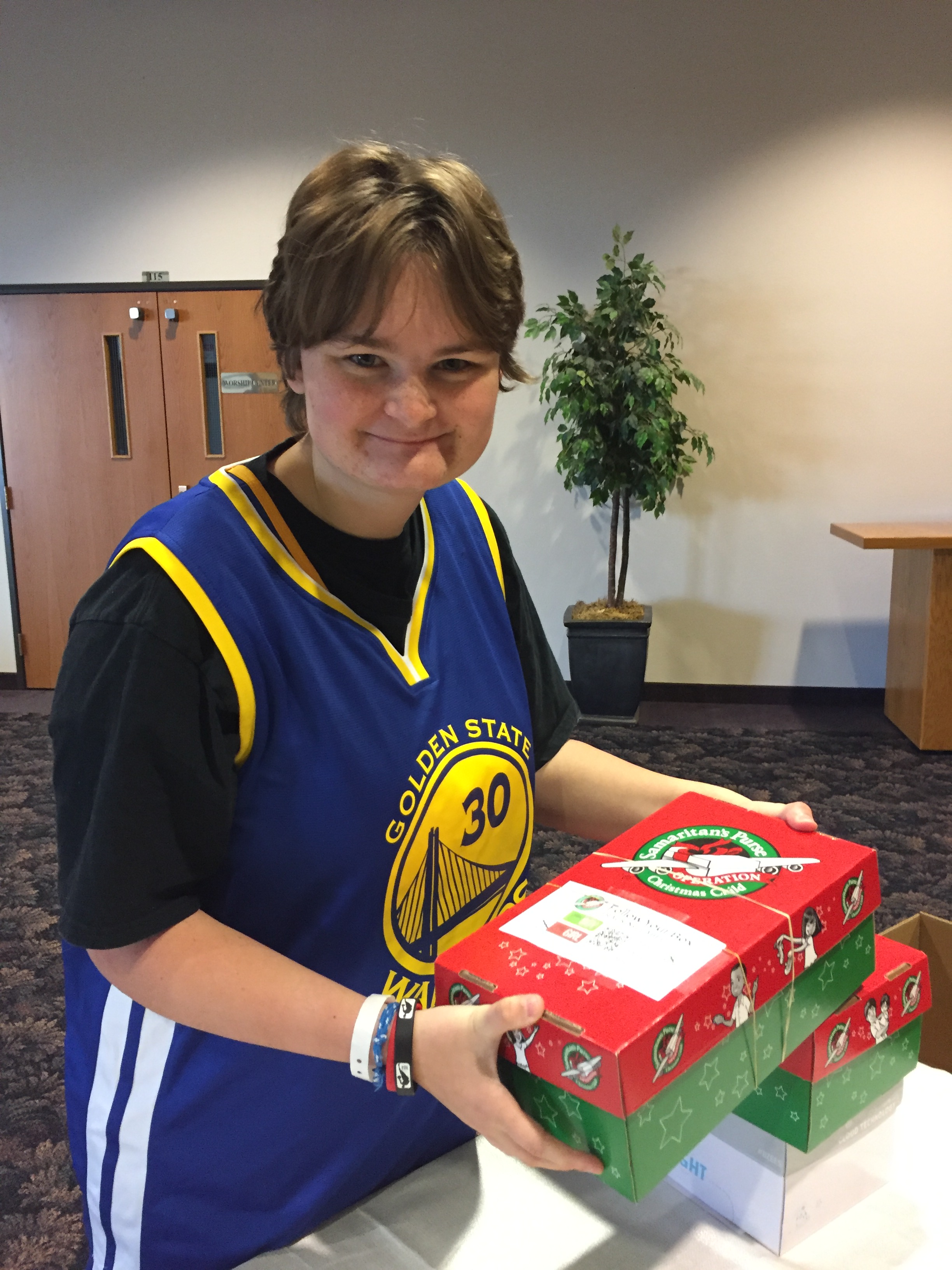 Michaela especially enjoyed helping the volunteers that were packing the boxes into huge cardboard boxes and they had her write the number of small boxes contained in the big box on the side, in the designated place, each time.
It was our first time volunteering at a drop-site before, and we quickly learned to check the boxes for labels, have the contributors sign the correct form, and how to pack them up.  We had a really good time and it was good for the kids to help.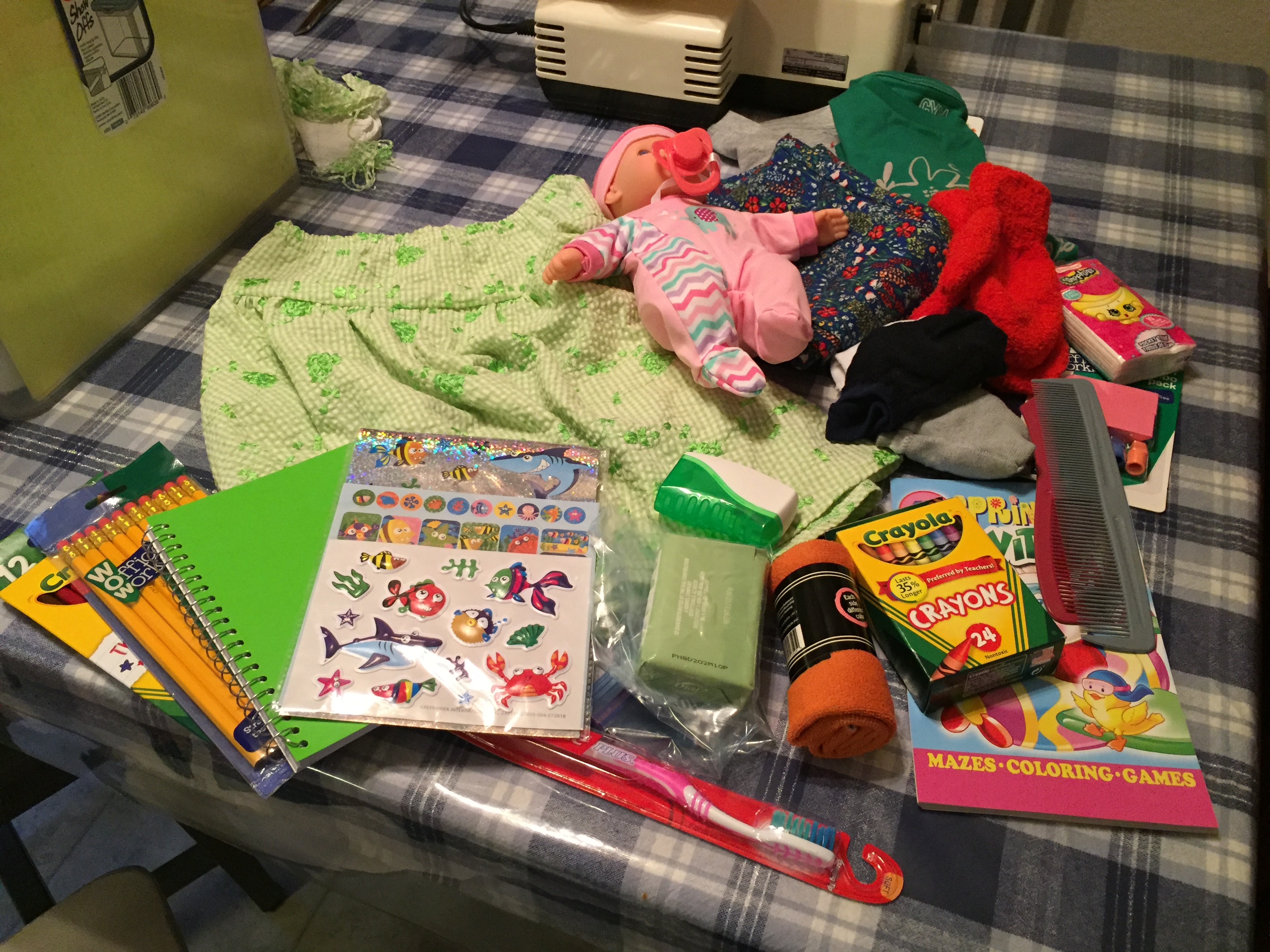 We had 2 families working together on 2 boxes.  We let the children choose what ages/gender we wanted to make boxes for.  They chose toddler girls.  Patsy helped sew this skirt, and I finished it and another one for the other box.  I was glad we could work on her sewing skills for such a good project.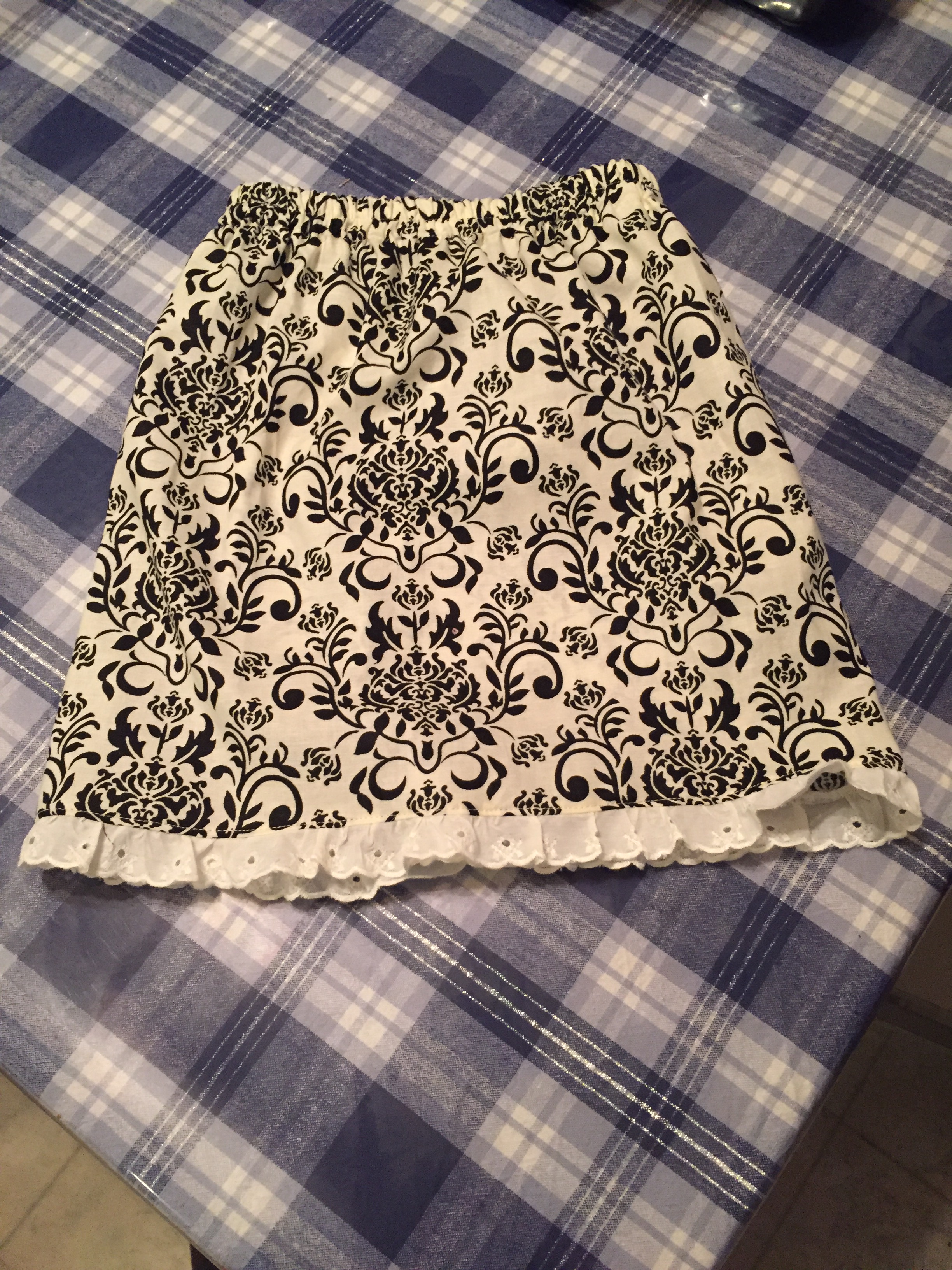 I would like to say the rest of the things were hand-made from ideas off of Pinterest, but they weren't.  I struggle for time.  We hit up the school supply sales in late August, the Dollar Tree, super sales of t-shirts from the internet, and got a few things at Fred Meyers.  It doesn't have to be fancy, although I've seen some really cool ideas out there, which would be loved, I'm sure.  The children are grateful for whatever they get, and I'm happy to be a part of the project as we have been for many years.  When we had to look into some  boxes to determine who they were for because they were not labeled, I noticed a vast difference in the amount and kinds of items in the boxes.  Each one is individually packed by a person or family, and they vary greatly.  I was told that if a box is really lightly packed, they will add a thing or two at the warehouse, but will never remove items from a full box.  (One of the ladies I worked with today had spent time volunteering at the large warehouse in California)
Everything fitted!  The special boxes were at a restaurant my husband went to with a friend.  We would have used empty shoe boxes as we have always done if he had not stumbled upon these.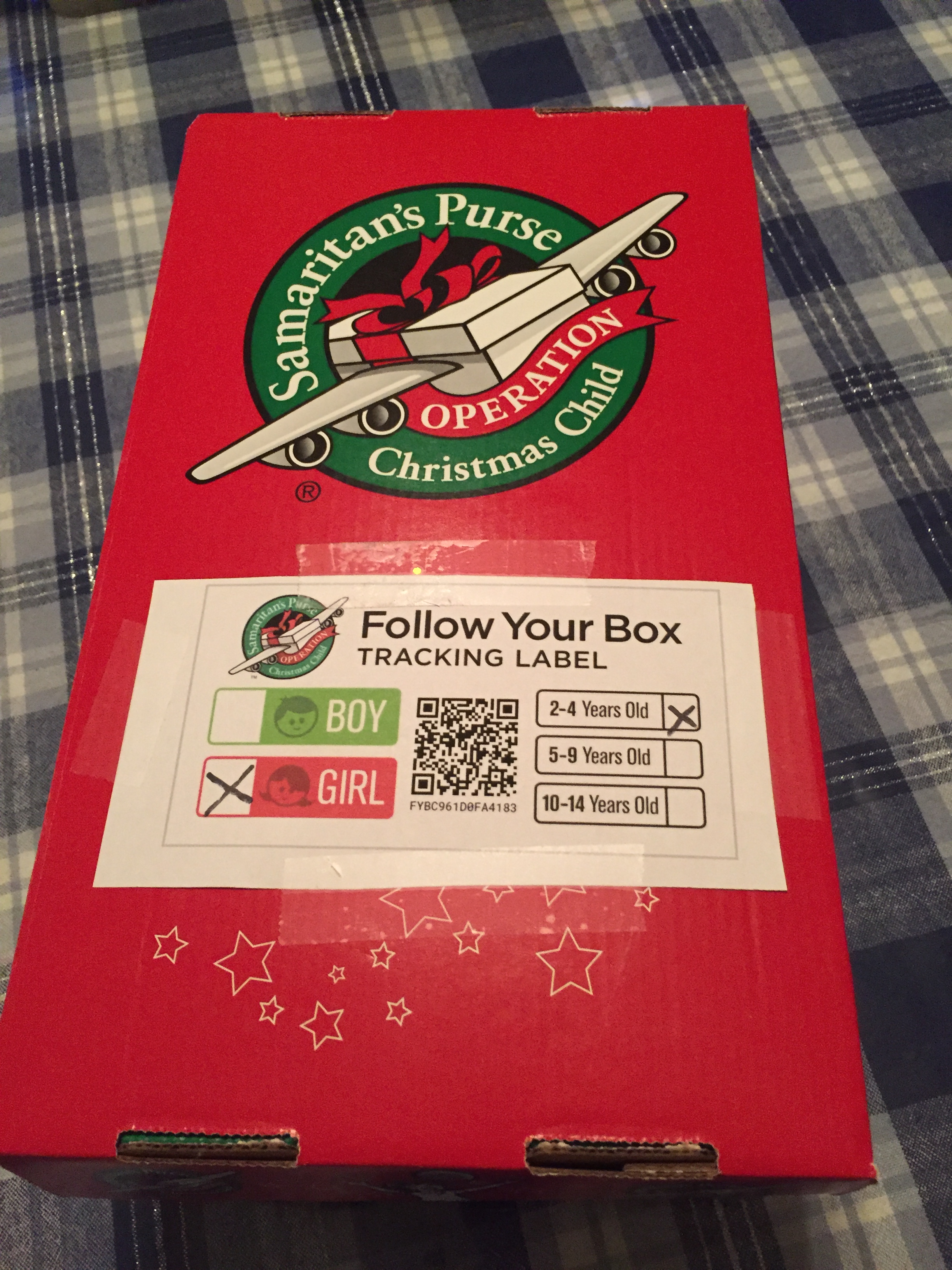 Rob went on the internet and paid for the shipping.  He signed up for tracking for our boxes.  Hopefully, we will remember to look and see where they go!  The only other time we did that option, last year, we forgot to look, as we were so used to just sending them off with a prayer and never knowing where they went for so many years before:). This is a newer feature that is available.
There is still time if you haven't filled a box this year, but wanted to!  They are collecting all week, until the 19th of November.  The internet is chock-full of ideas, both easy and time-consuming.  It's a way to bless a child that you will never see, and share God's love with them–something everyone needs to know, whatever their age, wherever they live or whatever their circumstances.  God uses all of us to spread His love to those little ones He cares for so very, very much.  I'm happy I got to be a part of that this year.