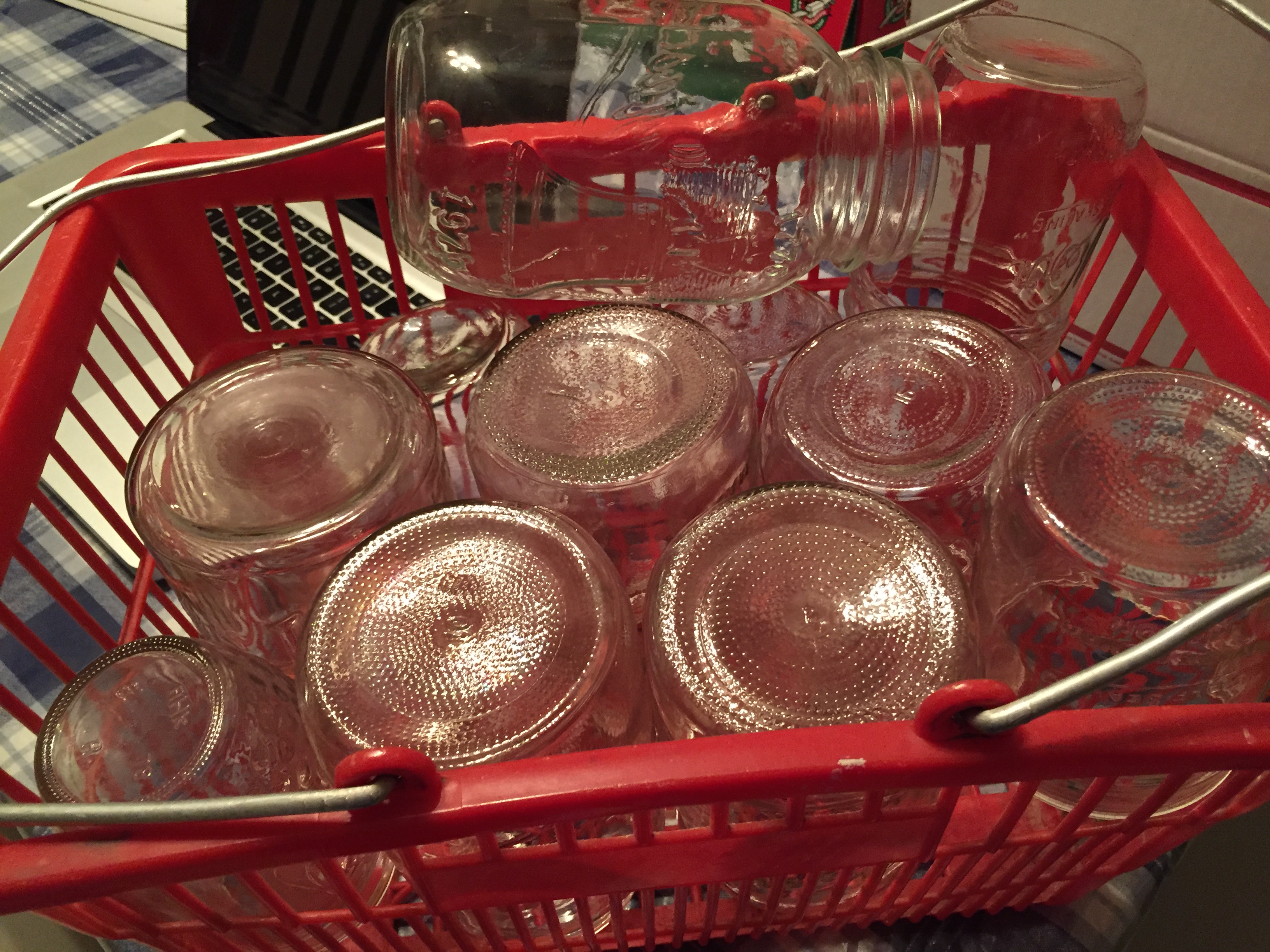 These are only part of the jars we emptied this week.  It's that time of year when we start using lots of the home-canned products.  I still buy groceries.  It would be hard to imagine what my grocery bill would be without my food storage. I'm glad to have it and am committed to using it.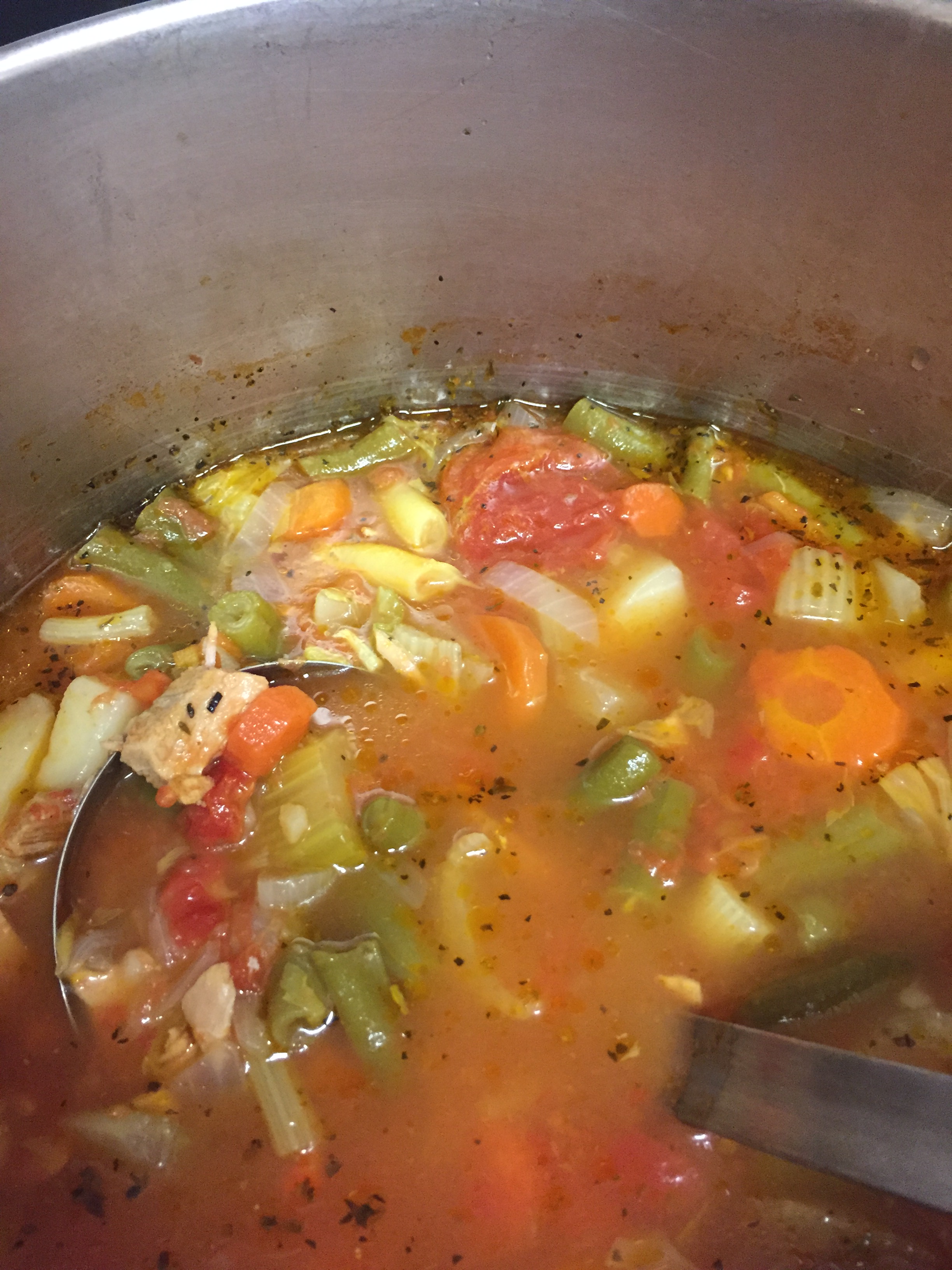 Turkey-Vegetable soup is one of the things I made.  I used frozen chunks of turkey, frozen green beans, canned carrots, broth and tomatoes, an onion, potatoes  and the rest of a sad stalk of celery.  I seasoned it with Italian seasoning and salt and pepper.  Simple, but good.
We also used home-canned taco sauce, salsa, jam, various fruits, canned green beans, frozen beef, and some French bread I had gotten for free and frozen a while back. (For Patsy).  Not long ago, I made spaghetti using my home-canned pasta sauce.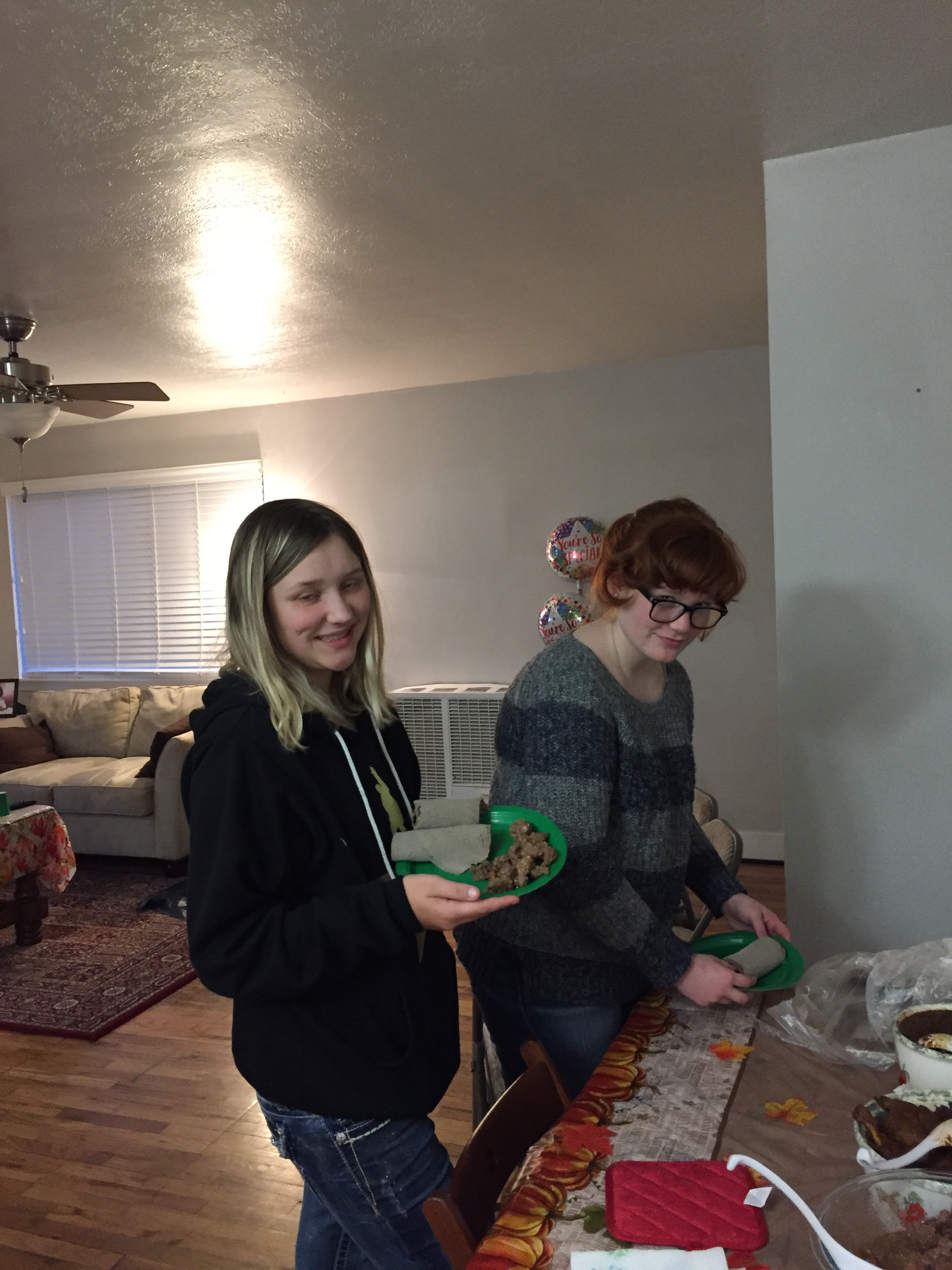 Some of the family went to a great party at my friend's house.  The girls helped little Danait frost pre-purchased cookies with icing and toppings, we feasted on Eritrean food, potluck items, root beer floats, and visited with lots of interesting people.  We were celebrating Harnet's recent citizenship and her new apartment.  It was really fun.  Although many of us didn't know each other, or had only met once or twice, it was a very eclectic, interesting crowd.  She has a lot of very nice friends.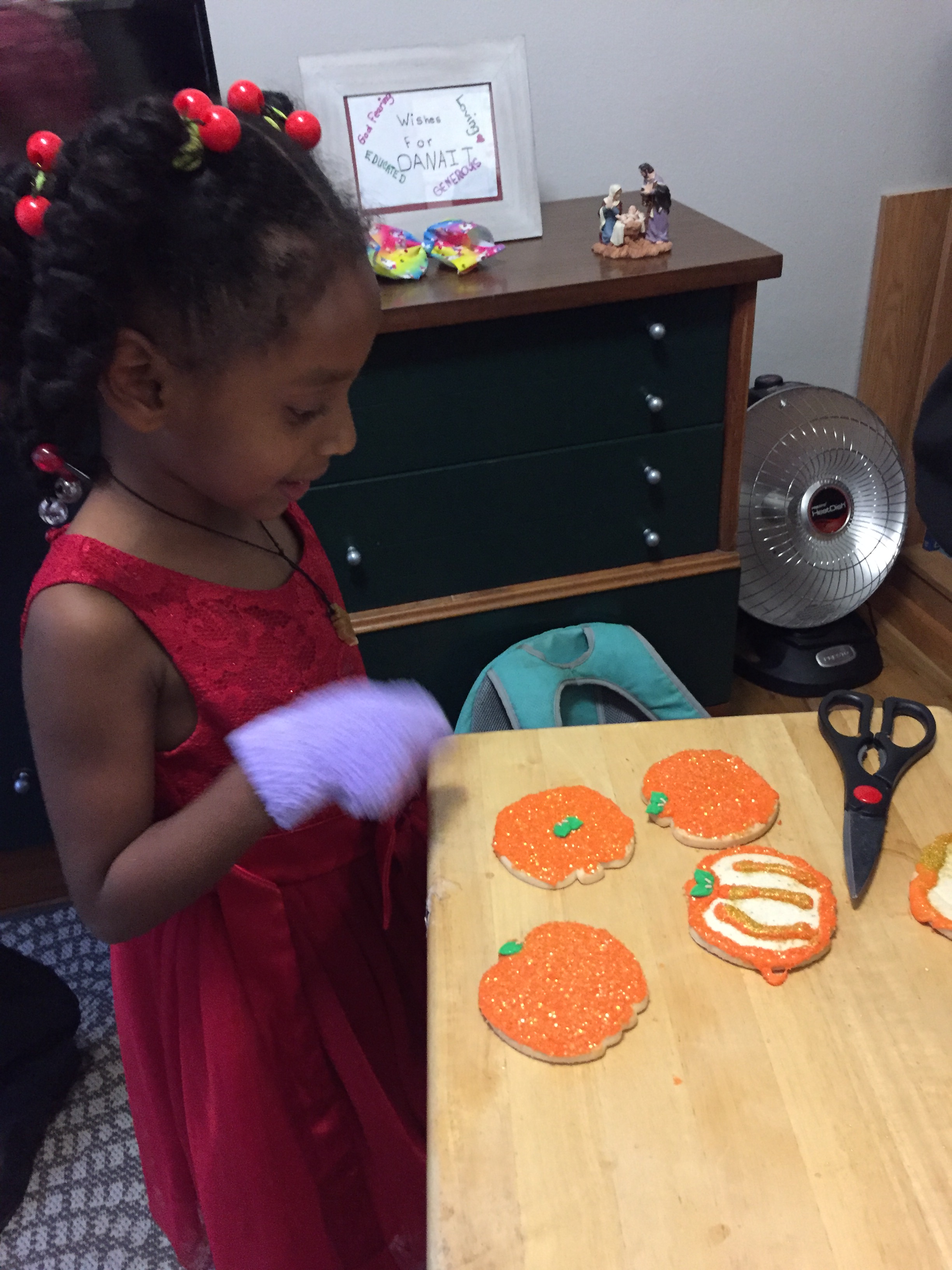 Danait loved decorating cookies, all the while wearing the purple mittens I got her at the Dollar Store.  My niece, Alissa, and I found the cookie kit on the clearance rack at Fred Meyers, and it was worth every penny of the greatly reduced price.  It kept Danait busy until her little friends arrived at the party, and then boy did they have fun!  Bless those big girls for helping look after them.  At one point, I guess the group of children were smuggling bowls of candy into the bedroom, and eating it all, and my big girls, who were kind of looking out for the kids, finally shut down that smuggling ring when they brought the 3rd bowlful into the room:). Kids!  After all, it was a party:), but still…..
I also got several other items on the "Whoo-hoo" rack.  The best deal was boxes of steel-cut oat packets.  They were $1.59 and there was a $1.50 rebate from Ibotta on each box.  I bought the 5 allowed, bringing the cost to 9c for each box.  There are 5 packets in each box, so that's less than 2c each.
I spent over the $50 I wanted to spend, and got my first turkey for  47c/lb.  I plan to do that at least one more time, maybe 2 times.  It depends on what I can use to fill the gaps in the pantry–if there are good enough deals of things that I need to spend that much.  I'll look at the sales.  Right now, celery and bread are all that are on my list, but I know it will grow. It always does:). Because I want at least one extra turkey for the freezer, I'd rather go more than once and get them for 47c/lb than spend the $150 all at once to get a free turkey.
We are not finding the low ham prices I got last year.  I'll keep looking.  If I find them, I'll buy several.  Last year, I got some for 99c/lb and some for $1.29/lb.  The are quite a bit higher so far this year.
The strangest thing we did to save money this week was get a security system.  We were offered a deal from X-finity/Comcast if we bundled our internet, t.v., with an added security system the monthly payment would be lower than what we were paying for what we had already.  So, we did.  We are signed up for a 2-year contract, and there is a penalty if we don't keep it that long.  However, we were told that all we had to do was keep 1 X-finity product, if we need to cancel for some reason and we would not have to pay the penalty. We have no plans to move, or stop having internet, at this time, although we have discussed stopping the tv service if we ever need to, so that was nice to know.  And, for now, we have it all for a lower price than we would have paid if we left things the way they were.  We did not add any "extras" but just stuck with the basic package that they were offering for free, plus a discount.  So, should any burgers want to steal my home-canned tuna, they'd better watch out!  They won't get away with it:). We are secure!  (Now, I just have to learn how to use it, but it looks pretty simple and can be done from my phone)
This was a week of doctor's appointments for me–using parts of 3 days.  Mine were all routine, including the dentist, but it is good that I'm caught up for now.  Rob got his appointments done, finishing up one set of physical therapy.  Again, we were very thankful that we have insurance!
How did your week go?