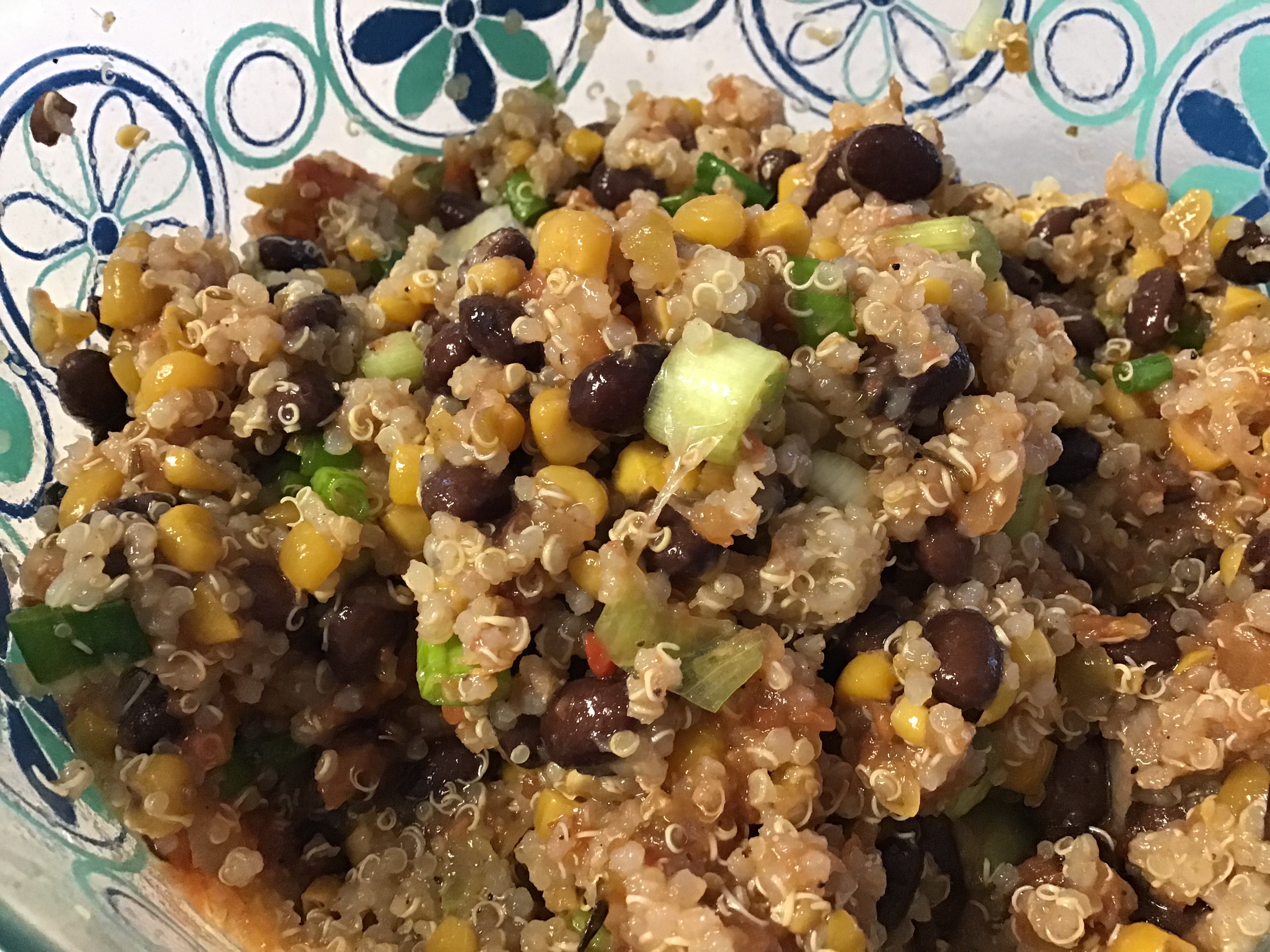 I was able to spend quite a bit of time cooking this week, and used up several food items that had been lurking around for some time. I made this quinoa salad. I have quite a bit of quinoa in my pantry, because it's a good gluten-free choice, but truthfully, Lovana was the one who used it the most. Now that she's in Hawaii, there it sat. I looked up several recipes, and mixed and matched ingredients to make a salad that sounded good to both Rob and I. I plan to put the recipe in my recipe section before long, but basically, it was quinoa, black beans, home-canned corn, green onion, lime, olive oil and cumin dressing, and some home-canned salsa from the cupboard.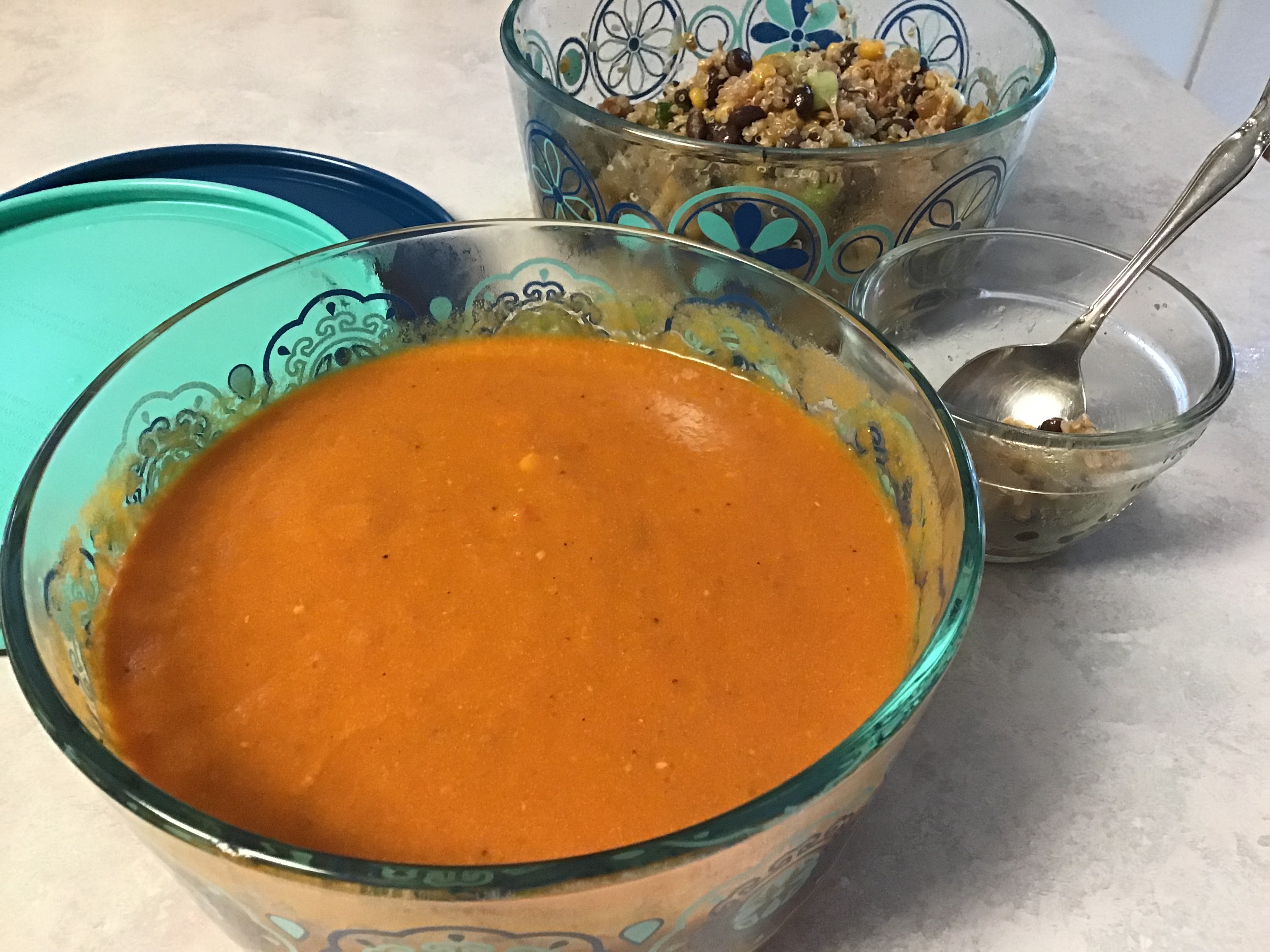 I made home-made tomato soup from a jar of tomatoes I canned, 3 scraggly carrots left from last summer's garden, some garlic, a little home-canned broth, salt, pepper, and 1/3 cup 1/2 and 1/2. Rob likes it, and it's certainly low calorie, but I, myself, would rather have a little more dairy in there, so plan to put some milk in mine when I warm up a bowlful.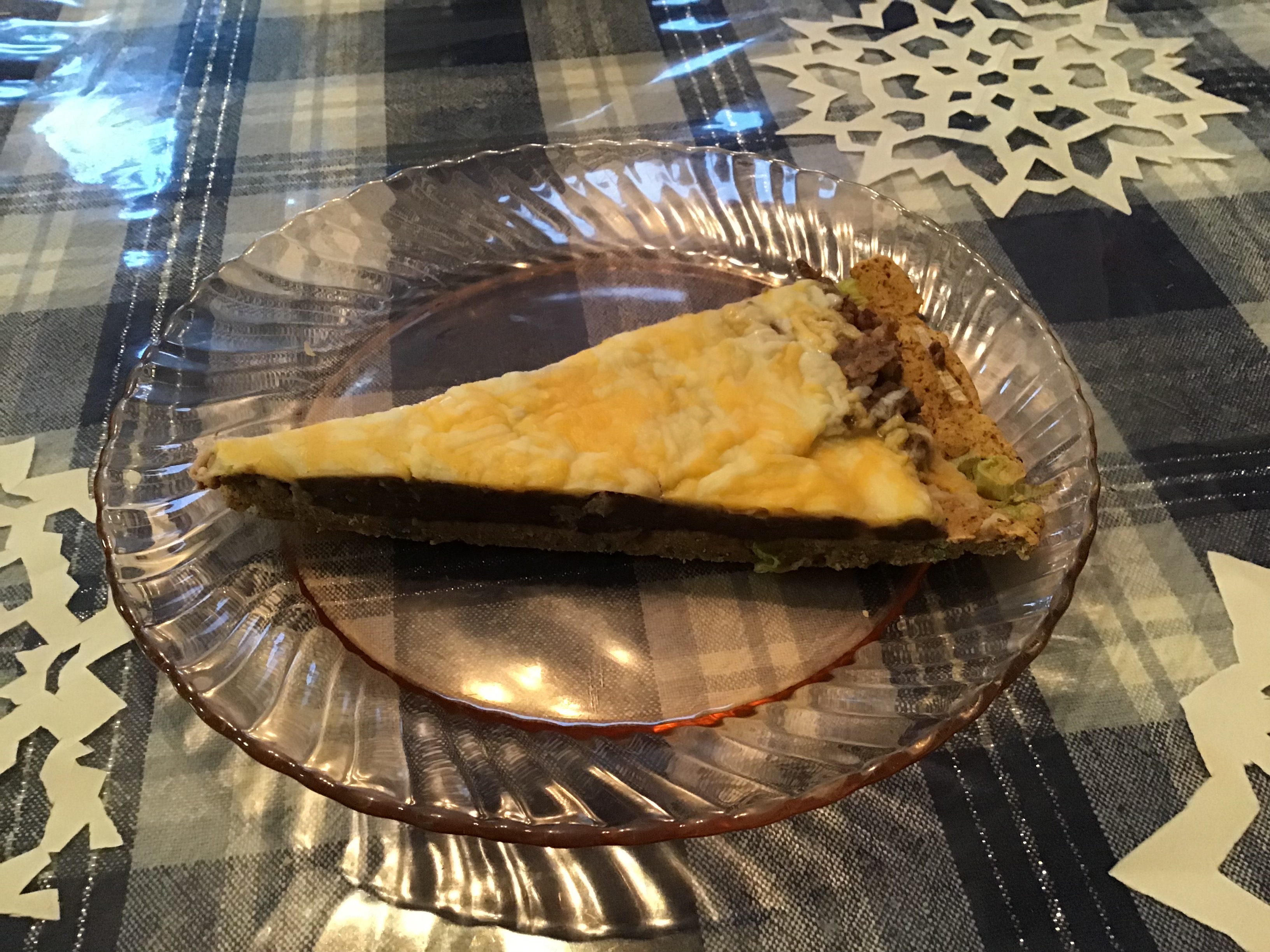 I used some masa flour from the pantry (I got 2 bags when Grocery Outlet had it for super, super cheap, what was I thinking? That is a lot of masa when you don't make tamales!). I have a recipe for a Mexican pizza with a masa flour crust, which is why I got the masa in the first place. The crust has green onion, cumin and garlic powder in it, along with the masa, eggs, salt and water. You cook that for 10 minutes, then add refried black beans and cheese, and cook for 5 more. It's really quick and easy. I chopped up a hamburger patty leftover from the birthday party we did not have on Sunday (rescheduled due to a sick child), and added that to use that up as well. The recipe calls for tomato, lettuce and avocado on top. We were in a huge hurry to get Patsy to an event, so we just ate it plain this time.
We ate several jars of home-canned fruit this week. We are finishing up a ham, and cut off pieces frequently for lunches, scrambling with eggs, topping our salads and so forth.
I went to Winco and purchased a few more salad ingredients, and a few items that I needed to make these recipes and to round out meals. I'm delighted, because I'm doing great staying within my lowered budget, and we are eating better than ever, and better yet, several items are getting used! I have been looking through old magazines for inspiration, and will do that again this coming week.
We will all be cooking a great deal this upcoming weekend, as my sister is heading up a formal dinner for the high school group at church. I am making a couple of items ahead, and got the final ingredients I needed for those. Rob will be pulling the big barbecue over there and doing appetizers, green beans, chicken and salmon on it. She has the bulk of the food at her house and we will cook most of it on Saturday, over there, where the event is being held. They already set up tables all over her living area, and the couches are all pushed back for that purpose. It's going to be fun!