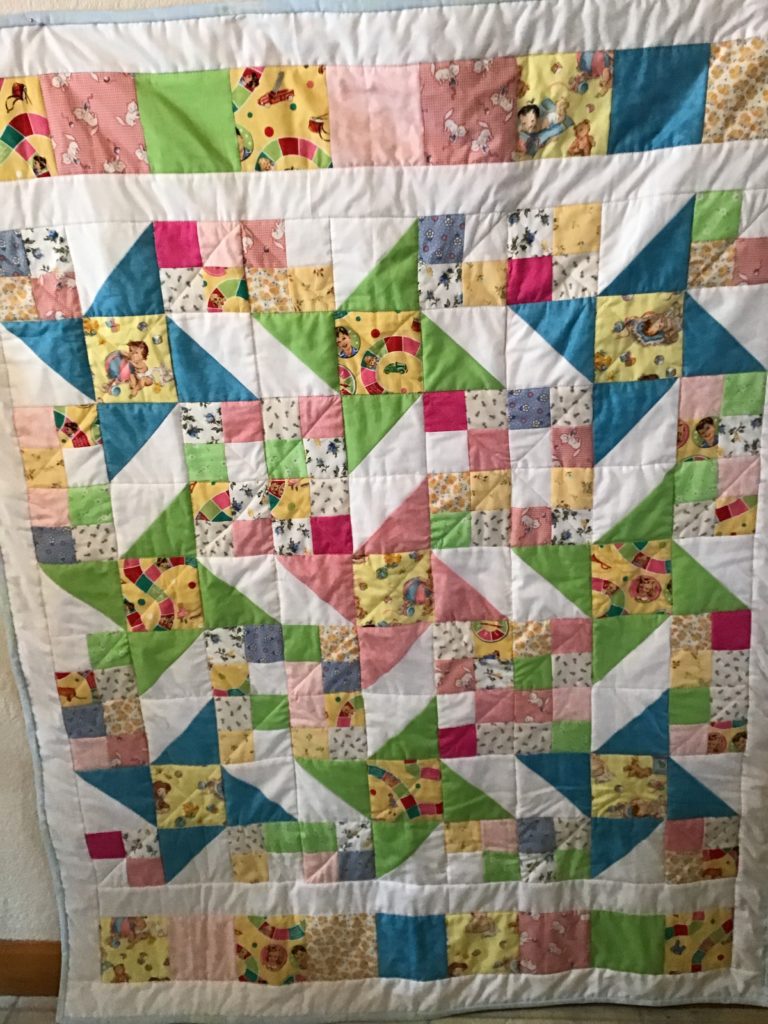 The baby quilt I was working on is done. I'm very happy. I have not made a project like this for many years, and I was rusty.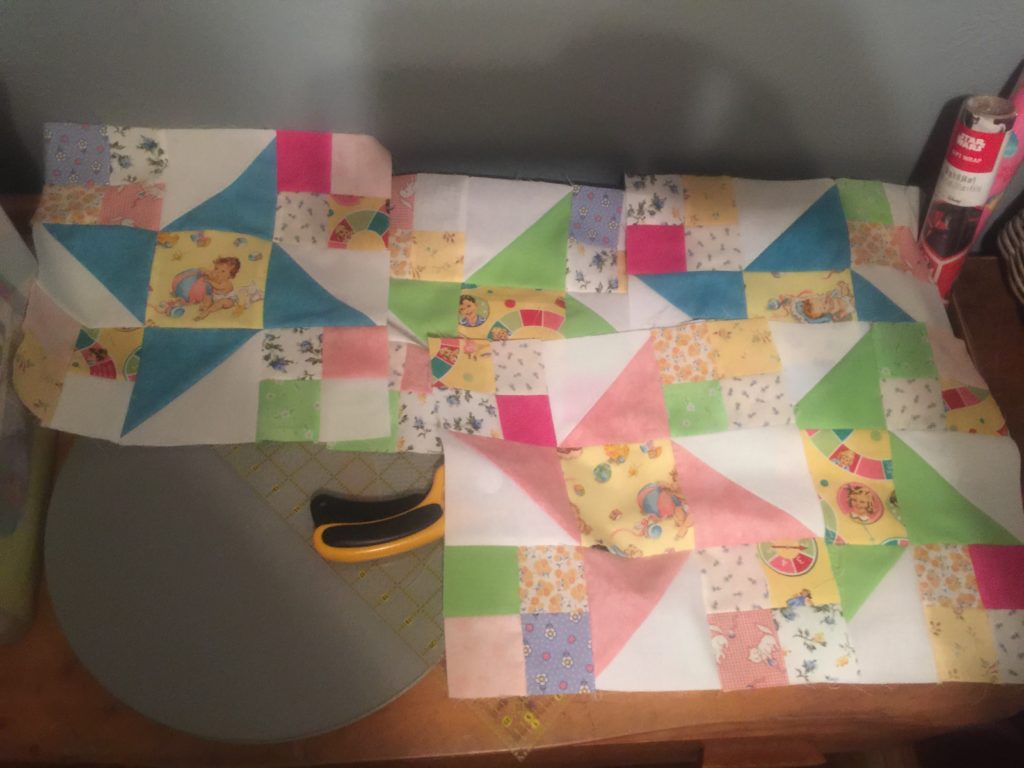 I started with some cute fabric I've had for years and made the baby picture fabric the center of the stars. I had to buy a few pieces of fabric that went with what I had, but a lot of the little squares were from cloth I had collected in the past. That made me happy, as one of my goals this year is to use some things I have, and also to finish some projects. I was also able to use my rulers, rotary cutter, mats, and some acrylic templates I've had for years and years.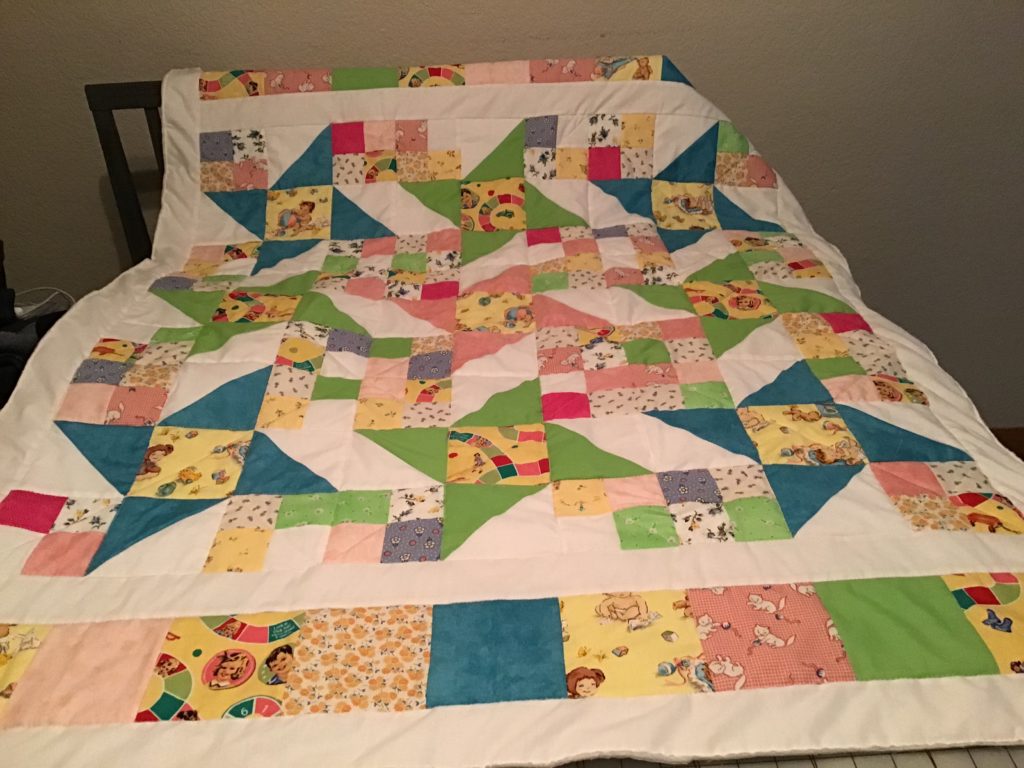 I had some trouble matching all the corners, but with some major ripping out and re-sewing, I got it done to my satisfaction. Then, I wanted it bigger, so I made a row of squares on the bottom and one on the top, and added borders. The squares were from leftover pieces of fabric used elsewhere in the quilt.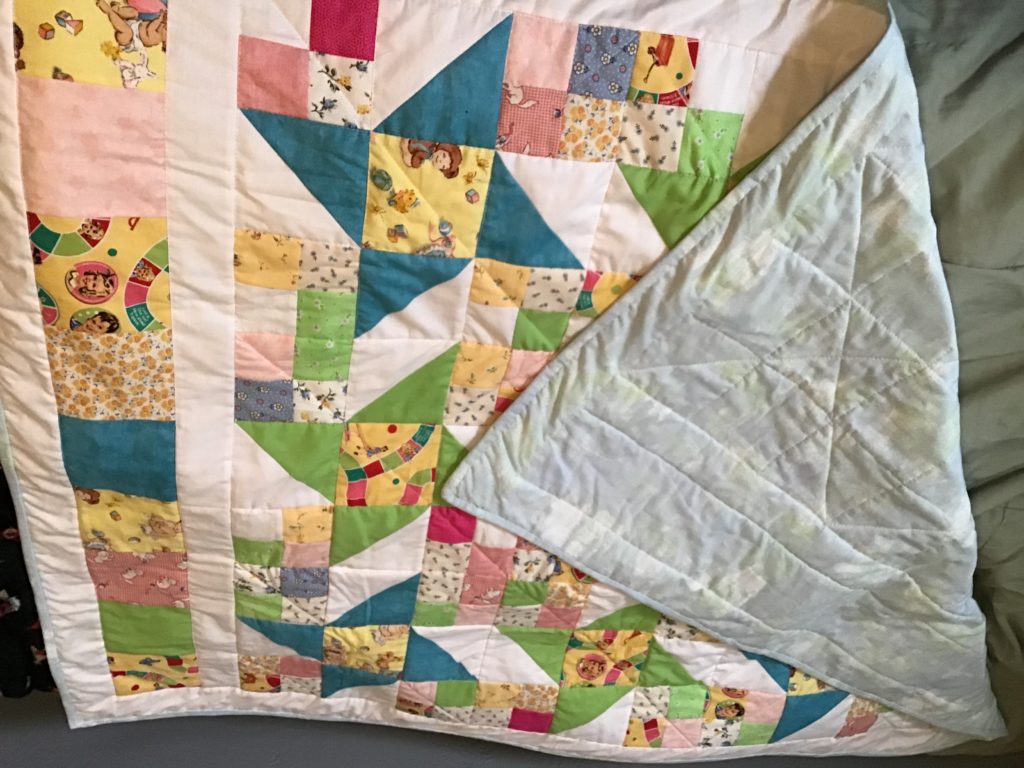 I went to the quilt shop and got some backing and batting. It's hard to see in this picture, but there are some greens and whites along with the pale blue to pull it together. We don't know if this baby is a girl or a boy, or I probably would have chosen pink or some flowered fabric I saw. But, they were really girly, so…
I machine quilted to entire thing in rows. It was difficult, and there were a couple of places that I wasn't happy with and fixed. For the most part, though, I'm very satisfied. I sewed the binding on the front with the machine, rolled it over, and hand sewed it down on the back.
I'm very excited that I got it done before the baby was born and am already moving ahead on my next project. I expect things won't take quite as long, as I get back in practice, which is good. After all, creating is way more fun than ripping!