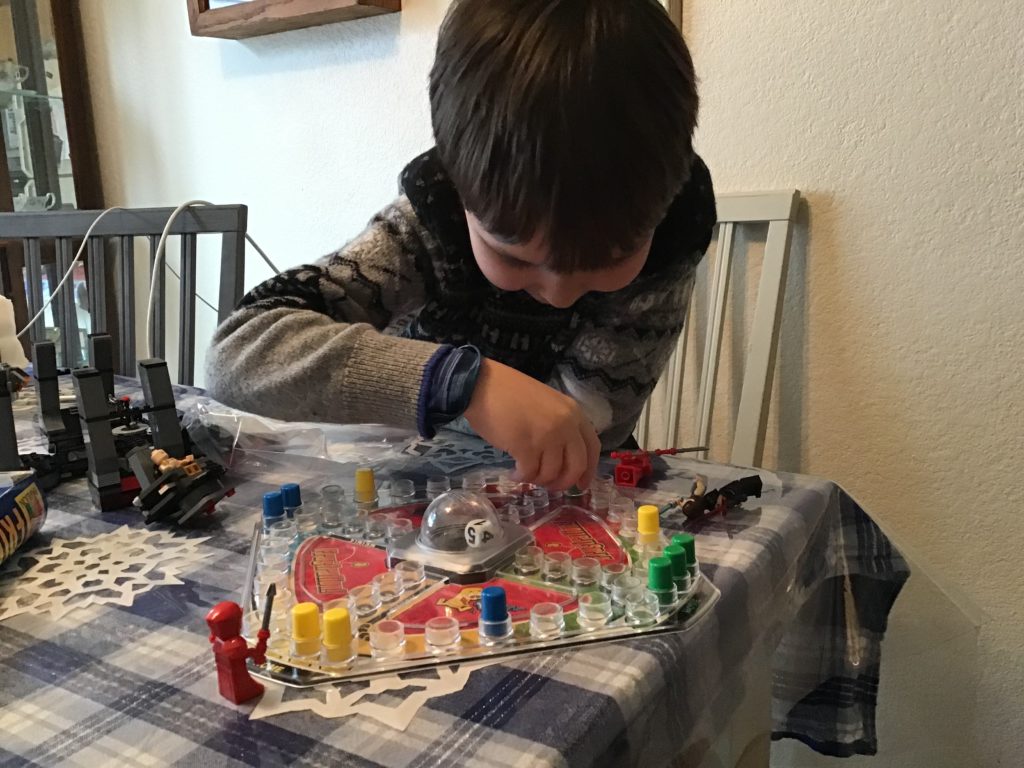 We have Jake and Michaela all weekend, until Monday night. Their parents are helping at a high school church retreat, which our daughter is attending. I'm sure they are having a good time, and I know we are! Jake brought the Frustration game in from the camper. After roping various ones into playing with him, he then set up his Lego Star Wars guys and played with them for quite a while. He was so cute, counting off their moves and popping the dice popper for each of them.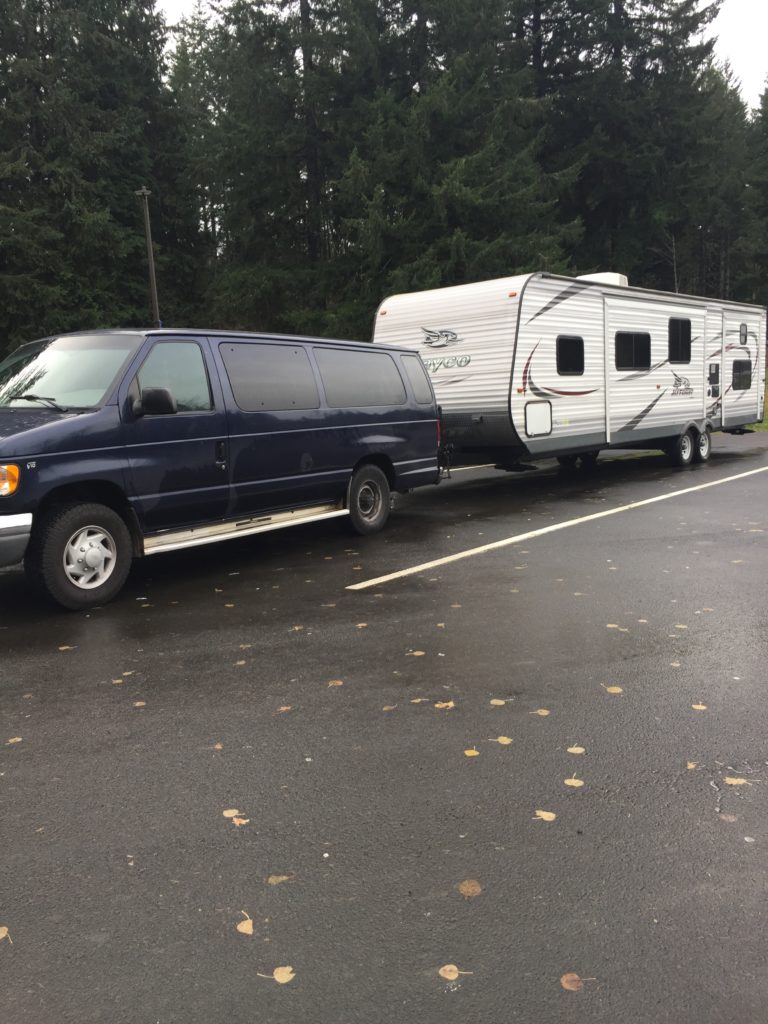 I had a friend and her daughter stay in the "guesthouse" Saturday night. We save a lot of money by using our camper as a guesthouse. Our out-of-town friends don't have to pay for hotels, and we get to have them close so we can visit for every possible moment! It was very fun to swap "I remember" stories with her daughter. We have a lot of great memories from when this now-adult young lady was little…lots of fun to reminisce. The kids roped them into playing Yahtzee, we had dinner, and all too soon, they had to head back home very early Sunday morning. This has been my lucky month–this is the 2nd friend I've gotten to spend time with that I seldom get to see!
We've been reading library books, and books we own. I returned the one that I could not renew only 1 day late, so I will only have to pay for 1 day of being late. I was able to renew the rest in time and did not have to pay.
We watched U-Tube videos of Steve Green's "Hide Them In My Heart" movies. Jake was trying to remember a verse put to music, and we found several there for free. He sang in church twice yesterday, with the kids' choir he recently joined, so we were there bright and early. Rob took him back to practice last night. We have been taking turns with his other family members so he can go and hopefully have a good experience. He was very uncertain about going, but seems to be enjoying it now that he is getting used to it.
I finished the baby quilt I started and completed 2 of the 6″ blocks I got for free from the quilt shop hop.
I cooked quite a bit, and devoted one free morning to putting a few things into the freezer for quick meals.
I made Valentine's treats for the kids that were cute, but inexpensive.
This week was an ordinary week, full of ordinary days. Sometimes those are the best kind. How about yours?