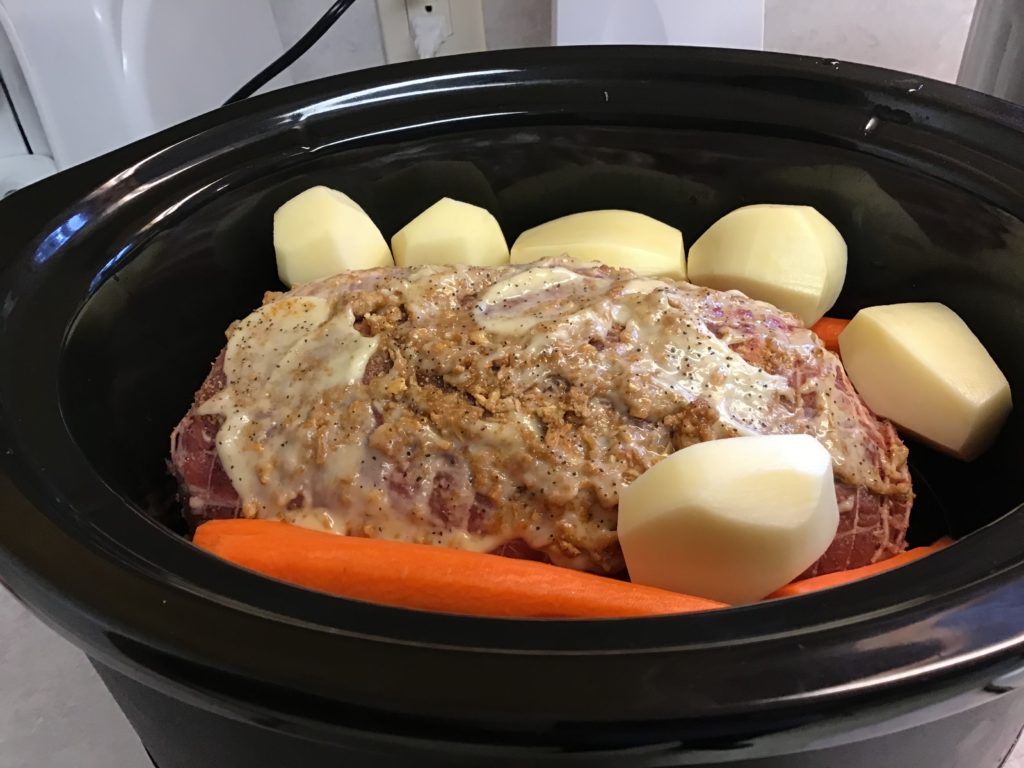 At the beginning of the week, we ate leftovers from things we had cooked last weekend. The fridge was starting to look pretty bare of anything that could be grabbed in a hurry, so I cooked a big roast with carrots and potatoes. I put the last of a jar of horseradish sauce, mixed with some powdered onion soup mix on top. It came out wonderful. I went ahead and froze one small container of sliced beef for later, since it was a large roast.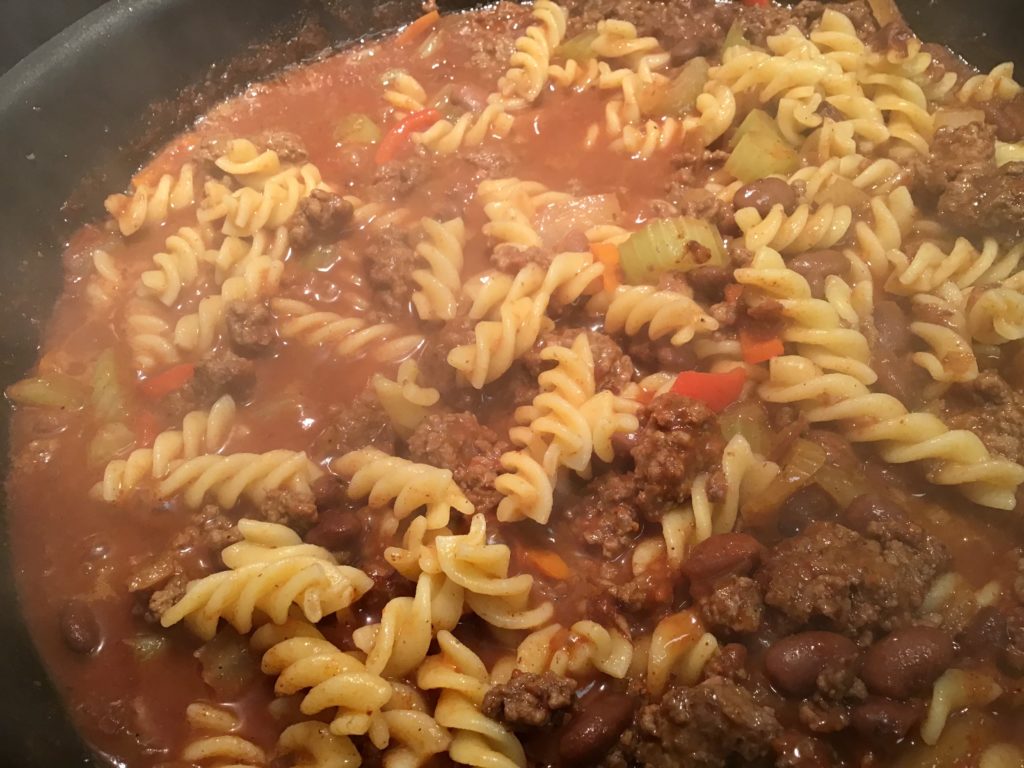 I made some chili-mac with beans I had cooked last weekend, and froze the rest.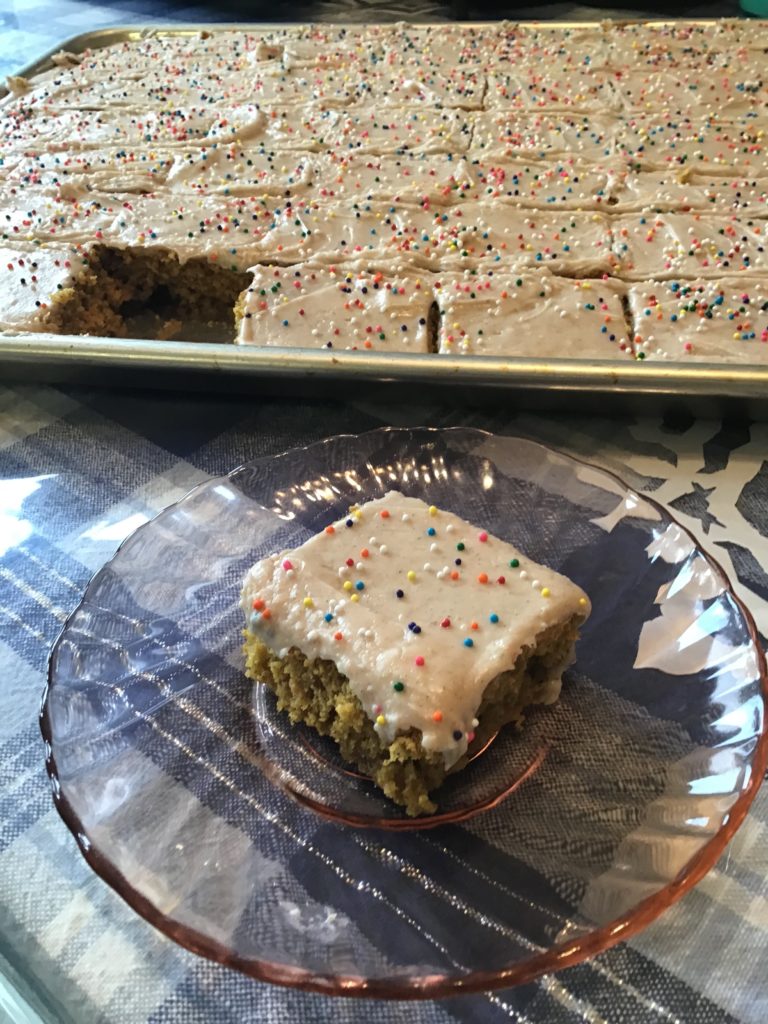 We made taco bar for the college age kids at church. I made a big crock pot of refried beans, and some really, really good Pumpkin Spice Bars.
I still have several cans of that pumpkin Rob got for 10c/can over a year ago. I wanted to find a use for one of them, and I know I'll make the recipe again.
We had lots of salads, a sandwich or two, bagels and cinnamon sugar toast for the kids.
I made soup on the day my mom came over with a jar of the beef stew mixture we canned last fall, a pint of green beans and a pint of tomato juice. I added some water and spiced and it turned out great. She brought some muffins.
I made lemon-poppyseed muffins to put in the freezer for people to pop out for quick breakfasts.