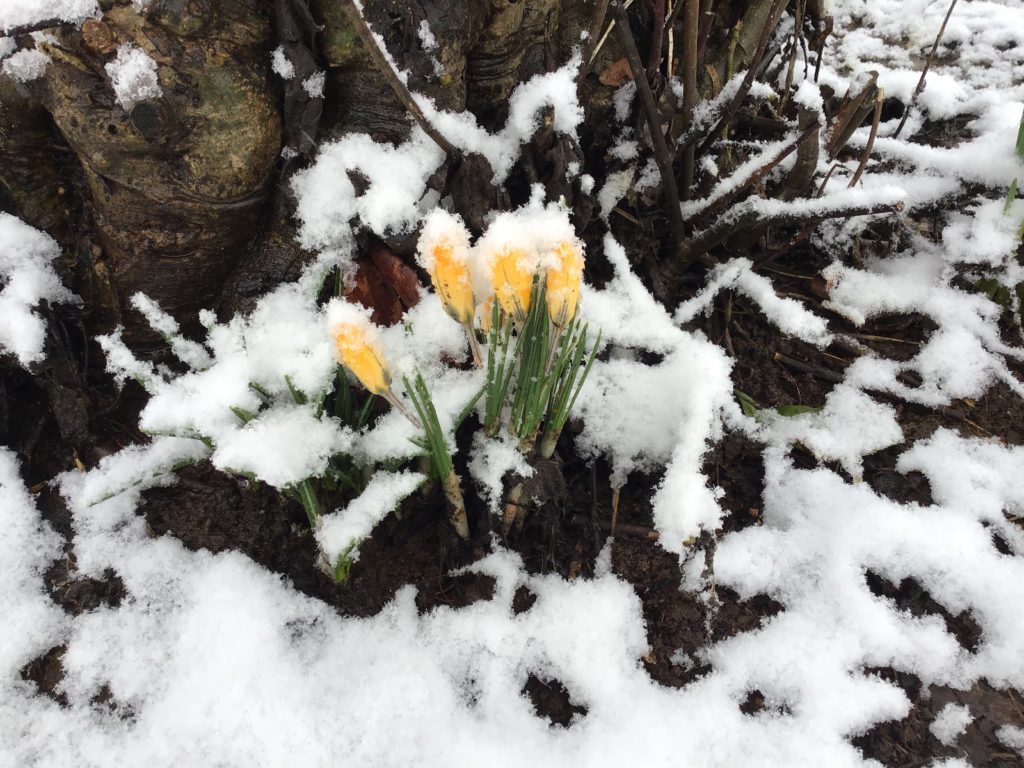 After one of the mildest winters we've had for a while, February is breaking records for being cold and wet! We woke up to snow falling this morning. My brave crocuses are still blooming, through it all. The schools are closed today, but I can tell it's melting already.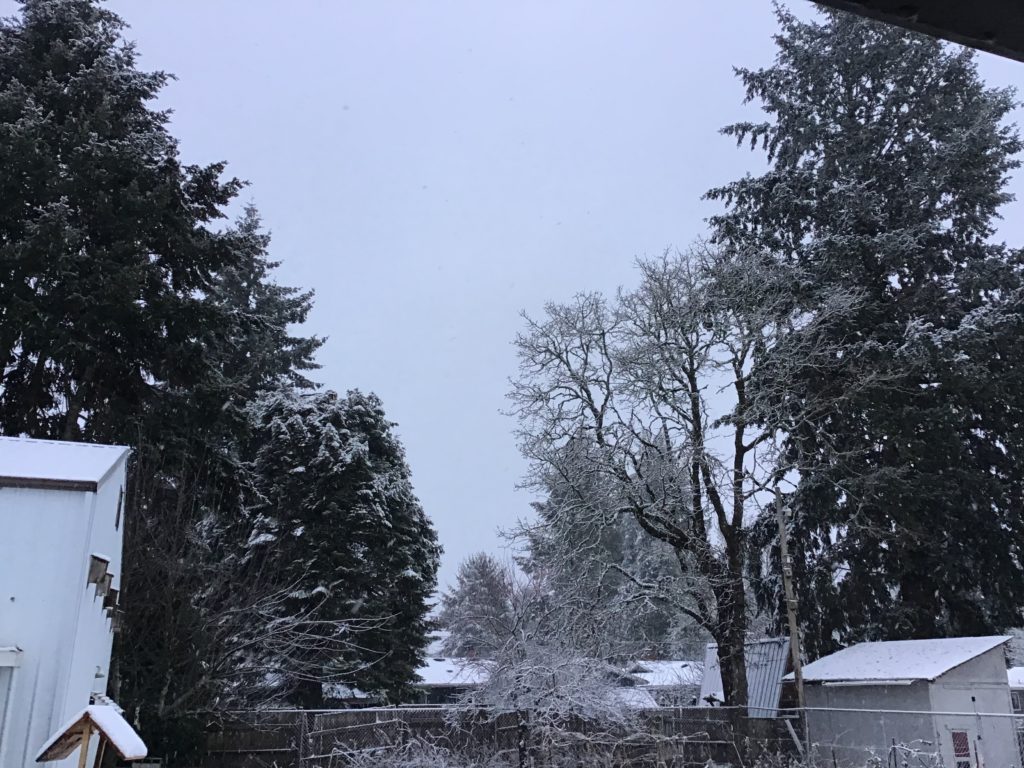 It's so beautiful, I get a lot of free entertainment just looking out the window.
The birds are happily eating the food Rob put out for them. It's fun to watch them, too. As silly as it sounds, we got a few minutes of pure entertainment the other morning watching a squirrel who had somehow dropped down onto the top of one of those birdhouses pictured in the snow picture above. We watched him for a good 10 minutes while he figured how to get down off of there, taking flying leaps back and forth between the birdhouses, and them finally leaping down to the little awning roof and at last jumping down to the garden, where he grabbed a quick snack of compost and ran off.
We went to a couple of yard sales this week. Rob got a tool he needed for very little money, and I got a bunch of quilt shop fat quarters for 50c each, as well as a several-yard piece of muslin for $1.00. At the one he went to, he found a container of embroidery floss for $5. There must be 75-100 skeins in there. Patsy's already been working on her towels with some of it.
I sewed all the blocks I got for free at the shop hop, except for one that I simply don't know how to do. I also am using the extra fabric we bought to make some additional blocks, since I didn't go to all the shops. I have a good plan for how I want to finish the quilt, and got fabric to make the strips between the blocks.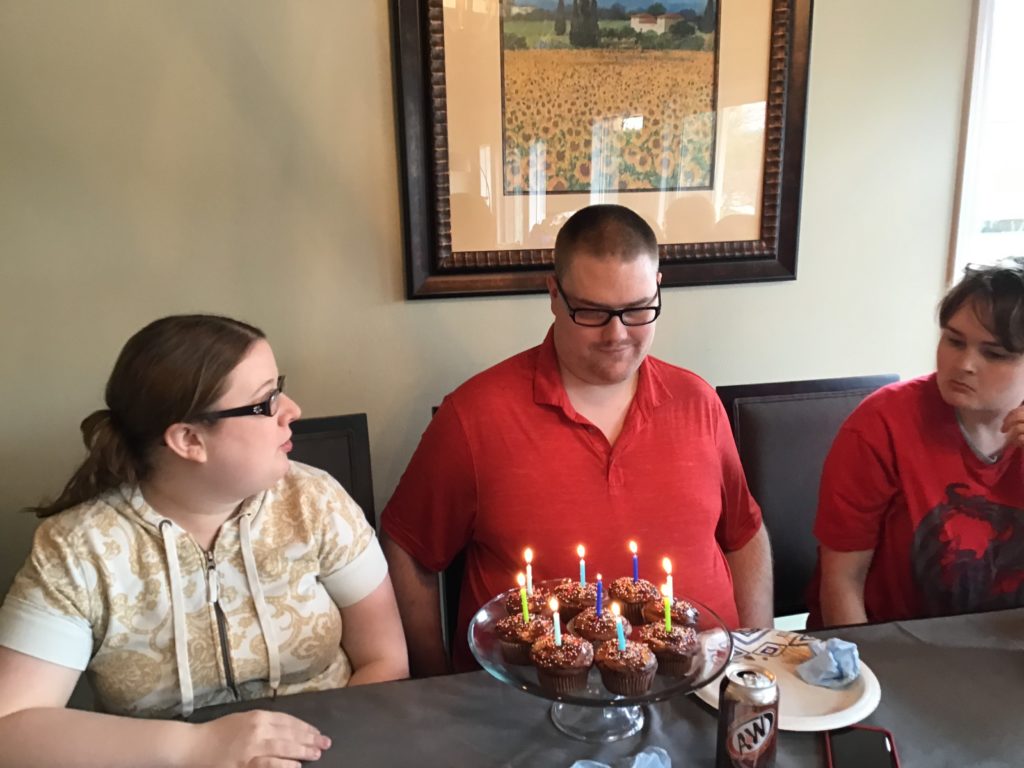 We had a simple family birthday party for our son, consisting of cupcakes, ice cream and home-make hamburgers. We did it over at my sister's house as part of our normal family Sunday dinner, and kept it very small and simple. He was pleased.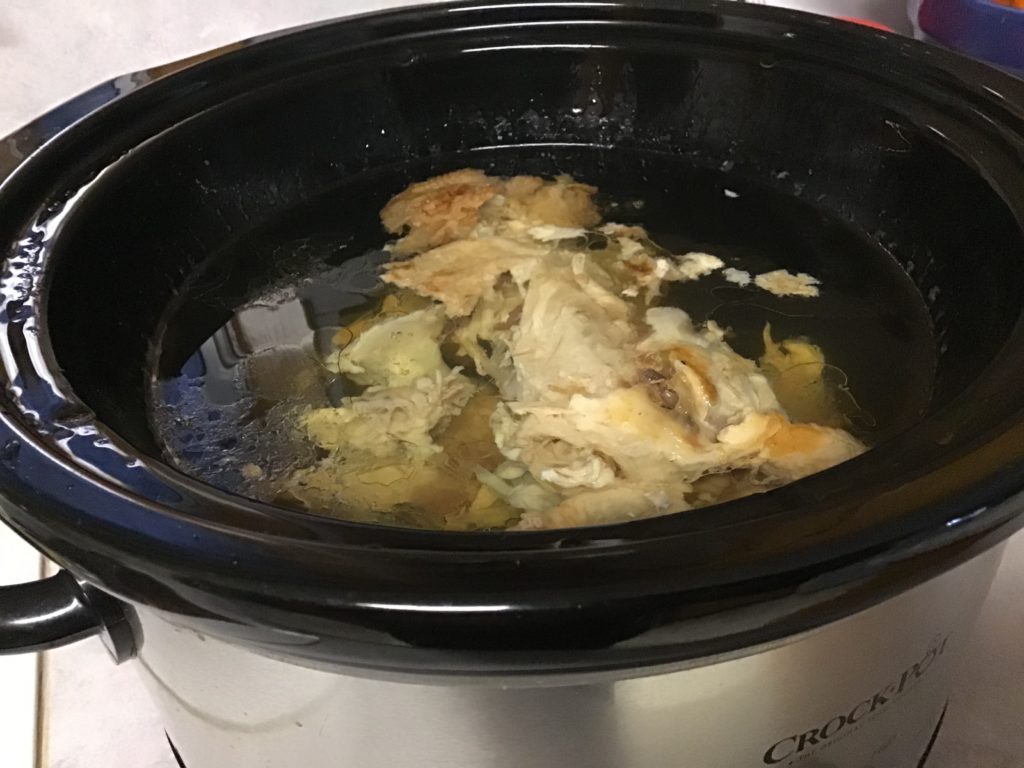 We got a chicken at Costco, ate it, and made broth from the bones. We used some of our tax return to really stock up on things like Ziplock bags, vitamins, and some food items. We also bought a new blanket for our bed. We had been commenting that one of ours was literally in tatters after 36 years of using it. When we found a blanket for $17 at Costco, we grabbed it and simply asked each other why it had taken us so long to replace the other one!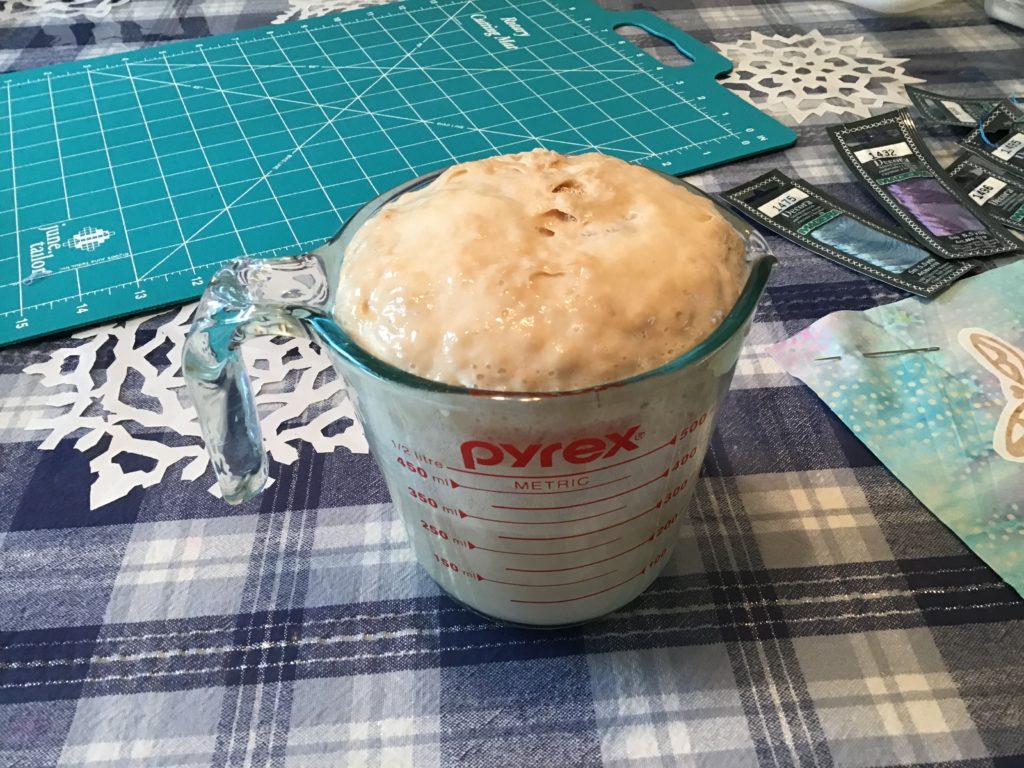 I made gluten-free pizza. It did not rise as it should. We ate it anyway, but it wasn't stellar. Rather than throwing out my yeast and buying fresh, I put some in a measuring cup with warm water and a little honey and proofed it. It was fine. As I suspected, I clearly killed my yeast the first time by using water that was too hot.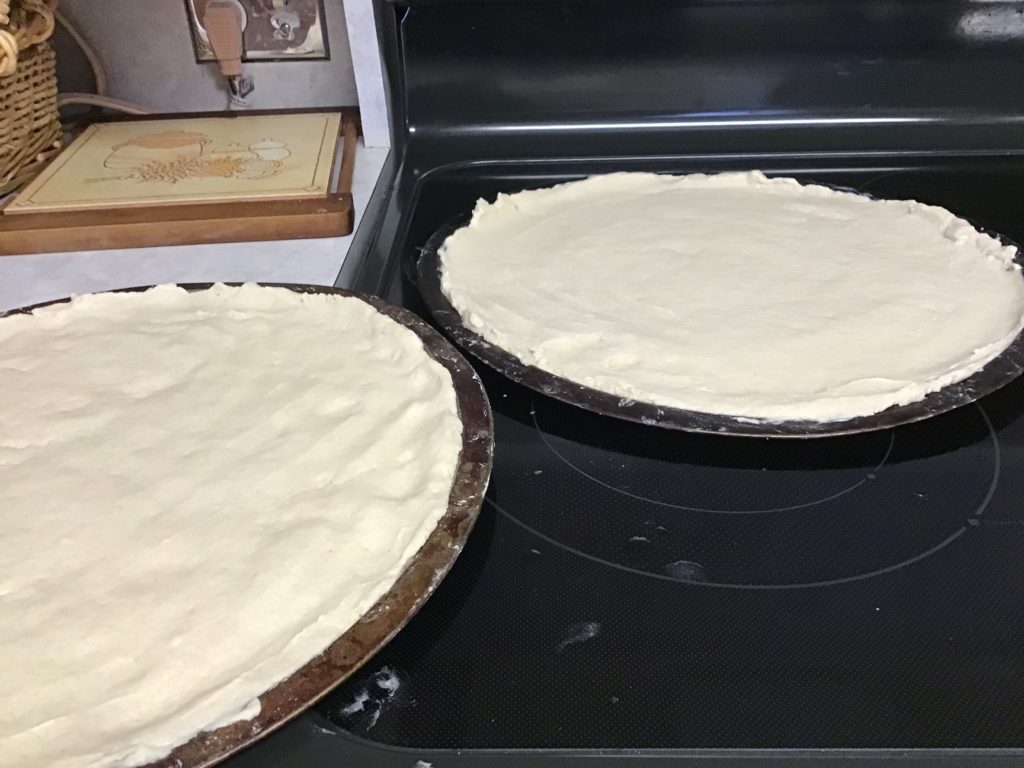 I made 2 crusts, par-baked them for 5 minutes, and froze them for quick dinners in the future.
How did your week go?