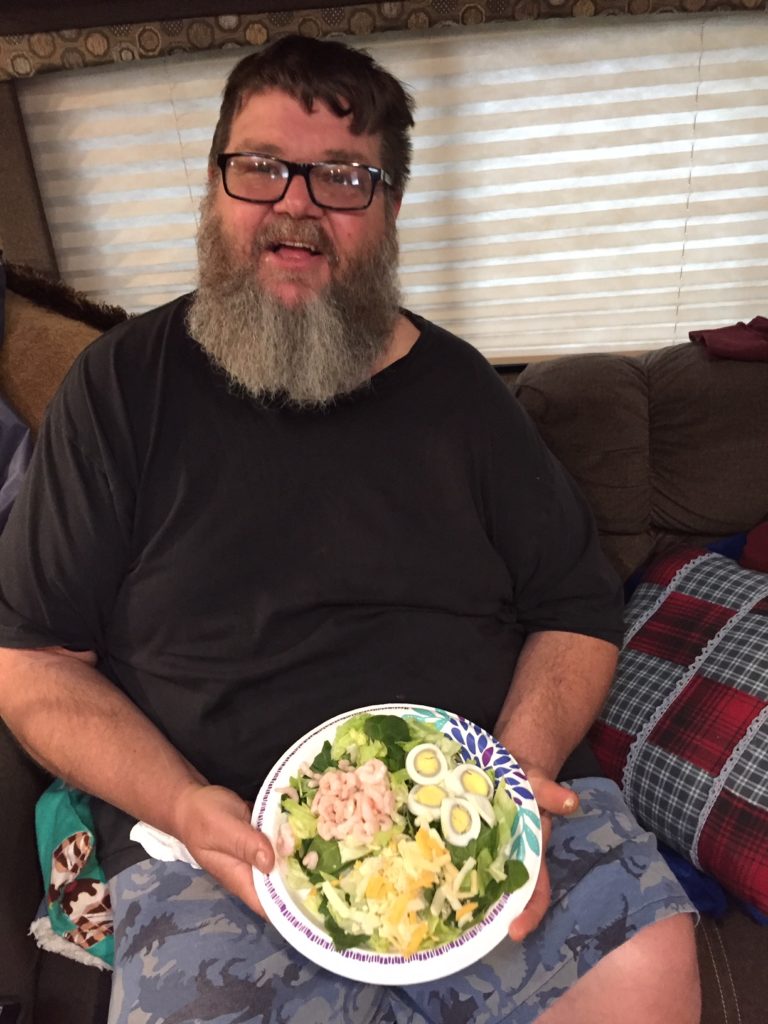 This week, we ate quite simply, but it was delicious! We were camping at the beach all week, but we came back and forth several times, using home as our landing spot, so to speak. We did this because Patsy had an event she wanted to attend with the church youth group that lasted 2 nights, and Lovana was flying in from Hawaii. It was up to us to ferry everyone back and forth. So, several meals were eaten in the car, from items packed in a small cooler. Others were eaten at home from odds and ends we dug up, and the rest were eaten in the camper at the beach.
All except one. Rob and I took the occasion to go out to dinner on Sunday night last week. It is so rare for us to have an evening of our own that we wanted to do something special, so we went to a restaurant at the beach and had seafood dinners! Yum:)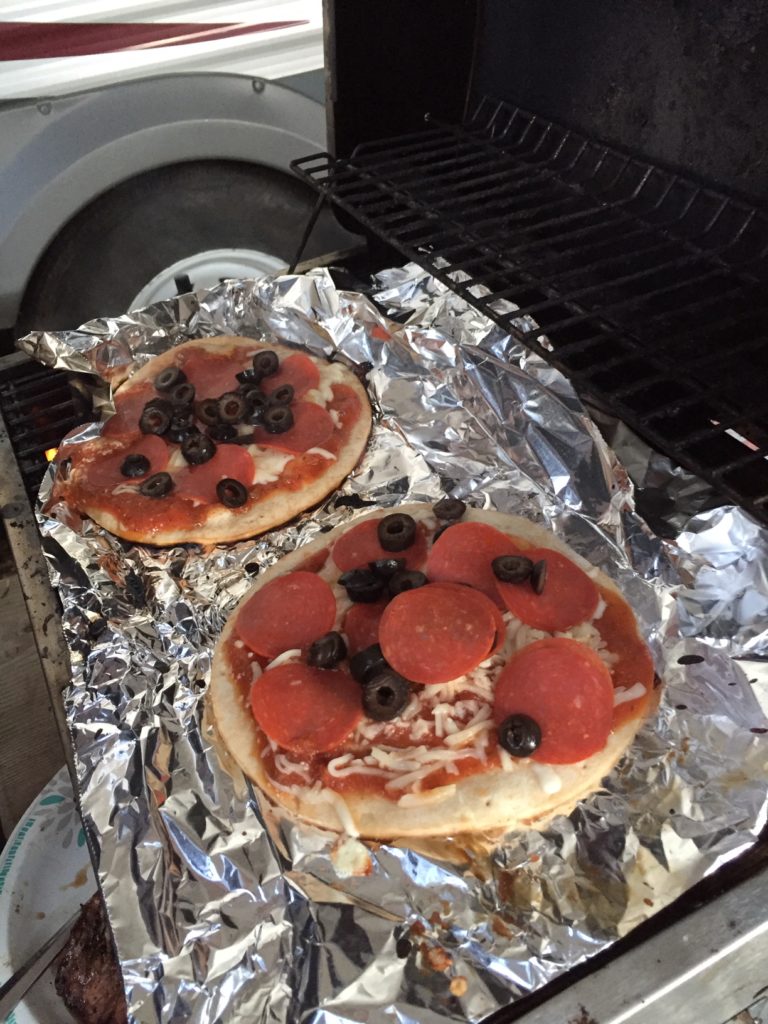 Rob cooked on his little camping barbecue several times. He made chicken, steak and mini pizzas. We started with pre-made gluten-free crusts, decorated them, and he cooked them. If you try it, use plenty of foil and don't turn the BBQ up too high or they burn. After a little practice, they turned out amazing:)
I had made and frozen split pea soup, packed potato salad and chicken for the first day, and had plenty of veggies and salad fixings. We bought salad shrimp twice and I had hard boiled eggs as well. We used home-canned soup and beans and made a lot of eggs and pancakes. We like it simple when we are camping.
I took the opportunity to sort through the camper cupboards and pulled out mixes, rice, and other items that had been there longer than I like. I brought in the things I didn't use on the trip, and I'm systematically sorting them–they are getting used very soon, or discarded if they are no good. I'm going to replace several items before we go camping again, either from the store, or from my cupboards at home.
We had a good time, rested a lot, visited with Lovana, and took a lot of naps. I was able to get down and walk on the beach several times. Although the weather was not sunny all the time and we had a few super rainy days, there were plenty of good-weather days, as well. We got home yesterday, and hit the ground running. Lovana is off visiting some of her many friends, and I'm cooking up a storm so we can have a big birthday party after church tomorrow for her. It should be fun!