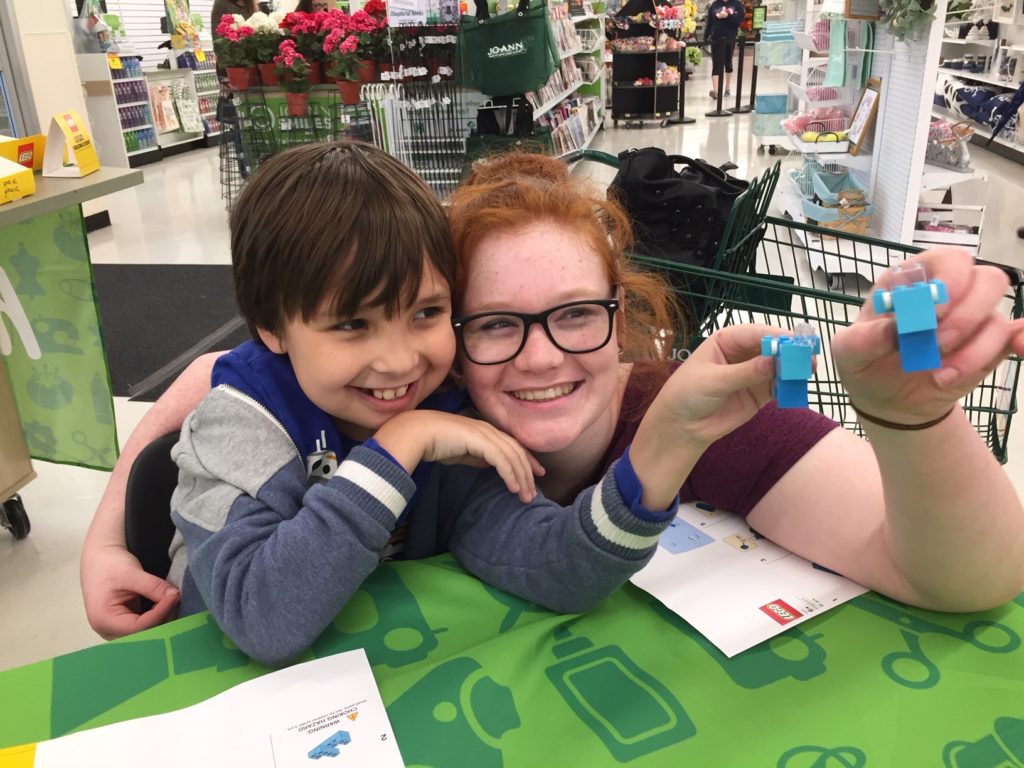 We had a nice, normal week. Jake spent the weekend, as he does on occasion. I always look for fun, but inexpensive, things to do when he is here. This week, JoAnn Fabrics had a craft for kids day. They got to make a Lego elephant or flower. Jake and Patsy both made elephants, then Jake traded his out and made the flower. That is what he ended up taking home. The worker was above patient, and it was a successful outing.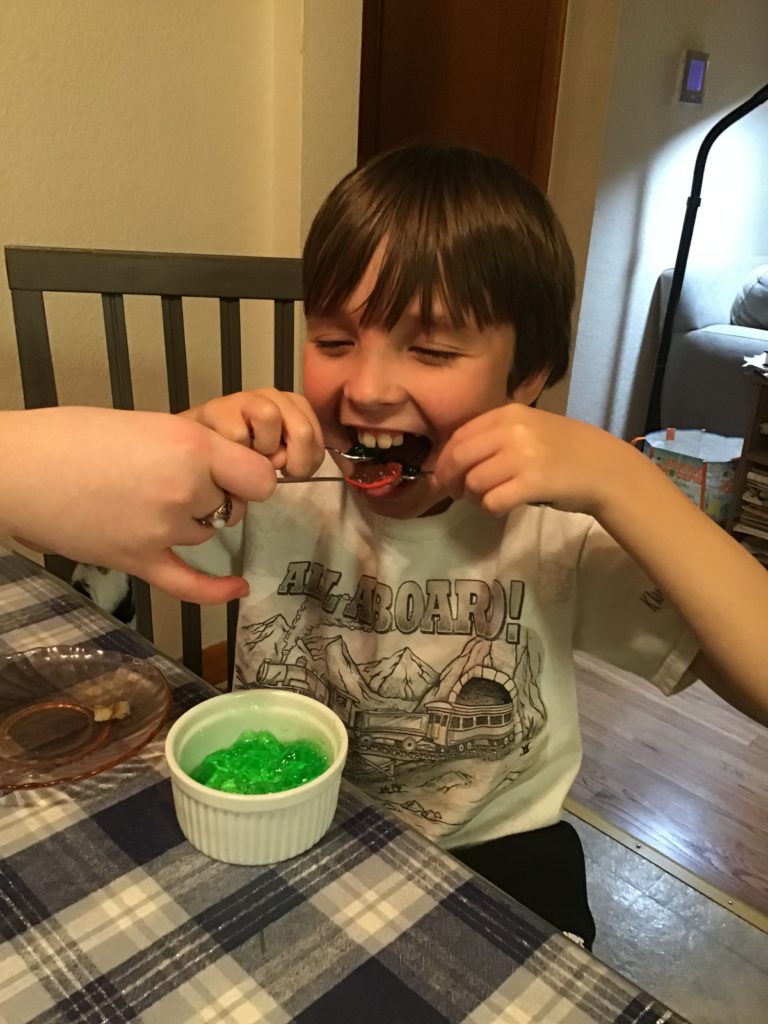 We made Jello. Jake got 3 baby spoons and was using all of them at once, sometimes with a little help from Patsy, sometimes by himself. "Take a picture," he begged. "Call it Jake loves Jello," he ordered. So, being an obliging Auntie, I did!
We read an entire Boxcar Children book aloud. I ordered it in on inter-library loan, and now need to order another one for the week ahead.
In addition to being entertained by Jake all weekend, we did get quite a few things done before he came over.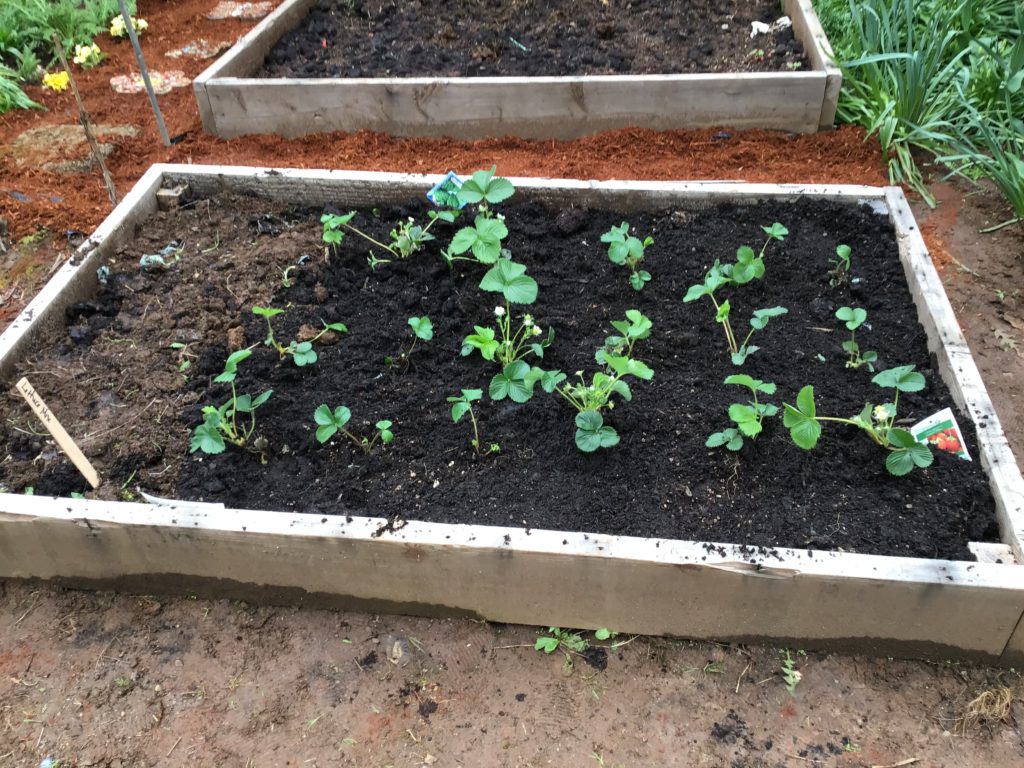 I finished one of the raised beds and also made progress on the area around them. I planted my strawberries, some snow peas on the end, a little lettuce, spinach and Boc Choi on the sides and sprinkled radish seeds all over in-between the berries. It's been very wet, and I'll see what happens. The little yellow flowers in the upper left corner of the picture are some primroses that had survived from a previous year, and I moved them out of the path and divided one of them. Behind them are some Oriental poppies that were just growing in the flowerbed last summer, so I moved them out of the path as well.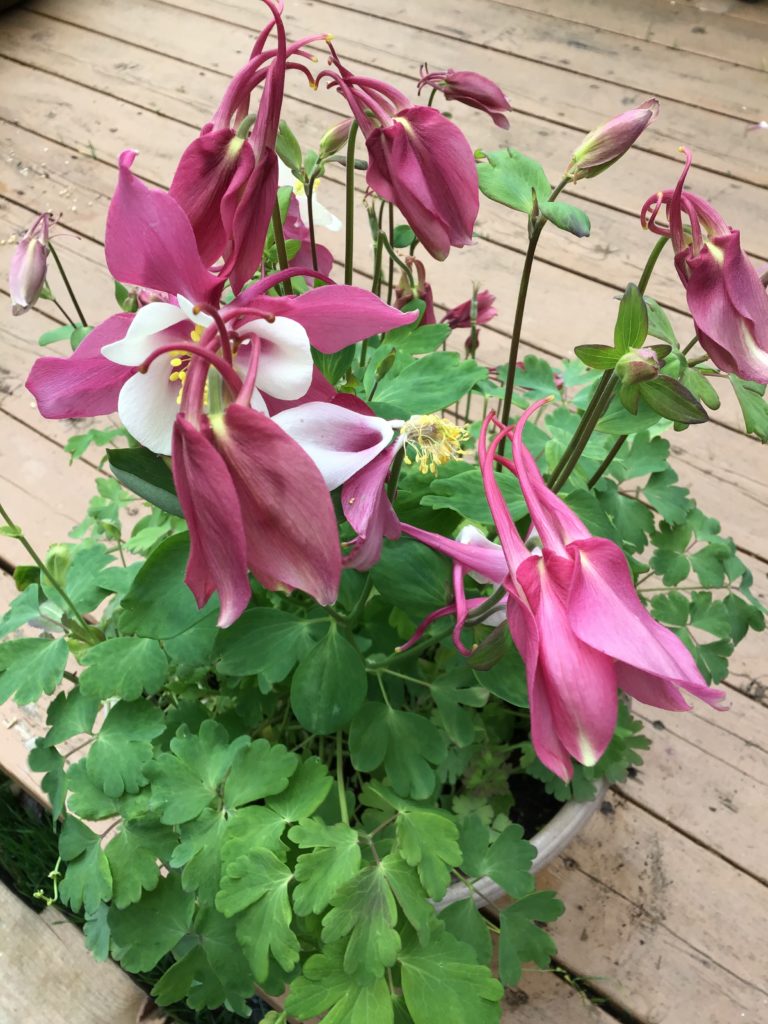 The Columbine plant re-bloomed. I've had it for years. I've been letting it grow in the greenhouse for a few weeks. The baby vegetable starts in there are not as big as we wish they were. We are hoping they grow rapidly. Rob transplanted a few tomatoes and some basil and he is going to give everything a shot of diluted fish fertilizer soon. The peppers look pathetic, if you want to know the truth. Time will tell if they do anything.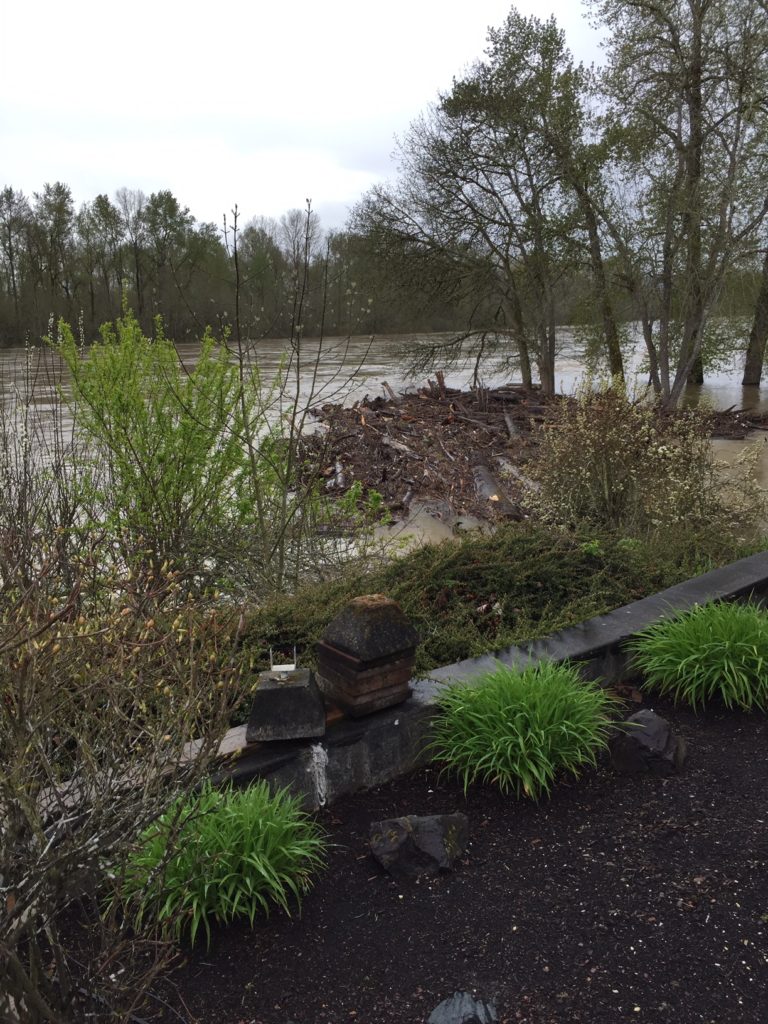 The river at my sister's house was at flood stage for much of the week. This picture does not really do justice as to how high the water was. The log jam you can see is made from logs, brush and debris that have come hurtling down the river and were stopped by the group of trees. We watched for quite a while, several times, in pure fascination as logs and brush slammed into the pile. Such power! Although much of that log jam is on their neighbors' properties, there are some logs on theirs. They will have to deal with all that brush when it dries out.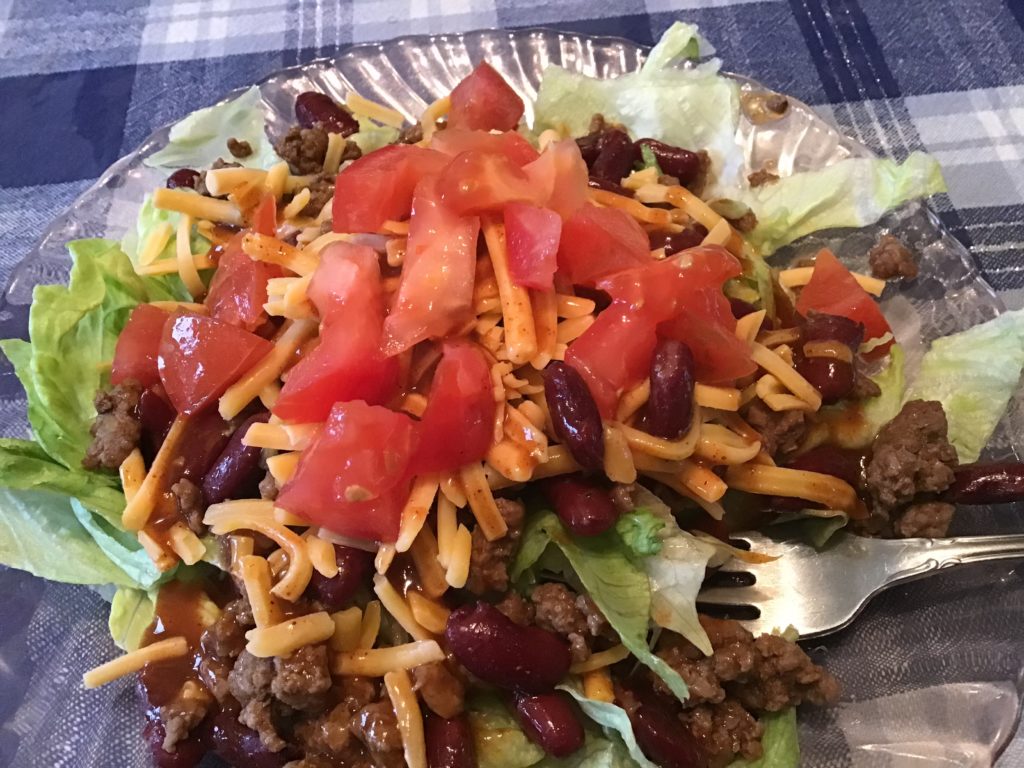 We made lots of good food at home. Taco salad, tuna-egg salad, chef salad, meat loaf from turkey burger, baked potatoes, chicken soup, potato soup, burritos and more were all consumed.
I did not do my regular Friday grocery shopping trip, but instead just picked up a couple of items here and there as needed. Rob and Michaela went to Costco and got me butter and tortillas. It's got to go on record as the cheapest Costco grocery shopping run on record! He always likes to come up with one errand for her to help with on Tuesdays after swimming, and he wanted a couple of things there, so that was this week's errand.