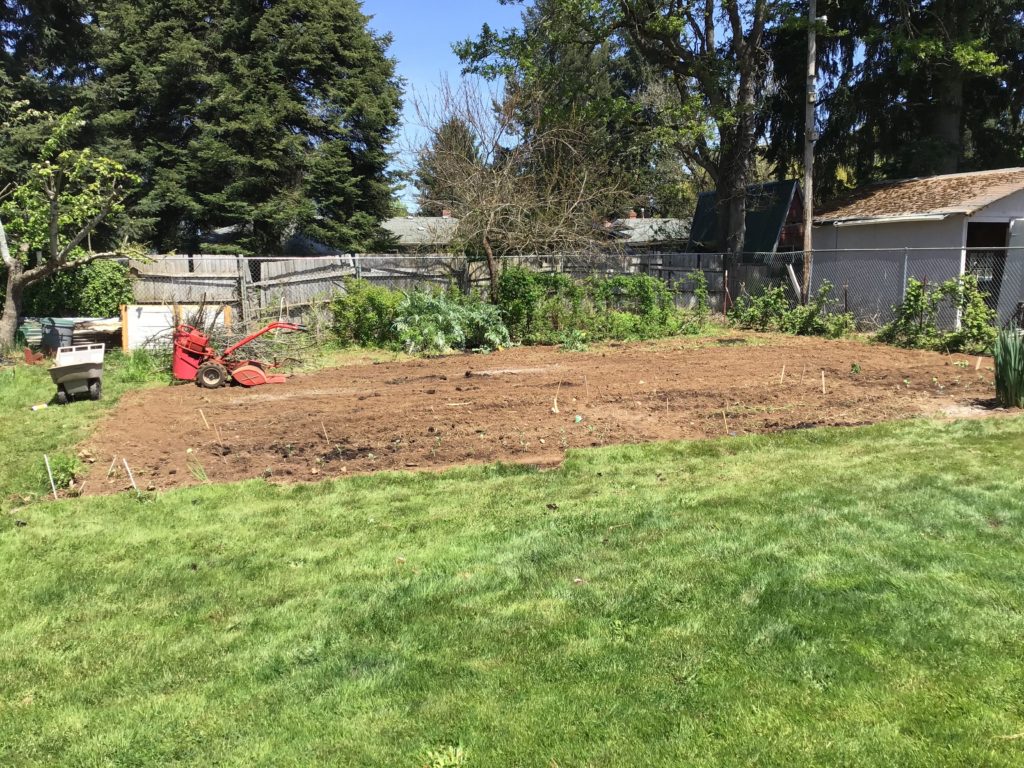 There were a lot of branches in our garden area from the apple tree we heavily pruned earlier in the spring. Rob worked on cutting them up several times during the week. Even though he's having a very hard time getting around, he finds he can still get some things done if he divides the jobs up into several short work sessions rather than the marathons he's used to doing. We have the yard debris bin full, and another pile of cut sticks to put in it when it gets emptied.
On Saturday, Patsy mowed down the many, many weeds. Although it was being very difficult, and kept dying at first, Rob got the tiller going and tilled most of the garden. He said it must have been having trouble running with the old gas leftover in the engine from last summer, because it died over and over, but finally started running better. There is still a little more to do another time, but it's well on it's way. Patsy and I spread 20 bags of steer manure/compost as he was tilling. Then, Patsy planted a couple of things and I did many more. I've been hand-watering the little starts and seeded rows. We don't want to run sprinklers until we have all of it planted.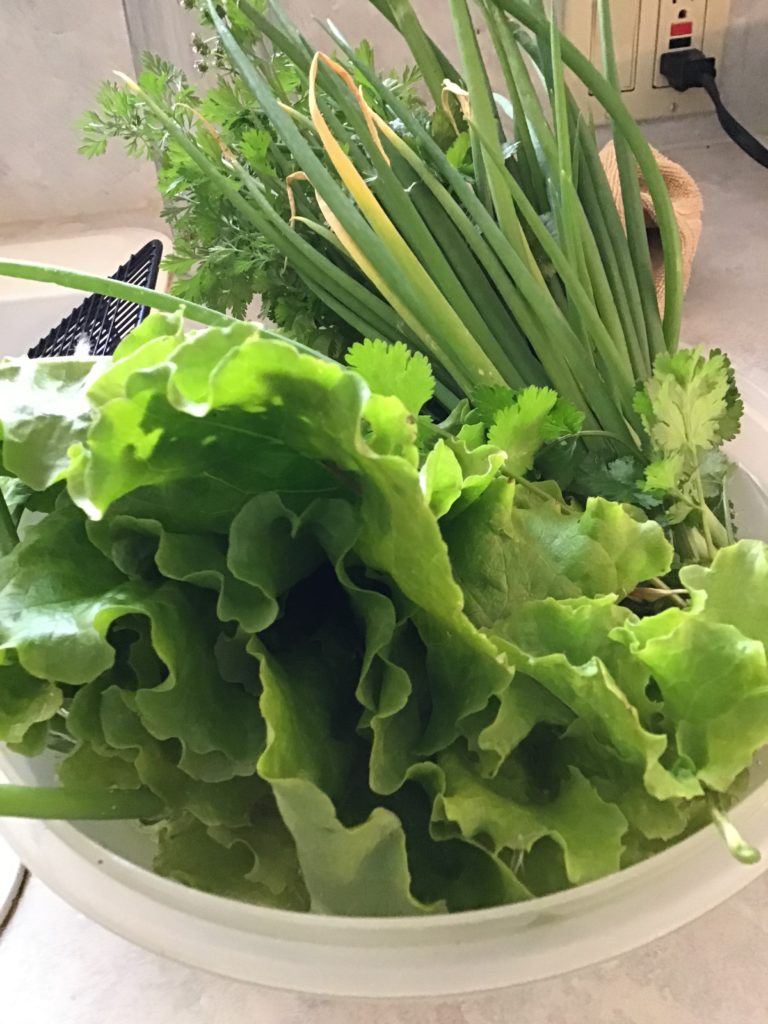 Before it was mowed, I scurried thought the garden picking the volunteer lettuce, green onions and cilantro that were growing in the weeds and under the brush pile. I washed it all up, and we will eat it this week.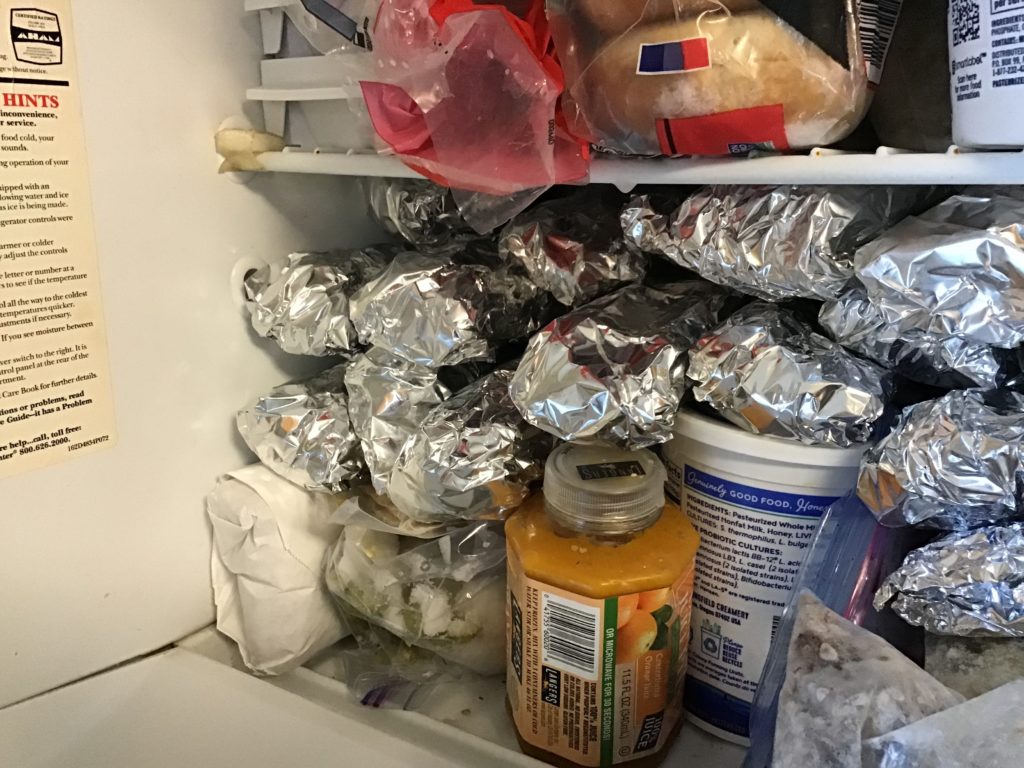 I made up a lot of frozen bean, rice and cheese burritos for future meals. Tortillas were $1/package this week, due to Cinco de Mayo. Many evenings when I am still at work, it makes an easy meal for Rob to give Patsy. She loves them.
I worked on homeschool with Alissa for many, many hours this week as well. I have an appointment to turn her work and grades in, in 2 weeks, so we are both working hard to get it done. One of our projects was visiting 4 different stores with a list of food items. We priced them out at each store, and added up the cost of the list. In the process, I gleaned the loss leaders from each store. I got plenty of bargains, and won't shop this coming week unless I see an amazing deal, or run out of something small.
I did a lot of cooking, a fair amount of gardening, a little cleaning, no sewing at all, and stayed frugal through it all! How did your week go?